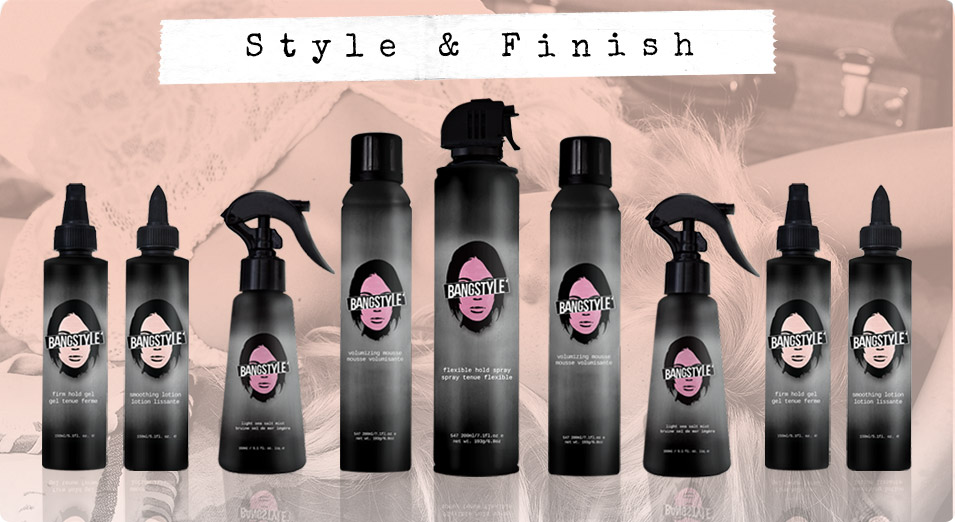 Artisan Hair Products for All
Hydrating Shampoo & Conditioner
>>
We can lead your hair to moisture... and we will make it drink!
Ideal for normal to dry hair types, this moisturizing shampoo boasts a luxurious lather that provides hair with a gentle slip and softness. Contains Keratin Amino Acids to leave hair protected, soft and manageable all day.

This hydrating conditioner drenches hair with moisture, delivering instant softness and smoothness. Moisturizing properties from Avocado Oil and Shea Butter leave hair shiny and manageable.
<<
Volumizing Shampoo & Conditioner
Just because you are super fine doesn't mean your hair has to be! Add some mass, a group hug for your hair.
Ideal for fine hair, this volumizing shampoo provides body and shine. The weightless formula adds instant thickness and volume to limp hair.

This volumizing conditioner leaves hair with body and shine. With detangling and protective properties, such as Mango Seed Butter and Wheat Protein, this weightless conditioner give life to fine, limp hair.
Smoothing Shampoo & Conditioner
>>
Like a well-trained dog or prison pen pal... your hair will lay down on command. Sitting and rolling over is just not going to happen.
Perfect for thick, coarse and curly hair, this smoothing shampoo will leave hair silky smooth and frizz-free. The lightweight, humidity-resistant formula adds shine while creating natural movement and bounce.

This smoothing and detangling conditioner is ideal for those with coarse, frizzy and curly hair. Smoothing silicones leave hair silky and soft to the touch, without weighing it down.
Not recommended for scrapbooking but it's really good on hair.
This dry, moveable paste contains just enough fiber to give hair movement and shape. The putty can be applied to wet or dry hair to form, define and hold with a soft, matte finish.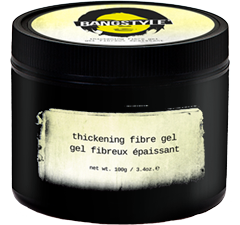 These congenial fibers hold hands with your hair and
at times sing folksongs.
This voluminous styling gel is full of movement with subtle control. Containing invisible Rayon Fibers to increase volume and body, hair is instantly thickened.
Matte is one of our favorites because he?s firm yet gentle.
And when he tries to scowl we just giggle. Silly Matte.
This strong hold clay is easy to apply, allowing you to move and bend hair as desired. Contains Bentonite and Kaolin clays to add a matte texture with a "no stiff" hold you can count on.
Think of each spray as a billion tiny particles of hope. We tried to include justice and peace but it just clogged the sprayer.
This fast drying, medium-strong hold hairspray creates a soft, touchable hold without leaving behind any residue. Hair is held perfectly in place with natural shine.
So thick and rich you'll be tempted to eat it with a fork...
(uh-oh lawyers are freaking out)
This rich foam creates luxurious volume while leaving hair soft to the touch. Perfect when used as a "prep" for blow drying, this mousse maintains body and structure with a memory hold.
Imagine 10,000 mermaids blowing the ocean breeze from
a cool banana leaf. This is sort of like that but
without the leaf or the imaginary mermaids.
This no-hold beach spray creates natural texture and subtle definition. With a formula containing Sea Salt and Kelp, hair is left with shine and controlled movement, giving you the perfect beach look.
Made from the joyous tears of frolicsome angels. Honest.
When applied to wet or towel-dried hair, this smoothing cream leaves hair silky, controlled and frizz-free. Infused with Olive Oil and Keratin Amino Acids, this smoothing lotion provides body and shine with a touch of holding power.
Jimmy the pudgy 4 year old puts it on the cat. Funny stuff.
This no-flake, versatile gel can be applied to dry or wet hair to maintain your perfect look with ease. A strong memory hold guarantees long lasting, brush-able styles.
For information on how to buy or sell BANGSTYLE email Info@Bangstyle.com