Ashley Flora, Redken Artist, shows us her predictions for upcoming trends and takes us behind the scenes of her latest collection, "Zenith Heave". Take a step into spring with this perfectly styled inspirations.
---
Organic, spring, summer, city vibes.... That's what was going through my mind on for this collection - 2016 trends. We all want to know them and we all want to be first to introduce them to clients and models, and wear them ourselves. Well look no further because this is it, 2016 Spring and Summer trends from head to toe.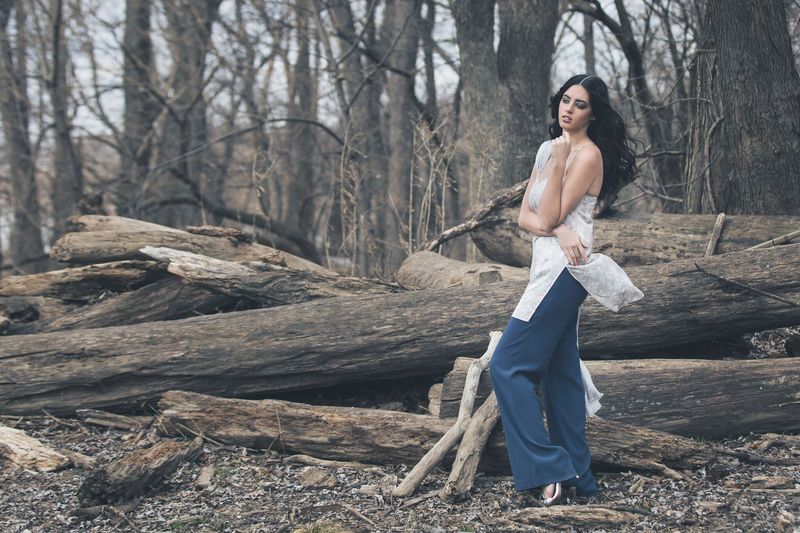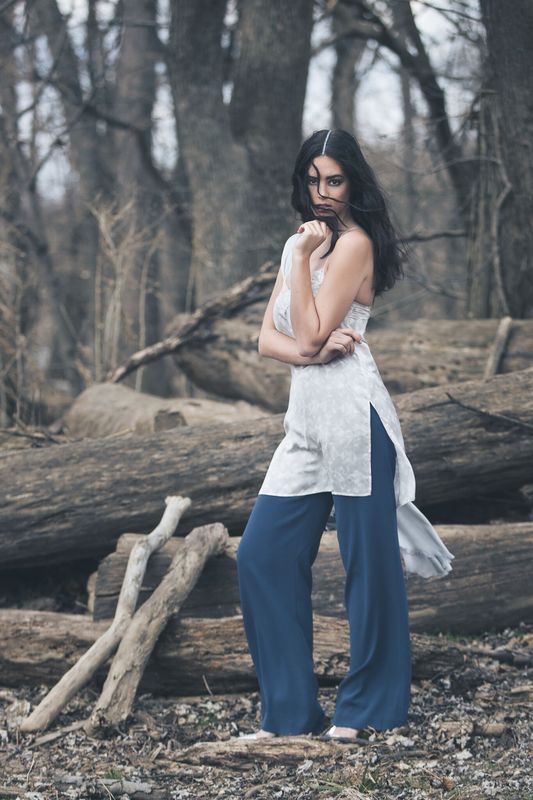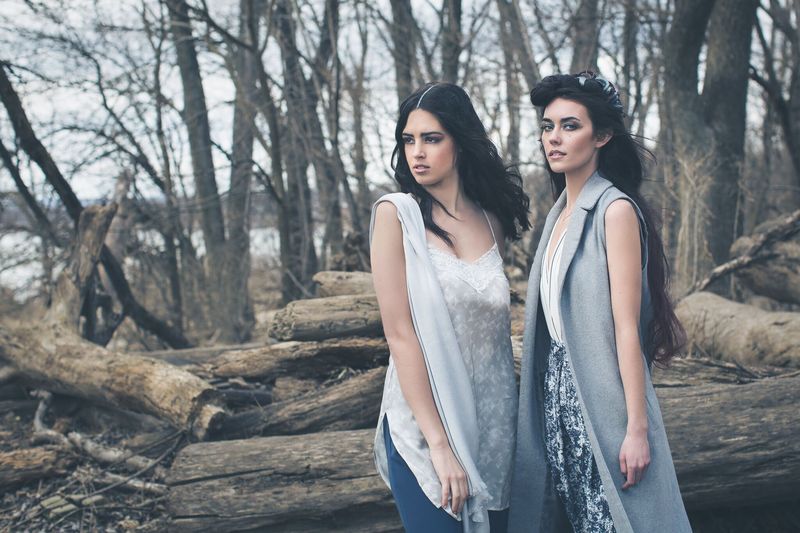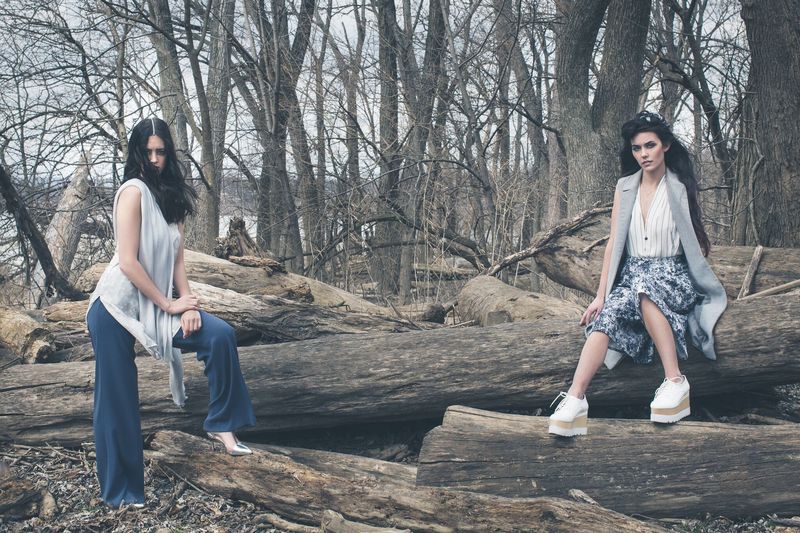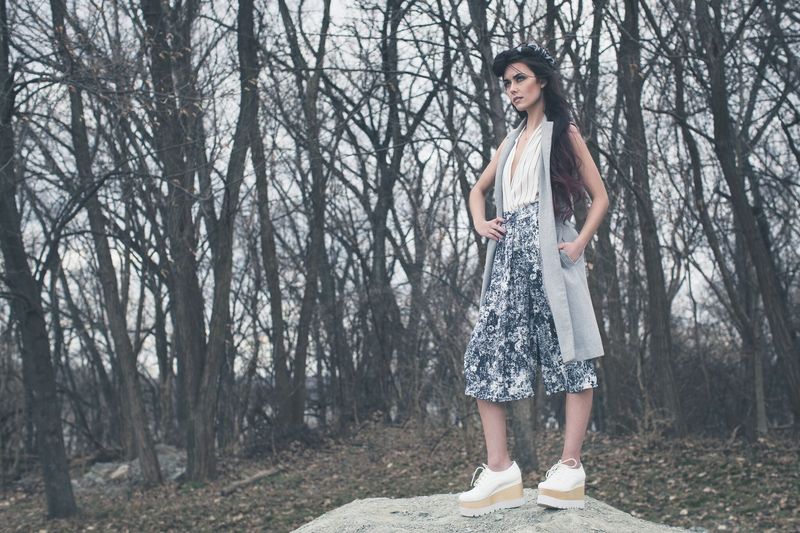 ---
Team Lead/Stylist: Ashley Flora
The Look: Hair is undone, or done but "lived in" "raw" as if it was set the night before and slept in, which is what we mean by "lived in". When I was coming up with the idea I pondered: "How am I going to portray this to get the vibe across?" When you have a vision, find your team, and work together with each person's talent and skill. For my team, I reached out to my fellow Redken artists Megan Watson of Moorhead, KY. and Heather King of St. Louis, MO., they were beyond excited to work on this project with me.
The Color: When Heather joined she mentioned she had some extensions to work with, which we ended up coloring with Redken Chromatics Remixed Violet, Blue, Clear and 10 vol Oil and Cream Developer. This created "serenity", Pantone's color of the year, a smoky pastel blue with a bit of violet.
The Makeup: Megan Watson was our fantastic makeup artist! Our vision board included a naked face with freckles popping through, a glossed lip, natural brows, serenity eyes and pink cheeks —It was color perfection.
The Style: Photographer, Gary Barragan captured the vibe perfectly. The models were a perfect fit and Nadia London, a stylist for Gilt, did a fantastic job styling the models. Already eyeing a few of the pieces for myself, the clothing inspired a palette for spring and summer.
The Tools: We started off with the Sam Villa Textr Iron, Redken Iron Shape 11, Quick Dry 18, and Control Addict 28. It was windy outside, so we wanted a control messy look, working with the wind. I utilized a hot set to start then moved onto crimping, while curling some pieces and disconnecting the top with two strand slide braids and three stand slide braids all intertwined and fastened together. The front fringe was a throw back to the 50's, with a modern twist — a messy loose top loop/pin curl.
I hope all of you enjoy this collection as much as my team and I had creating it. Look forward to more this year and can't wait to work with this team again. — Ashley Flora Redken Artist @aflorasalon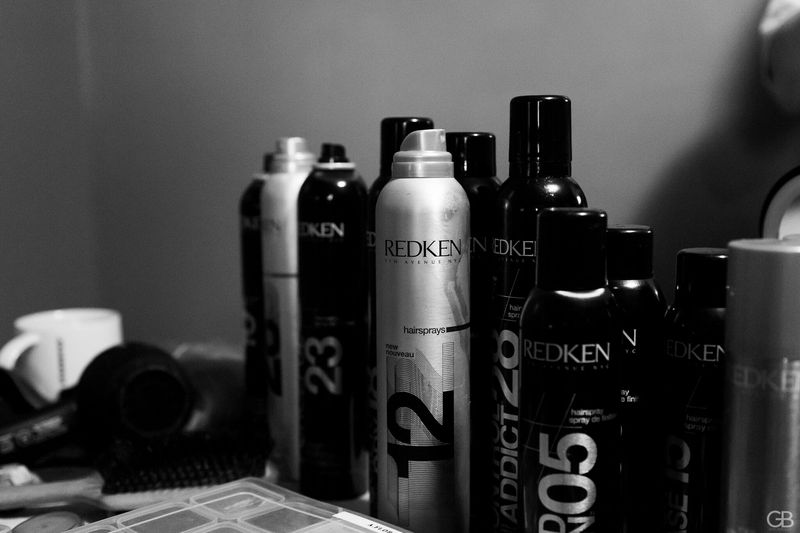 ---
Gary Barragan — Photographer
When Ashley first approached me about collaborating on an organic meets city inspired shoot, I knew immediately I wanted to, no wait, I needed to shoot this in all natural light with a deconstructed environment. In fact I wanted this so bad, I was extremely nervous up to the day of the shoot because of the infamous moody weather known in the Ohio Valley. Fortunately, I didn't need to offload one strobe for this shoot, as the day ended up being wrapped in a beautiful overhead soft-box of clouds. Upon location scouting that morning, we settled upon shooting alongside the Ohio River, as the piles of drift wood and barren trees created the desired organic environment. In addition, the desaturated browns were richly complementing of the blues and grays selected by team for their coloring and styling. As I fired off the first few shots and reviewed them, I knew immediately that our vision had been achieved and we would have ourselves a solid collection to present.
Even as we were shooting, I began to envision the final look and how I would need to retouch our images. Once in post and to continue on with the infusion of the colors, I added my own sense of style with my retouching and color grading. Using luminosity masks, I took the deep navy blues and pushed them into the shadows and then the subtle browns were pushed into the highlights. Finally using a sample from the talents hair, I draped a light screen layer of Pantone's Color of the Year "Serenity" over the image, this swathed everything together to bring us our collection "Zenith Heave". — Gary Barragan (photographer) @photobygaryb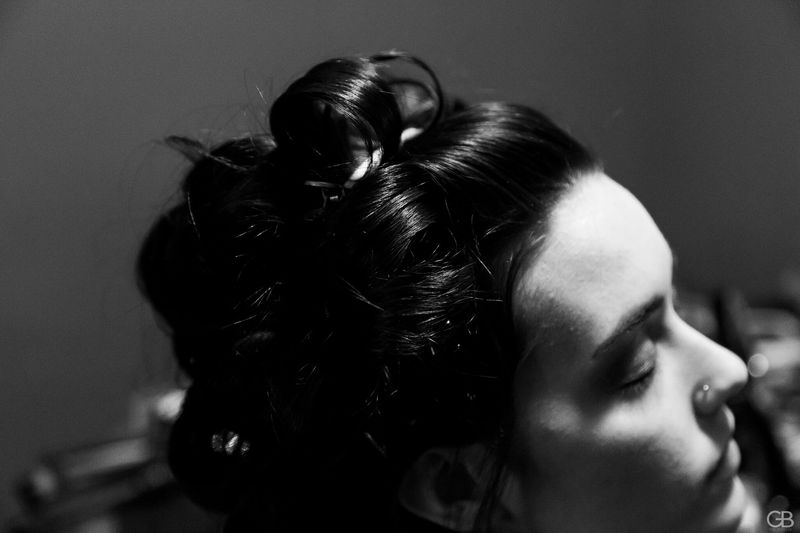 ---
Heather King—Stylist
When approached by my fellow Redken Artist, Ashley Flora, there were no questions, I was on board. "Zenith Heave" was such an amazing way to express the creativity our team all thrives on.
After seeing our vision board, I knew one thing was for sure. I wanted to integrate Pantone's color of the year, serenity, into our looks. Both models had dark features and the color both contrasts and compliments.
To create the look, I used the Sam Villa Textr Iron and his "flat wave" technique using Redken's Fashion Work 12 as I completed each section. Once finished with thermal styling, I set each individual curl with Redken Triple Take 32. This allowed flexibility while our model's long locks blew around in the wind, holding perfectly so you could see the structure of each curl as it blew.
I finished my look with a micro braid middle part using an extension piece we had colored the night before. To create the serenity color, I used Redken Chromatics Remixed Blue, Violet, and Chromatics Clear.
"Zenith heave" holds a special place for me. I worked with a team of amazing experience, each taught me so much, and found my way back to "creative fun" —Heather King Redken Artist @HKI88
---
Megan Watson — Makeup Artist
"Zenith Heave" was an amazing opportunity for two fellow Redken Artists and I, to join together and express our different points of view in two cohesive looks. We were inspired by pops of color, textures and shadows. My goal with makeup application was to enhance their sharp features and chisel them in tighter to give them a stronger look, bright highlights and color pops throughout the application. After priming and applying foundation, I used a tight bristled makeup brush to push the MAC contour shade deep into the hollows of the cheeks, under the jaw, the hairline and on the sides of the nose. I then highlighted the high points of the face using a Jose Maran highlighter and blending in with my fingers. I also wanted to give a strong brow for the looks. I used the Anastasia Dip Brow in Light Brown to give the eyebrows structure and a smooth arch. For the eyes I used Urban Decay Naked 3 pallet to add soft brown and gold tones all over the lids and then finished them off with Urban Decay blue and green eye liner around the inside corner and outside corner to give our pop of color. The lips were kept simple with a nude liner by MAC and an Urban Decay gloss. I was very pleased with the overall looks and thought that they came together beautifully!! I look forward to working with my Redken Team again in the future!" — Megan Watson Redken Artist @rootssalonky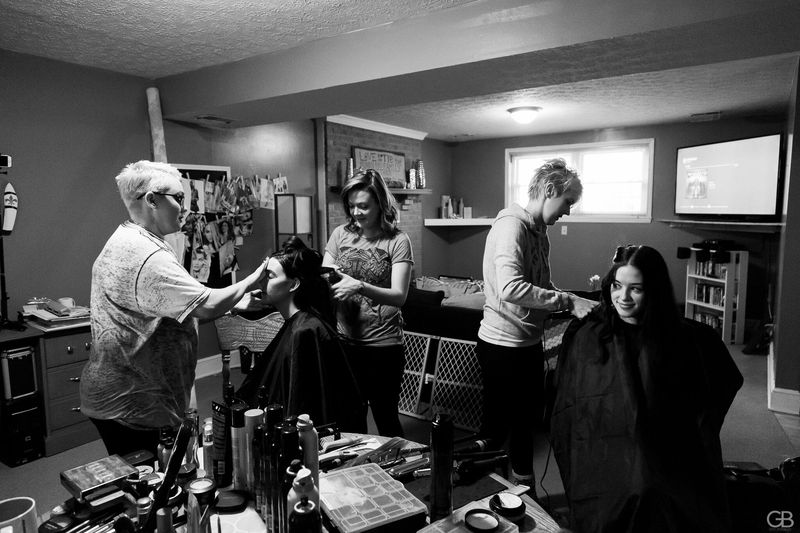 ---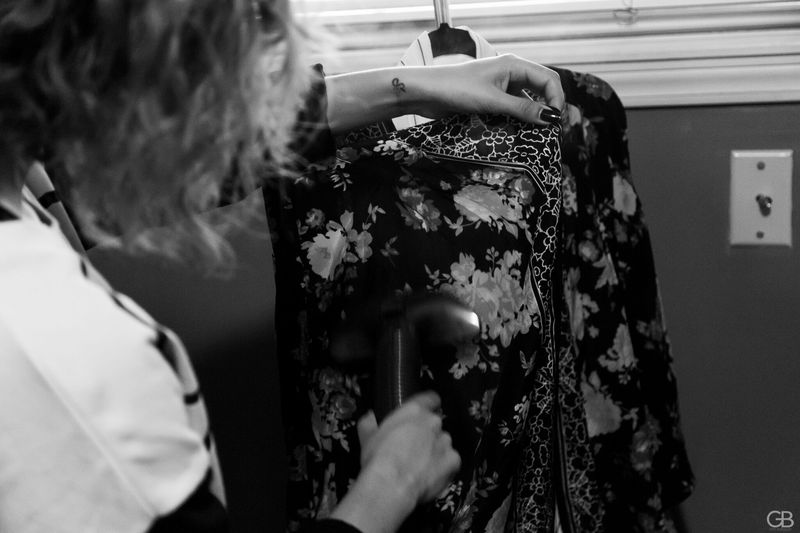 ---
Be sure to stalk Ashley Flora on Bangstyle to see all of her latest hair creations!