Oh, where in the world would women be without balayage? Desperate to find a subtle medium between chunky highlights and oh-so-obvious ombre, that's for sure! Thankfully, balayage isn't going anywhere anytime soon, but, if there's anything we can learn about the effortless style this season, it's that it's all about the "money piece," aka face-framing strands that offer a hint of "sun-kissed" color, subtly popping against the rest of your locks. Here, everything you need to know about the stunning color trend.
Tip #1: Work in thin, face-framing sections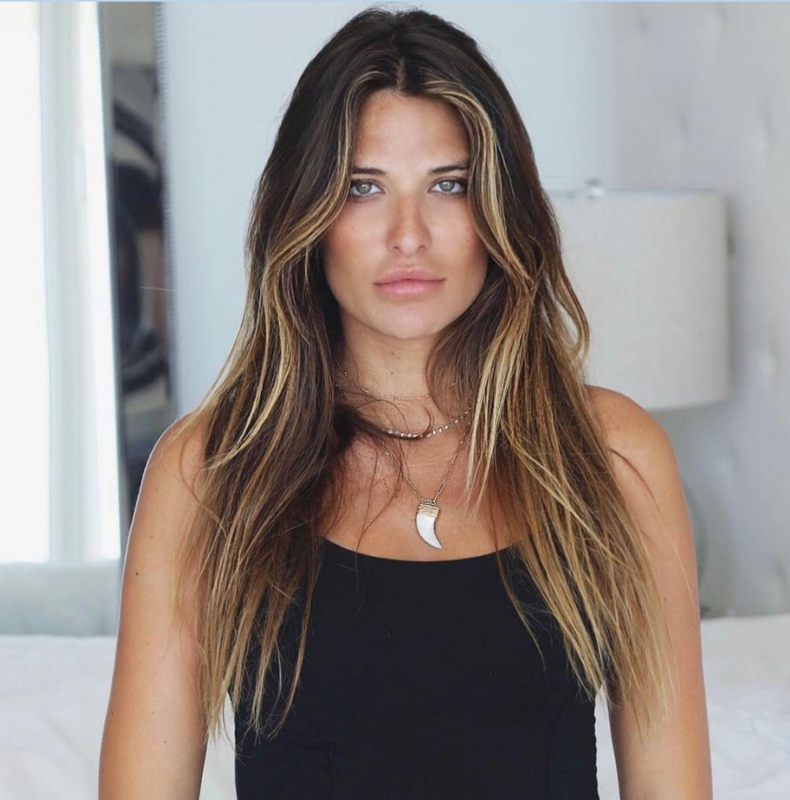 Instagram/@johnnyramirez
If there's anything we can learn from balayage king Johnny Ramirez, it's that the perfect money piece makes all the difference. The key to the look is working in small sections to ensure proper lift—otherwise, you run the risk of having brassy strands framing the face. Working in too large of sections can result in awkward, "raccoon-looking" highlights (think: celebs in the early '00s). Instead, take your time and work in small sections to achieve the perfect shade.
Tip #2: Don't be afraid to go lighter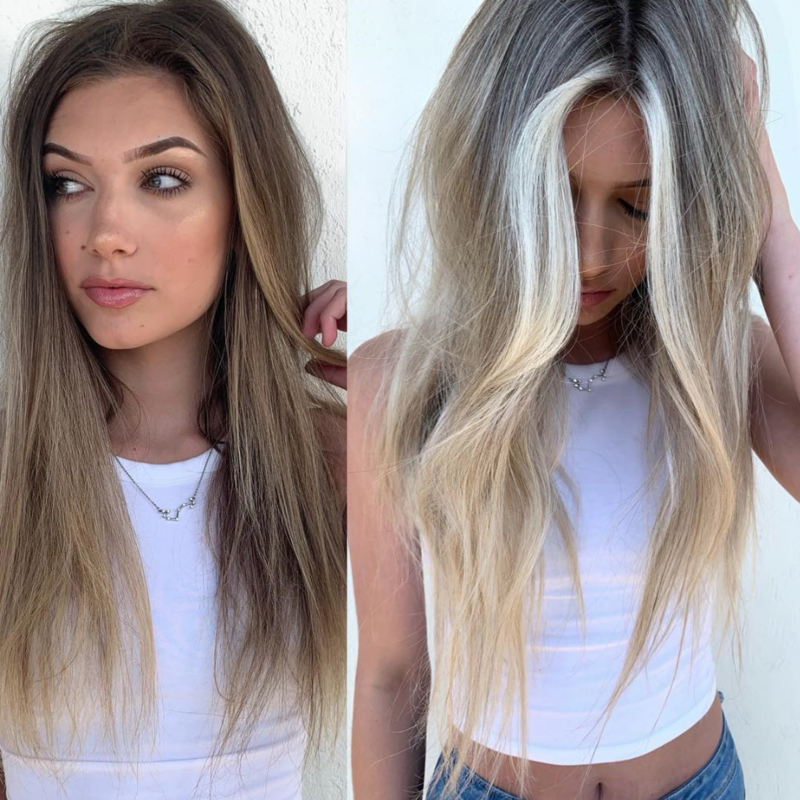 Instagram/@hairologist_jess
Though balayage is all about adding subtle hints of color, a money piece can be a little more dramatic. After all, you need a good contrast of light and dark in order to achieve the full effect. Case in point? The icy blond strands popping against the client's shadow roots in this dreamy pic. The color seemingly "melts" into the rest of the hair, but still adds a noticeable "sun-kissed" touch.
Tip #3: Always follow the client's desired part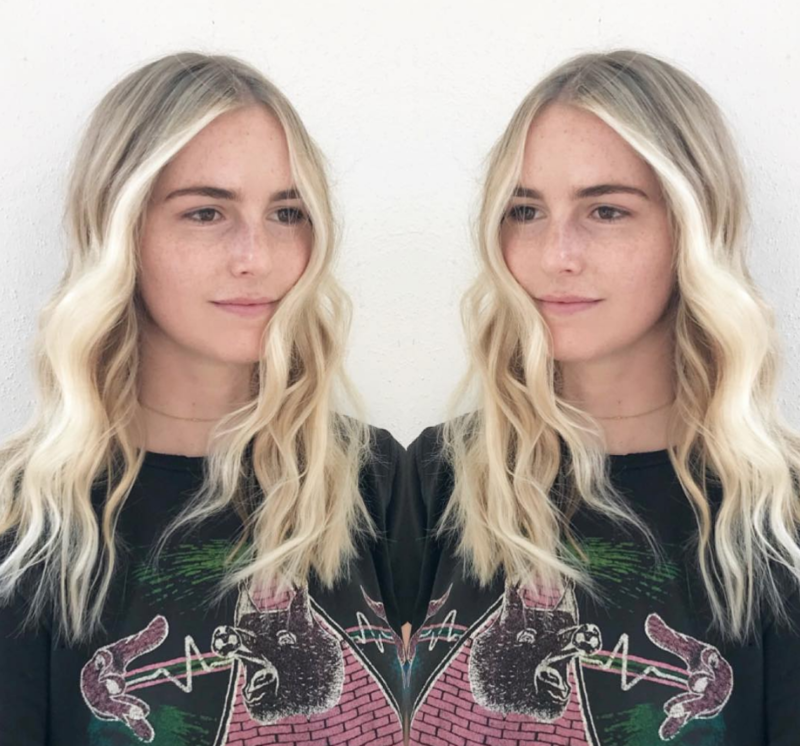 Instagram/ Color @anjabee / Cut @styledbylizsustaita / Style @michelangeloarevalo
Proper placement is key to this trend. Before applying color, determine the client's go-to part, then paint on the color and place the section in foil. If you fail to follow the client's part, then the strands may not properly frame the face and the color may otherwise get "lost" against the rest of the hair.
Tip #4: Don't be afraid to experiment with color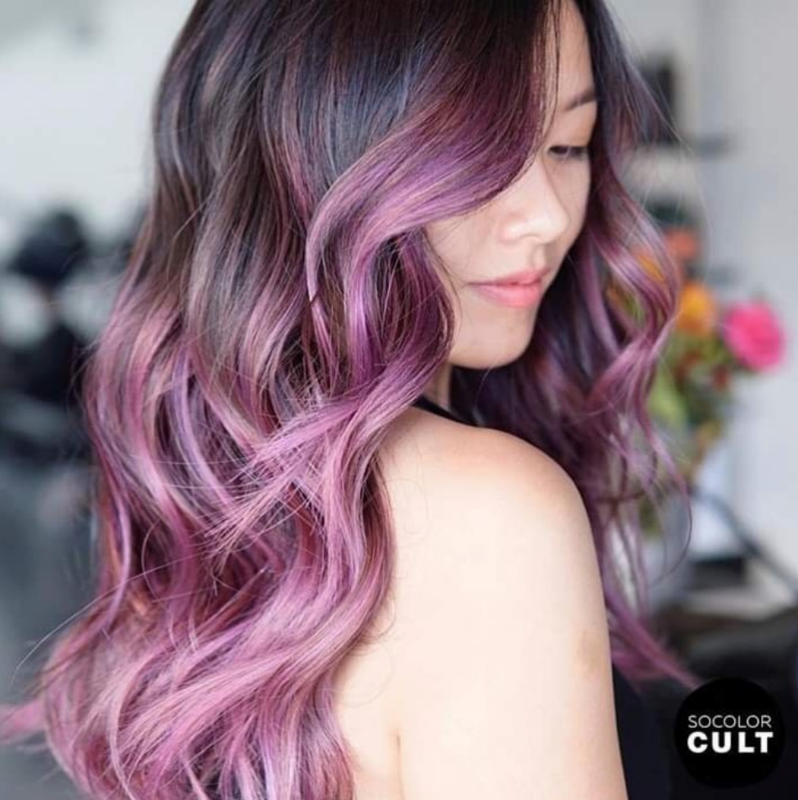 Instagram/@matrix // @frances_hairartist
Although a money piece is meant to add a "sun-kissed" effect to your hair, that doesn't mean that you must stick to blonde shades. If your client is sporting a crimson hue or another vibrant tone, add in a fun pop of color, whether it's a lighter shade in the same color family or a contrasting hue that brightens up the overall look. The money piece highlights in this fiery look provide an unexpected burst of color while adding brightness, dimension, and interest.
Tip #5: Adding face-framing pieces can instantly enhance the client's natural color

Instagram/@realericvaughn
A money piece highlight can essentially be a starting point for amping up a client's natural shade. Since the technique produces a "naturally sun-kissed" effect, you don't need to color the entire head. Adding subtle pops of color can create brightness and dimension, proving the client with a fresh new look!