Currently, brides are under different pressures than those of seasons past when it comes to planning their wedding day. Many of them must get creative and adapt to more intimate or informal ceremonies. Even so, the importance placed on style has not wavered for brides. Encarna Moreno's latest collection — Original — explores the naturalness of boho brides and the details that remind them of their perfect day. For this reason, bridal hairstyles feature elaborate braids, waves, and precious accessories with a result that seeks simplicity.
The collection features the latest trends and recreates them for the current non-traditional brides. Ponytails with waves or combined with braids are two of the looks that are most popular this year for bohemian brides, with a fresh but impeccable finish, since a wedding hairstyle must be well structured to last. As for accessories, tiaras, pearls, brooches, and hairpins are simple but work to enhance the bridal look.
If hair is worn down, waves continue to add glamour, accompanied by a pearl headband for an elegant touch. A look that can be easily transformed for a guest. For guests looking for something more casual and carefree, surf waves are perfect.
As for color, it is one of the most important elements when creating a bridal look. It is necessary to personalize it with the style of the bride and the chosen hairstyle. We will be seeing a lot of warm colors for our boho brides this season. This includes caramel, gold, and beige that add warmth to the face. Contouring techniques, like balayage for its naturalness and babylights for freshness, will be widely used to adapt the color to the individual's face.
Hair treatments will also be a big indulgence for any bride. Whether they are needed for hydration, nutrition, or shine, straight, curly, and highlighted hair greatly benefit from professional treatments and can help create healthy, shiny hair for a perfect wedding day look.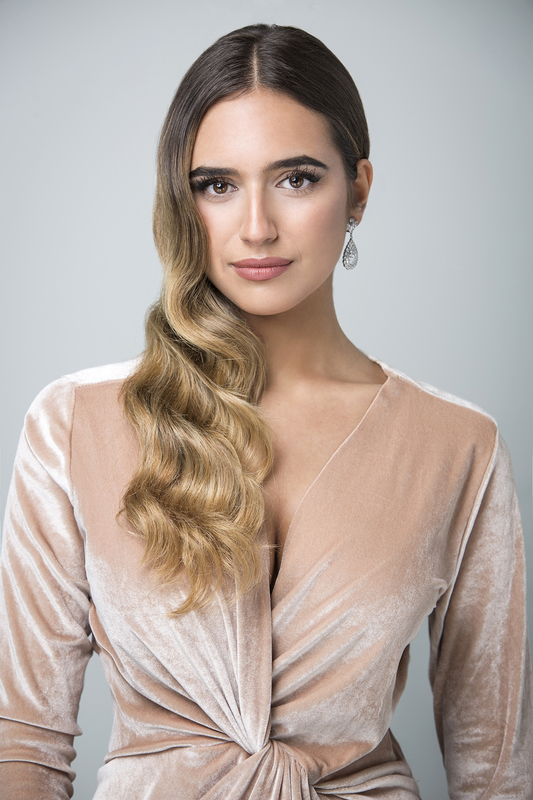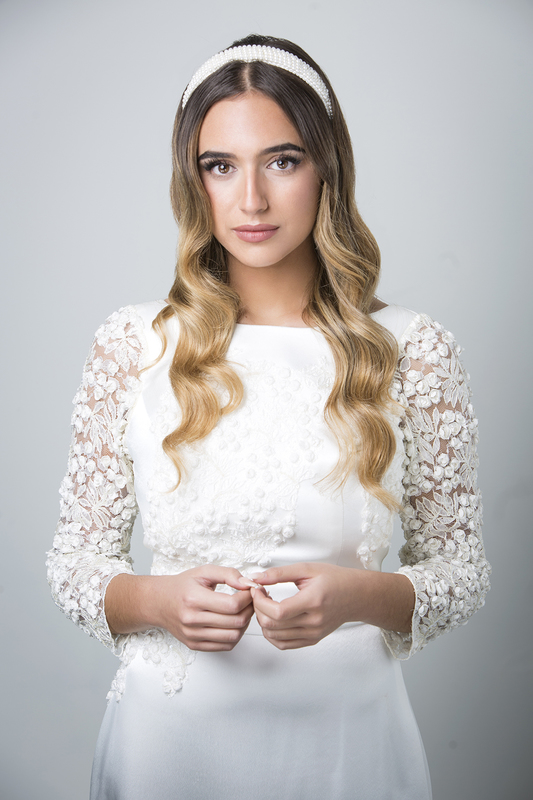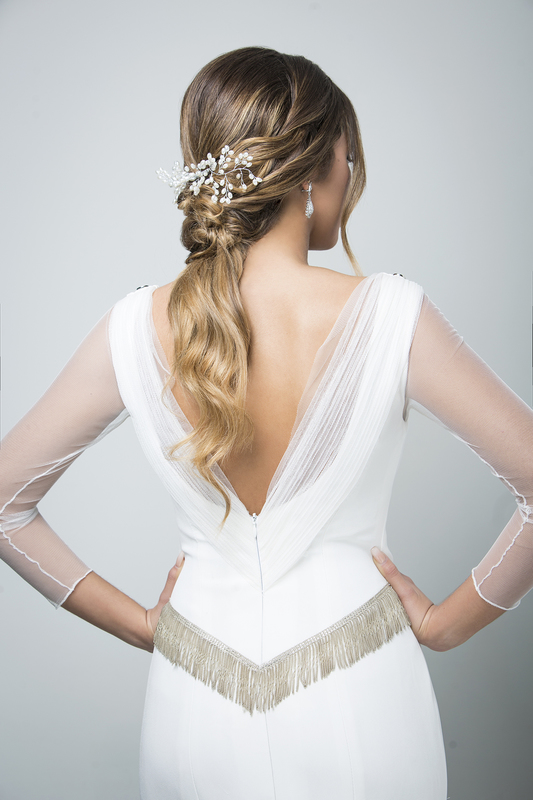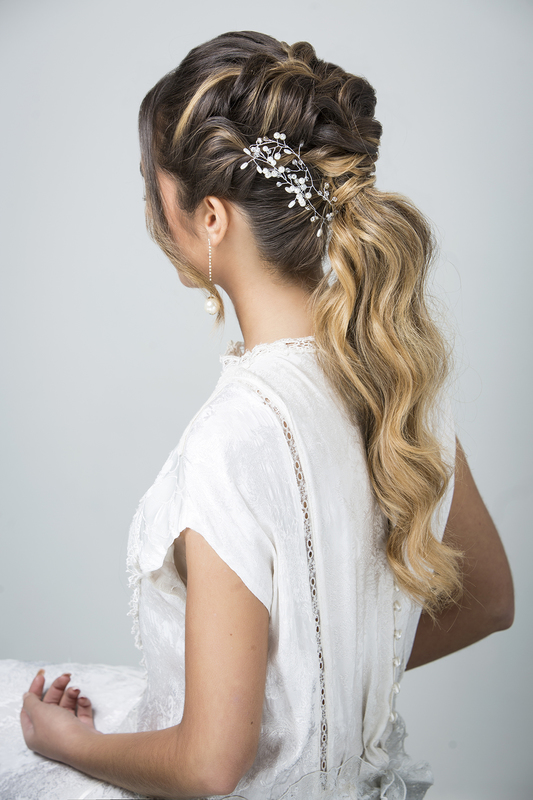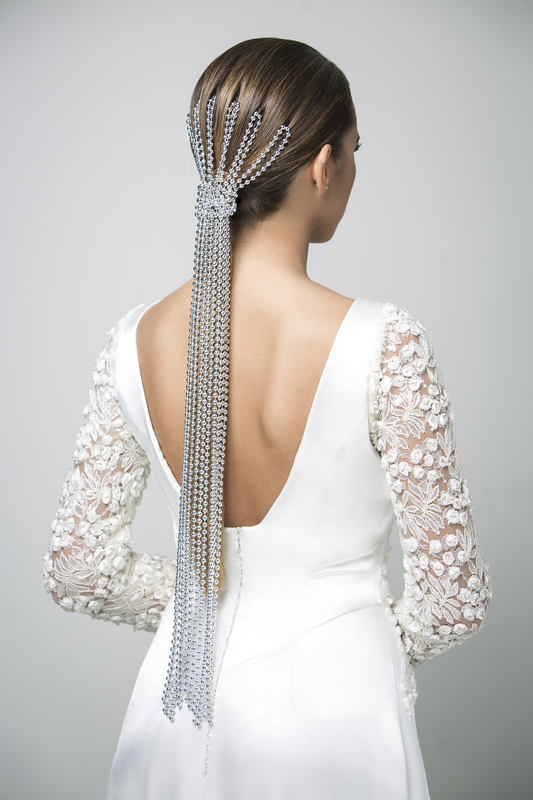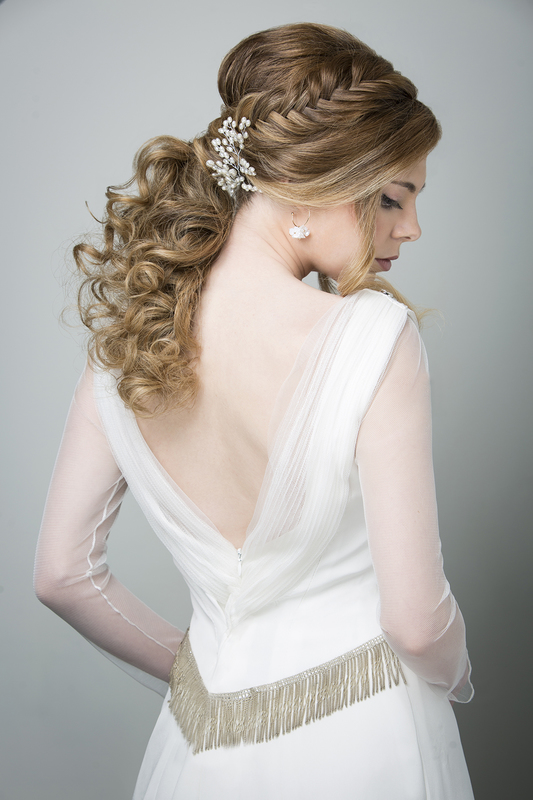 Credits:
Hair: Encarna Moreno @ Peluquería Encarna Moreno
Hair Instagram: @peluqueria_encarna_moreno_
Hair Assistant: María Gómez / Assistant Instagram: @merygomezz8
Photography: Kike Miranda / Photography Instagram: @kike_miranda_beautyshots
MUA: Encarna Moreno
Styling: María Gómez / Styling Instagram: @merygomezz8
Designer: Ángela & Adela / Designer Instagram: @angelayadela
Products: L'Oréal Professionnel Paris
Products Instagram: @lorealpro_educacion_es
Models: María Rivero y María José Oliva
Models Instagram: @mariariverofdezz @mjoliva_