The new year is all about starting fresh, and while some will start healthy habits, others are on the hunt for a new look. If bangs or a bob aren't your thing, changing your hair color in 2023 is the next logical step. It allows you to test out a new version of yourself within a familiar silhouette. Searching for a bit of color inspiration? This season, expect to see warm color trends at every turn, with spicy new shades to enhance your best features.
2023s top hair color trends
Ginger Spice
Copper hair color became mainstream in 2021 as the answer to missed salon appointments and grown-out hair color. It continued in 2022 with celebrity sightings at every turn, and 2023 sees this shade continue to trend in various finishes. If you're looking for a way to warm up your shade instantly, you can add a touch of ginger spice to any level of blonde or brunette for a unique finish.
Golden Brunette
Earlier this season, cool brunette tones were seen everywhere. However, heading into the spring and summer months, adding gold undertones or golden highlights is the ultimate way to upgrade your brunette base. If you're working with your natural shade, subtle balayage or simple face frames can be added to enhance dimension and create depth without a ton of upkeep.
Peach Blonde
While golden blondes continue to trend, we're seeing everyone ask for hints of pink or copper instead. An easy transition away from cool platinum tones, creating a warm peach blonde finish cuts down on excessive damage and is the ideal way to transition into the warmer months.
How to get the look: Keune Semi Color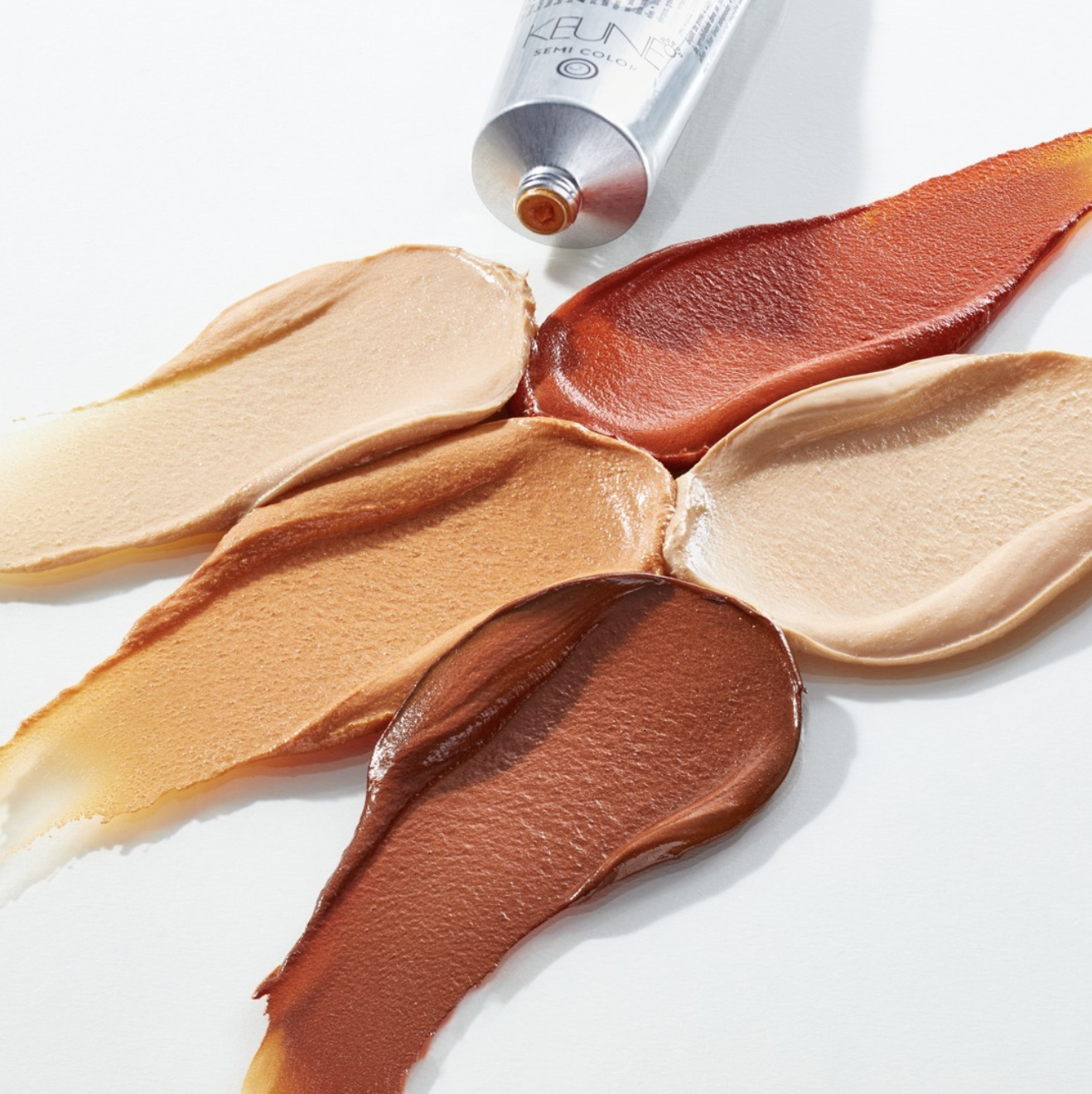 Depending on your starting tone and the desired end result, there are plenty of Keune Color options to create your finish. If you're looking for low-maintenance options that increase shine and improve the condition — ask for Keune Semi Color. This demi-permanent line contains Shine Complex to add 67% more shine and the Nourishing Complex to improve the condition of the hair, boosting the look and feel of your hair for stunning results!