This young blogger from Auckland, New Zealand, Seryna loves to write about food and fashion! With mouthwatering pics…she documents life in this photo journal. With a passion for dress up, she shows us a slice of life in the eyes of a 17 year old in New Zealand. We asked Seryna a few questions of our own, here's what she said…..
What is your favorite thing to photograph and what do you love about it?
Food! Haha. Food is such so photogenic and everyone can appreciate them.
Who is your biggest style influence and why?
I don't have one specific person, just everyone everywhere. I follow styles I like on instagram and blogs. A person who comes to mind is Olivia Lopez!
Have you ever wanted to do something drastic with your hair? What would you like to do? Why haven't you done it?
I used to have an Asian mullet when I was 13 to 14, it was horrid. I have orangey blonde streaks once as well. Never going back there. I would like to try out an ombre but I'm too chicken.
Read more about Seryna at Stop Motion Words | Twitter | Instagram | YouTube | Lookbook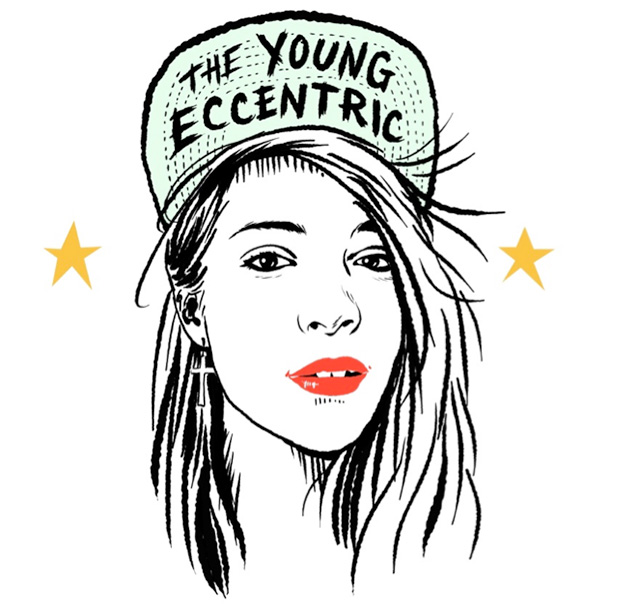 Sabrina Carder is a 21 year old British film student. Featured in Teen Vogue and other publications for her cool, eccentric, edgy sense of style. Not just a blogger, Sabby also dabbles in modeling. We asked Sabrina a few questions of our own, here is what she said….
Have you ever wanted to do something drastic with your hair? What would you like to do? Why haven't you done it?
I am always wanting to do drastic things to my hair! My friends also take the mickey because I have had so many hair colours over the years: white, bright orange, green, pink - you name it. When we look back at photos it's just a collection of my ever changing hair colours! Everyone has those styles they would love to do with their hair but dont have the confidence or think they would look bad with it. My two hair styles I have been lusting over for ages are:
1. Dying my hair pastel purple. I got very close a couple of months ago but my sister hair blocked me! To be fair, for good reason, it's taken me 3 years to get my hair back to its original colour after I stopped dying it - but I want the colour!!!
2. I would love to dye my hair into a black bob with a fringe, so basically a lego head. I just love the style but I know that with my pale skin and wonky nose (I have broken it 5 times!) it just wouldnt look right!
If you could interview anyone for your blog who would it be and what would you ask?
Hayley Williams! I just love Paramore's music, Hayley's style and her hair! She isn't afraid to be herself and very much inspired me in that way (and yes also my bright orange hair of 2010) so I would love to interview her and find out all about her inspirations!
Do you ever get writers block? What do you do to get passed it?
I get it all the time! I'm also highly dyslexic and a bit of a daydreamer so writing is not one of my strongest points! I often end up rambling (which you can probably tell!). I just try not to think about it or force it, I will often put on some music, I love music and song lyrics, I find them very inspiring so that often helps me pass the writers block! Or if i'm really struggling, I will watch a cartoon like The Simpsons or The Regular Show ( I know i'm 21 but I'm forever young at heart!). There is nothing Bart Simpson can't solve.
Read more about Sabrina at The Young Eccentric | Facebook | Twitter | Instagram | Tumblr | Lookbook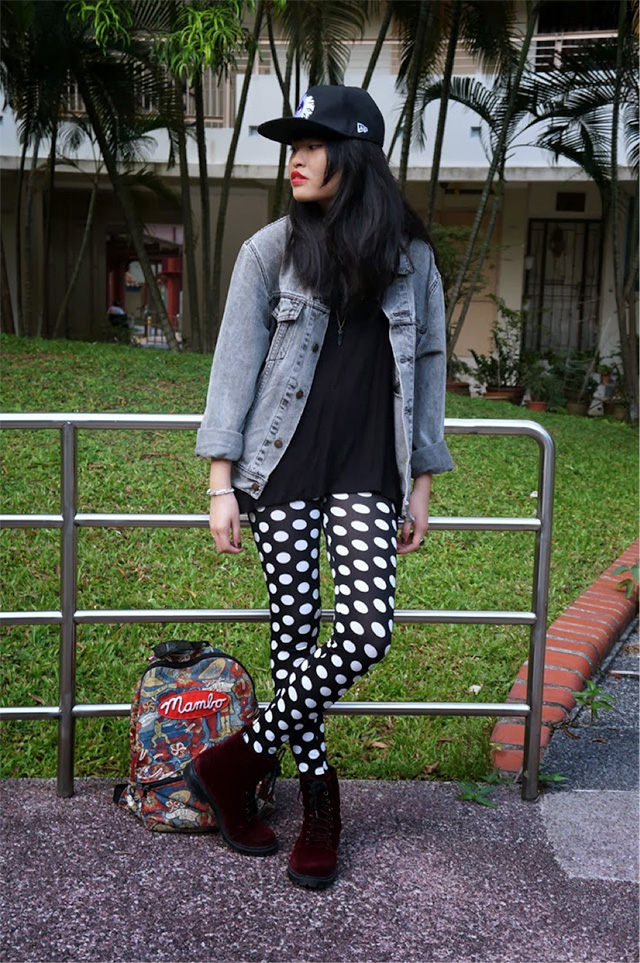 A "floral" junkie….Cheryl posts her video diary of her daily fashion choices. With her student sensibility, she features a relaxed look that can take you from the classroom to weekend. We asked Cheryl a few questions of our own, here's what she said…..
What inspired you to start a blog?
Ever since I was young, I was super inspired by Sailor Moon and the girls from the Archie Comics. I taught myself how to draw and styled my own characters in all sorts of outfits for any occasion possible - complete with monster tall platform shoes, even! Growing up, I went through a tomboy phase but fashion was always something that I was interested in. Fast forward to 2011 and well... I was dumped by a jerk and I was tired of moping about. I decided to create a blog to keep myself busy and push myself out of my comfort zone. And I have been blogging ever since then!
Who is your biggest style influence and why?
There is a long list of awesome bloggers in my head but Jenn Im from Clothesencounters will always be my #1! When I first found her Youtube channel in 2012, I watched all of her videos immediately. She is just so amazing! Jenn looks gorgeous in pretty much everything and her fashion videos never fails to inspire me. I love how she would style a lot of her thrifted clothes in her videos and come up with such refreshing outfit combinations. She is extremely down to earth and rad as well; I just wish she was my BFF! *__*
Have you ever wanted to do something drastic with your hair? What would you like to do? Why haven't you done it?
I have always wanted to dye my hair to mint green, electric blue, lilac, pastel pink or salmon red. And I have been toying with the idea of cutting my hair to a cute bob too! But my natural hair colour is black so I would have to put my hair through lots of bleach and it would not be good for my hair at all. My face shape is angular so I don't think I will suit some hair styles/cuts that I have in mind. Maybe one day I will be brave enough! But thankfully, I have Bangstyle and Tumblr to satisfy my Dream Hair needs for now.
Read more about Cheryl at Wolf Gypsy | Twitter | Instagram | Tumblr | YouTube | Lookbook