With a bright, young, and fresh approach to Fashion, Floortjeloves is a breath of fresh air! With posts from Instanbul, this Dutch writer shares her love of luxury and style. We asked a few questions of this budding fashionista and here's what she said….
What inspired you to start a blog?
I started Floortjeloves 3.5 years ago. I really had no idea what blogging was or that you can actually work with it. I just wanted a nice place where I could drop my inspiration any day at any time. When I saw that people where actually reading it and liked it, I started to post more often and made it more personal through outfit posts. Every new follower was, and still is, a new inspiration and motivation for me to keep on blogging!
Have you ever wanted to do something drastic with your hair? What would you like to do? Why haven't you done it?
To be honest, I never felt like I wanted to do something else with my hair. Besides, everybody knows me as Floortje with the big, long and blonde hair, I also know myself like that and I don't want to change it for now. What I did do with my hair, which was a LOT of fun, were two hair shows for L'Oréal Professional in Cyprus where they made the most beautiful creations with my hair on stage, especially in the first show. They made such a dramatic hairstyle that I could barley recognize myself haha. After the show, I was so afraid that they damaged my hair but gladly they were real professionals and they didn't damaged it at all (okay, I have to admit that a lot of repair creme and conditioner also helped saving my hair).
What is your favorite designer and why?
Pff that's a real hard question. I actually love so many different brands and each with their amazing talented designers that it's so hard to make a decision. When it comes to favorite designers I can't make a decision to be honest, but when it comes to personality there is one man who stole my heart through his passion. I'm talking about Karl Lagerfeld. Besides his amazing talent, I love his outstanding style that separates him from the crowd. At the age of 80+ he still runs Chanel like crazy as well as his own label, and he is creative director of Fendi. He is shooting every campaign by himself and he creates the best fashion shows ever (I mean a Chanel Supermarket…. Brilliant!!). Bravo for this man; which is definitely a legend for me and I think for every fashionista. It would be my dream to meet him one day, just to say him (like he has never heard before) how amazing he and his work is!
Read more about Floortje at FloortjeLoves | Facebook | Twitter | Instagram | YouTube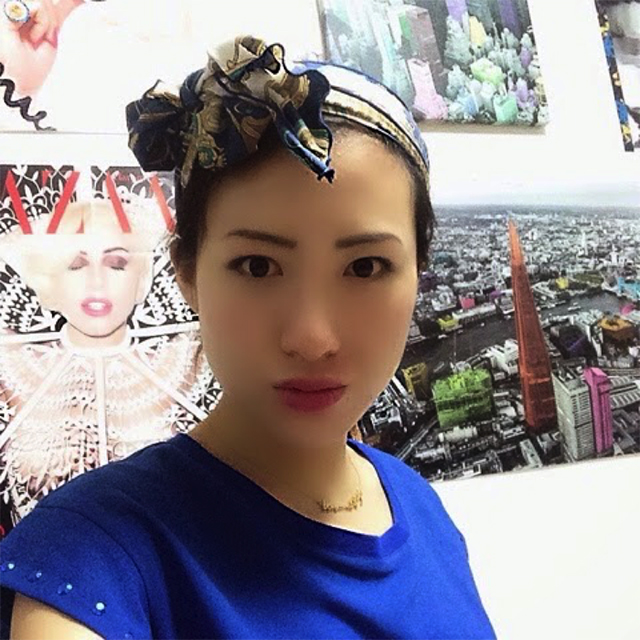 With a flair for high-end designers, Lica has a cool blog written in Chinese and English. She has a fresh young perspective and shares her style observations on her blog called Licarone Quotidien Media. We asked her a few questions…here's what she had to say:
What inspired you to start a blog?
My friend told me you should start the blog in English and Chinese. After that, you should share your fashion sense and your ability around the world.
Who is your biggest style influence and why?
Audrey Hepburn and Coco Chanel. The reason their quote gave many inspiration and influenced my fashion style and the policy in my life, for example, Why change? Everyone has his own style. When you found it, you should stick to it (Audrey Hepburn), fashion fades, only style remains the same.
What is your favorite designer and why?
Christian Dior, Yves Saint Laurent and Coco Chanel. The reason their fashion is the simple and elegant, but give the incredible message for women's fashion and style.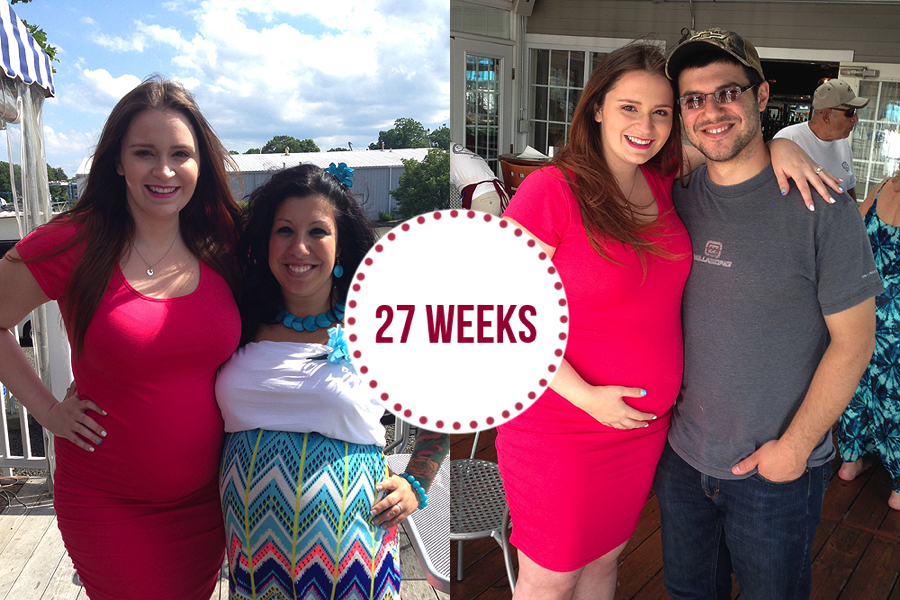 With a clear love for pretty nails and great mascara XONoelle features product give-aways, recommendations, and styles she loves. Reading this expecting mom-to-be's blog feels like hanging out with a close girlfriend over coffee! We asked her a few questions of our own and here's what she said….
What is your favorite thing to photograph and what do you love about it?
My absolute favorite thing to photograph (besides for my blog) are candids. I love capturing a moment that isn't posed and catching real emotions. The best pictures are the ones that you look back on and are like, "Who took this? What were we even laughing at?" I love those.
Have you ever wanted to do something drastic with your hair? What would you like to do? Why haven't you done it?
I always want to do drastic things to my hair. Chop it all off, go pastel, get some bangs. Lately, I've had this obsession for a light bayalage. I really like that with a bayalage, you can basically keep your root color which is perfect for this momma-to-be. Who knows when I'd be able to get in for touch ups!
Do you ever get writers block? What do you do to get passed it?
I get writers block every once in awhile but I try to write every little idea that pops into my head down so I can get out of it easily. Venturing out of just writing about nails and into makeup, hair, lifestyle and pregnancy has definitely allowed more subjects to be covered on my blog. I think the best way to get out of writers block is to just take a break. Take a day (or two!). A few weeks ago, we went on vacation (and conveniently didn't bring the laptop) and came home with about 50 different ideas for new posts!
Read more about Noelle at XONoelle | Instagram | YouTube | Facebook | Twitter | Pinterest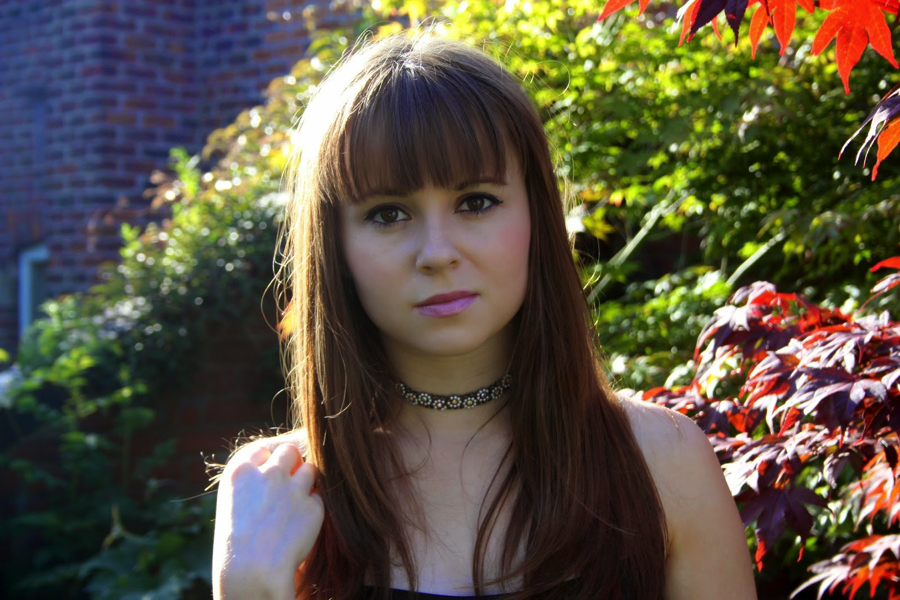 Existence in Style is a look into blogger Anya's closet and sense of style. We love her youthful look and flair for color! Pastels are the look of the moment on her blog now. She also lists all her shopping resources, like something…she'll tell you where to get it. Thanks Anya! We asked some questions of our own, here's what she said….
What inspired you to start your blog?
I am currently studying fashion journalism so starting a blog is really helpful for honing my writing style - it's also doing what I love - both fashion and writing - so I have fun improving and experimenting with it!
Have you ever wanted to do something drastic with your hair?
I have thought about dip dying my hair a slightly lighter brown, almost ombré - but I chickened out as I've never done anything different with my hairstyle since I had my first hair cut (other than grow it)!! I've had a fringe and my natural hair colour since I've had hair and it's worked for me so why change it, right?
Your favorite style icon?
I take lots of influences from many different people. But currently, I would say that that both Blake Lively and Emma Stone have particularly tasteful styles; from the hair right down to the details like jewellery and shoes it's always perfect. They just have that classic, effortless glamour! Historically, I would say Elizabeth Taylor was another classic style icon, but then that's probably me lusting over her incredible jewellery collection!
Read more about Anya at Existence in Style | Instagram | Twitter