How many people out there are lucky enough to say their business partner is their mom? Not many. Like sisters, moms are automatic best friends. So naturally, working with your mom is a definite win.
In honor of Mother's Day, we interviewed mother and daughter duo Radmila Borkovic and Viktorija Bowers-Adams. Hailing from Croatia, Viktorija is a makeup artist, and Radmila is a hairstylist - together they make a fierce styling team that has worked with Hollywood's elite. An average day for them includes primping celebs, and getting models ready for editorials at renowned magazines. Read on to learn more about what it's like calling your mom your business partner:
1. How long have you been working as a stylist team?
We have been doing it for a long long time. I do of course work with other hairstylists on jobs, but I find myself bringing my mom along to my gigs as my trusted sidekick. I think the first job we did together was a shoot with the founder of Spanx Sara Blakely back in Atlanta. We turned her into a pin up girl, and my mom did cool retro hair for her.
Besides shoots, I have been gifted with all kinds of cuts and colors, compliments of my mom, since I was a little girl. I remember having Billy Idol spikes, cherry red hair, and a purple buzz cut as a kid. I am truly blessed that I have been nurtured by a woman who celebrated my individuality and allowed me to grow into the artist I am today. She is my best friend and my favorite partner in (beauty) crime.
2. Are there any other hairstylists in your family?
Thanks to my mom, I know how to style hair, but cut and color I leave to her. So technically she is the true and only hairstylist in the family. I have huge respect for hairstylists and I can spot the good ones on a shoot by just looking at how they set the hair (basic foundation of the hairdo, it's a must).
3. Do you collaborate together to come up with looks? What's your creative process as a mother/daughter team?
When we are doing something creative, we look up ideas (theme, era, etc) and talk it over. But when it comes to clients, we let them drive, and elaborate on their original idea. My mom is a good listener and wants to know as much information as possible. Being that I come from the freelance world, I am her guide in a way. She comes from a salon environment. She even owned her own salon in Europe.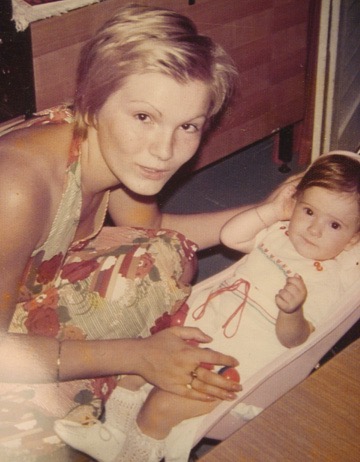 4. Do you have any dream clients or projects that you would like to work on together as a team?
We love working with celebrities. We also love working on creative ideas with my husband (who's an amazing photographer). My mom lives with us, so we always joke we are a one stop shop. We have everything we need under one roof, and now our newest addition (my 7 month old daughter) just signed with her first modeling agency. So our dream job will be styling her hair for some fabulous campaigns, lol.
4. What are your favorite jobs to work? Weddings, tv, editorial, etc?
I love doing advertising jobs as well as editorial. Lately I am finding myself drawn to celebrities more. I find, we get along as I understand that we, the glam team, are there to make them feel their best. It is their show and we are ok with that.
We did team up, years ago on wedding hair and makeup for ET's (Entertainment Tonight's) Brooke Anderson. As for TV, we collaborated on a TBS series "Movie and a Makeover." I was on air talent, but you can see B-roll of my mom doing all the hair magic on makeover recipients behind the scenes.
5. How do you work together? Does one do makeup and the other hair?
I do make up, and when I work with my mom, I also sometimes do finishing touches on hair. She sets the hair construction, does most of the styling, then I take over. When I work with other hairstylist, I am quiet and let them do their job :).
6. What are the perks of working on a mother/daughter team?
You truly truly know your teammate has your best interest at heart.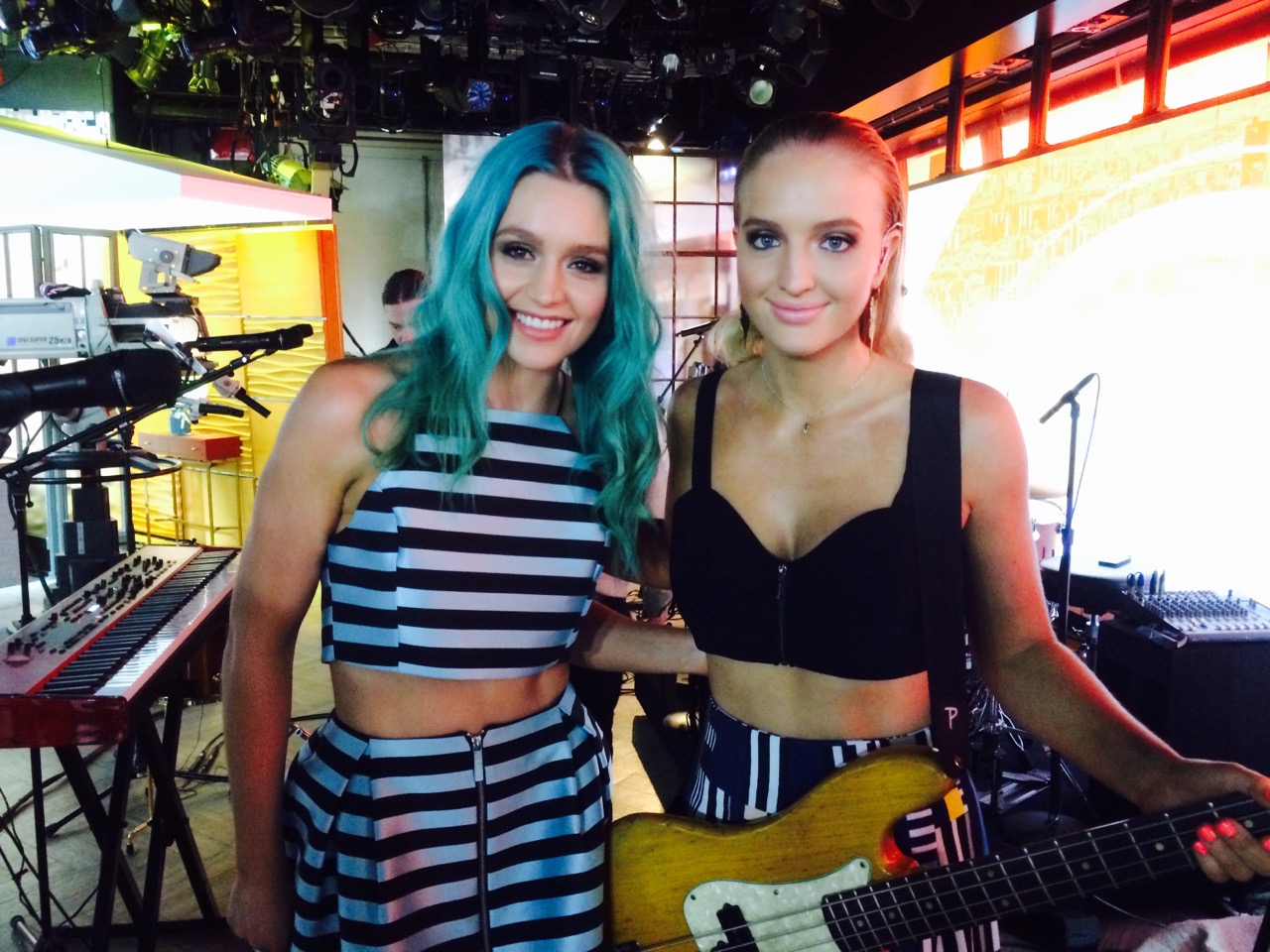 7. Have you ever worked on clients that were also related?
Actually yes! We had the pleasure of working with a whole family: three siblings and their bandmates of Australian band Sheppard. (They have that hit song Geronimo.) We went to all of their NY press events with them (Today Show, Fallon, etc) Funny enough, they have Croatian blood too, needless to say we are all bonded.
Their mama was with them too, so we became fast friendsand we truly miss them now that they are back in Australia. They are the most beautiful group of people.
8. Do you have any funny stories you can share?
Whenever there is a video camera pointed at my mom she freezes like a deer. She is a very outgoing person and loves taking photos and having photos taken of her, but for some reason she is like possum once video is being taken. It makes us laugh all the time.
When I was auditioning for "Movie and a Makeover," she was my model. When we looked closely at the tape, you can see me talking to the camera about makeup and my mom sitting on the stool, looking positively terrified. Somehow she still looked gorgeous, we always laugh about that one. She is just so awesome.
10. What does your family think of your business?
We lived through war (my mom is Croatian Serb, my dad was Croat, two parties in the war), and lots of traumatic events that we braved together. I always say, my mom gave birth to her soulmate. Now there is a new generation, my beautiful daughter. Our family is so proud of us, we are like celebrities to them. They live vicariously through our stories, and they are so happy we finally found home and a peaceful life. We are so grateful.
Check out more work from this styling duo below. Do you know someone who works with their mom? Let us know in the comments below!