The haircut that came on to the scene a few seasons ago and hasn't quite left — shags continue to remain popular each year and as the trend toward natural texture continues, so does its reign. If you're looking for inspiration for a modern version this season, the IG account of Manda Ziegelman, Sam Villa Ambassador @mandaziegelman, is full of it. Take your pick of shag inspiration – long, short, vibrant and bold - anything is imaginable.
When it comes to creating the look for her clients, Ziegelman often advises clients to "Get a shag, it will change your life!" They have noticed there is a turning point anytime they take her advice. "As soon as you cut a fringe and put some layers around a face, people become more aware of themselves…CONFIDENT…they evolve, and I love being part of that transformative process," they explain.
"I see and feel it EVERY TIME I cut a shag. It's like magic. It's definitely a MOOD. There's an attitude behind it, it's liberating, and… UNIVERSALLY flattering!" they add.
Ziegelman's clientele is chock-full of artists, musicians and visionaries, so originality is at the core of all their designs. They advise that CONSULTATION IS KEY in imaginative cutting and always asks, "What's your vibe?" to clarify creative direction, boundaries, likes and dislikes.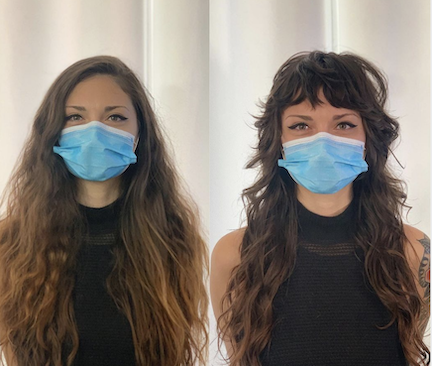 Things to consider:
Consultation – Map out the plan. It's okay to go off-road, but there always needs to be a goal.
Principles – They are your best friend in taking a leap into unconventional cutting. Learn the rules so you can break them.
Head Form – A solid understanding of head shape and where/how to expand and collapse volume to complement it is essential.
Work Smarter Not Harder – Having a solid plan and using the correct tools allows for the expansion of creativity with confidence.
Condensed Cutting – Smart sectioning and larger sections make creating convex and concave shapes easier and faster.
Ziegelman says the best shags have fullness without weight and likes to use the Sam Villa Signature Series Razor Trio, the 360° swivel design makes it easy to place the razor in various positions to remove bulk without turning or bending the wrist. For detailing the ends, they turn to the Artist Series Shear to create soft diffusion.
"The power we have as hairdressers is truly a GIFT. Don't be confined by convention…expand your imagination so you can share your gift with more people," they add.

Shop The Style:
Sam Villa Signature Series Razor Trio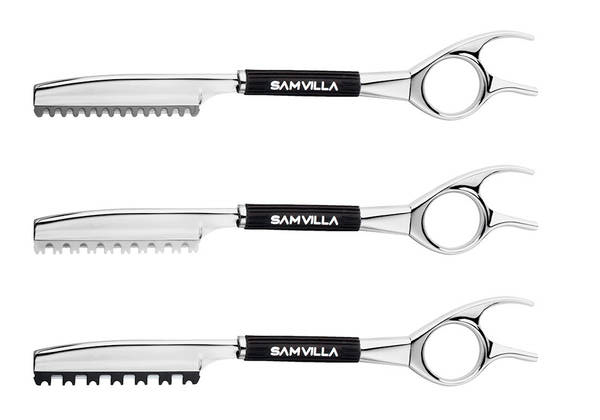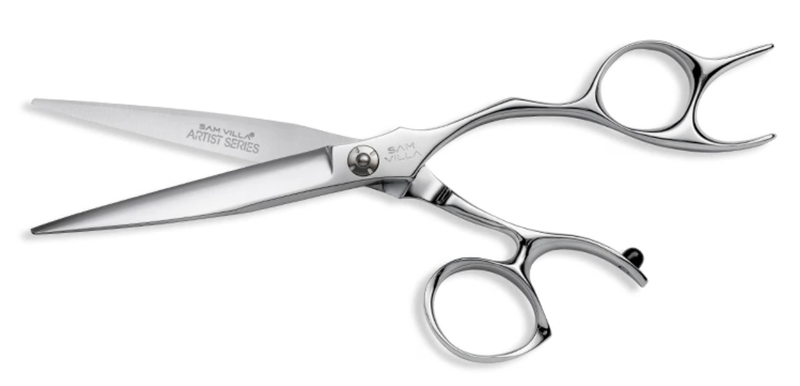 Stylists looking for free advanced education can explore the weekly offerings from Sam Villa and team here.