Dry shampoo is just one of those items that you should always have on hand. As one of the most widely used products on the market, it can be used to add texture or volume, prolong the life of your style or refresh strands to create new ones. Whether you like to stash it in your bathroom, your gym bag, or both, this styler is sure to be your next summer staple. Keep reading for all the ways we love using this miracle product during the warmer months.
1. Cut Down On Wash Days
Spent less time primping and more time enjoying the summer sun. One of dry shampoo's biggest draws is its ability to speed up your getting-ready routine. You'll be able to cut down on time, energy — not to mention water and power.
2. Improve the Longevity of Hair Color
Prolonging the time between wash days isn't just good for the environment it is also highly beneficial for the health of your hair, especially if you have color-treated strands. If you regularly color, highlight, or gloss your hair, cutting down on the number of washes is the easiest way to prevent color fade.
3. Cut Down On The Heat
With the latest innovations in dry shampoo, there is absolutely no reason to re-style hair each day. By utilizing dry shampoo you can easily cut down on the need for hot tools to refresh your strands, which lessens the amount of heat damage your hair will be exposed to. In addition to this, you can easily avoid the struggle with your blow dryer on summer's warmest days.
4. Enhance Braids and Ponytails
One of the best things about second-day hair is the ability to create perfect braids and ponytails. With the help of dry shampoo, hair is given the right amount of grit and hold to create a stable structure and definition.
5. Add Effortless Volume
Whether your hair is fine, thin, or easily weighed down, dry shampoo has the ability to instantly add oomph in all the right places. For best results, add dry shampoo to your style directly after blowdrying to keep your style in place and fight against the first signs of oiliness that can cause flatness.
Top Dry Shampoo Picks:
Oil absorption without the faintest hint of product residue, Redken Invisible Dry Shampoo is ideal for brunettes and first or second-day hair that needs a refresh between washes.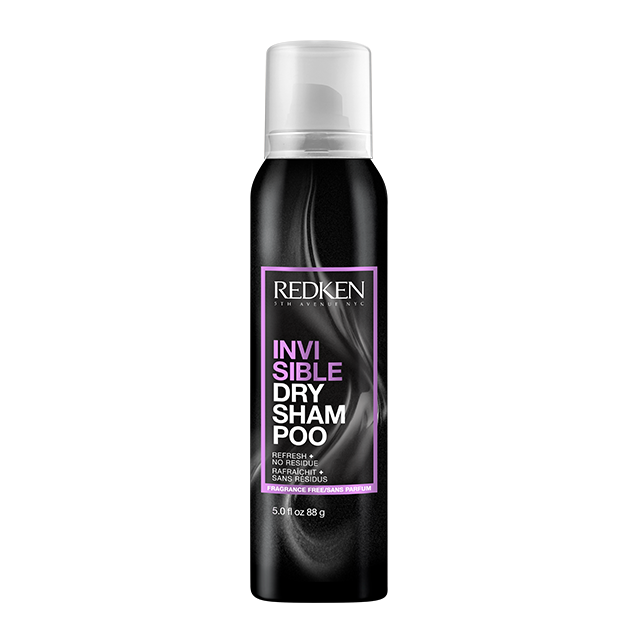 When you need maximum oil absorption and maximum clean, this formula works on all hair types and can instantly energize third and even fourth-day strands.