Danielle Keasling unveils her latest collection, LIVE LOVE LEATHER, an homage to the classic 80's grunge styling. Danielle discusses her inspirations, her styling tips and techniques, and gives advice for stylists looking to expand their editorial portfolio. 
---
The '80s introduced a subculture of hair and fashion encouraged by heavy-metal music. It was this decade of extreme texture, geometric shapes, and expressions like mohawks, top ponytails and wild "bangs" what we know today as 'fringe' - all of that inspired me to create this collection.  I was inspired by the crimp that we all were introduced to in the 80's, I updated it with the micro crimp or embossing iron.  I use this tool in many of my shoots as well as behind the chair to create support, stability and expansion within my dress work.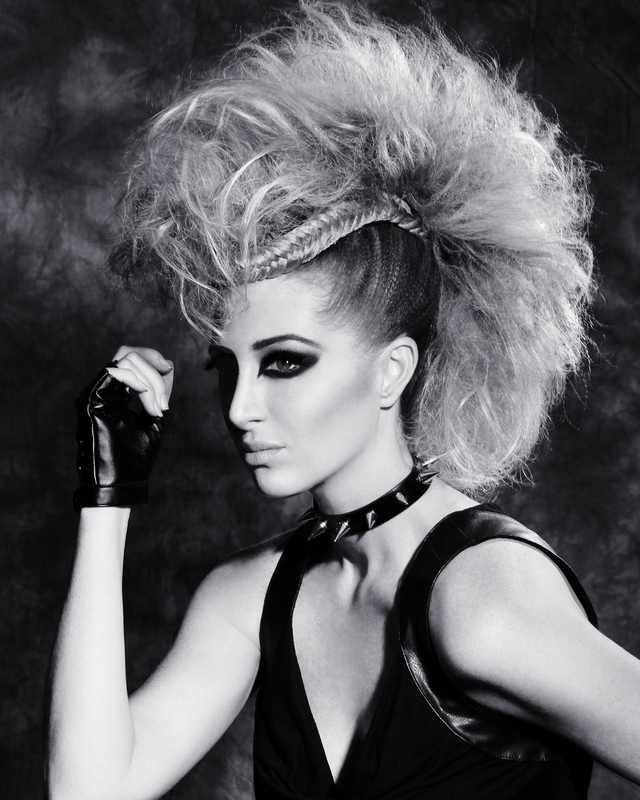 This is a SECRET weapon tool for bridal styles; especially when dealing with the humidity of the south! For a fuller, denser look in each model's hair I incorporated and worked with two different textures in each model's hair. I wanted the two textures to clash, yet harmoniously fit together creating textural interest at any angle. Start by Microcrimping many of the sections, brush out with a cushion brush then go back and set in the curl pattern.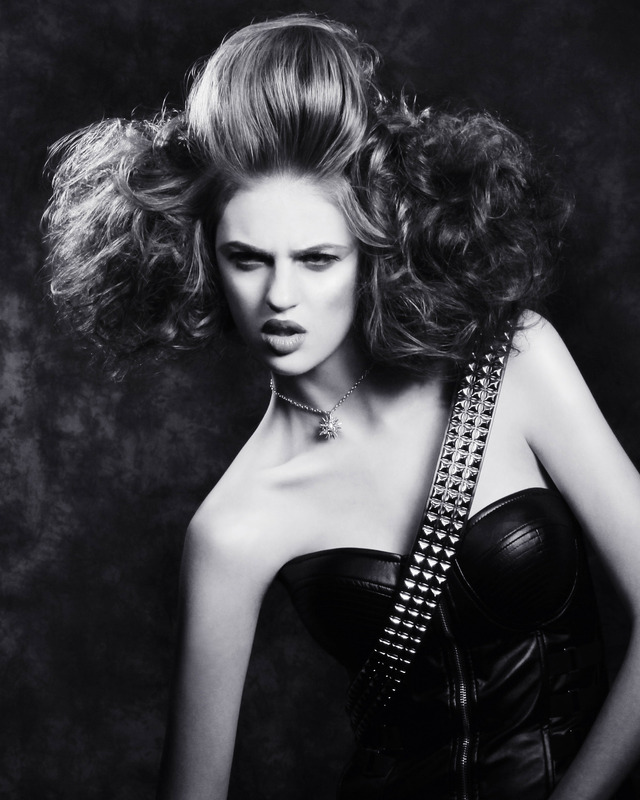 For visual impact, I thought this collection would be best shown in black and white. I wanted people to see the beauty of this collection first and then relate to the era. I didn't want to cloud their minds with the extreme colors that also accompanied this time.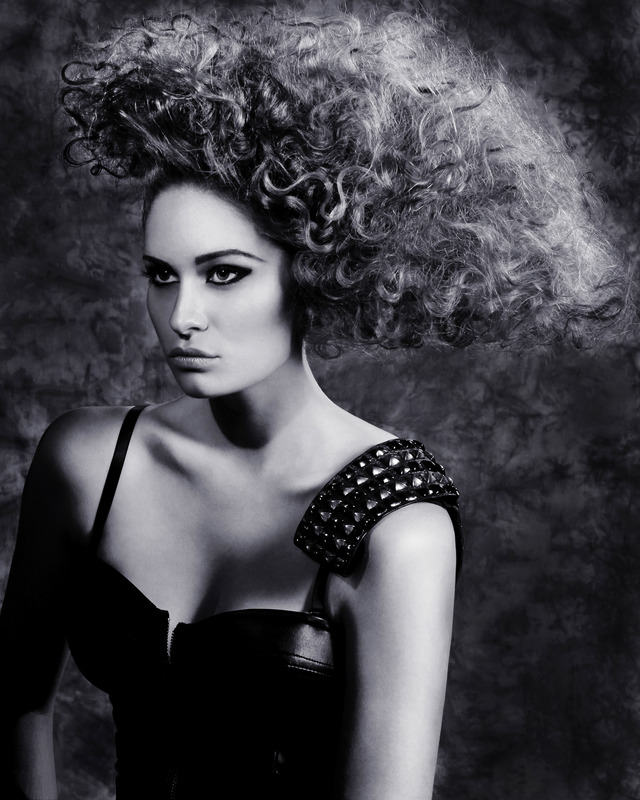 To get the look - my favorite products or my secret weapons to use to create these texture and shapes are Matrix Stylelink:  Height Riser, Volume Builder, Heat Buffer ( a must with all these hot tool) and Volume Fixer. My Secret Weapon tools used to create these looks were the Sam Villa Textr Iron, and R Session tools Double barrel waving iron.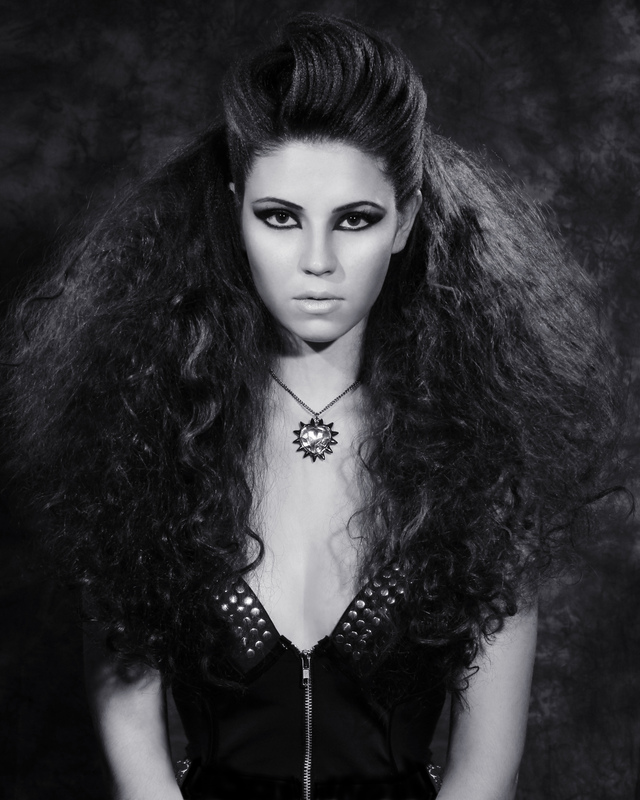 My advice to hairstylists to create photographic collections:  Start somewhere!  Contact your local magazines and volunteer your time to style hair and do makeup (if you have that weapon also) for local editorials in exchange for the digital tear sheets.  Seek out classes such as Chrystofer Benson's Visionary Icon, Modern Salons Artist Session, and Tear Sheets to get experience behind the camera and learn how to create press releases.  You don't have to be in a big city to be an editorial stylist!  I live in a small town in South Carolina!  
Be sure to stalk Danielle on Bangstyle to see all of her latest styles! 
---
Credits:
Hair: Danielle Keasling
Makeup: Megan Mateo
Photography: Zoe Christou Welsh