The 90s Blowout trend is back and it's better than ever! Before we go any further, it feels necessary to first travel back in time and chat about the OG 90s blowout trend. Let's just start at the top, with the one and only, Cindy Crawford. Cindy Crawford is one of the most iconic people to absolutely stun with a fresh blowout! She graced covers, slayed on the runway, and effortlessly sipped Pepsi by the can on hot summer days in the 90s. She was basically the poster woman for blowouts. Then, came other 90s blowout icons like Jennifer Anniston (Rachel from Friends), Tyra Banks, Danielle Fishel (Topanga from Boy Meets World), and Alicia Silverstone (Cher from Clueless). Aside from general good looks and glamorous fame, these women all had something in common; they made the 90s blowout trend iconic!
This hair trend worked well on so many levels and for so many reasons. For one, it gave incredible volume! Volume is actually one of the key elements of recreating this look, but we'll get to that a little bit later. In addition to volume, the blowout leaves your hair silky, smooth, and soft to the touch. It's one of those hairstyles that looks fabulous from a distance, and equally as fabulous close-up. So, it's no wonder this trend is back, but it is a wonder why it took so long to catch on again!
Nevertheless, the 90s Blowout trend is back and being explored by Millennials and Gen Z beauty lovers. Celebs like Hailee Bieber, Kim Kardashian, Jennifer Lopez, Hailee Steinfeld, and Kali Uchis have all been spotted rocking the throwback trend.
But, as with all trends that show up from the past, the 90s Blowout trend is getting a slight makeover. Of course, the look is still all about adding weightless volume, but now, it's also got an added element of face-framing. The 2021 version of the blowout consists of high volume, long bangs, and rounded layering. Combined, these three elements create a beautiful bounce, while being catered to the individual's face shape.
Get The Look:
Getting this look from your hairstylist is easy, but maintaining it and recreating it between your hair appointments may take a little bit of practice.
Once you've got your tools ready, it's time to style. Begin by preparing your freshly washed hair with a product to add volume, like

Redken's NEW Big Blowout

. Once you've applied an even coating of

Big Blowout

, blow dry your hair in sections, using a round brush angle on the bottom section toward your face as you blow-dry, and away from your face on the top section. This product is ideal to create that classic '90s blowout feel!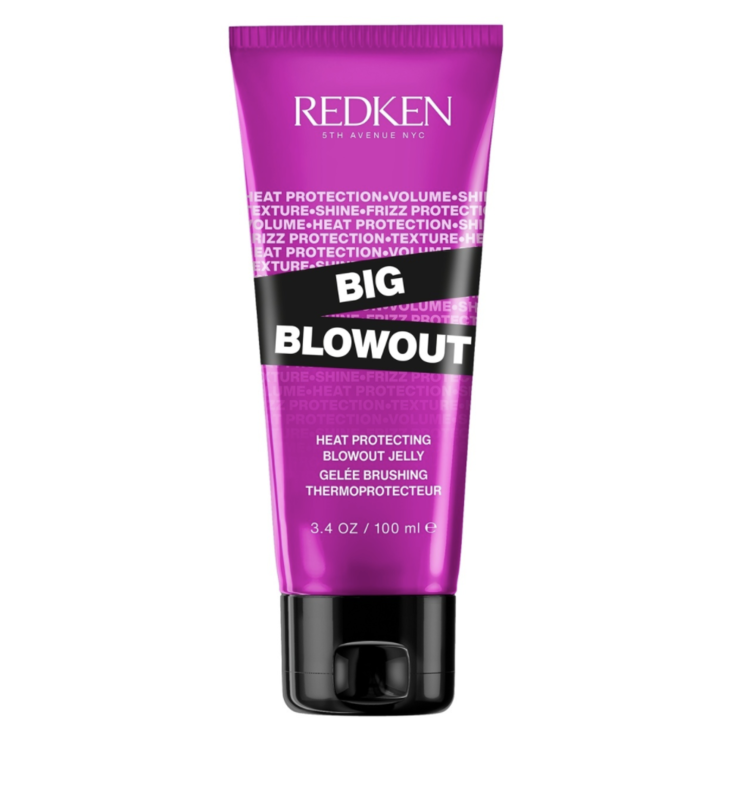 After blow-drying, sprinkle a little

Keune Style Volume Powder Nº71

to your roots for added volume, work it into your hair, and finish it off with a sweeping spray of

Redken Triple Pure 32

. Now, go out there, crack open a can of Pepsi, and show off your hair as Cindy Crawford would back in the 90s!​