Photoshoots are a time to experiment and create beautiful work, but they are also times to meet new people and creatw lasting relationships. Isidro and I had met Kira when she was newly crowned for a cover photo shoot at Churchill Downs. Since then we have created makeup and hair looks for her special events whenever she returns to Louisville, Kentucky. This time around, we asked her if she was open to do an Editorial collaboration with photographer Gary Barragan and fashion designer, Tyler Grube. Of course she said, yes!
---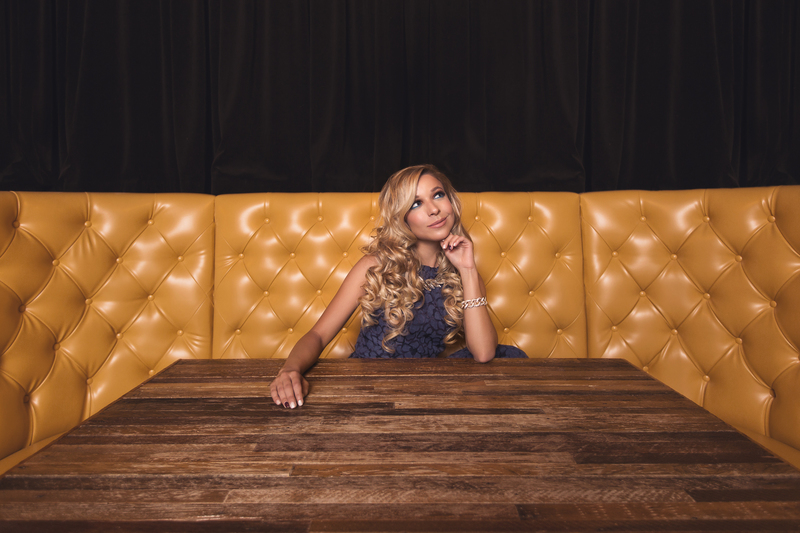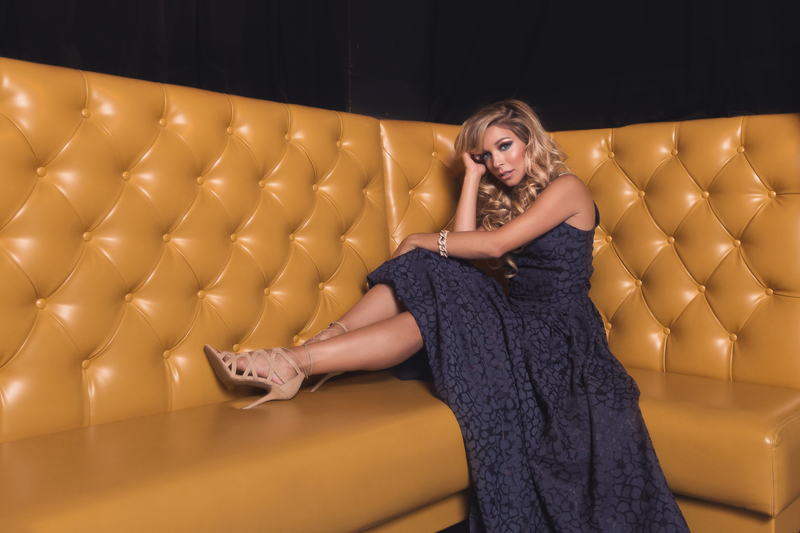 "I was so excited to collaborate and bring all the right artists together. Kira was so gracious an agreed to do an exclusive shoot when she returned to Louisville for the Kentucky Derby Festivities. Kira is an absolute doll and was open to our ideas. I had a wonderful time creating a series of beautiful commercial hairstyles perfect for any season and any special occasion. I created voluminous curl sets, a beautiful hair roll and a soft loose braided ponytail." - Matthew Tyldesley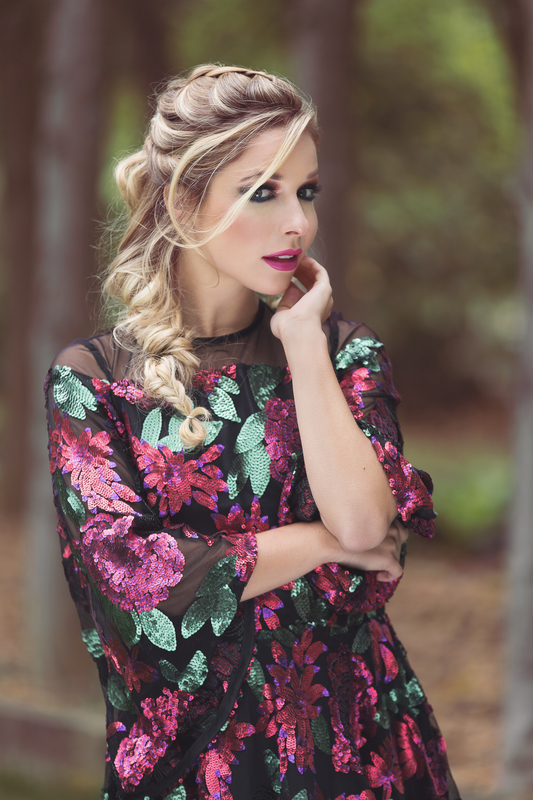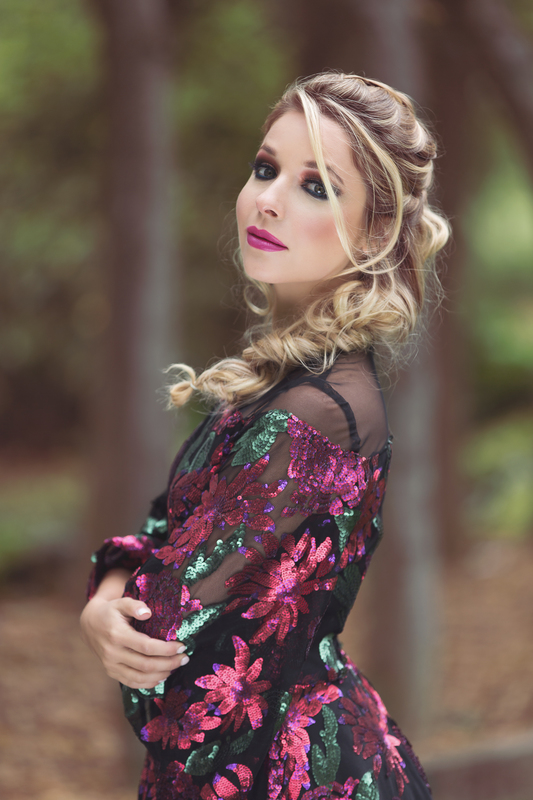 "Communication is very important in a photoshoot. The key is to understand the concept we are going to work on together. Kira's personality is very likable and fun so I created a fun, sophisticated and colorful look to mirror this." – Isidro Valencia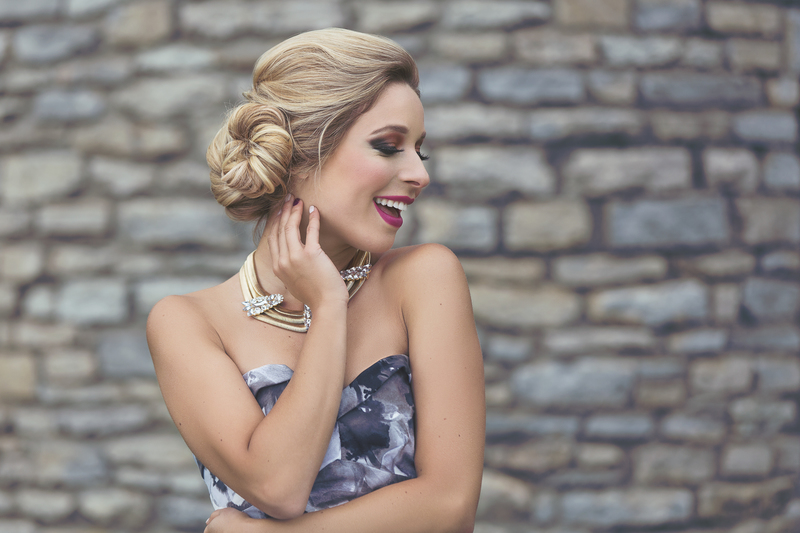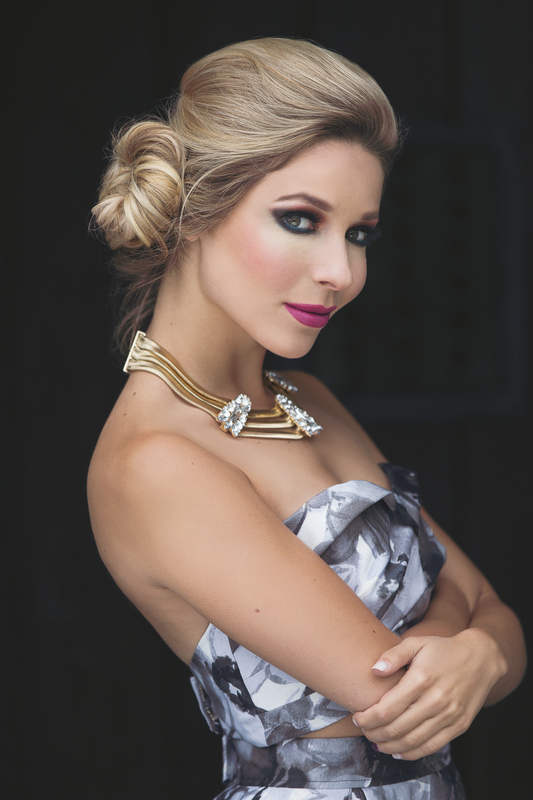 "Working with such an incredibly talented team is truly a privilege and an honor. Their artistic visions bring dreams to life and I am so lucky to get to work with these individuals. Winning Miss America has some pretty great perks and opportunities built in to the experience, meeting fabulous people along the way is one of them and the American Fleur team is no exception to that. I look forward to continuing to work with this inspiring group who not only make me my most beautiful self on the outside but who also bring out my most beautiful and fiercest self on the inside." -Kira Kazantsev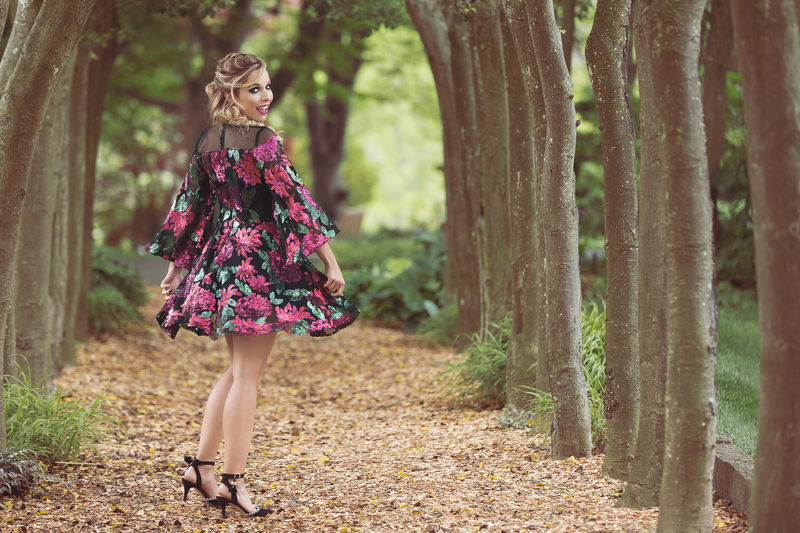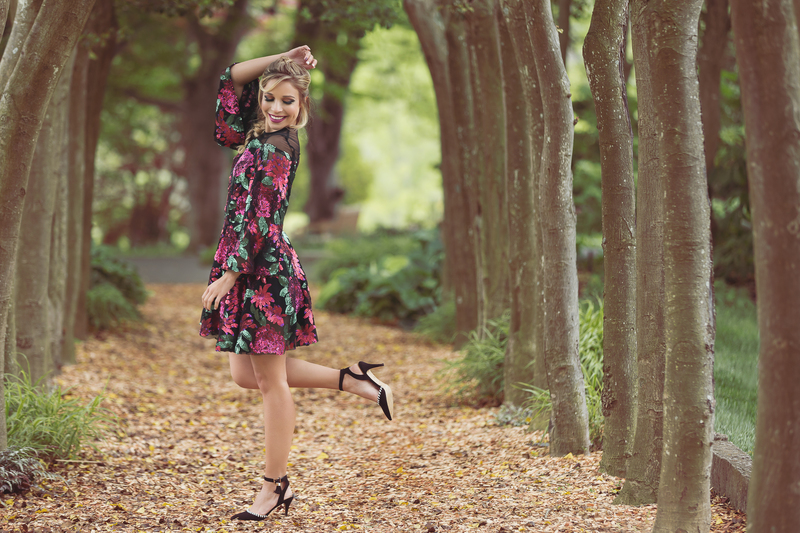 "When designing the pieces for "American Fleur" my primary goal was to create classic looks that felt wearable and accessible to Kira's diverse fan base. This seemed to be the perfect opportunity to utilize some amazing fabrics I had been saving over the years and this fabric first focus really allowed me to really streamline the design process. With simple silhouettes, bold prints, and an Americana influence as the building blocks, the "American Fleur" collection simply fell into place."-Tyler Grube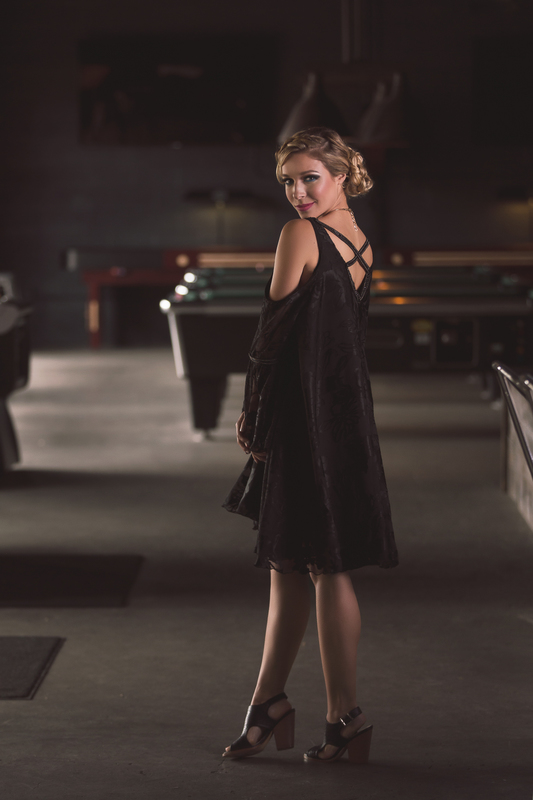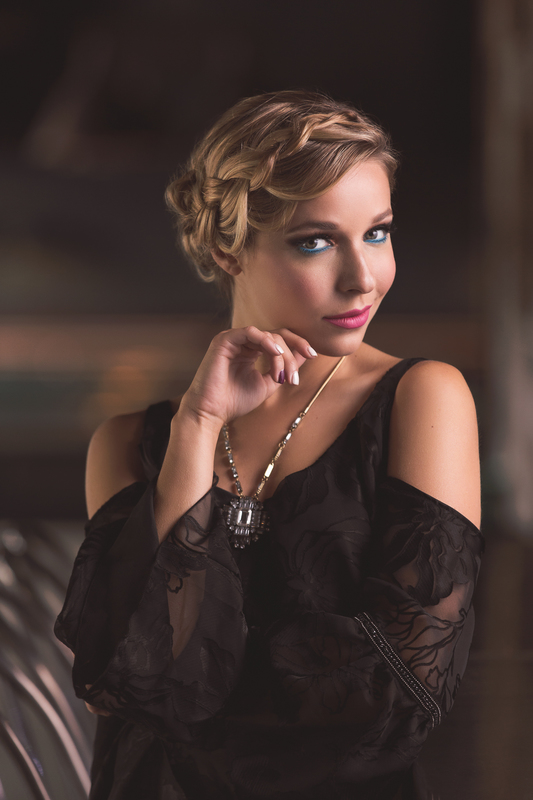 "When the pieces started falling into place for our editorial "American Fleur", I began to envision ideal locations based off of the floral designs by our stylist Tyler Grube. On the first two looks with the darker tones I wanted a club or bar aesthetic, this would give me an opportunity to create a moody yet fun environment by blending natural and strobe lighting. For the last two looks, the designs had more prominent floral designs along with a contrast of one design being rich in color while the other with monochromatic tones. Once I saw those designs I instantly knew I wanted to shoot at the local Yew Dell Botanical Gardens. With a cloudy overcast that day, we ended up with a set wrapped in beautiful natural light, my personal favorite when it comes to light. All of the images were shot with a Canon 5D Mark III and the 70-200mm f/2.8 L IS II or the 50mm f/1.2 L, with the first set at The Hub being lit with a single Profoto D1 500 Air and a Photek Softlighter II."-Gary Barragan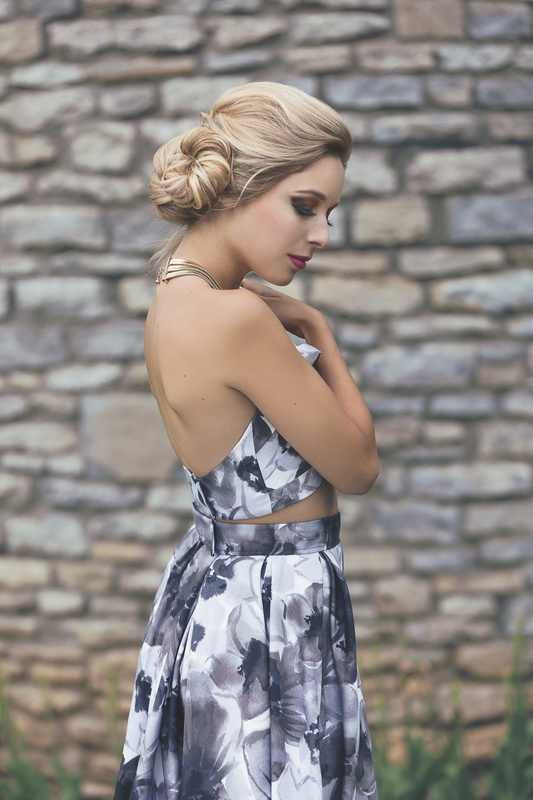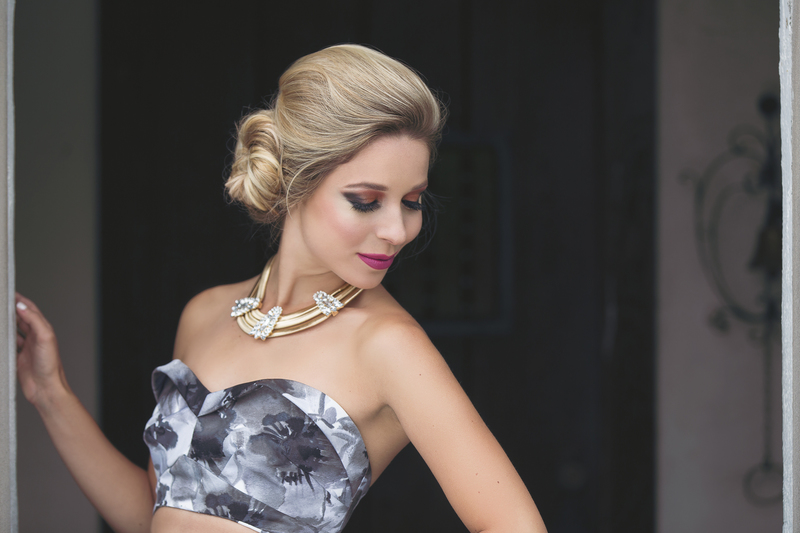 A big hand to the wonderful team that created this beautiful collection! Be sure the stalk Matthew Tyldesley on Bangstyle and check out all of the amazing artists!
---
CREDITS:
Model | Kira Kazantsev www.kirakazantsev.com@kirakazantsev
Photography | Gary Barragan www.garybarragan.com@photobygaryb
Designer | Tyler Grube @sewfetch_1992
Makeup | Isidro Valencia, Makeup Artist Of The Year, www.isidrovalencia.com@valencia0612
Hair | Matthew Tyldesley www.matthewtyldesley.com@hairbymatt
Jewelry | Dress and Dwell www.dressanddwell.com@dressanddwell
Video by Antonio Pantoja
Shot on location at The Hub Louisville and Yew dell Gardens in Kentucky.