We are thrilled to partner with the Professional Beauty Association (PBA) to promote all the talented artists who are finalists for the 2015 NAHAs (North American Hairstyling Awards), the most prestigious hair and beauty award in the country. We had the honor of interviewing friend and long time Bangstyle Artist, one of this year's finalists in the "Student Hairstylist of the Year" category, Dustin Villa . Check out our exclusive interview with Dustin and get the scoop on his idol and what he'd do if he were to take home the NAHA Award.
Tell us a bit about your nominated collection this year. What was the inspiration behind the looks? How did the creative process unfold?
Coming from Tucson, there aren't very many hair trends circulating. I definitely wanted to create something chic, sleek, and unique for everyone to wear. The idea itself uprooted from the heart of downtown where I crossed the polished businessman with an on trend edge. A mix of icy silvers and deep cool grays with hard partings, to give it an overly trendy, yet well put together look. To me a collection should be diverse and at the same time, flow together. I feel like that's what I brought to life.
Where there collections in other categories that you found inspiring or particularly appealing?
I'd have to say my favorite collection would be Eric Zamarripa's in the Men's Hairstylist of the year category. It's so 2020 and I'm loving it! We need more trend setters and risk takers here. I feel like that's exactly what he did. Beyond beautiful work!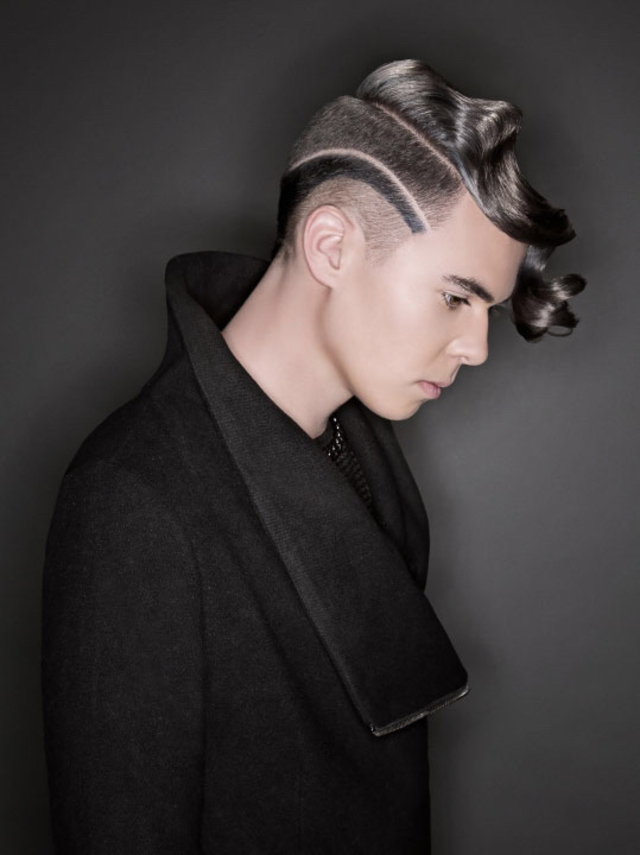 Is there a trend you are loving right now? One you wish would go away already?
I'd have to say I'm loving all of these art filled hair and makeup looks. Many people are beginning to realize hair color isn't as scary, ad that makeup comes off. They are becoming more comfortable trying new things. Bold and edgy is what's happening and I LOVE IT. As far as what I dislike, Ombré's. I'd love to see a nice blend and not so much of a blocked out color.
Who are your idols in the hair industry? Have you met any of them?
I've had a lot of interest in Oribe! He is so creative with everything he's done and his imagination just spills out into his work and it shows. Plus, he has plenty of tattoos and amazing hair… so I'd love to be like him, lol. I also enjoy Guy Tang with his really out there personality and amazing talent. He can really turn out some hair color so effortlessly!
What time of day do you feel most creative?
There isn't a time of day that I don't feel creative. I'm an artist, I make everything into something. If I'd have to choose I would say my imagination peaks while I'm driving (safely of course).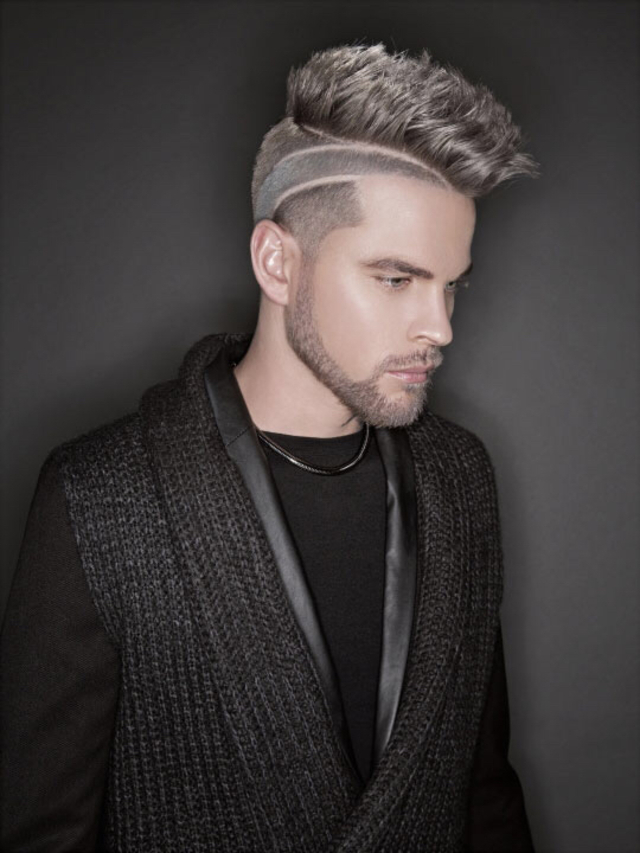 What makes for a successful shoot?
A successful shoot calls for plenty of time and room to play with different looks. I don't like being rushed because it literally needs to be the most perfect. I also need food and Matcha water so my creativeness can keep flowing.
What is your favorite aspect of being a stylist?
My favorite part of styling is that I'm able to create all of these things in my mind, and if I really want to, I can put it on someone to wear. It's like making a dream come to life and that is so rewarding, especially to see how intrigued outsiders are with the creations I've made.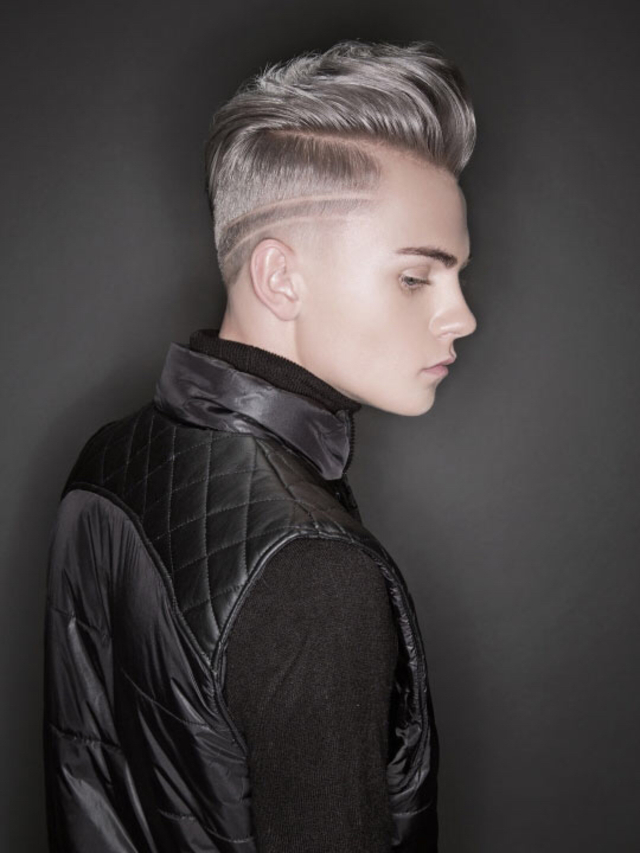 How will you celebrate a win in your category?
Oh my the things I'd do! There are so many ways I would love to celebrate. First of all I'd have to stop crying tears of joy and then I'd start with a full makeover, not only to spoil myself but to make sure I'm up to par with the title.
Is there a category you are really interested in competing in next time?
Next year I want to compete in the Haircolor category! I feel like that would be a great competition for me.
What's your guilty pleasure?
My biggest guilty pleasure is Reese's peanut butter cups! I can eat an unhealthy amount in one sitting, lol. I also obsess over changing my hair 24/7!
Be sure to Stalk Dustin Villa to see the rest of his inspiring hair art, and wish him luck at the upcoming awards!