Originally by Stranded NYC
In high school, I worked at a waffle shop. Suffice to say I am not a reigning Waffle artist nowadays. Things worked out a little different for Celebrity Colorist Aura Friedman.
An acclaimed colorist, her two-decade long career started by chance. After landing a job at her local hair salon in Northern Virginia, more for socialising than a yearning passion for hair – she decided to go to cosmetology school after high school, and now – she's here.
When she isn't sharing her industry intel, Aura can be found in renowned downtown salon, Sally Hershberger's. Her days start like many of ours – checking social media and sharing a pic with her followers. After a trip to the gym, a little pre-client prep and a coffee – Aura is ready for a day of back-to-back bookings.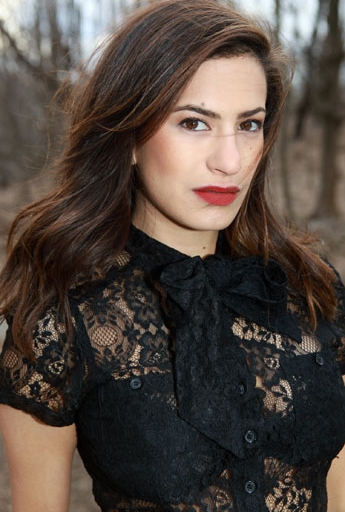 She is at the forefront of trendsetting color and is owed snaps for many color milestones; the creation of "splashlights" for Caroline Polachek, ombré for M.I.A., and pink hair for Lady Gaga (not to mention features in Harper's Bazaar and ELLE).
A unique approach to each client and their color, Aura has fun customising her work to match personality, complexions and features. When she's on set for a shoot – it's all about the story.
She is constantly inspired by haute couture and influenced by her art training. Striving for understated elegance, she describes this as "attention to detail"; achieving an authentic finish by emulating the variations in tone and by highlighting natural color variations in hair.
When asked about her philosophy towards education, Aura explains, 'I trained and re-trained myself… I was a colorist for 3 years before moving to NYC, trained again at Bumble and bumble, and although it was tough, depressing and at times extremely political, I learned a lot and it made me stronger.'
She revels in seeing the work of many of her former assistants, and says she appreciates and respects every single one of her colleagues for continually inspiring her.
Aura shared a little secret with us, 'I have a short video piece that I creative directed, it's a psychedelic glow in the black beauty story. It's insane. Coming soon… Shhh' – EYES PEELED PEOPLE!