We've all been there, standing in front of the mirror with brush and blow dryer in hand wondering: "Am I doing this correctly?!" For those of you who constantly question your sanity when performing a blow out or think "there's gotta be a better way!"… there is!
For starters: Choose the right tools!
The importance of a great blow dryer cannot be stressed enough. We love our Zero7 Air Lightweight Dryer because it makes everyone's life easier. Its ability to switch from positive to negative ions will helps you to achieve a faster, sleeker blowout (using negative ions) or more volume (using positive ions).
Picking the right brush is everything! It is important to know the options available and which is the correct choice for your hair type. Check back on our channel for a more in-depth look at the differences in brush composition. In the meantime, check out our post, "The Right Brush For the Best Blowout!" on the various brush sizes you should use for your blowout.
Check your angles: Follow these tips for those hard to reach areas and pesky baby hairs!
To tame the back: The back of your head is nearly impossible to blow dry even for the most seasoned stylists. Whether your hair is fine or thick, curly or straight, pull back sections forward while drying. Properly sectioning hair and securing with clips will ease the entire process. Take it one section at a time and make sure section is completely dry before moving on to the next.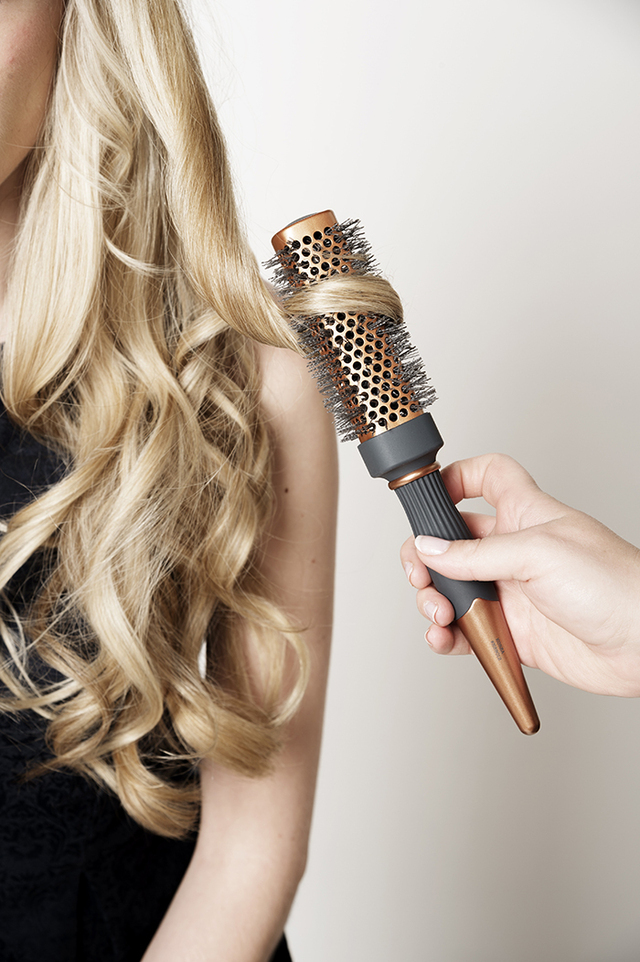 We suggest using a round brush: Lay the section you're working with on top of the brush and pull/roll the section forward, while aiming blow dryer (from the front) back on the section. Rolling the section with the brush forward instead of back will ease those tired arms and will add volume and tame texture.
Framing your face: Using a nozzle on your blow dryer will help direct the air to calm even the smallest hairs. If you're new at this, try turning down the heat on your blow dryer to avoid frying those delicate strands.
Start by making a few sections for your desired style and secure with clips. Beginning at the hairline, use a small round brush to roll the front section away from the face while pulling forward and down (toward your chin). Using a smaller brush is key because it will help you grab those little tiny hairs! While working this section, direct the air from the blow dryer away from your face in the same direction you are rolling the brush. Working this section diagonally forward gives a great bend in the hair that compliments anyone's face shape. Tools are key to perfecting the section, but if a few strays are still popping up, use your finger tips to pull the last few taut while hitting them with heat.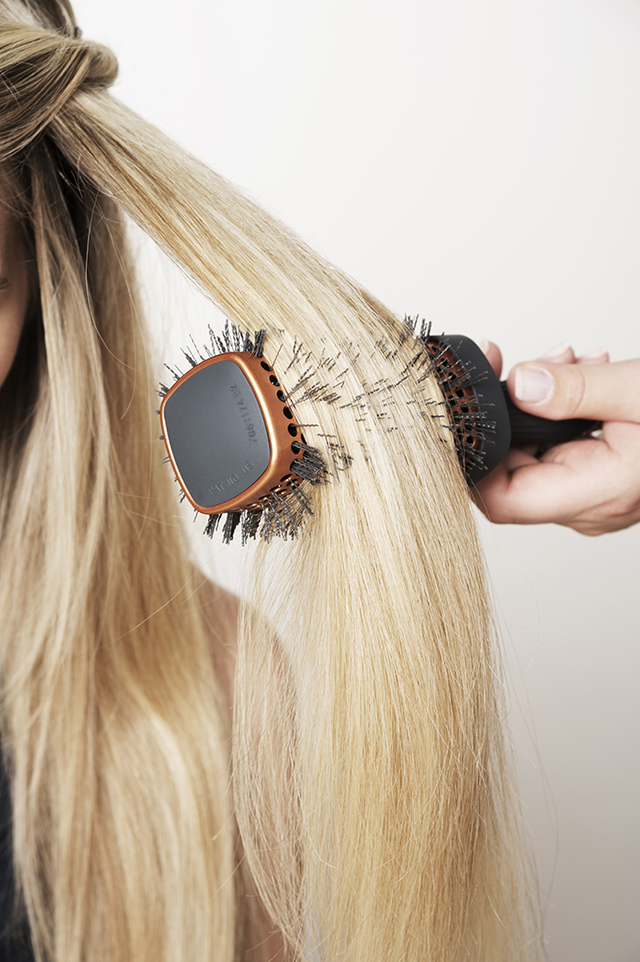 Don't forget to consult with your stylist about the best way to style your blowout for your cut, texture, and color! Although we all wish we could have a stylist handy every morning to help us master an awesome blowout, having right tools and a few tips can make all of the difference.
Don't forget to Stalk FROMM on Bangstyle to keep up with articles, hair art and products.