BraidbyC amazes us with each one of her braid creations, and I'm sure you're wondering how she makes these masterpieces. To get inspired and try to recreate one of your own take a look at this great step-by-step tutorial by BraidbyC to begin braiding on your own!
(Pictures of each step are below, and feel free to follow along with her video to see this braid come to life.)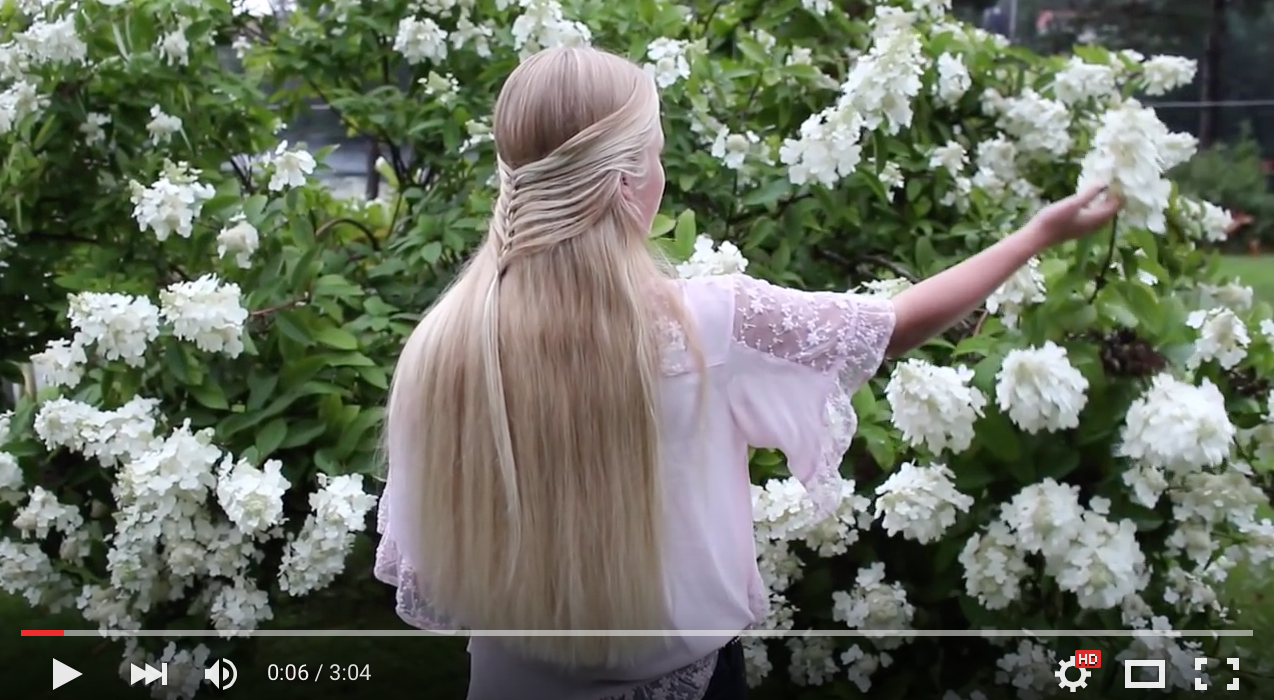 BraidbyC preps the hair by brushing it through to make sure there aren't any knots or tangles in the way.
To start the braid she takes two small strands (the same size) from the front of the face and pulls them to the back of the head to begin the braid. *When styling this type of braid it is important to begin with small strands of hair to achieve the look.
After bringing the strands to the back of the head hold each of them between pointer finger and thumb, with thumbs on top of each strand. (As shown in Step #1)
Next, split the strands (in each hand) in two so that you have 4 stands of hair in your hands.(Step #2)
Take the two inner strands and hold them together in the middle (Step #3) and then take the two outer strands and group them together as well, and pull them back and to the left. (Step #4)
While holding the braid with one hand, begin to bring in other small strands from the front area. (Step #5)
It is similar to a french braid using very small strands. Once you have a new strand from each side hold on tight to get a strong hold. (Step #6)
Repeat this process takings strands from each side, and begin to pull them farther and farther from the head at a diagonal so you get a more relaxed look. Check your work as you go to make sure the braid will fall correctly once you let go. (Step #7)
I love invisible elastics to secure the braid! (Step #8)
Once you've gotten the length you want on the braid, attach an elastic at the end. (Step #9)
Now you've got your mermaid braid! You can carefully pull strands as you see fit to get an even more relaxed look.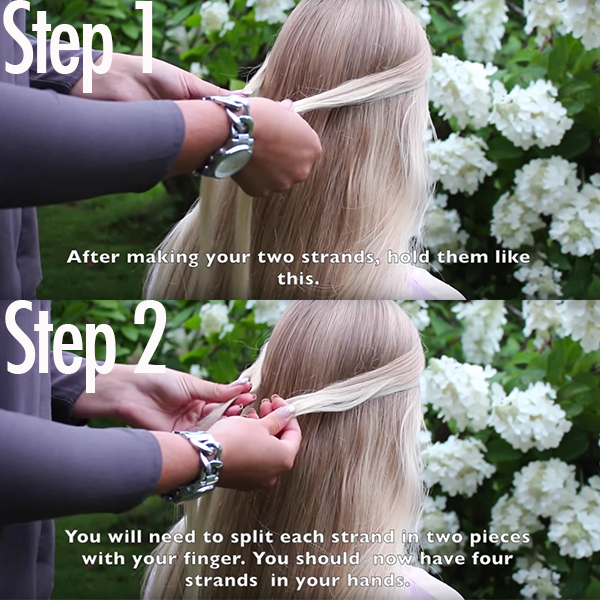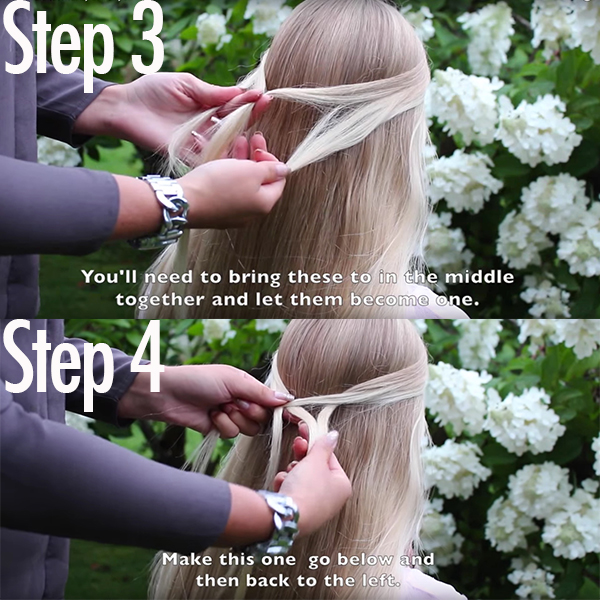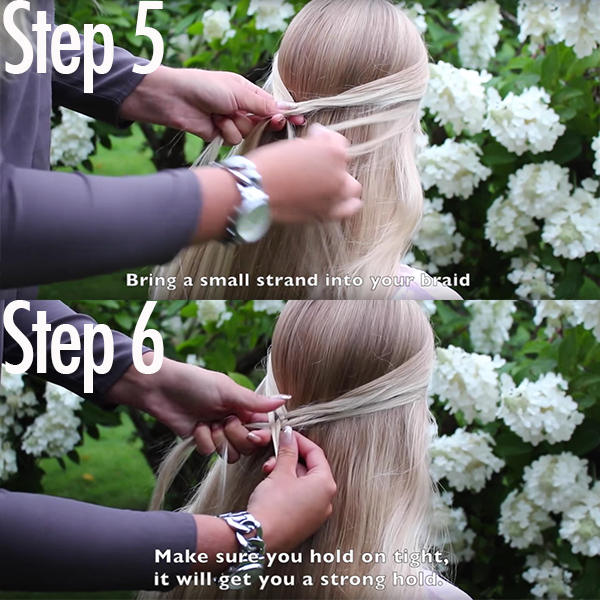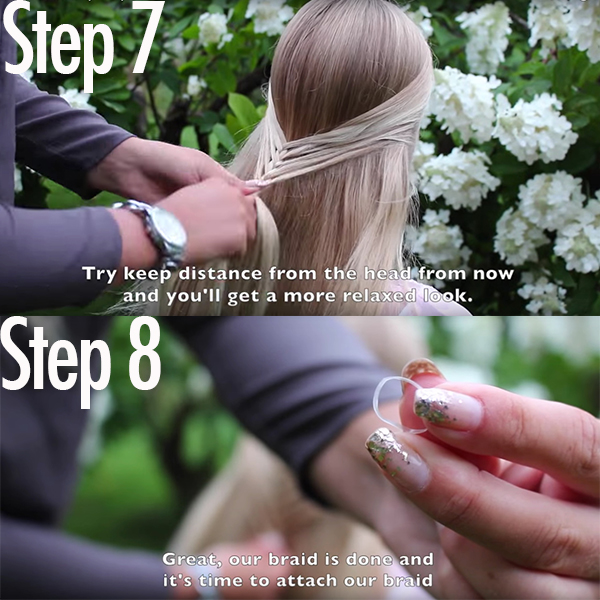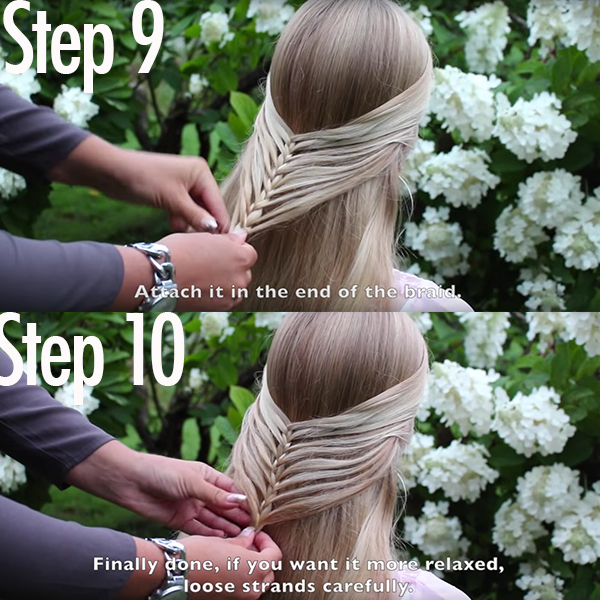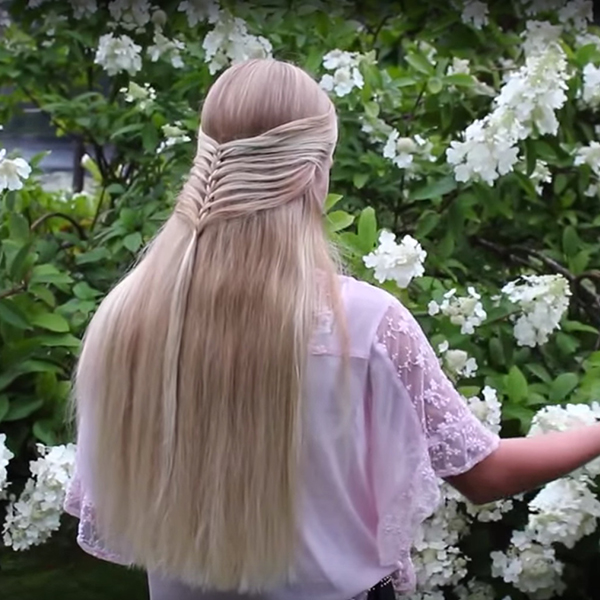 Love this look? Let us know! and be sure to stalk BraidbyC to get inspired by her other lovely looks!