Upstyles have been making a comeback for the past few seasons. This year we also saw the addition of hair embellishments in the form of hair jewelry. Check out this beautiful tutorial from Ramona Krieger with the steps below!
---
This Embellished Braided Updo is a combination of 5 braids – 2 small 'Dutch Braids' on each side and 1 'French Braid' on top! These braids are then combined with each other and braided in different directions to create this distinctive style. Follow along with the steps below to create your own
As a rule of thumb, it is very important to make sharp 'lines' and equal sections when you divide the hair! This makes the updo symmetric from every angle.
Step 1: From the ear – to – the nape of the head - Start two small braids on each side of the head. Making sure the hair is equally divided.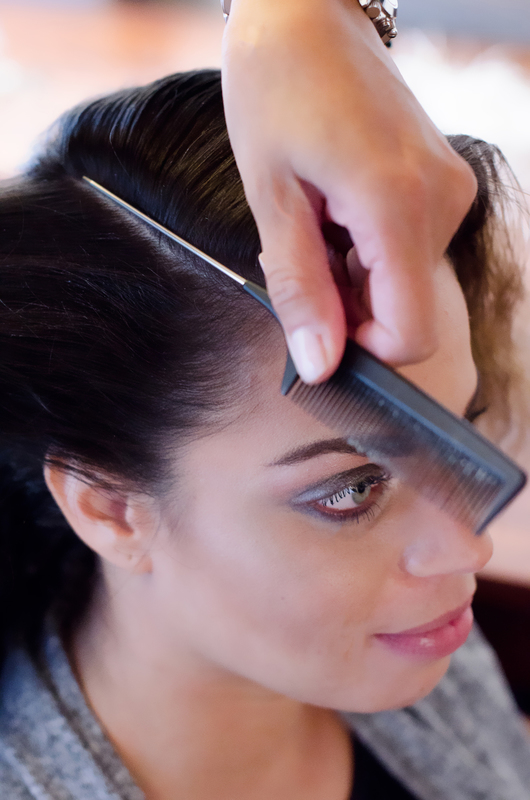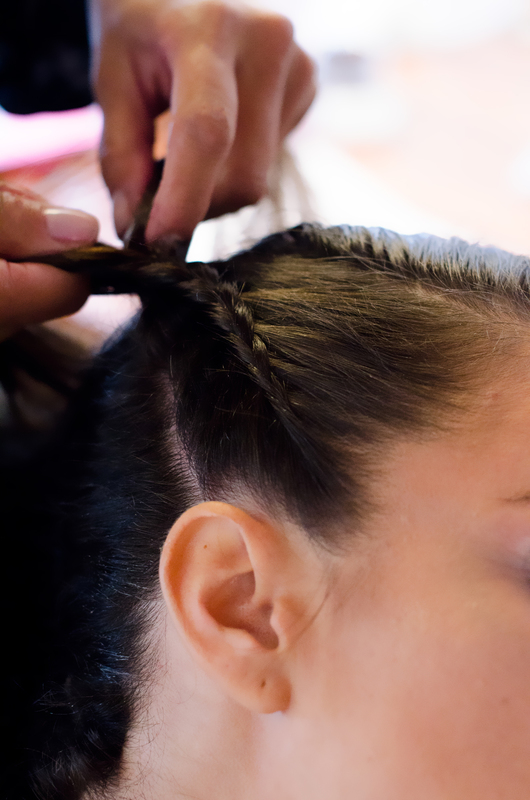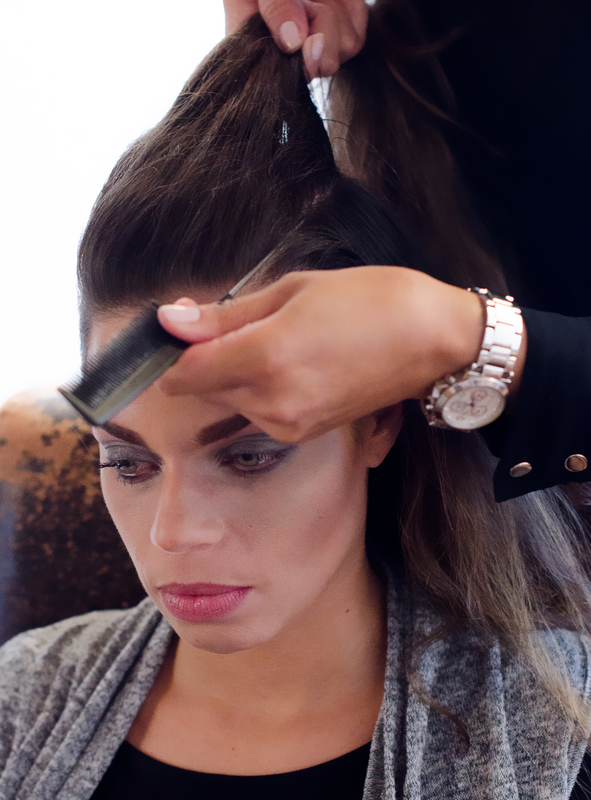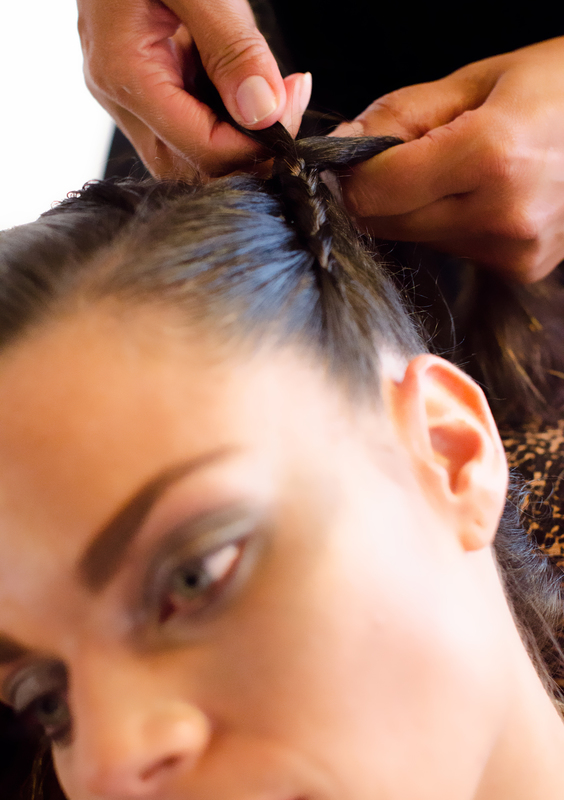 Step 2 : From the neck – to – the nape of the head, make 2 small Dutch braids.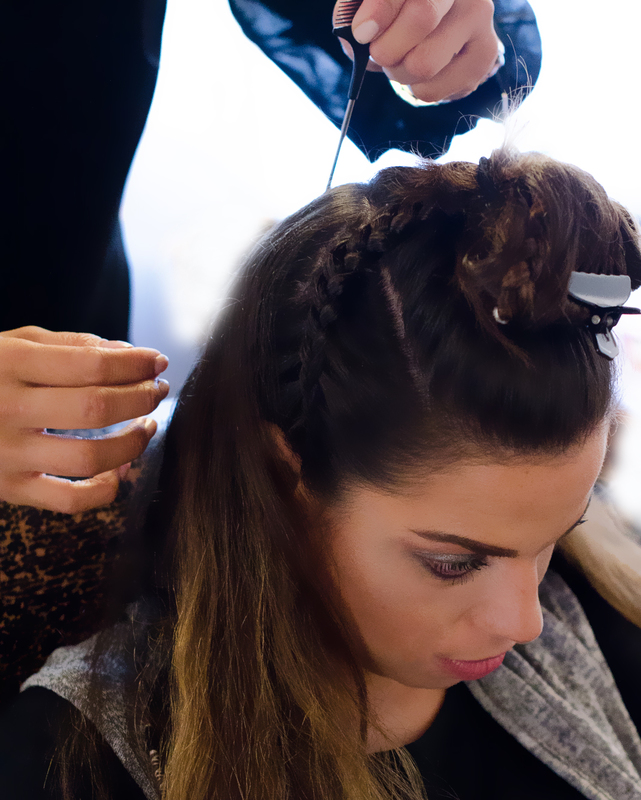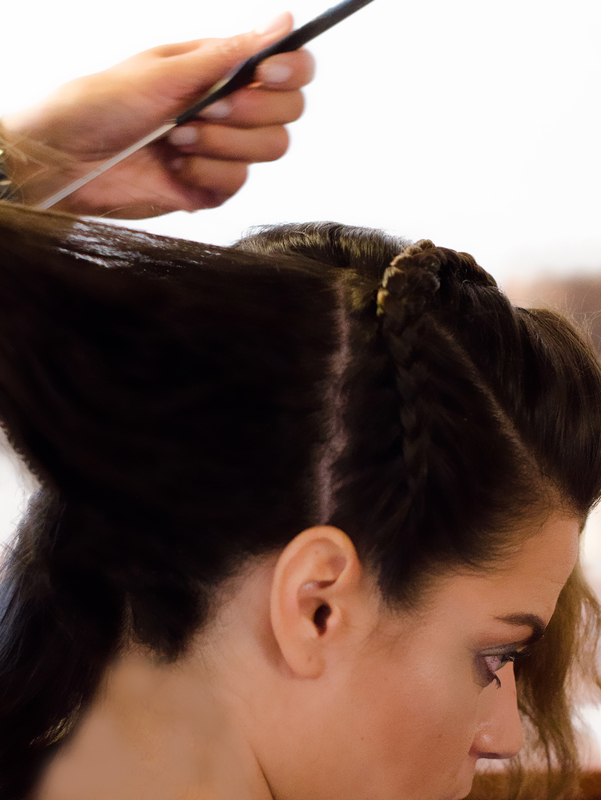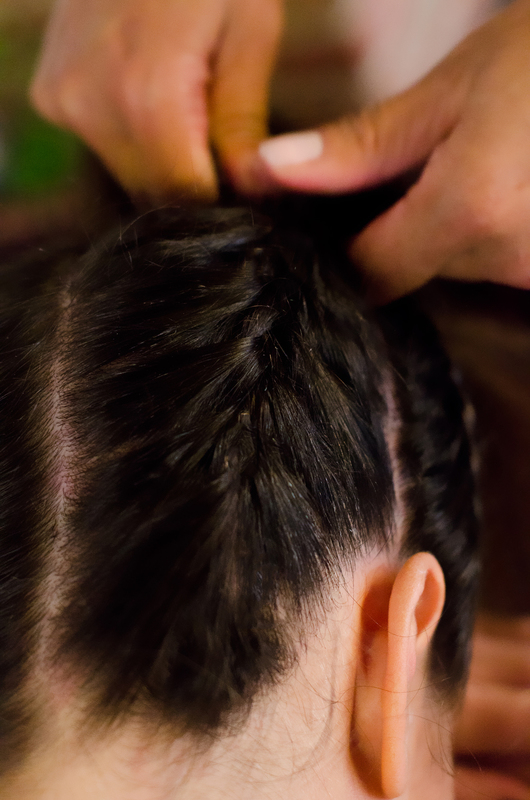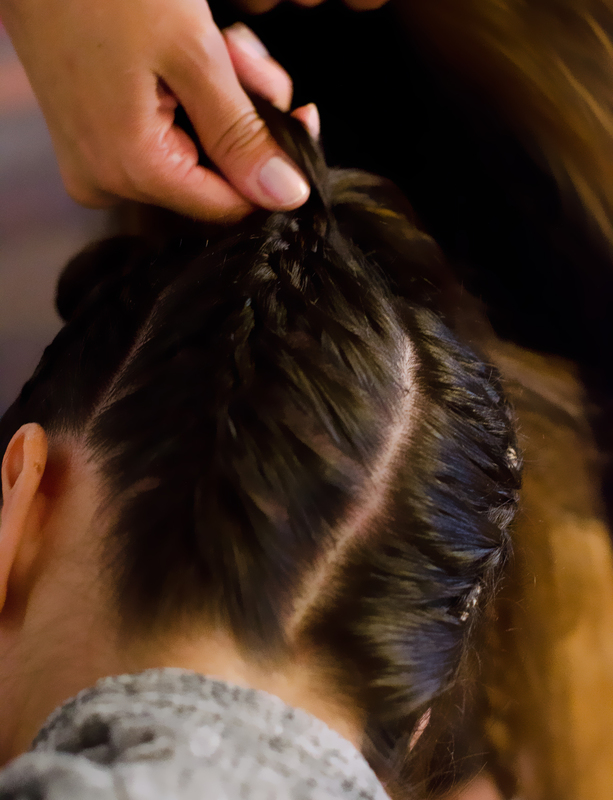 Step 3: From the forehead – to – the nape of the head, make 1 large French Braid until you reach the top of the head. Then, bring all 5 braids to meet each other on the nape of the head. From that point you can begin to weave them across each other to create the updo.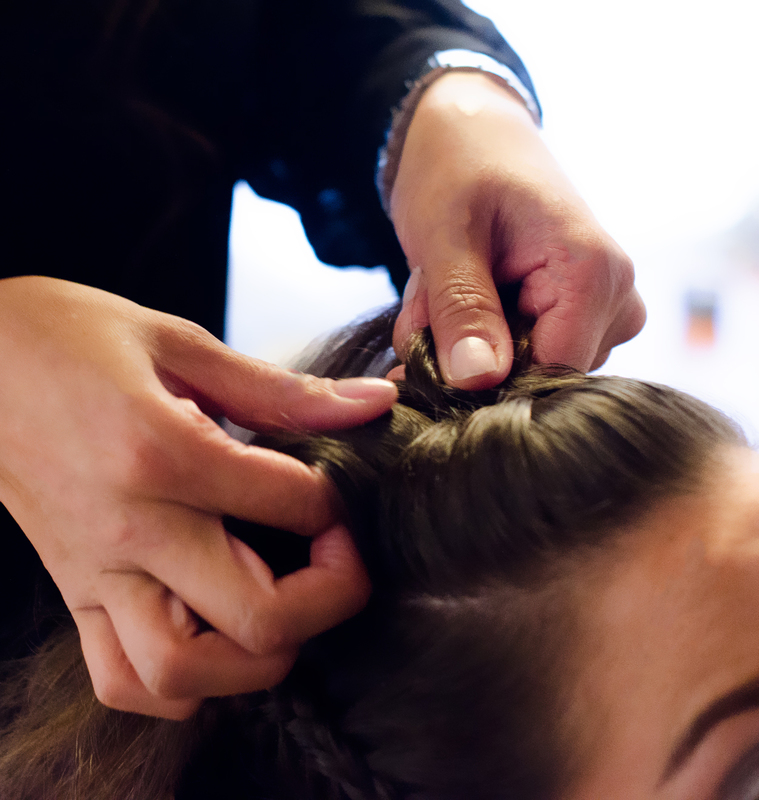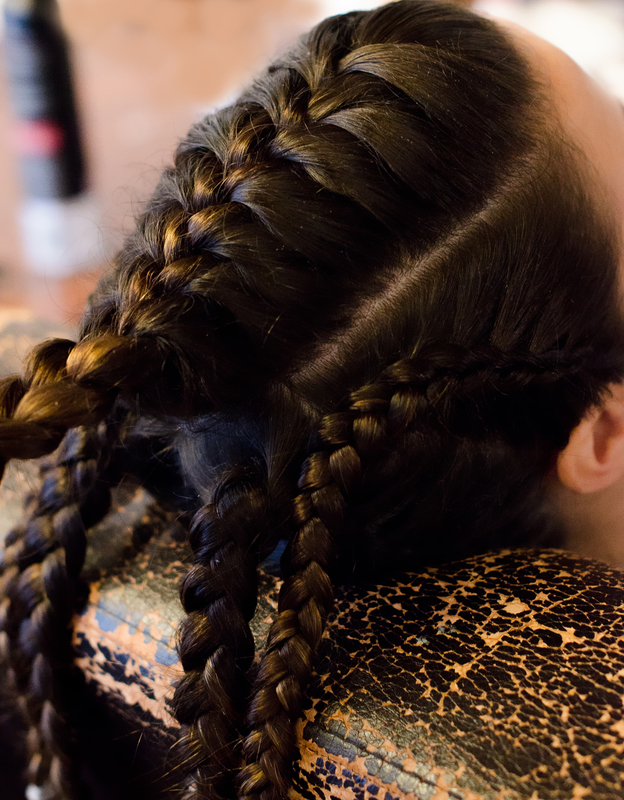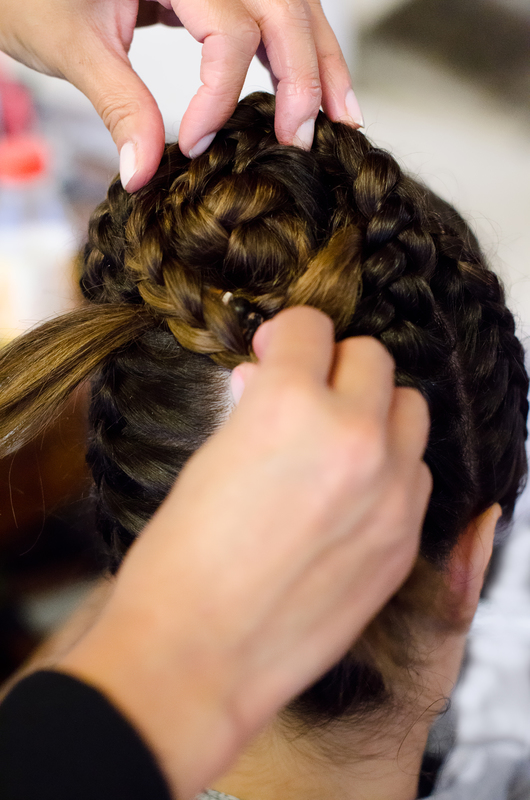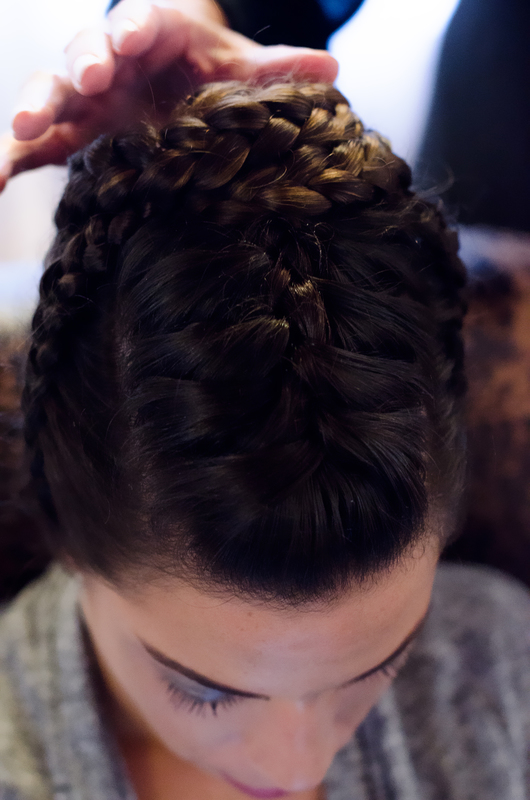 For the finished look you can also add a few embellishments to add a bit of charm to the style.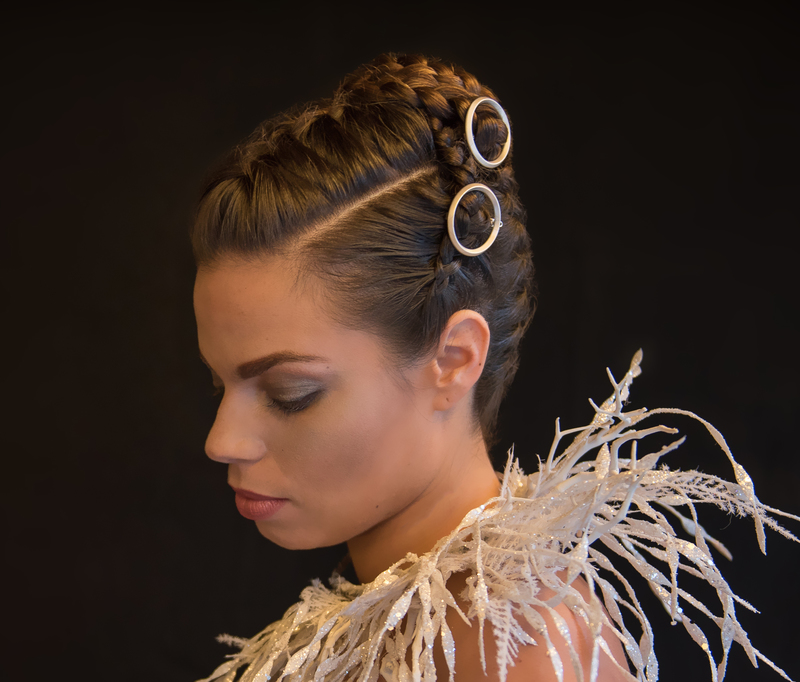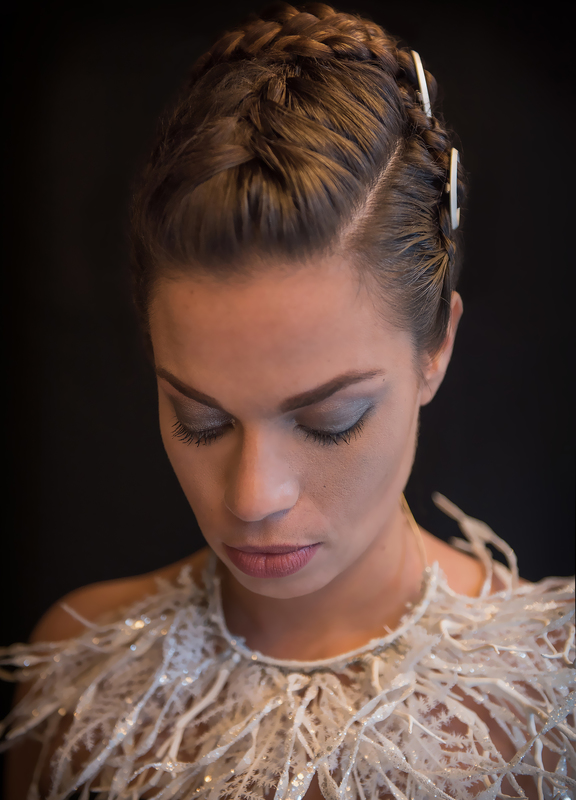 ---
For more updo's and braided styles, be sure to check out all of our tutorials and style guides, here and be sure to stalk Ramona Krieger on Bangstyle!