Braids are a great style for any bride looking for softness in her style without the fuss of having her hair down. Since the big day is filled with photos, dancing, and plenty of cake —this style is sure to keep hair out of the face while framing it perfectly. In this stunning tutorial BraidByC creates this effortless braid perfect for the boho bride! Watch the video and take a peek at the steps to create this soft, sweet style!
---
THE STEPS
1 Start by sectioning hair from crown to each each ear and create a loose french braid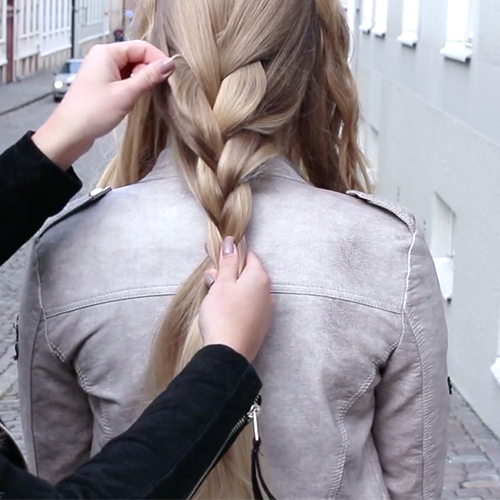 2 As you braid, pull the sections apart, feathering them as you go.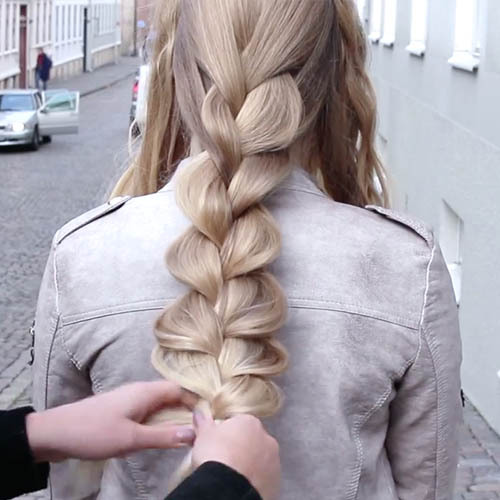 3 Secure the braid with a clear elastic and use a bobby pin to secure the tail up into the braid (so it finishes the braid with a loop).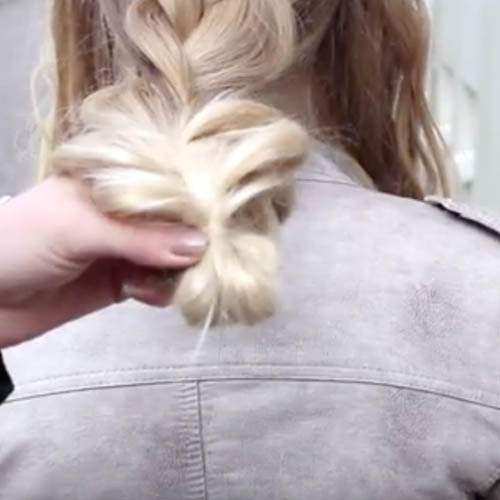 4 With the remaining front sections, horizontally section them into two pieces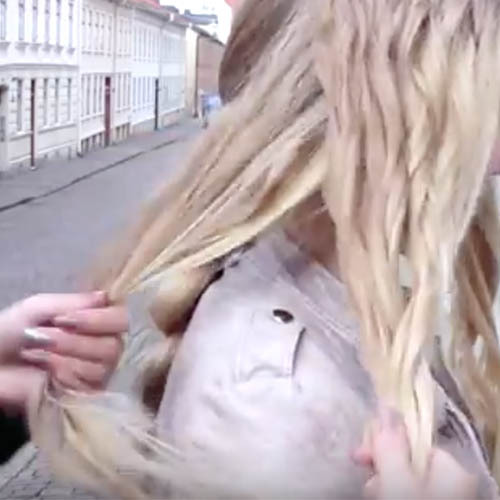 5 Take this subparting and split in two to create a twist, as you twist feather the pieces like you did with the braid to create softeness.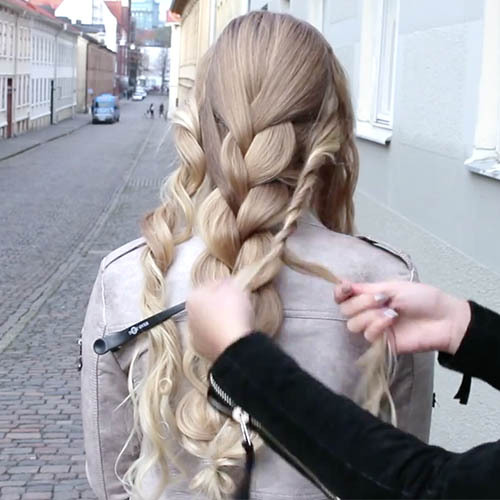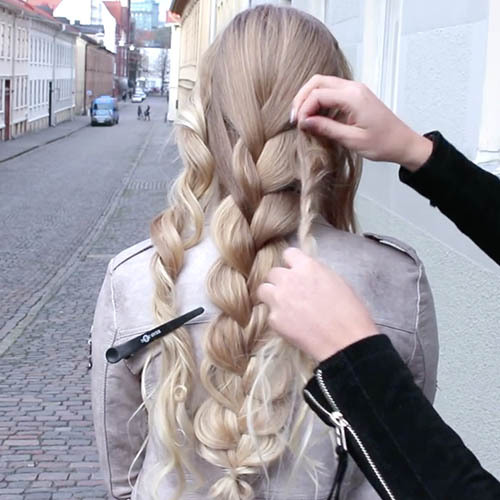 6 When done twisting the subsections on each side, cross them and secure with a bobby pin at the base of the braid and braid the rest of the strand into the existing braid.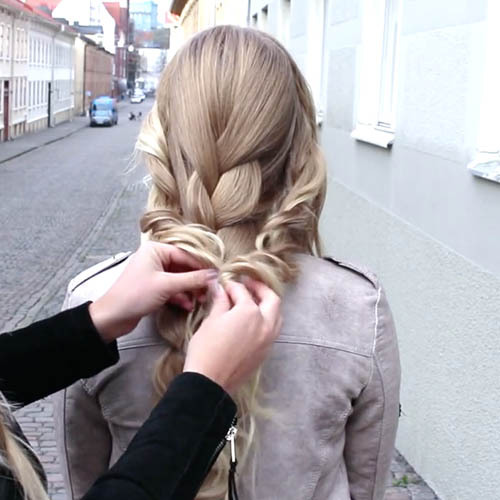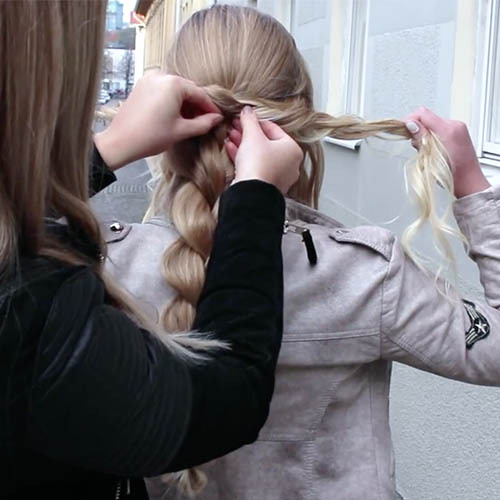 7 Next, move onto the front subsection, twist, feather and braid sections through the existing braid, securing these with bobby pins.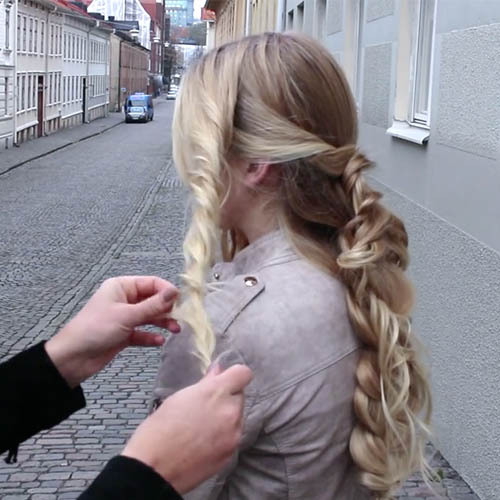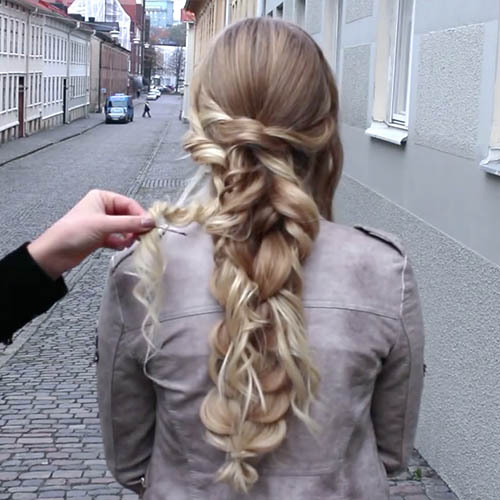 8 Repeat on the opposite side, making sure to leave tendrils out in the bang area to frame the face.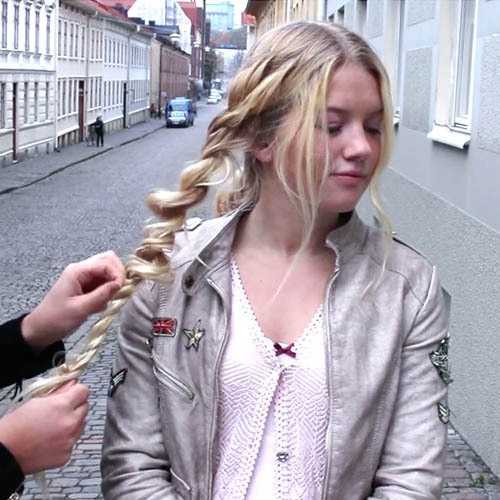 9 Continue to secure the twists of each subsection by weaving it into the braid and securing with bobby pins.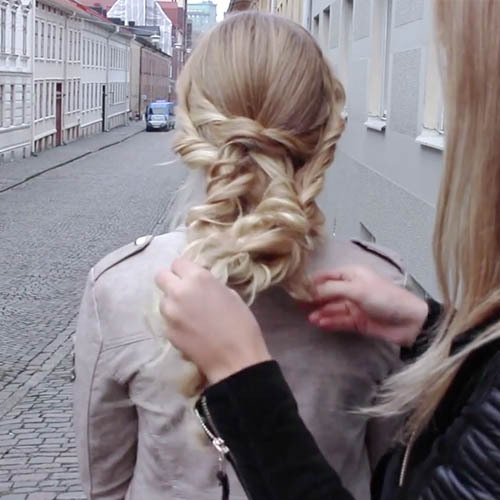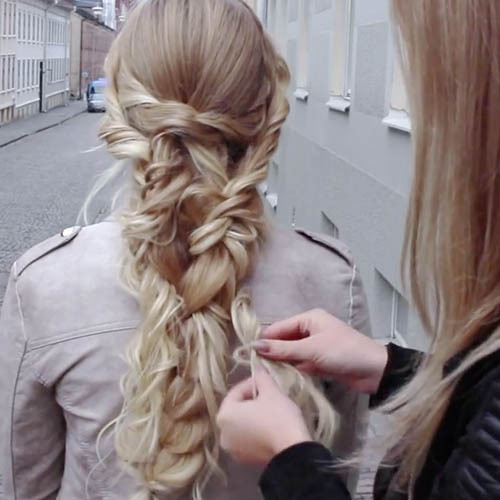 10 Add a headpiece of your choosing to finish off the look with a bridal feel.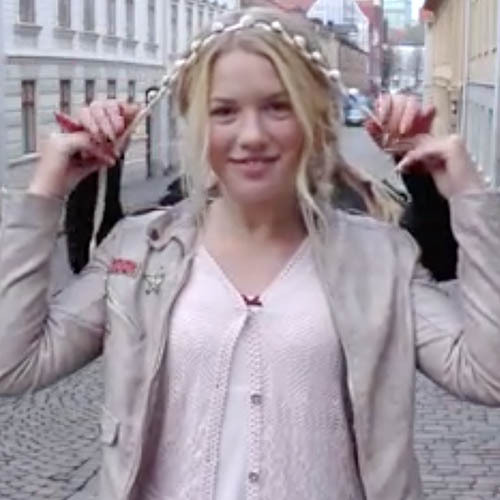 THE FINISHED LOOK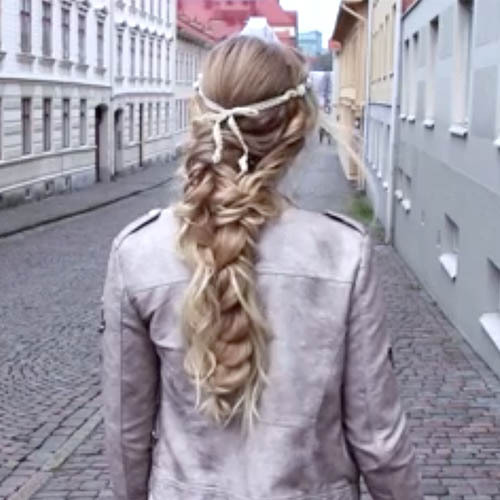 ---
For more braid tutorials be sure to stalk BraidByC on Bangstyle!