In this bridal hair tutorial, Ramona Krieger shows us how to create an elegant, boho bridal style in a few quick and easy steps. We absolutely love her style and her love for braids! Take a peek at this simple, yet elegant style and let us know what you think in the comments below!
---
Step 1: Blow dry and curl hair to prep for this look. Once hair is cool, place a hairband in the hair and twist small pieces of hair through the band and let it hang loose, locking the hairband in place. To avoid tangles, start at one side of the head and repeat on the other side, meeting at the nape.
Step 2: Take the hair that is hanging loose, divide it into 2 pieces and begin making a normal braid. Put some volume into the braid by 'pancaking' it and then securing it with an elastic.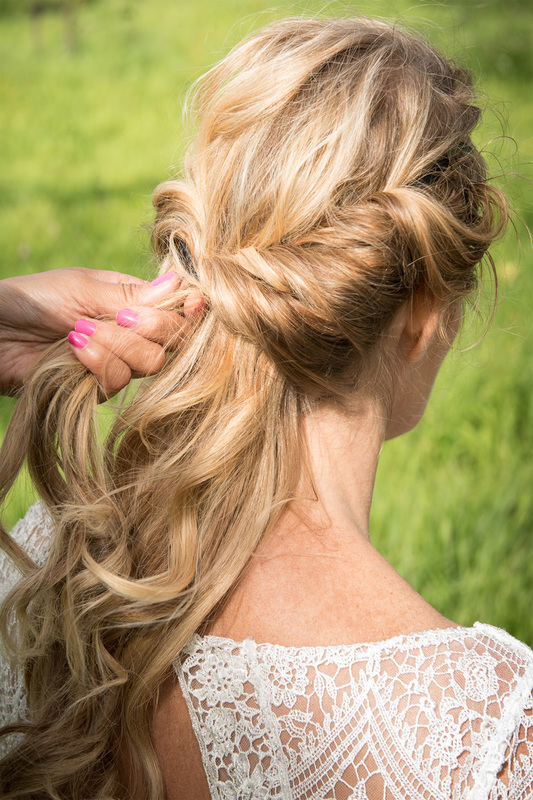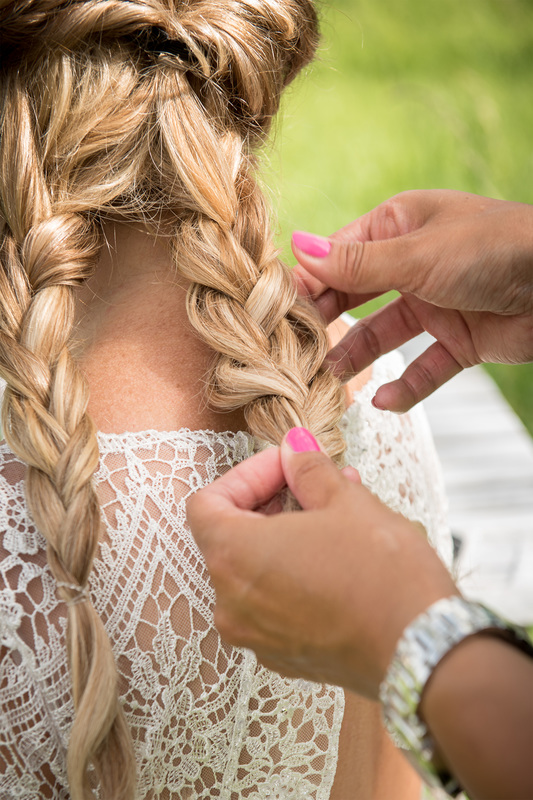 Step 3: Make a knot with the two braids and hide the ends of the braids into the bun. There it is…Elegance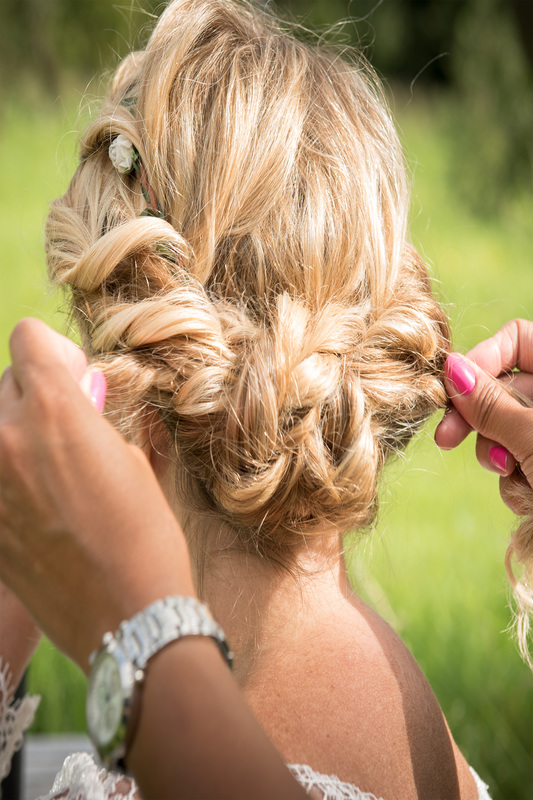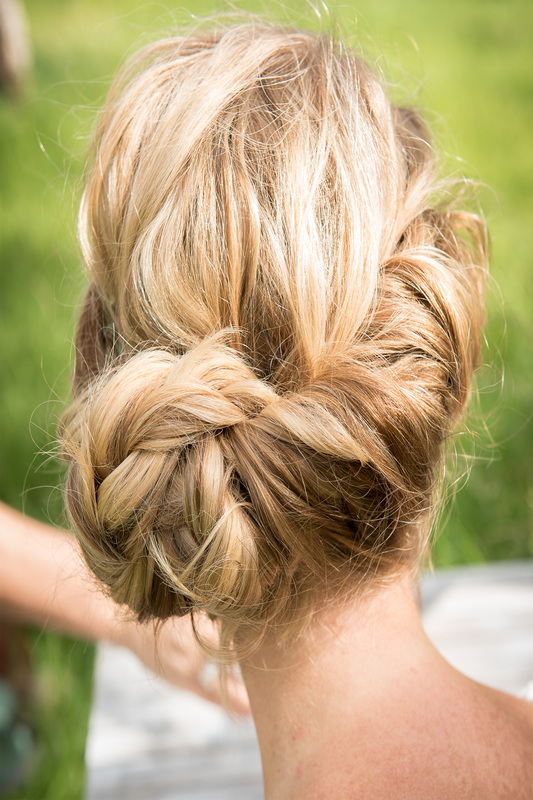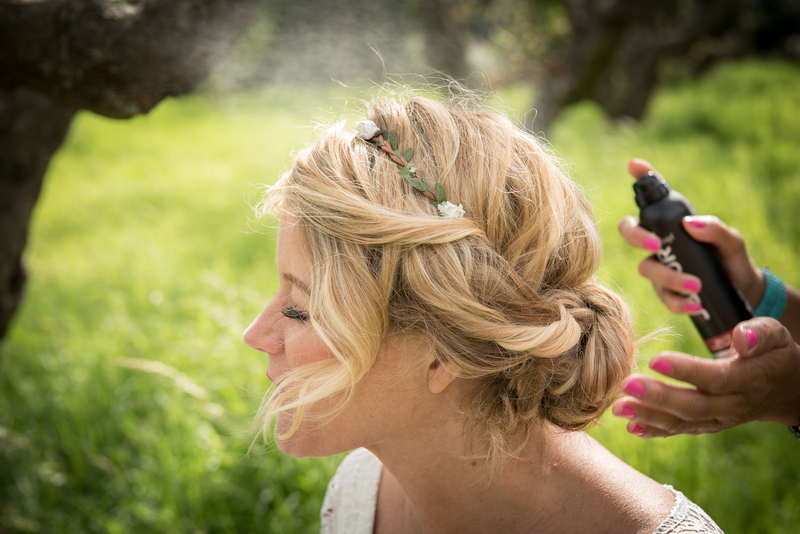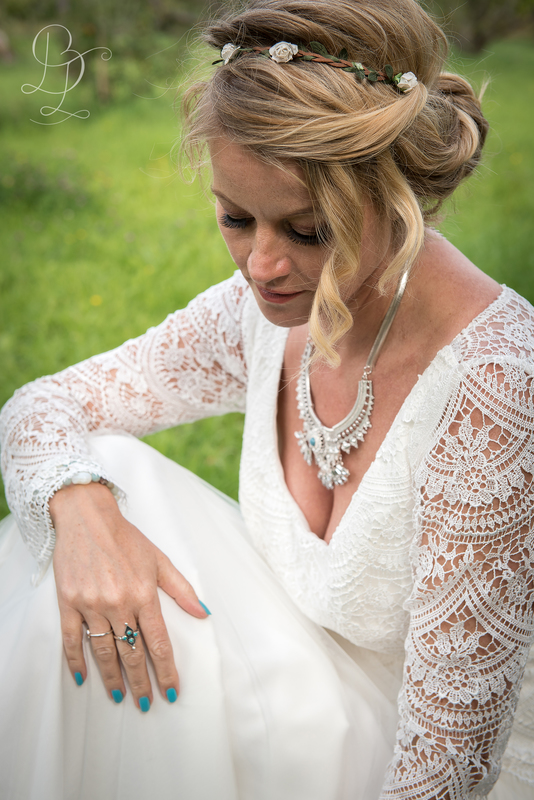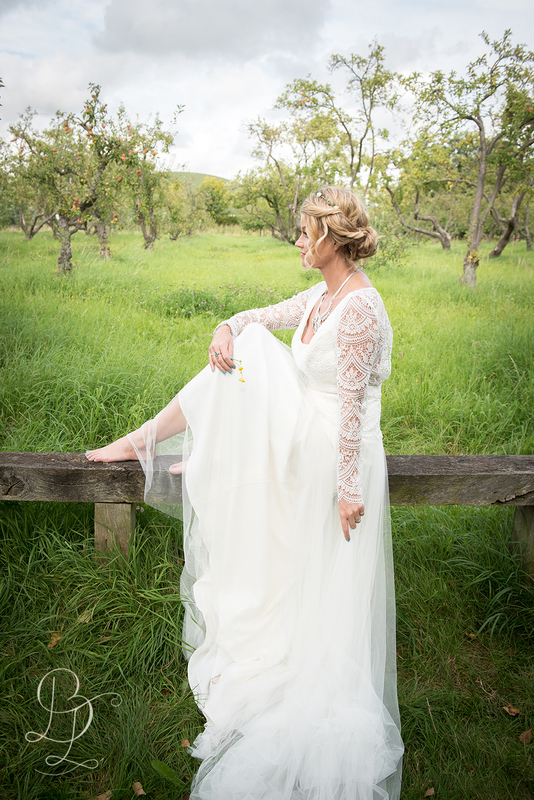 For even more inspiration from the braid master herself, be sure to stalk Ramona Krieger on Bangstyle, check out her website and stay tuned for more tutorials!