Ramona Krieger knows how to create a simply stunning braid! In this tutorial she shows you how to create a side braid with softness and movement to complement your special day!
---
Step 1. Take a small section of hair from the bang area and secure near the crown with an elastic. This will be the base and create strength for the rest of your style and the starting point of your braid. From here, begin a French Braid.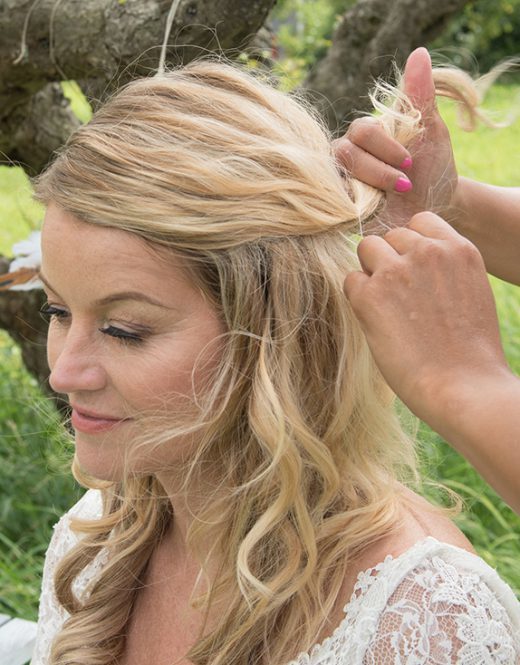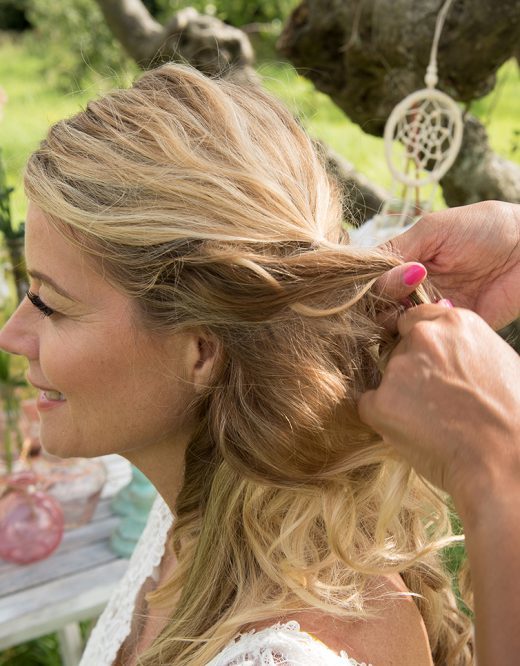 Step 2. Make sure you take big pieces of hair to create volume. Keep all the hair on one side while braiding. Place the hair over the shoulder and keep on going all the way down until you finish the braid.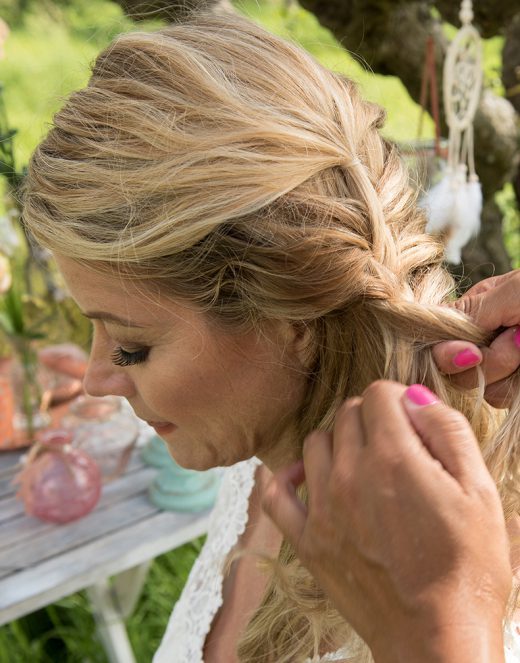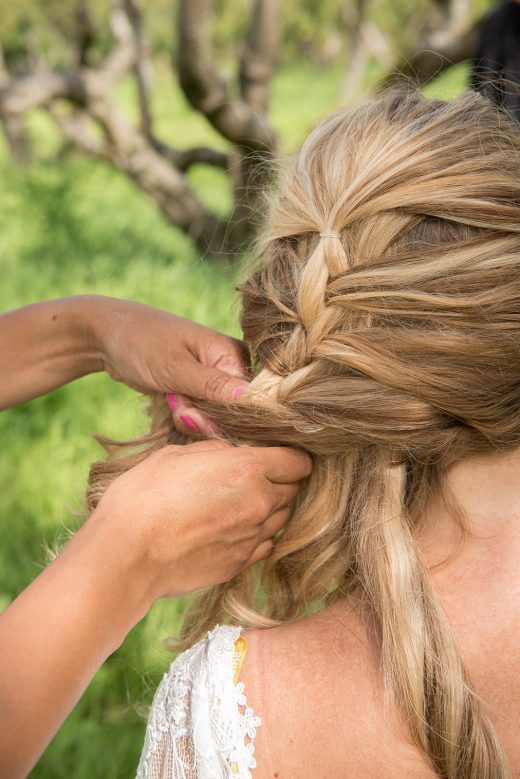 Step 3. Your braid should already be in place on one side of the head hanging over the shoulder. 'Pancake' (volumize) the side braid by carefully pulling hair out of the braid to make the braid look full and thick. Finish it off with a beautiful Bohemian Flower and you're ready to walk down the aisle.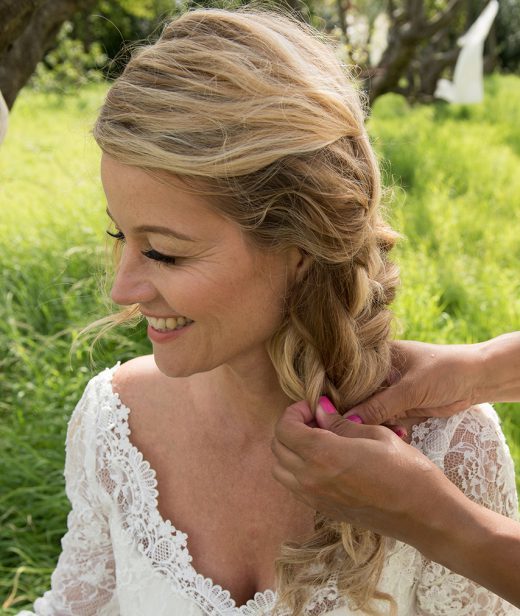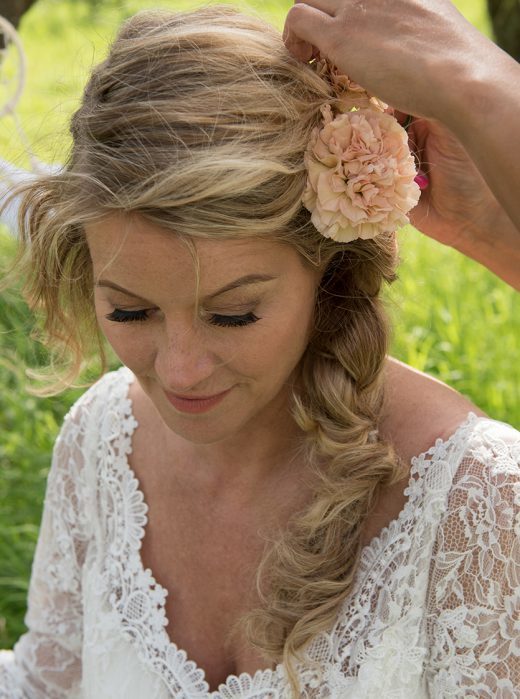 Be sure to stalk Ramona and check out all of her Braid Tutorials on Bangstyle and her beautiful website Love2Braid!