Aprenda a crear una Texas Concha de Tortuga Rubia con Matrix SOCOLOR y Matrix Color Sync. Este tinte añade calidez, suavidad y dimensión maxima.
Creado por Mila Belova, Artista Internacional para Matrix de Moscú

"Esta rubia de Texas es la mezcla perfecta de rica ombré y rubia caliente dimensión. Me encanta la concha de tortuga técnica por sus transiciones suaves."

La Texas Concha de Tortuga rubia de Matrix's 2016 American Blondes Campaña es la próxima generación de ombré creada para añadir calidez y suavidad a rubias. Es el mejor para una rubia sofisticada buscando por dimensión maxima.

Duración de vida: 12-16 semanas

Mantenimiento: Med-Alto

Beneficios:
-Enriquecer el color natural
-Las variaciones y las formulaciones
de color sin fin
-Calentamiento de la mirada del cliente
-Natural, sin embargo, moda

Consejo:
Reunir más audaces y más extrema de ombré y casan con una base más oscura. Encontrar el equilibrio entre este y un sombré más suave.

Fórmulas:
Natural nivel 5, cafe mediano con anteriormente ombré puntas.

Fórmula A: 1 1/2 Oz. SOCOLOR UL Bronce Translucido y 3 Oz. 40 Volumen Matrix Crema Revelador

Fórmula B: 1 Oz. SOCOLOR 7N y 1 Oz. SOCOLOR 8M y 2 Oz. 10 Volumen Matrix Crema Revelador

Fórmula C: 1 Oz. ColorSync 6WN y 1 Oz. Color Sync 8WN y 2 Oz. 10 Volumen Matrix Crema Revelador

Fórmula D: 2 Oz. Color Sync 10WN y 2 Oz. Volumen Matrix Crema Revelador

Seccionado:
Sección en cuadrantes como se muestra.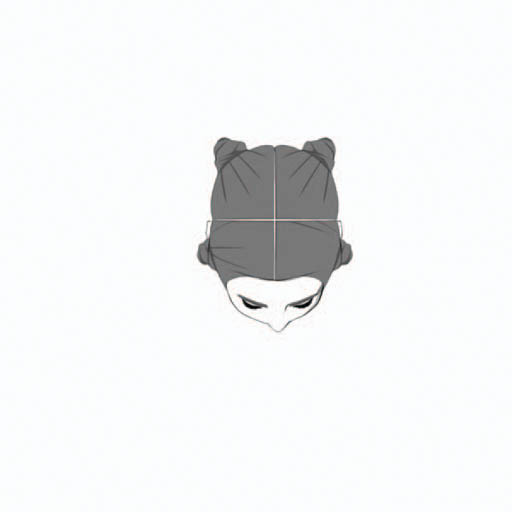 Técnica:
Paso 1: Empieza por tomar un apartado horizontal de 1/4 de pulgada por encima de la oreja a la derecha región temporal. Sección de la armadura, colocar en una hoja y aplicar la fórmula A de 1/4 pulgadas del cuero cabelludo al comienzo de los puntas previamente aligerados. No se superponen.

Punto de maestría: Utilizar un lado cepillado técnica para difundir productos para aclarar la zona del cuero cabelludo. Asegúrese de dejar puntas de papel para que los filamentos no se aligeran aún más.

Continúe el proceso de aplicación por tejido horizontales apartados hasta que la sección es completa. Repita el método de aplicación de trabajo alrededor de la cabeza en todos los cuadrantes.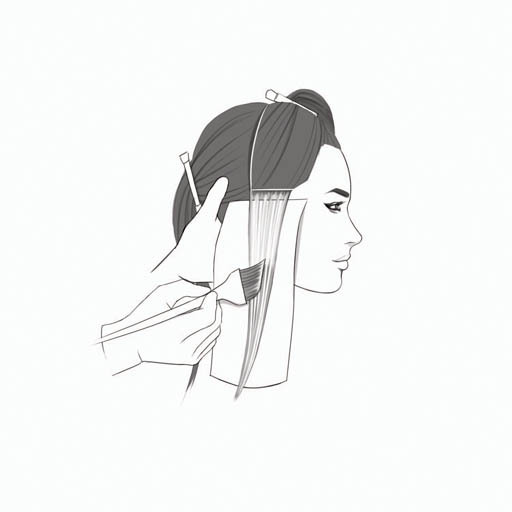 Paso 2: Aplicar FÓRMULA B a zona de cuero cabelludo. Color de cepillo seco, verticalmente, aproximadamente 1 pulgada del cuero cabelludo para crear profundidad. Trabajar a través de cada cuadrante aplicando FÓRMULA B hasta completar cada sección.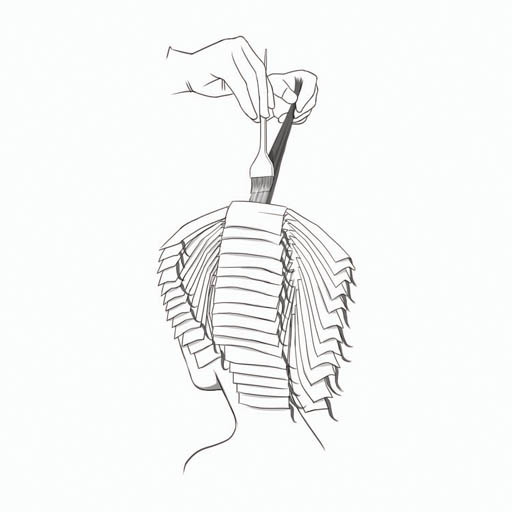 Paso 3: Volver a región temporal a la derecha, coge cabello entre láminas resaladas. Clip de películas existentes para el control. Sección de la armadura. Aplicar FÓRMULA C desde el inicio del cabello previamente aclarado a través de puntas. Trabajar a través de cada cuadrante aplicando el FÓRMULA C de esta manera hasta completar. Proceso por lo tanto a temperatura ambiente. Enjuague, limpieza y seco de la toalla.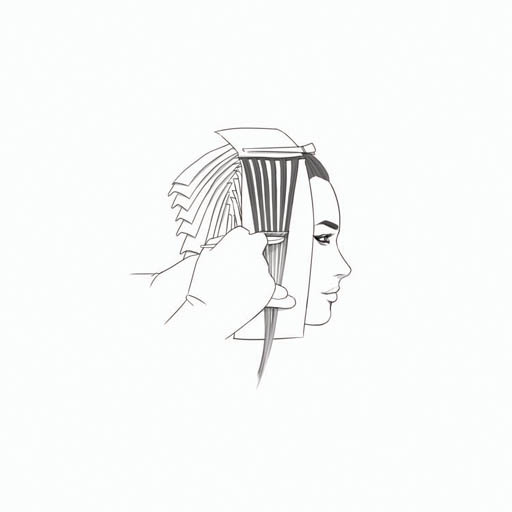 Paso 4: Aplicar FÓRMULA D desde el cuero cabelludo hasta las puntas. Proceso hasta que el tono deseado es alcanzados o hasta 20 minutos. Lavar, limpiar y condición usando un Matrix Biolage o Total Results™ champú y acondicionador.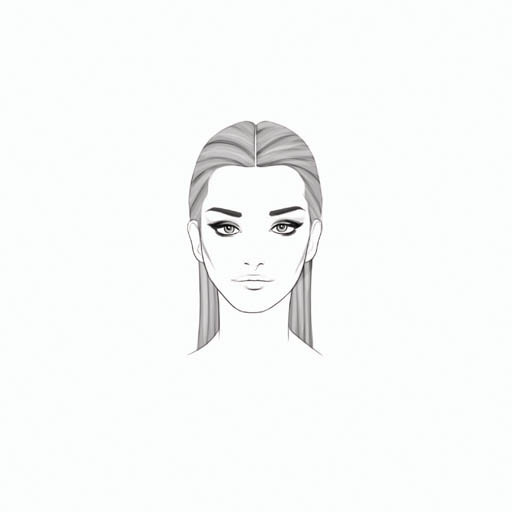 ---
HOW-TO: TEXAS TORTOISESHELL BLONDE
Learn how to create a Texas Tortoiseshell Blonde with Matrix SOCOLOR and Matrix Color Sync. This haircolor adds warmth, softness and maximum dimension.
Created by Mila Belova, International Artist for Matrix Moscow

"This Texas blonde is the perfect mix of a rich ombré and warm blonde dimension. I love the tortoiseshell technique for its soft transitions."

The Texas Tortoiseshell Blonde from Matrix's 2016 American Blondes Campaign is the next generation of ombré created to add warmth and softness to blondes. It's best for a sophisticated blonde looking for maximum dimension.

Lifespan: 12-16 weeks

Maintenance: Med-High

Benefits:
- Enrich natural color
- Endless color formulations and variations
- Warm up client's look
- Natural, yet fashion-forward

Tip:
Tie together the bolder and more extreme look of ombré and marry it with a darker base. Find the balance between this and a softer sombré.

Formulas:
Natural Level 5, medium brown with previously ombré ends

Formula A: 1 1/2 oz. SOCOLOR UL Sheer Bronze and 3 oz. 40 Volume Matrix Cream Developer

Formula B: 1 oz. SOCOLOR 7N and 1 oz. SOCOLOR 8M and 2 oz. 10 Volume Matrix Cream Developer

Formula C: 1 oz. Color Sync 6WN and 1 oz. Color Sync 8WN and 2 oz. 10 Volume Matrix Cream Developer

Formula D: 2 oz. Color Sync 10WN and 2 oz. 10 Volume Matrix Cream Developer

Sectioning:
Section into quadrants as shown.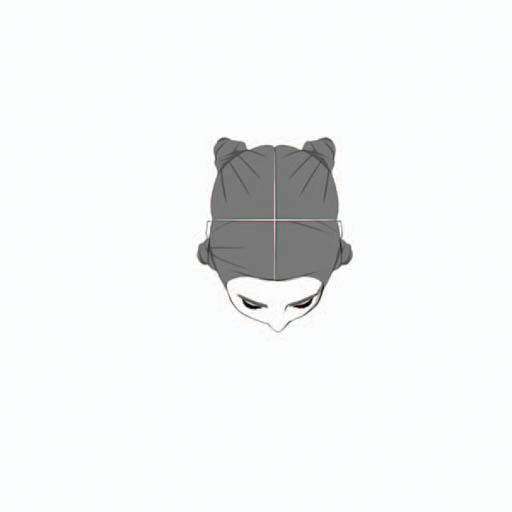 Technique:
Step 1: Start by taking a 1/4-inch horizontal sub-section above the ear on the right temporal region. Weave section, place on a foil, and apply FORMULA A from 1/4 inch off scalp to the start of pre-lightened ends. Do not overlap.

Mastery Point: Utilize a side brushing technique to diffuse lightener near the scalp area. Be sure to leave ends out of foil so strands are not lightened further.

Continue application process by weaving horizontal sub-sections until section is complete. Repeat application method working around the head in all other quadrants.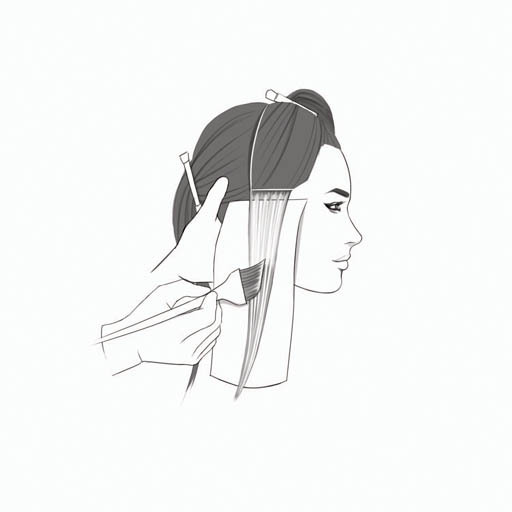 Step 2: Apply FORMULA B to scalp area. Dry brush color, vertically, approximately 1 inch from scalp to create depth. Work through each quadrant applying FORMULA B until each section is complete.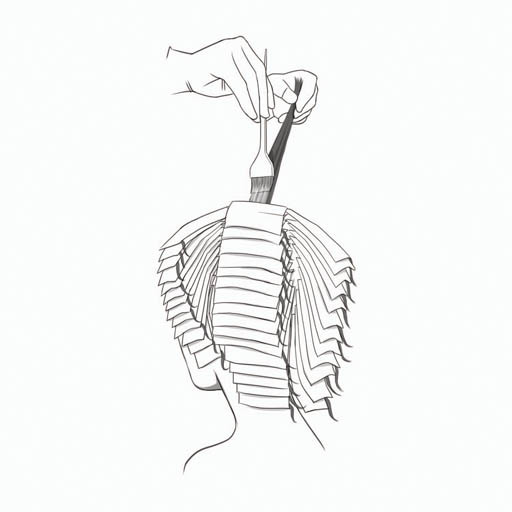 Step 3: Returning to right temporal region, pick up hair left between highlighted foils. Clip existing foils up for control. Weave section. Apply FORMULA C from start of previously lightened hair through ends. Work through each quadrant applying FORMULA C in this manner until complete. Process accordingly at room temperature. Rinse thoroughly, cleanse and towel dry.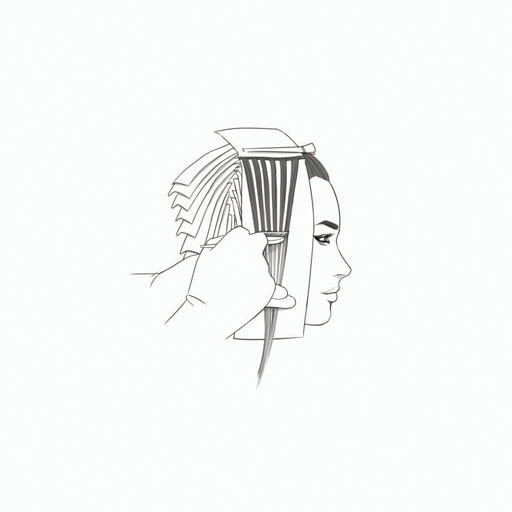 Step 4: Apply FORMULA D from scalp to ends. Process until desired tone is achieved or up to 20 minutes. Rinse, cleanse and condition using Matrix Biolage or Total Results™ shampoo and conditioner.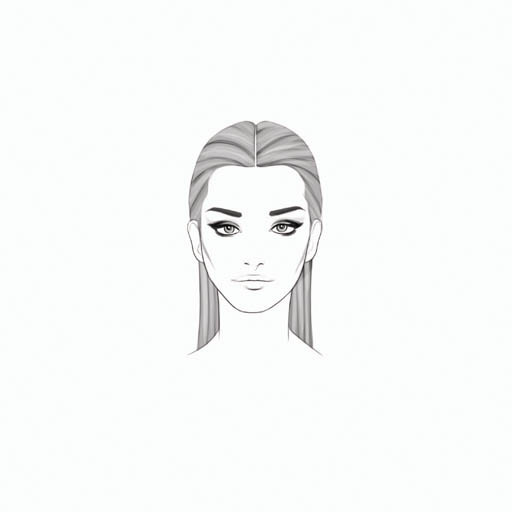 ---
For more styling and coloring tutorials and tricks be sure to stalk Estilo on Bangstyle!