Whether you decided to try out the shag, went for a blunt fringe, or are looking for a new style; center part bangs are the best accessory for winter to grow out your past decisions or make a new one. As the new "side-swept,"center part bangs allow you to try on the fringe look without making a full commitment. They offer softness to any style, can dress up a pony, and work wonders with a topknot.
Celebrity Style
Felicity Jones, Chloë Grace Moretz and Stacy Martin are just a few of the starlets growing out their fringe just enough to rock the hot new version of the always controversial fringe. Our celebrity crushes are looking towards relaxed cuts, like the shag, with longer bangs as a versatile and fashion forward option without the commitment of a full heavy forward bang. Center-Part Fringe offers a softness to any style, they can dress up a pony and work wonders with a topknot whether you are strutting down the red carpet or in line at the grocery store
From the Pros
Longer fringe is trending for 2017. We love asymmetrical fringe. Start at the corner of the eyes, over direct forward, starting cutting at the chin. Asymmetrical Fringe works well with most face shapes and adds interest to the face. It's a very sexy look with the slightest Peek-A-Book look over one eye. -Donald Scott
Get the Look
Professional stylist Sarah Adams recommends you express to your stylist that you want a length that suits your face without being overly high maintenance. Center part bangs are naturally shorter in the center and longer as they progress to the sides. If this is your first time getting bangs, ask your stylist to start out on the longer side and make your way shorter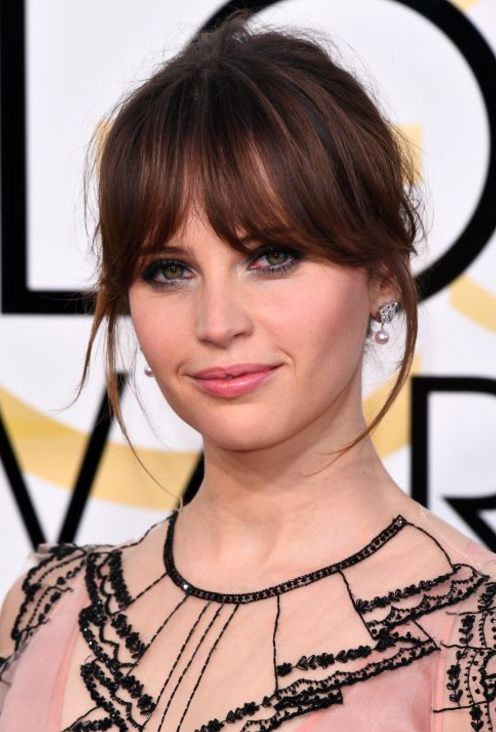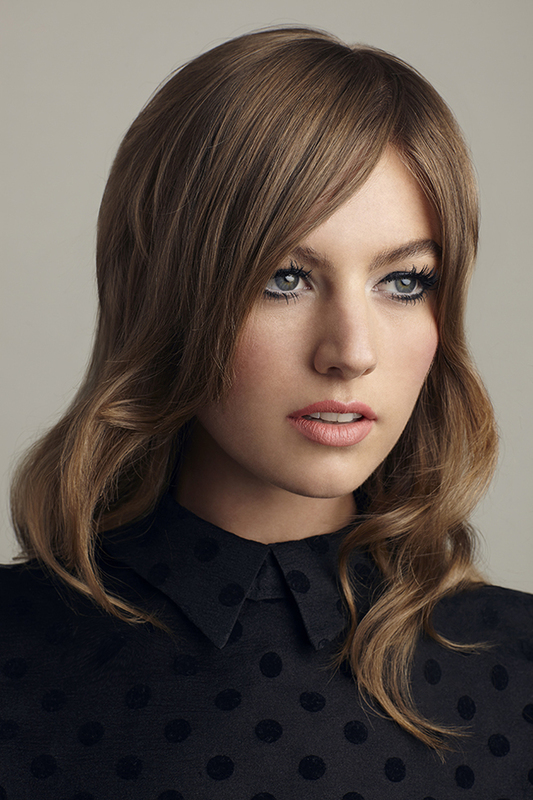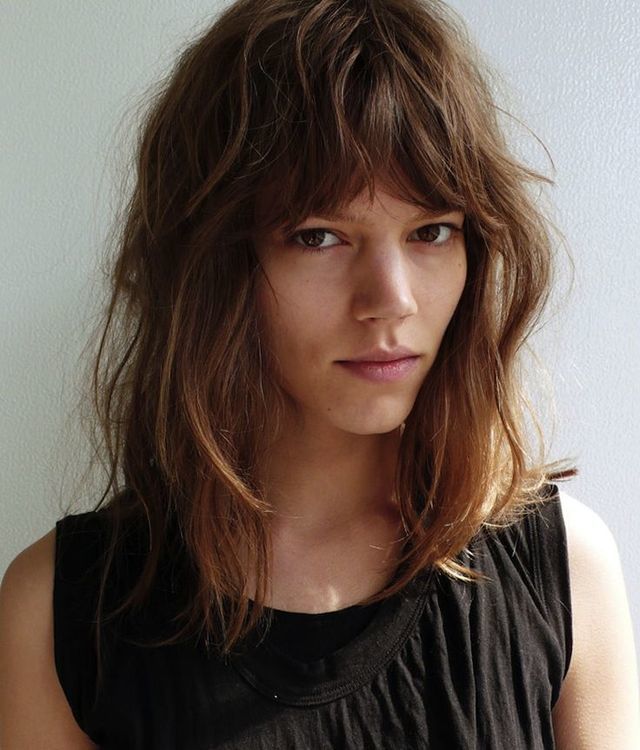 ---
To see the latest trends from the hottest celebs and stylists, check out the Trend Report!