Hairstylist: Giannandrea, International Creative Director for Macadamia Professional
Inspiration: Angelic Beach Waves
Start with wet hair and apply Macadamia Professional Foaming Volumizer ($25) to crown only. Apply Macadamia Professional Blow Dry Lotion ($24) through the entire length of the hair. Blow dry large sections with a large round brush to increase volume all over, especially on the top layers. Part hair down the middle. Starting slightly below the crown, wrap small sections around a ¾-inch curling iron.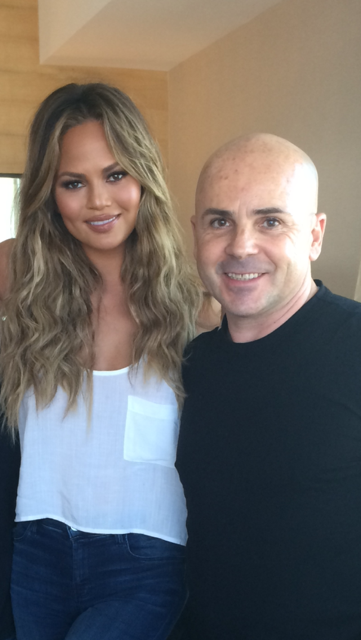 Use a flat iron to gently flatten the waves, making sure to keep the waves and not to remove the roundness. Flatten the ends for an edgy finish. Spray each section with Macadamia Control Working Spray ($23) to hold and set the waves.
Using your hands, run Macadamia Professional Nourishing Moisture Oil Spray ($31.95) throughout the length to increase shine and supple texture.