Fashion Week around the world looks wildly different this year as many designers opted for digital catwalks. This change also led the way for many creators to do what they do best and invent a new way forward. Pivoting in style, Christian Siriano debuted his Spring 2021 collection – Collection 37 – with a socially distanced soirée at his home in Connecticut. Inspired by his time spent at home and the movie Don't Tell Mom, The Babysitter's Dead, Siriano recreated a scene from the movie with a catwalk over his pool. Making a splash, a pregnant Coco Rocha made her way down the catwalk and ended up in the pool, which is easily becoming one of the most talked-about moments of the week.
His designs were inspired by some of his favorite childhood movies as well as his surroundings while in quarantine – rich colors and textures from his garden. Guests sat spaced out throughout his garden as playful silhouettes full of exaggerated puff sleeves and prints accompanied by matching masks and shoes provided by Sarah Jessica Parker weaved their way through the outdoor runway.
"Even at home, things can inspire us, and I hope this collection shows that fashion remains powerful despite the circumstances, and don't forget, this November, VOTE." – Christian Siriano
To create the total look, Sebastian Professional International Artist Anthony Cole led the hair team in creating beautiful updos and effortless styles that capitalized on natural texture. Keep reading to learn exactly how to get the look!
Get The Look:
Step 1: Divide front section of hair 2 inches into the hairline, brush forward and away.
Step 2: Mix Sebastian Professional Craft Clay and Sebastian Professional Dark Oil together in hands to emulsify. Distribute throughout remaining back section of hair.
Step 3: Pull this section back into low ponytail at the bottom of head, slightly off centred. Secure low pony with an elastic band.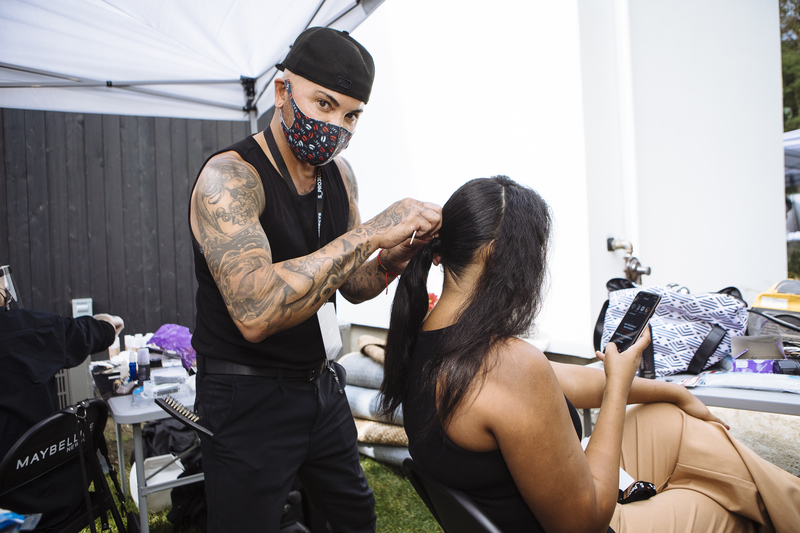 Step 4: Spray Sebastian Professional Shaper Zero Gravity hairspray onto a bristle brush, brush through the loose front section of hair you originally separated. Pull section straight back to meet rest of hair in the low ponytail. Fasten two sections together into one ponytail using an elastic band.
Step 5: Emulsify Sebastian Professional Craft Clay and Sebastian Professional Dark Oil in hands and apply throughout combined ponytail.
Step 6: Twist your ponytail once upwards, curving against the back of your head. Fasten twist with a hairpin. Hair will bend naturally into a bun shape.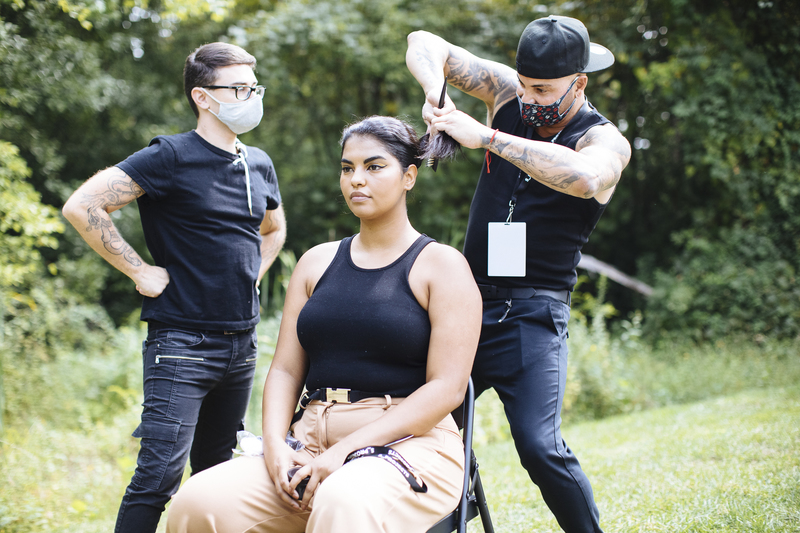 Step 7: Continue to twist remaining ponytail following the same direction, in an S motion, staying close to the back of your head. Pin twist down periodically with hairpins, creating an abstract bun.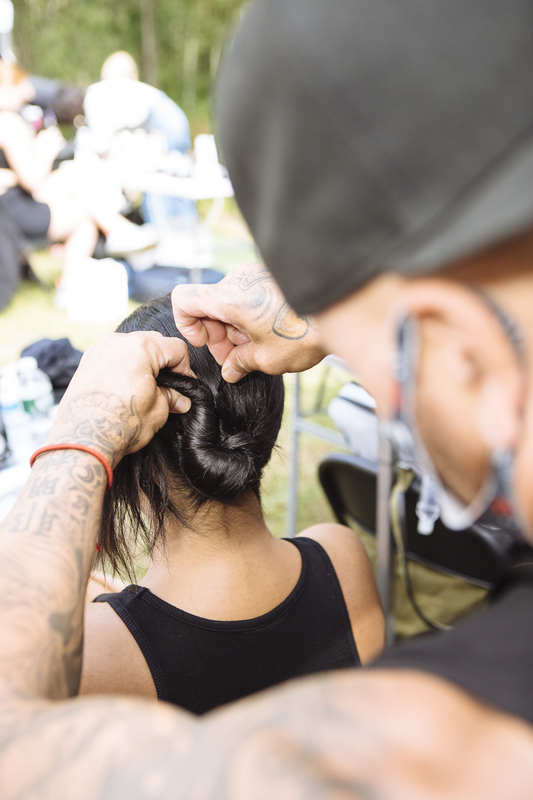 Step 8: Finish with Sebastian Professional Shaper Fierce hairspray for stronghold.
*For textured hair, add Sebastian Professional Microweb Fiber to Craft Clay and Dark Oil combination for added grip.