Redken Artist, Matthew Tyldesley never ceases to amaze us with his eye for fashion and amazing styling skills, his work proves that his finger is on the pulse of the latest trends at all times. In this beautiful tutorial, Matthew and his team - Isidro Valencia, Raina Trimble, Alexis Gibson, and Jessica Budnick - worked together to capture an electrifying vision. As we see vibrant colors transition from all over to perfectly placed pops, we see a new trend in color forming.
---
Hair, makeup, fashion and photography collide when Louisville, Kentucky artists meet to create electrifying editorials. An evening shoot at Photographer Jessica Budnick's studio brought some of the cities creatives together to design this vibrant editorial. Bright colors, accent hairpieces, and bold lip color are perfect trends for Summer 2016 and well into Fall 2016. See how hair, makeup and fashion come to life and inspire in this editorial shoot!
"I was excited to work with Photographer, Jessica Budnick, for the first time. Our schedules are very busy so it was great to finally collaborate on this piece. In addition, this was my first time working with model, Alexis. I have great rapport with Isidro and Raina so it's always a blast being on set with them. For this collection I wanted to create shorter styles and strong fringes. I utilized accent colors such as blue, lime, tangerine, and coral by precoloring several different wefts in various patterns to create the pops of color I added to the cuts I created on Alexis. I love the simplicity of each look and the vibrancy of color. Along with Isidro's eye for makeup and Raina's styling we transformed our muse into various fashionable looks." –Matthew Tyldesley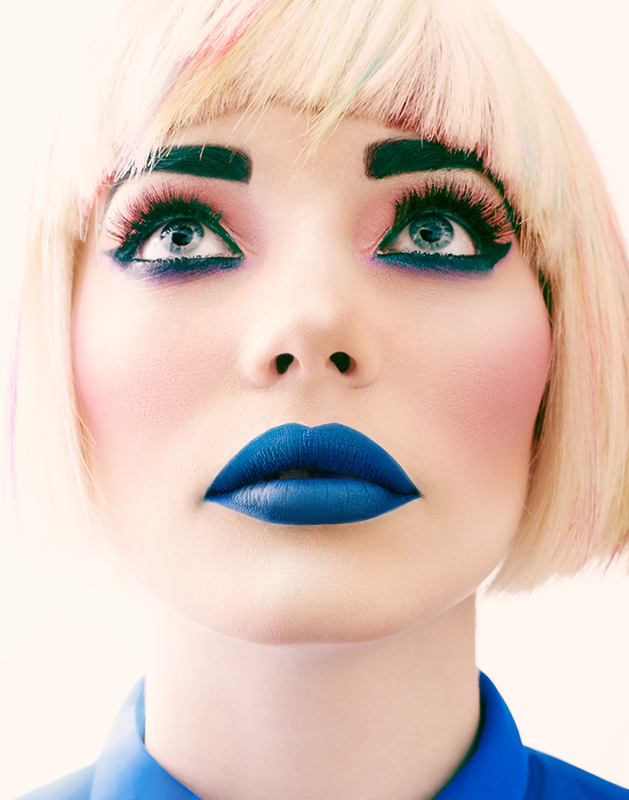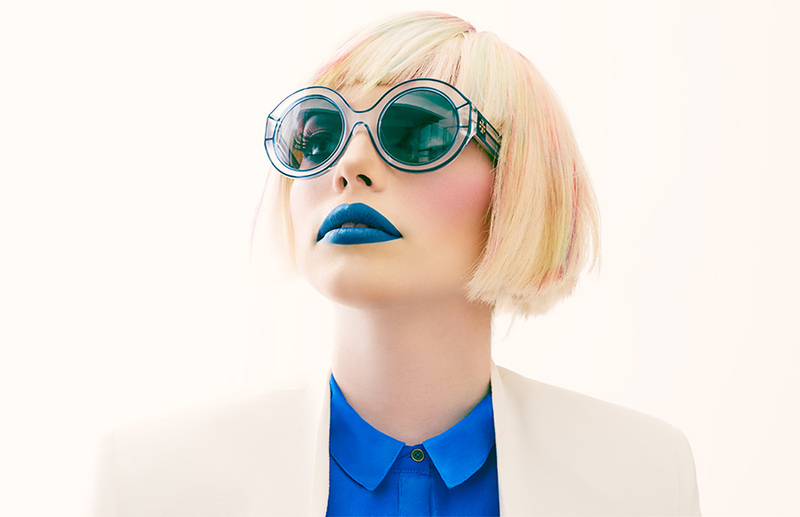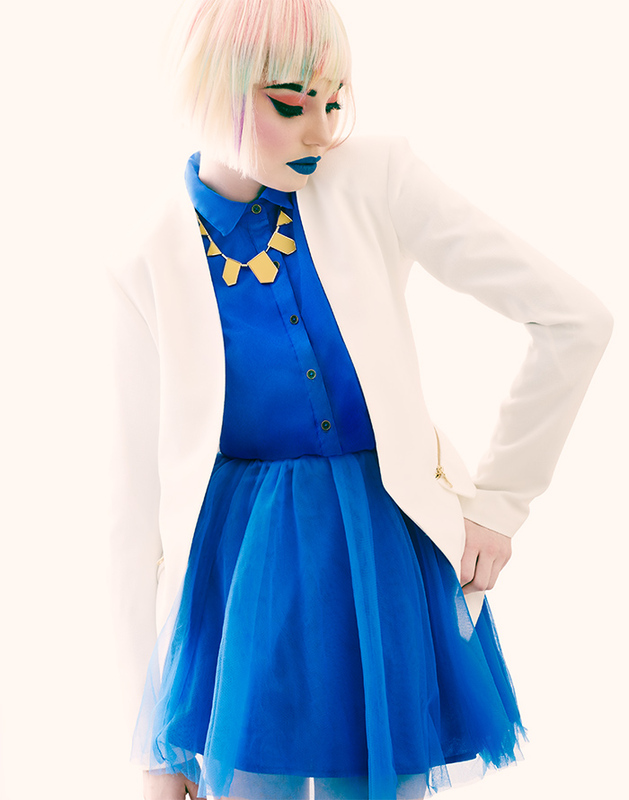 "I created a fun & colorful look! I'm originally from Mexico, I found my desire and inspiration for bright colors and art during my childhood in the Mexican culture. My fascination came through the diversity and splash of colors while living there. Makeup is all about imagination." - Isidro Valencia
"As a stylist, I'm all about exploring new territory. For the wardrobe, I wanted to stray away from my tendency to pull completely black and neutral styles. I chose colors that contrasted and paired them with unique shapes to create a fun and bubbly image for our model." - Raina Trimble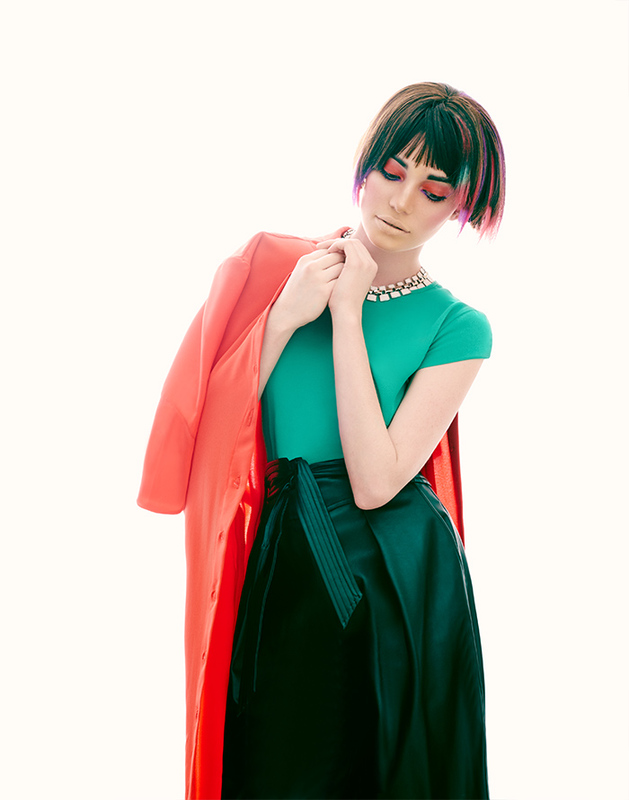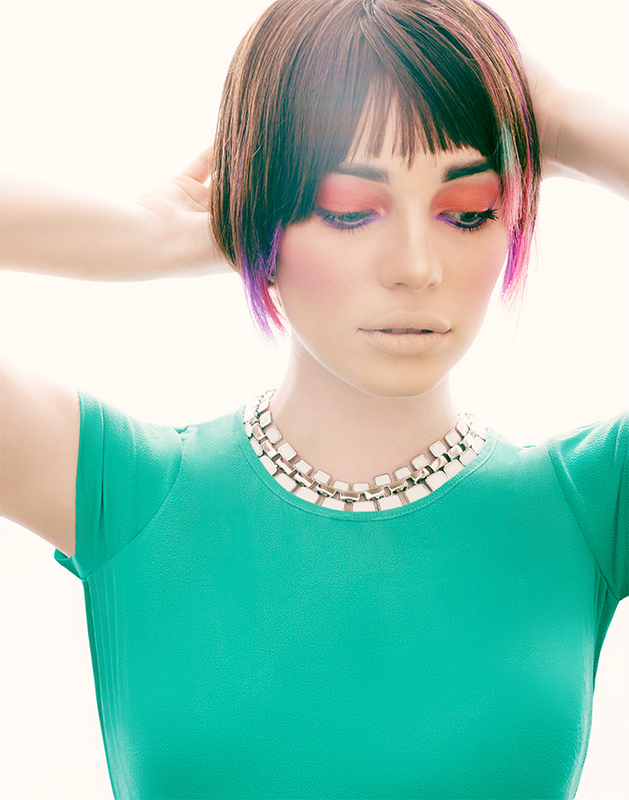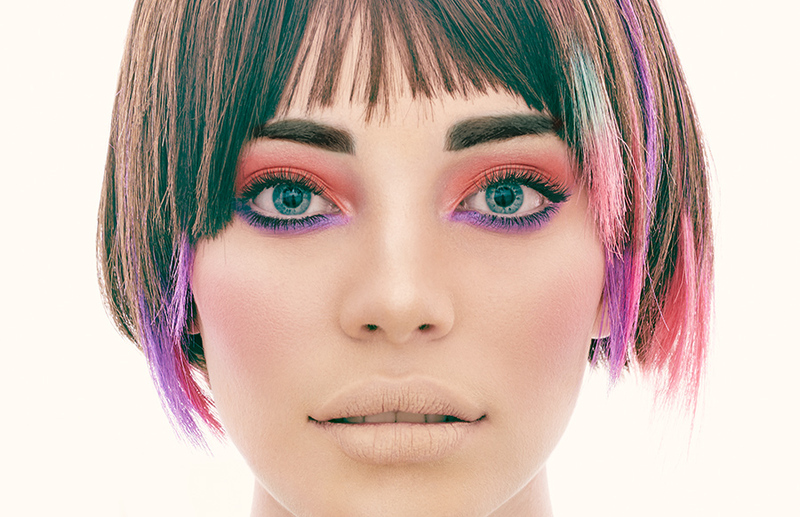 "With the new season approaching, I had the desire to hit refresh and change things up a bit. I approached this series as an opportunity to explore myself creatively and experiment with new techniques. I believe what my team and I produced is summer epitomized; borrowing from the colors of the sun, sky and flowers in different bold combinations to create one-of-a-kind looks. I used a fresh, crisp light to elevate the vibrant hues, embodying the quintessential summer look for 2016." – Jessica Budnick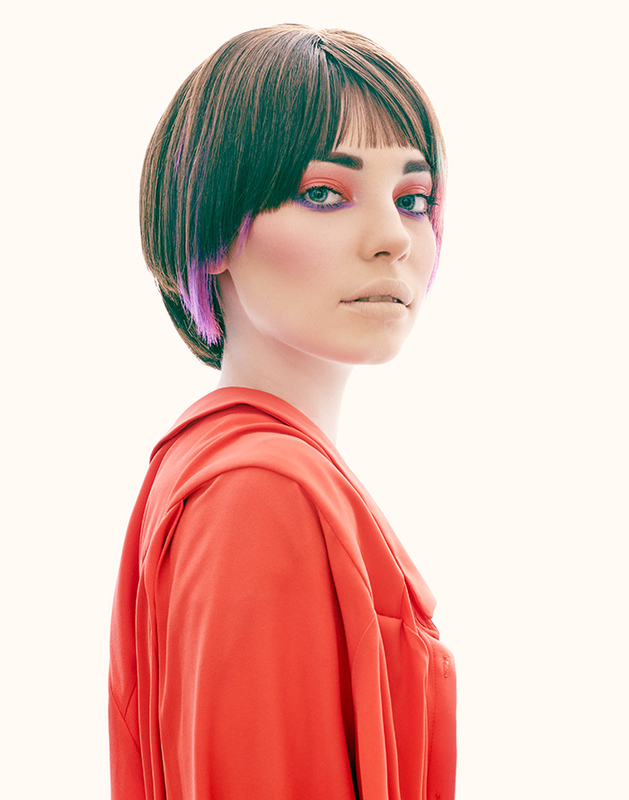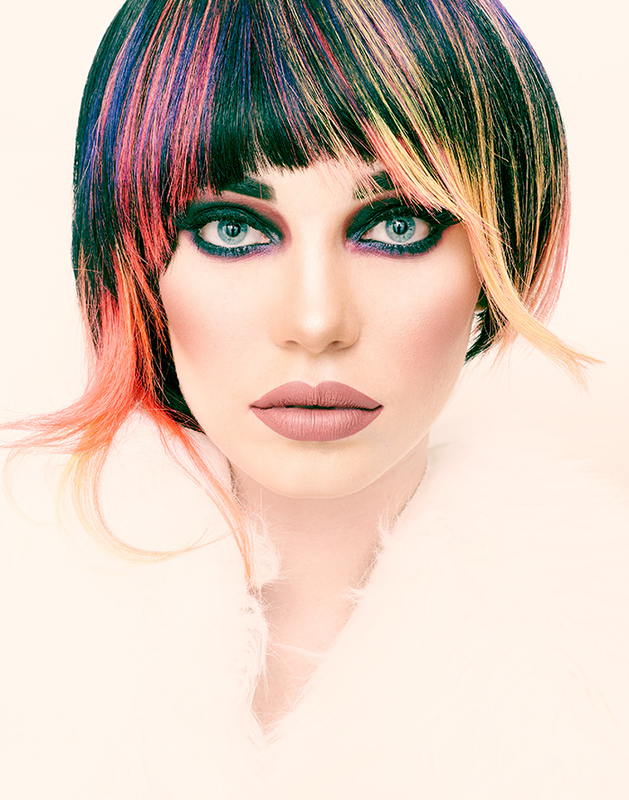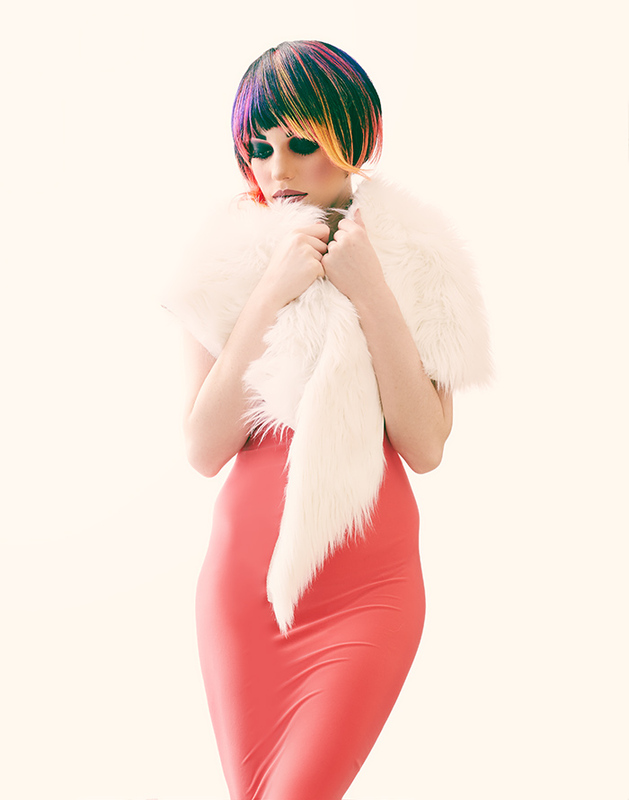 "I looked like an entirely different person with each look, which was the most surprising factor. I was initially excited for the brightly colored theme because I have done many pink/neutral themes, but having a different character and tone with each look was a whole new experience - which I loved." – Alexis Gibson

Be sure to stalk Matthew Tyldesley on Bangstyle to see even more of his amazing hair art!
---
Credits
Hair | Matthew Tyldesley | www.matthewtyldesley.com | @hairbymatt
Make up | Isidro Valencia | http://bit.ly/1UrqGCx | @valencia0612
Styling | Raina Trimble | www.rainatrimble.com | @rainatrimble
Model | Alexis Gibson | http://bit.ly/1O9q6gp | @alexisngibson
Photography | Jessica Budnick | www.jessicabudnick.com | @jessicabudnickphoto
Assistant Photography | Tim Budnick | www.timothybudnick.com | @teebudnick