Audrey Adrine is a Semi-Finalist for the 2015 Contessa Awards, she gives us insight into her collection; the inspirations behind it and the tools she uses to better her career, be prepared to be inspired!
Congrats on being nominated for a Contessa!! How do you feel about this accomplisment?
Thank you very much! I feel very proud of my team and happy!
Is this your first Contessa nomination?
No actually, I get to semi finals every year and few times I have even been a finalist.
What do these awards mean to you?
Actual awards night is a lot of fun, that I look forward to them every year like it's Christmas. Making it to the final cut for me means that there are hairdressers out there who like what I do.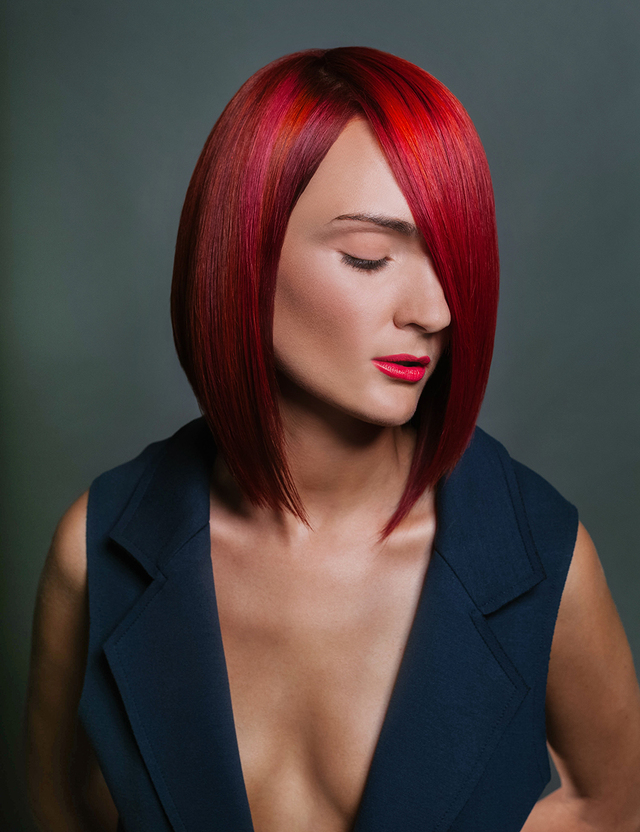 Do you have any advice for artists thinking about entering the Contessas next year?
My only advice is stop thinking about it and just start planning and do it.
How did you dream up your collection for this year's Contessas?
Every year I know that I am going to do my photoshoot, so I start looking for inspiration in January. Ideas come from different places. This time i had idea of bold and bright shiny colours after visiting the Royal Ontario Museum; I saw collection of very colourful stones and was mesmerized with their bold and bright colours and the way they shine under the light.
How do the Contessas impact your styling career?
Every photoshoot teaches me more new things. After many photoshoots I have finally become interested in cutting and started learning more about this. Before I was mostly a colorist, and now I do both!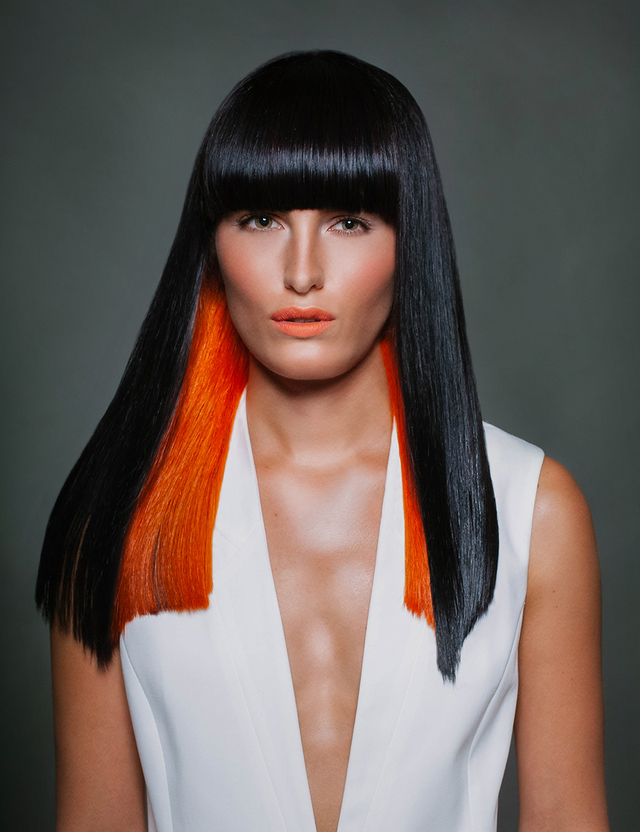 What was your favorite aspect of this shoot?
Seeing how my team worked together well and feeling that everyone is having fun!
What was your biggest challenge in bringing this collection to life?
Trying to stick to my idea of bold colours. For a creative person it is really hard to do something very simple.
What tools do you use to promote you art?
Usually all of the hairdressing websites as well as my personal social media pages.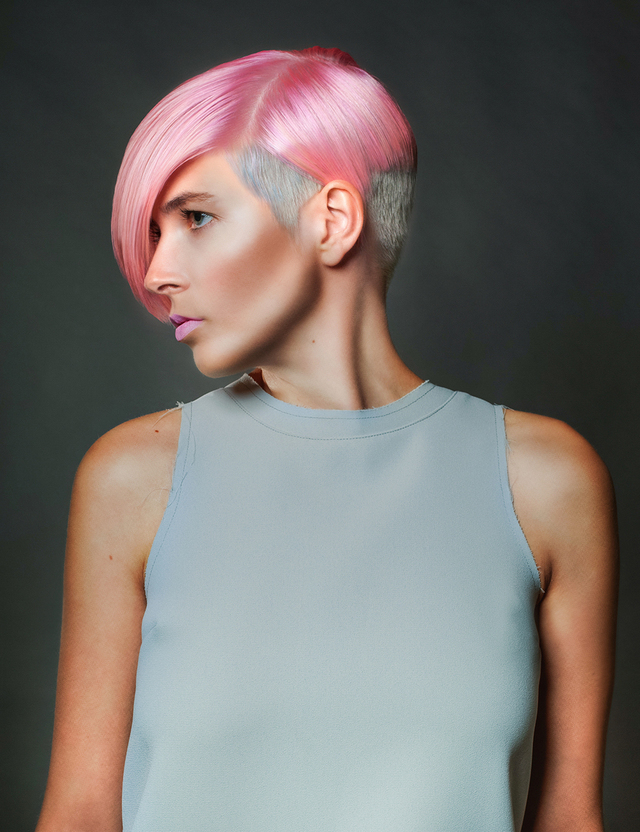 How did you develop your style as an artist?
I think iIam still in search of my style. It is never ending process of self development.
Are there any tips you want to share with younger stylists about how to brand themselves?
Don't try too much and don't push too hard in terms of branding. Do what you love and do everything with love. You will find what you enjoy most and your clients will find you!

If you were stranded on an island what item couldn't not live without?
Books. I need my books and candles to read!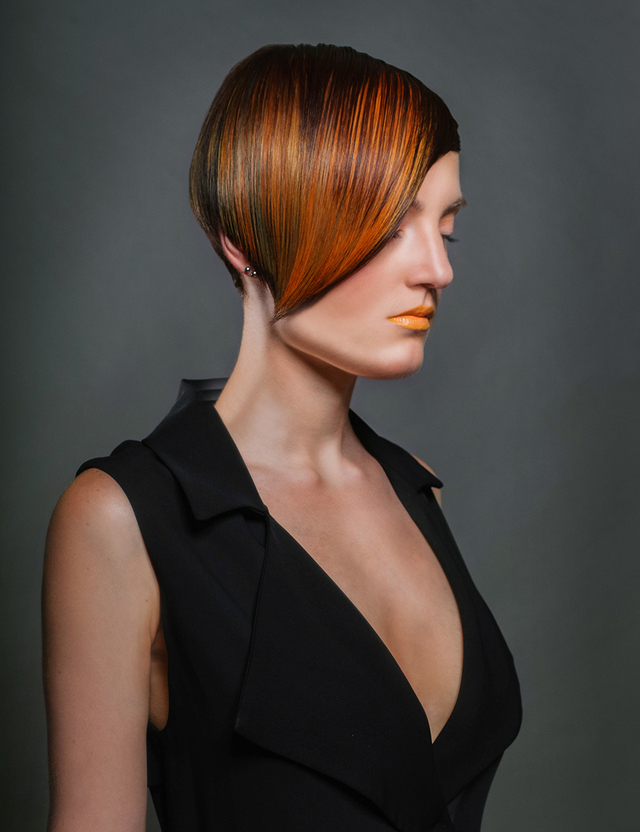 If you could have a super power what would it be and why?
I would love to to have power of feeling peoples emotions so I could help them. Sometimes clients can be quirky or upset and no one will know why. I would like to feel that so I could help them better.

What hair trend are you loving for fall?
I love all soft reds and all of the strawberry blondes I am seeing lately. And I like how more clients are going back to more classic highlights from ombres.

With this competition: What was the biggest challenge/learning curve for you?
The biggest challenge is to learn how to calm your nerves. Because at the end of the day, winner or not, it takes a lot to organize those photoshoots; bringing people together and bringing your ideas and inspirations to reality. It is also really hard to put your work out there, and to be judged. So, the biggest thing I learned is not to get upset. My work is my art, it is expression of my ideas and I dont have to try harder every year - I just have to be myself and enjoy every moment of the process of making collection.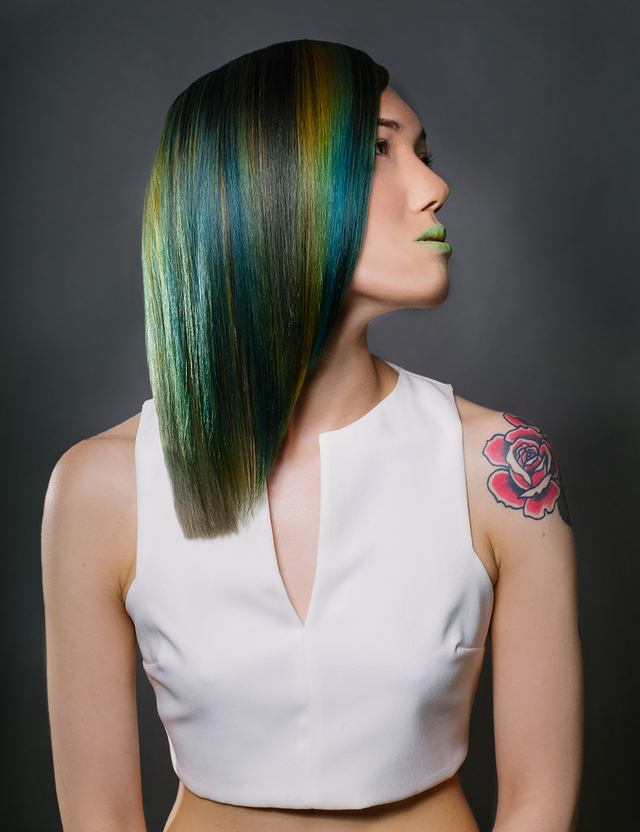 Be sure to stalk Audrey Adrine on Bangstyle to see all of her latest and greatest inpsirations!