Curls are the new cool. Finally textured hair and ringlets are taking the spotlight and becoming the media darling. Bangstyle Artist Jodi Austen, AKA "Peachy Stylist", takes us through her Step-by-Step for perfect ringlet curls…and look like you were born with them!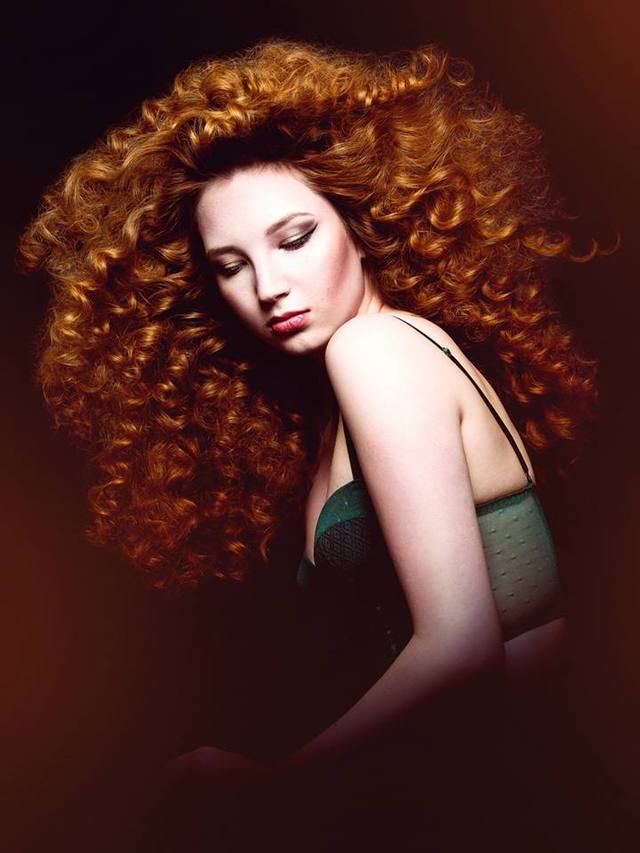 Step 1: Its all about the Prep for these curls
Starting with clean damp hair, spritz through Bb Prep. This will nourish the hair and give us a healthy base with even porosity to work from. Then we want to layer up products for hold, so spray Bb Thickening Hairspray throughout the hair focusing on the roots but also spritzing through the rest of the hair, and straight on top apply Bb Thickening Full Form Mousse focusing on mids and ends. Take a paddle brush and dry these products into the hair.
Step 2: Tong It. Pin It
Get out and dial up the heat to fullest on the smallest tong you own - I used my Babyliss Pro Ceramic 13mm. Starting at the nape of the neck, take small sections, spray with Bb Spray De Mode and tong and pin up each curl as you go. Its is paramount to take the time to curl each small section well and pin them to cool down as this will give the hair the chance to set into the perfect curl. Once the whole head is complete, spritz around the whole head with more hairspray.
Step 3. Hood Dryer
Now the whole head is complete, I like to reheat the head and let it cool down for a second time, so taking a hood dryer (I like to use my portable one), apply heat for 10 minutes and then leave to cool for 30mins to an hour. This is when my model would go into makeup or if its for yourself, you are free to paint your nails, or get some small jobs around the house done.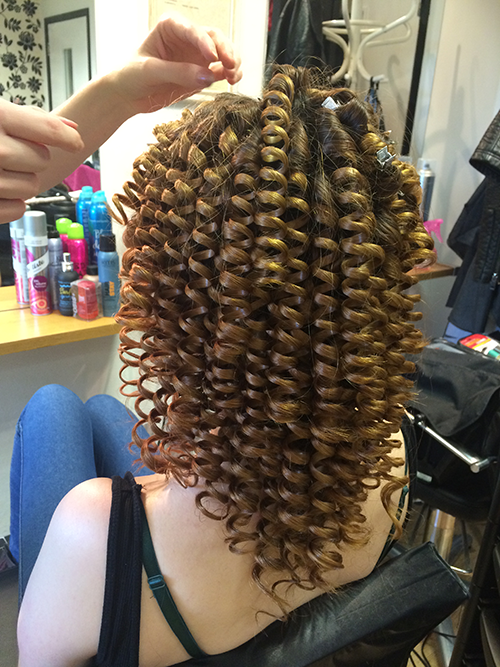 Step 4. Ringlets
The hair is completely set into shape so now we can take out the pins. Gently remove them and a you unpin each piece take Bb Invisible Oil and gently run it through each ringlet.
Step 5. Puff Curl
To create the Puffy Curls gently pull apart each ringlet and ruffle through the roots of the hair to remove sectioning marks. Using Bb Spray De Mode again gently lift the curly hair up and spray as you gently release the hair down. Place as desired.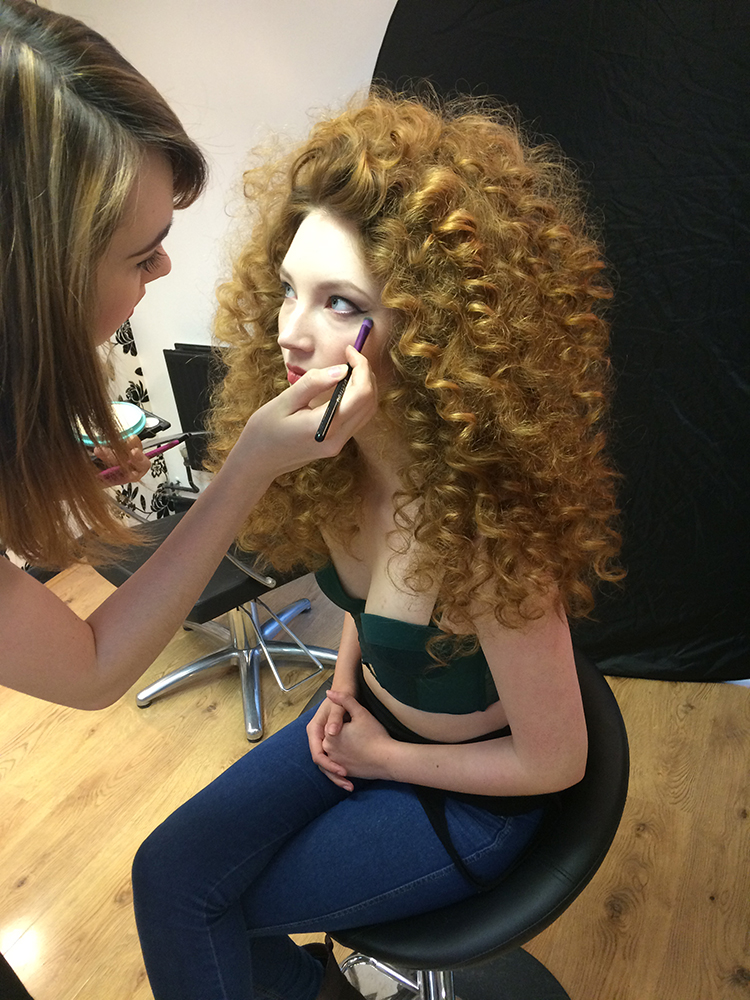 Step 6. Volumous Curls
For these massive curls its time to get upside down to shake the roots of the hair and gently pulling at each curl. Use Bb Pret a Powder to start holding volume at the roots and using your hands tease the hair until its your desired shape. Bb Dryspun Finish is fantastic for holding this desired airy texture so as your pulling and shaping the hair generously spray this product through. On set I like to use a hairdryer to push air into the hair really bring it all to life.
sure to Stalk Peachy Stylist to keep up on all her latest hair art!