Ever wonder how to properly groom your male clients who have hair with curl and length? Let's first start off the conversation by addressing that with men it's very effective to produce a look that is lean and square as opposed to round, adding in the fact that's curls can be unruly and inconsistent and most might be left asking what is the best way to handle this? Follow along below to find out…
---
I began by lightly trimming my models ends and retaining his length I incorporated Ouidad's carving technique, which allows curls to become organized and sit within them self as opposed to being unruly and flyaway. This allows men with curls to easily achieve manageable results that look effortless, which is key when it comes to men's grooming.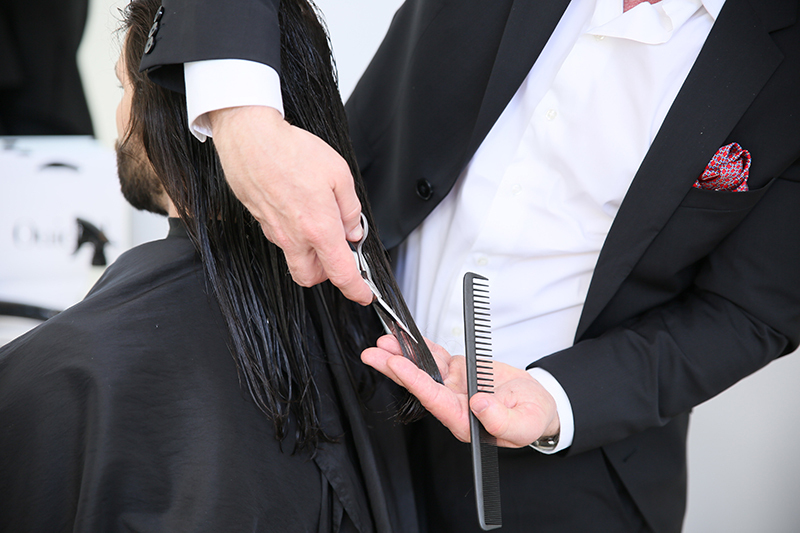 Next, I rendered sliding gradation, which rids corners and eliminates shelving in curly hairy. This technique produces consistent movement throughout a head of curls and helps to prevent the dreaded triangle shape that occurs in curly hair. By incorporating these two unique techniques we have addressed a few of the needs and challenges of cutting curly hair.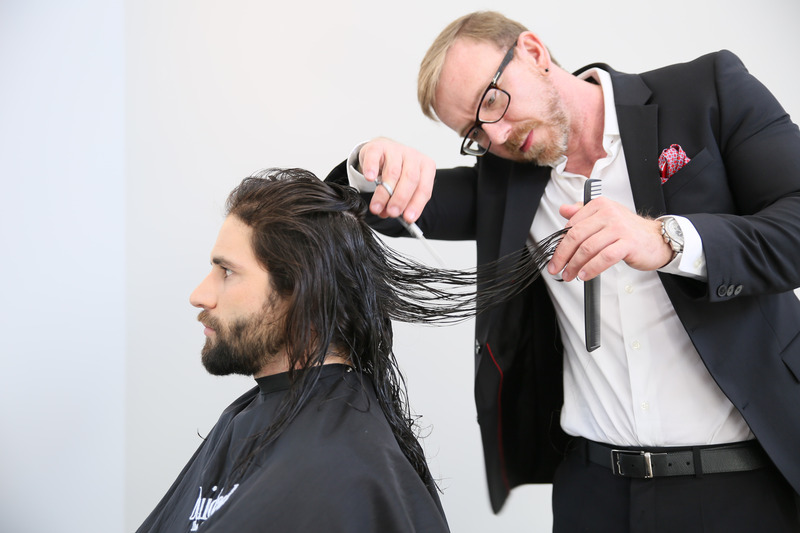 After the shaping, our focus is now on properly hydrating and nourishing curls so that they not only appear and behave like healthy hair, they actually become healthy and respond in a manner that is more desirable.
Priming the model's hair with Ouidad's Moisture Locke from his ends up to about two inches away from his scalp, allowed me to seal in moisture with lightweight hold.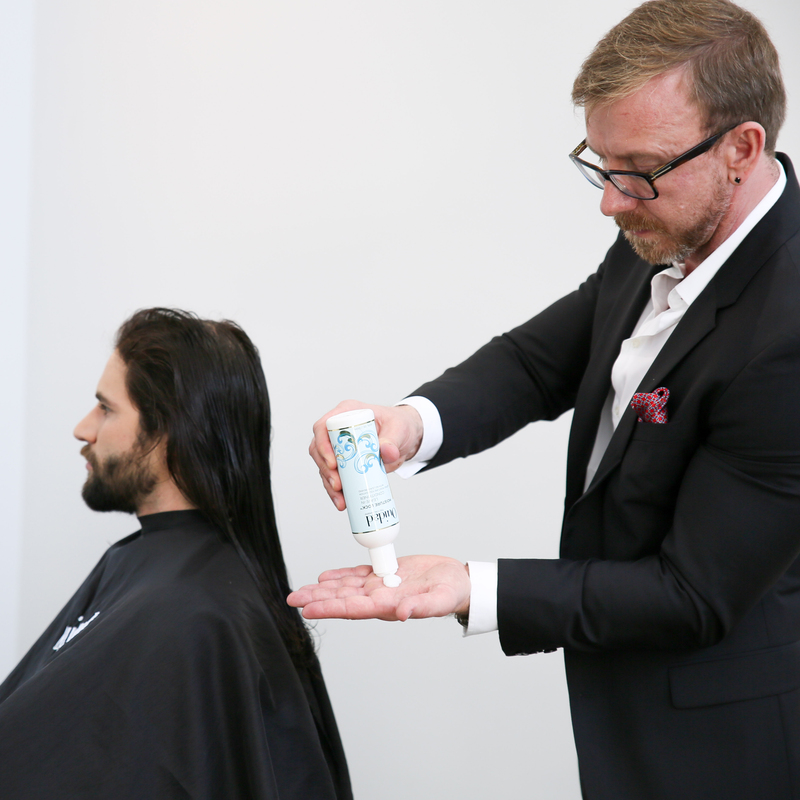 To style, we then applied a generous amount of Ouidad's Sea Spray from the scalp to the ends. This is perfect for male clients because of its soft finish.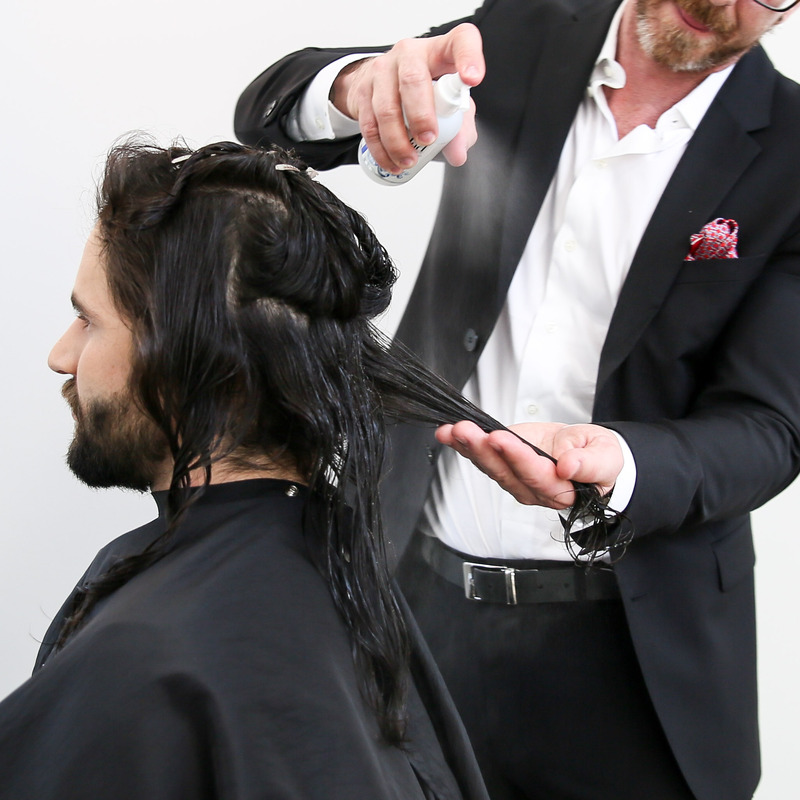 Section the head into 5 sections; apply the product liberally from the scalp to the ends one section at a time. Using your fingers like a comb rake the hair, and when you reach the ends give them a gentle shake, and the curls will appear. The carving technique we used when cutting his hair previously renders this effective.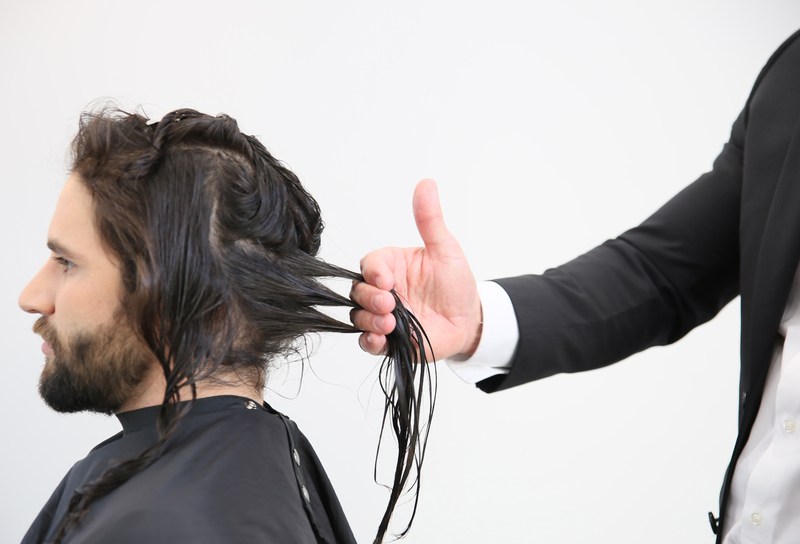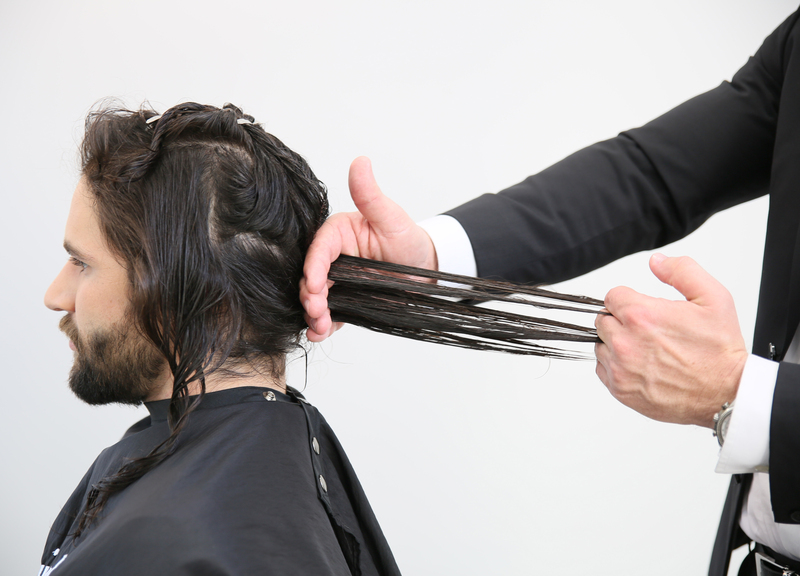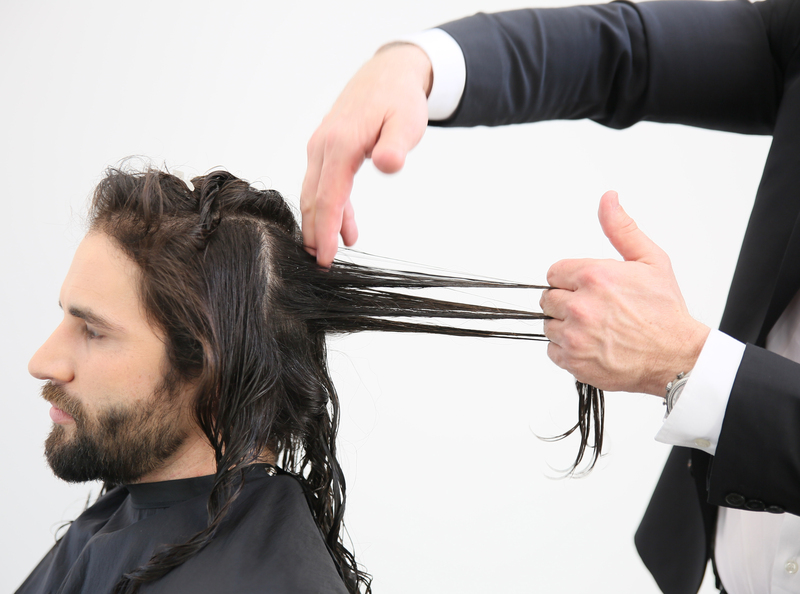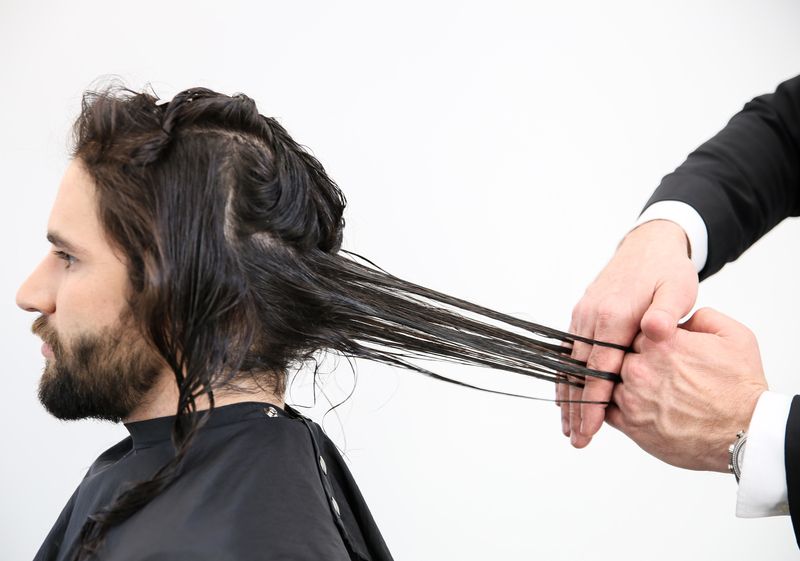 Next gently gather the section in the palm of your hand and move it up to the scalp for some curl encouragement. If the goal is elongated curls then gently pull the ends.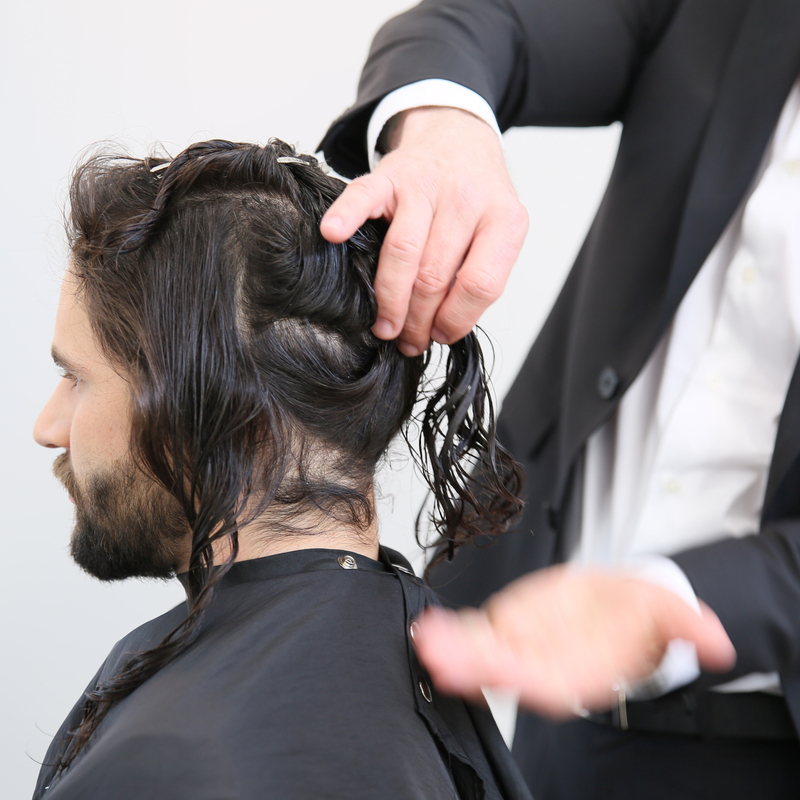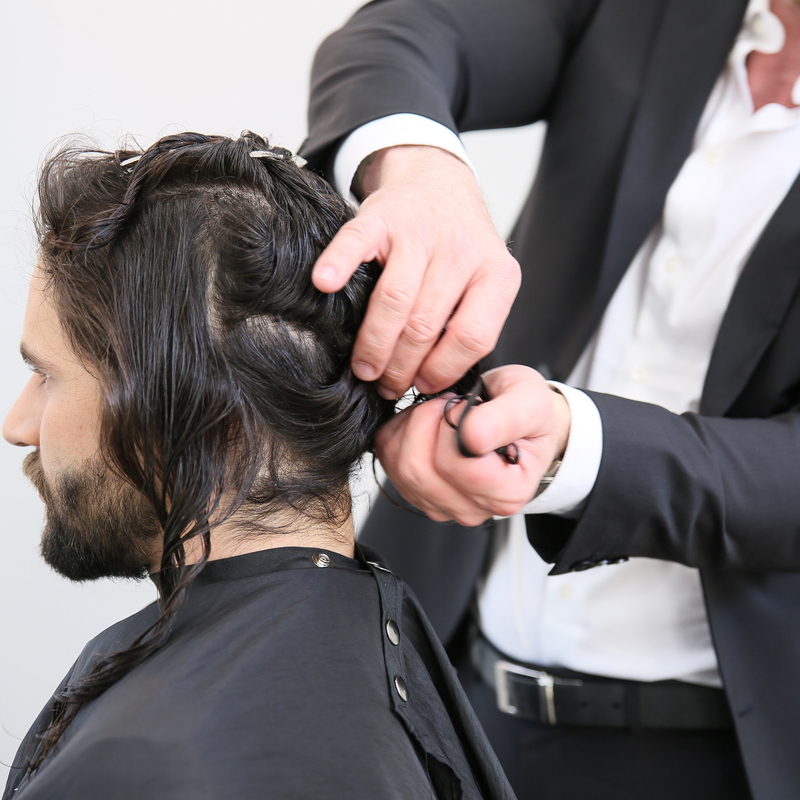 You can either air dry, which most guys prefer, or if need be gently diffuse the hair on a low speed. Once the hair is completely dry you can use Ouidad's Shine Glaze to smooth and diffuse the look even more, adding shine all while controlling the frizz.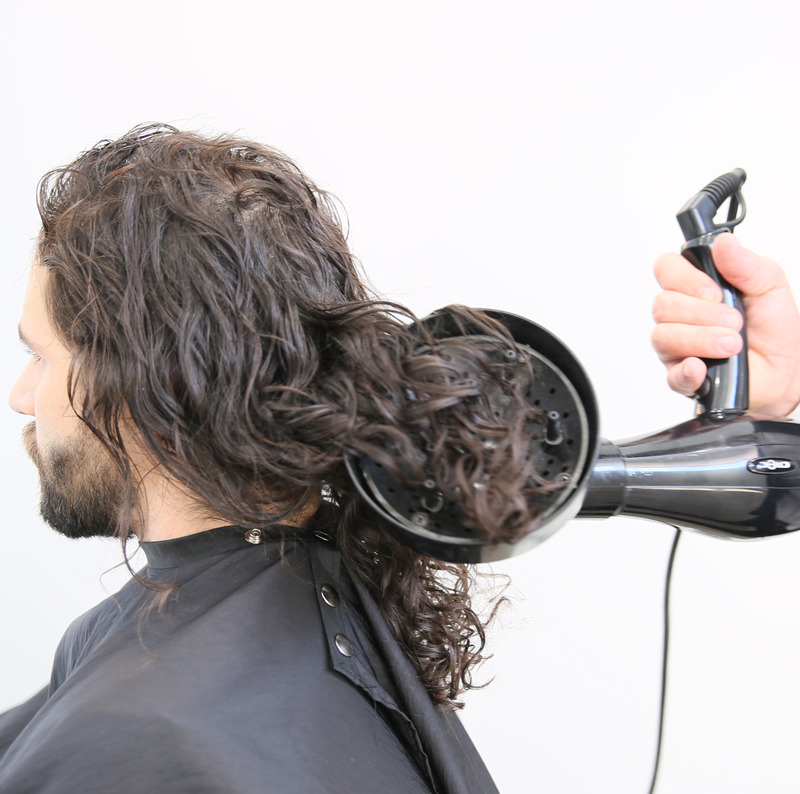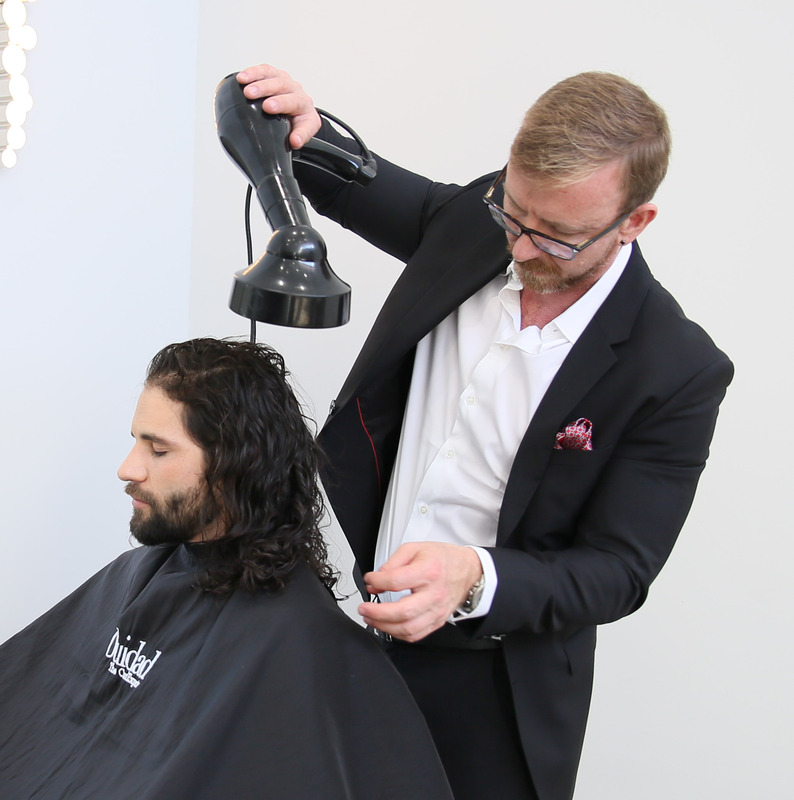 For day 2,3, and even 4, guys can wake up and rehydrate their curls with the Sea Spray and go. No need to shampoo and start over. This will help to refresh curls that are out of place keeping it simple and effortless, which any guy will go for.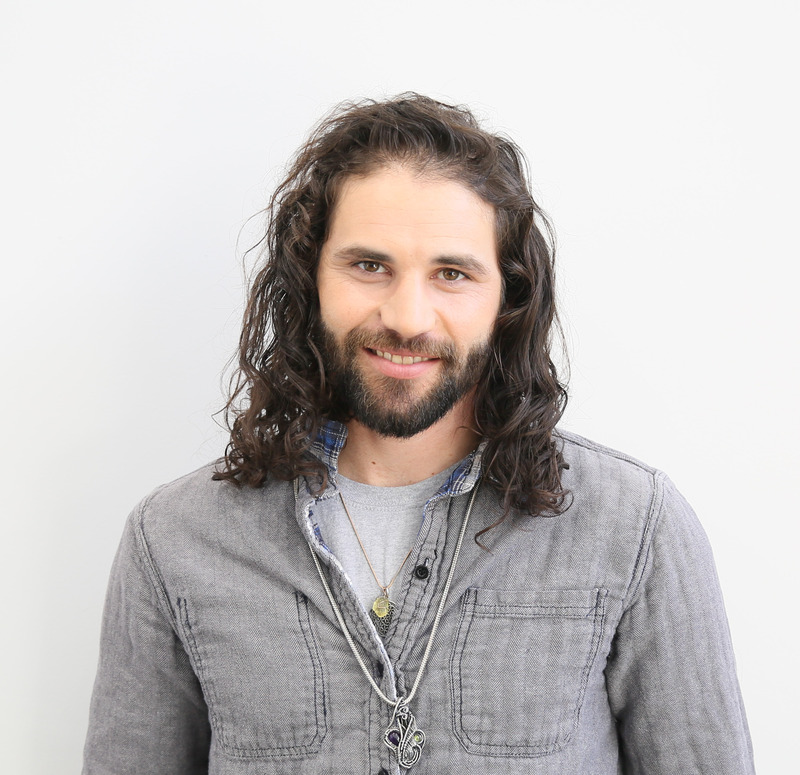 ---
Be sure to check out Ouidad and follow them on Instagram for their latest uploads and curl tips and tricks!