Valentine's Day is the perfect excuse to pull out all the stops in your beauty routine, regardless of whether it's your 1st or 40th with your sweetheart.  Add some seduction to your style with this classic glam look by Ashley Lynn Hall for Marie Claire Indonesia, shot by Dorit Thies!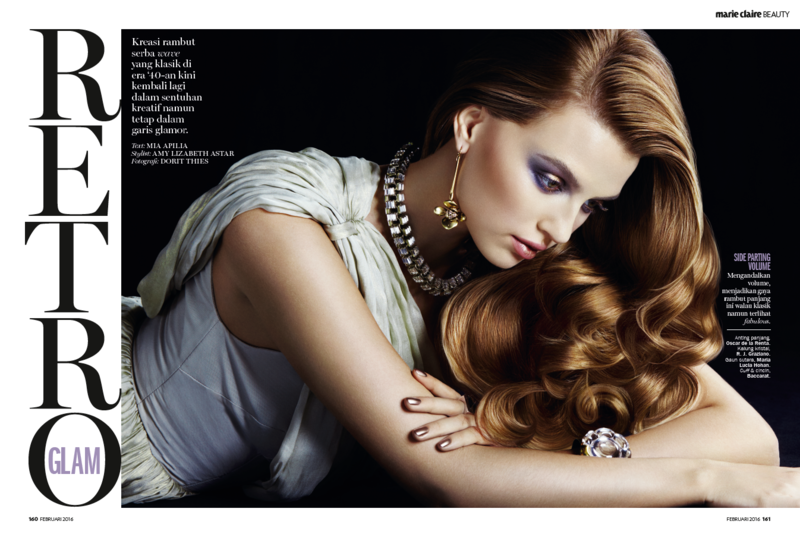 ---
CLASSIC GLAM HOW-TO: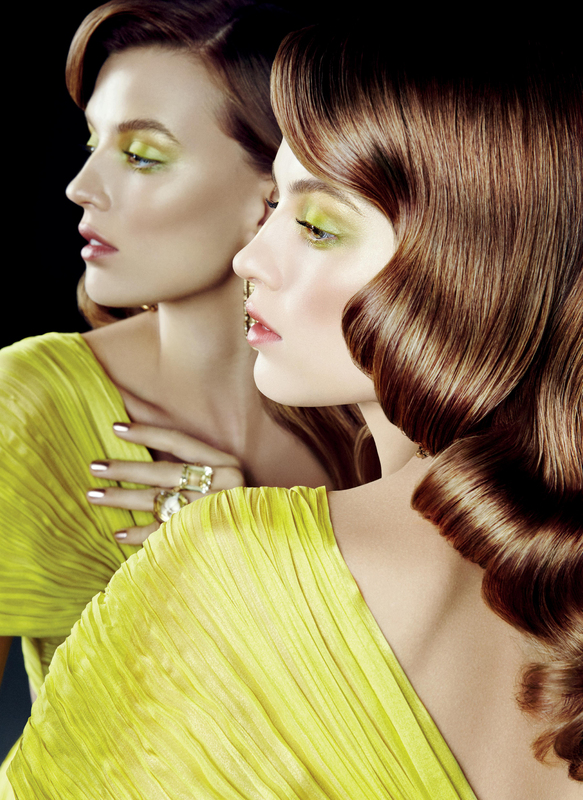 Start with damp clean hair and apply a generous amount of BODY.BUILDER from roots to ends.
Using a hair dryer, quickly dry with your hands until the hair is about 70% dry.
Section hair into 3-4 diagonal sections and use a LARGE.ROLL.BRUSH to smooth and add volume.
Lightly spray DAMAGE.MANAGER from mid shaft to ends to protect hair from the heat of the curling iron.
Beginning at the top of the head, take 1-2" sections and curl hair away from face using a 1-1.5" curling iron and set with a PIN.CLIP.  Repeat down the back of head and on the sides making sure to curl away from face.
Remove the curl pins and lightly brush through hair.
Create a side part and lightly brush to smooth.
Work the curls with your fingers to get the desired style and finish the style with SESSION.SPRAY.  
TO CREATE A SLEEKER STYLE: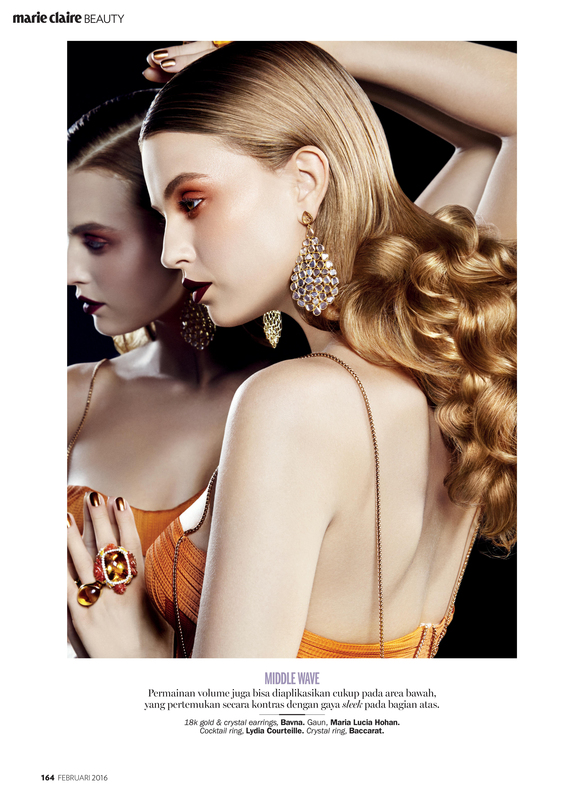 Follow steps 1-6.
Create a part from directly behind one ear to the other.
Taking small sections from one side to the other, and working your way from back to front, spray each section with SESSION.SPRAY and brush backwards. 
Lightly spray fingers with TEXTURE.MASTER and work curls with fingers to intensify and add volume.

---

 
PHOTO CREDITS
Photographer DORIT THIES
Model AMANDA MONDALE @ PHOTOGENICS
Makeup Artist MYNXII WHITE
Hair Stylist ASHLEY LYNN HALL @ ART DEPARTMENT LA using KEVIN.MURPHY
Stylist AMY LIZABETH ASTAR
Photos originally published for MARIE CLAIRE INDONESIA 
For more hairstyle tutorials and inspiration, stalk KEVIN.MURPHY and Ashley Lynn Hall on Bangstyle!