What happens when you take some of the best engineers on the planet and turn the focus toward beauty… the Dyson HAIRDRYER! Yes, you heard me right - have all of your dreams just come true too?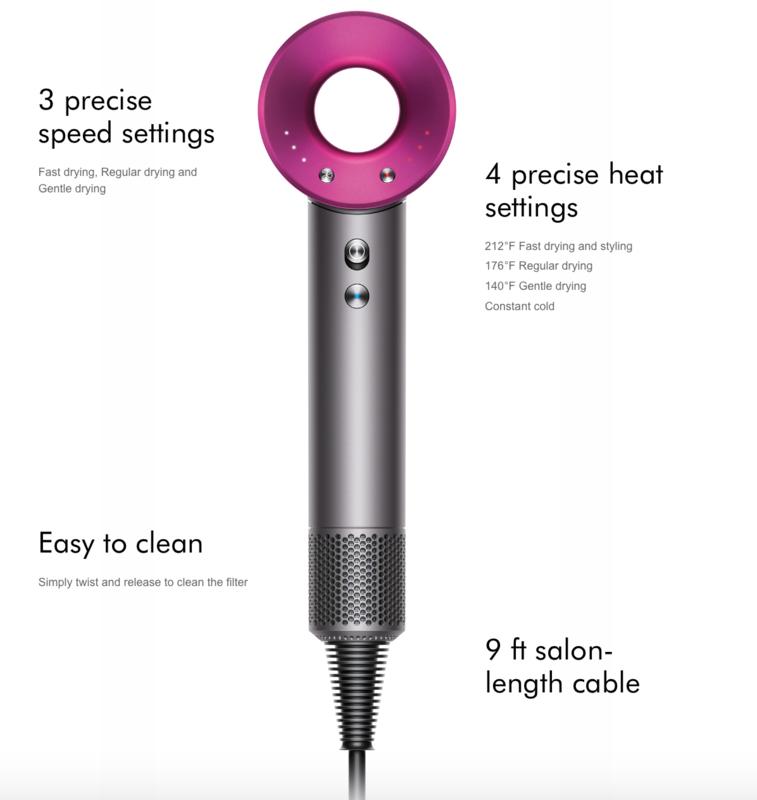 April 27,2016 Sydney - Dyson unveils their latest invention - and it has nothing to do with your floors. Sir James Dyson just revealed the Dyson Supersonic™ hair dryer. The brand is focused on providing technology solutions to consumers, and this release just changed the hair game as we know it.
They began investigating not only the engineering behind blow dryers, but the heat damage they can cause to the hair as well. Due to this, Dyson took its time and due diligence and investigated the very nature of hair. Investing £ 50Million in the development of the Dyson Supersonic™ hair dryer. Over four years they have tested the product on various hair types (to date 1010 miles of real human hair have been used in testing), mechanically simulating different drying techniques all over the world.
You may be wondering what's under the hood… The Dyson Supersonic™ is powered by the patented Dyson digital motor V9. This motor was created in house specifically for this machine and is Dyson's smallest, lightest and most advanced digital motor. Powerful yet compact they made it small enough to be positioned in the handle, engineered for balance.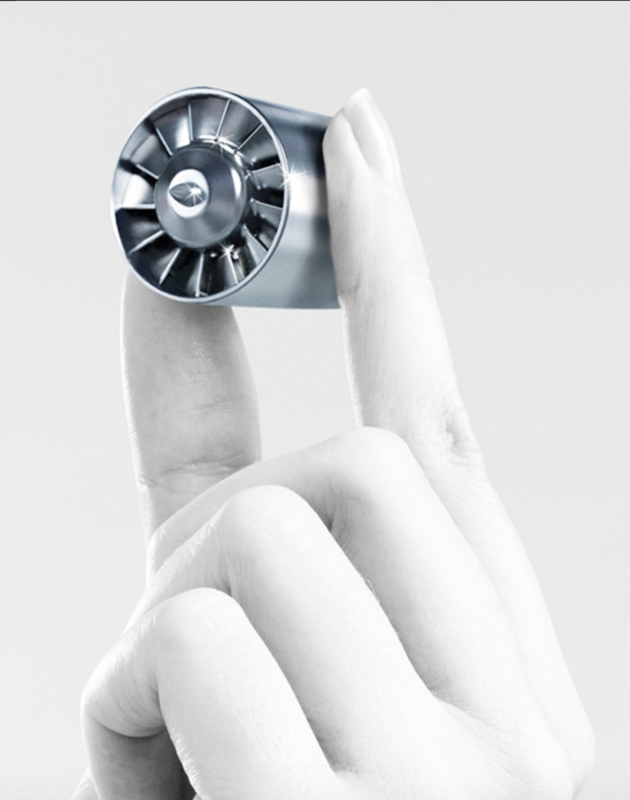 Let's Talk about the Heat…
Most hair dryers can reach extreme temperatures, and we usually praise them for doing so - however this can cause unnecessary heat damage to your hair. The Dyson Supersonic™ hair dryer exercises intelligent heat control - a glass bead thermistor measures the temperature 20 times a second and transmits this data to the microprocessor, used to intelligently control the patented double-stacked heating element.

What about power?
This machine uses Dyson's patented Air Multiplier™ technology. Which means the volume of the air drawn into the motor is amplified by three, producing a high pressure, high velocity jet of air. Dyson recognized that when it comes to air power, the airflow needs to be strong and directed - which is something traditional dryers often lack. With Dyson technology, it allows you to both dry and style your hair simultaneously.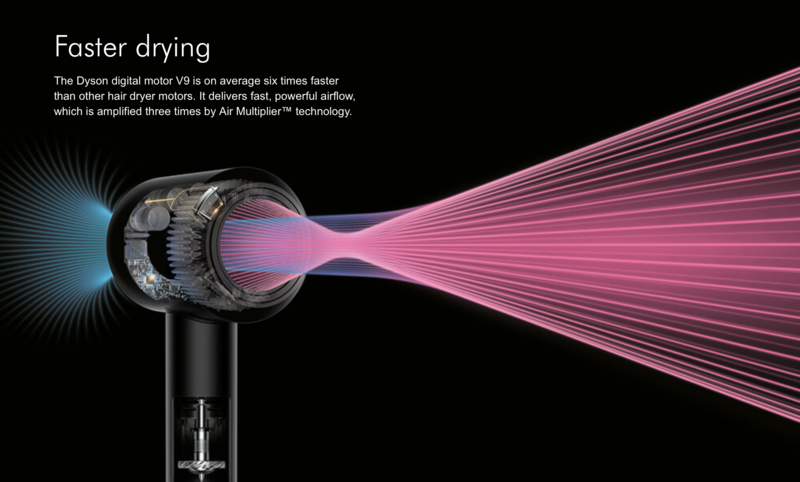 Acoustics
Hair dryers are known for being noisy, which disrupts the home and workplace and interferes with client interaction. Dyson aero-acoustic engineers optimised the reverberation, simplifying the pathway of air - reducing turbulence and swirling. They also placed the motor in the handle, surrounded by silencers to further reduce sound without compromising speed.
Settings and Attachments
With four heat settings and three airflow settings, plus a cold shot, all of your hair needs are met. They created three precisely engineered magnetic attachments to further control this airflow, allowing you to achieve a range of hair styles. The smoothing nozzle dries hair gently and the diffuser disperses hair evenly around each curl, allowing to dry and style at the same time and stimulate "air drying". No more risk of burner your fingers attachments will stay cool to the touch with their Heat Shield Technology.
For the Pro's
Dyson is also launching a Professional version of the dryer with a special attachment to match the width of your brush and increase airflow!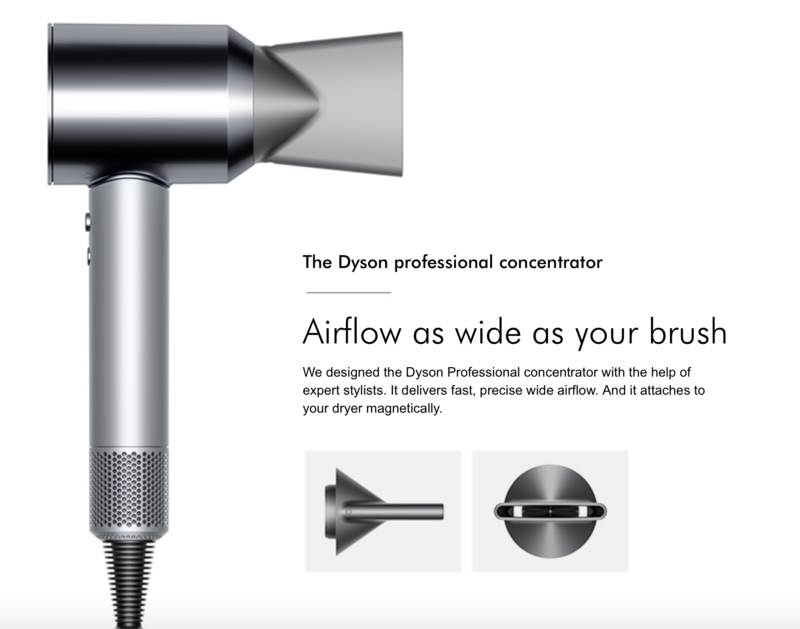 What more could you need in a hair dryer? The Dyson Supersonic ™ hair dryer will be released in September with an estimated price tag of $399. We can't wait to try this amazing machine - stay tuned for reviews and more details!