Eduardo Bravo's work has graced the catwalks of some of our favorite runways. Check out some of his styles and hear more about the man behind the vision.
---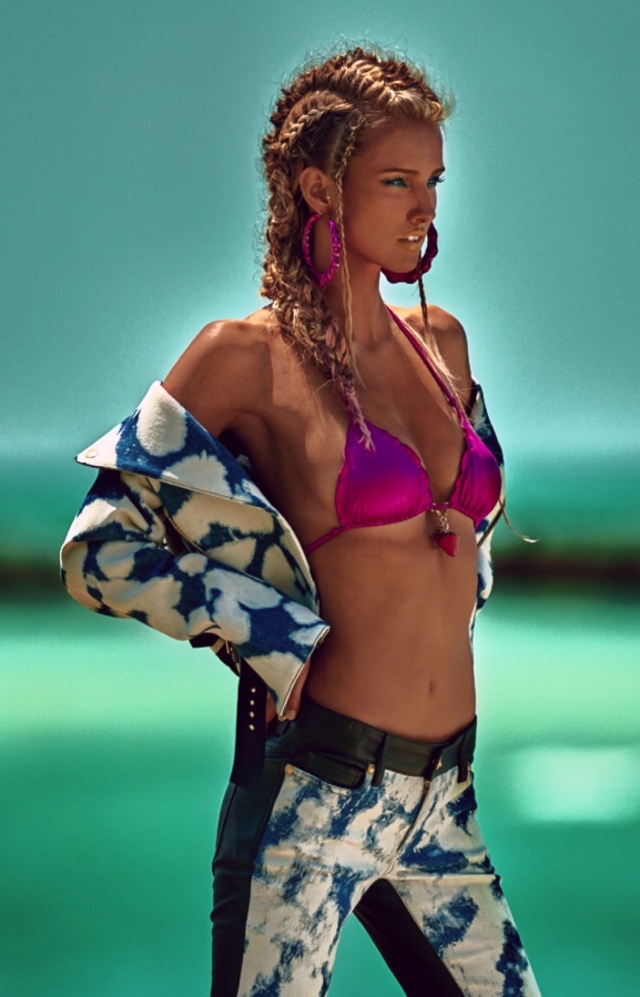 How did you get started in hair?
I was drawn into hairstyling at a very young age. I grew up with 5 sisters who gave me the confidence to experiment with my ideas. My stepmother frequented the salon quite often and I would try to go with her as often as possible. It wasn't before long that the owner saw my ambition and I was hired to be a salon assistant at the age of 15. The owner was from Lebanon. He was taught through an apprenticeship, something not common in the United States, however the salon was new and did not have a program established. By the time I was 16 and able to drive, I found a company that I grew with for 7 years while I finished high school and received my Bachelors in Business Administration. The salon's school of thought stems from British roots Tony and Guy and Vidal Sassoon. I developed my wet and dry cutting technique and understanding of color theory while my focus was to build a clientele while studying. Once I received my degree, I proceeded into the world of luxury hair salons. It was there that I learned the art of hair additions, volumizers and extenders. Learning about hair extensions opened up a world of new styling techniques. My favorite technique to use either on set or behind the chair is with a flatiron. I can create curls, waves, bends, flat curls, crimps and deep waves all with this one tool. My passion for styling developed into having the desire to best stylist I can be. It wasn't until I moved to Miami Beach, that I started to build my editorial portfolio, and started to discover myself as a Session Stylist. Through the luxury salon world I was introduced to Balmain Hair Couture, and feel so grateful and honored to be part of the first Balmain Hair Ambassador team for the U.S. I continue to push myself to be better, and joined Mastered: Hair with Sam McKnight. This has been the most defining and incredible experience because I did not only want to do his online course; I wanted to be part of his team. I am a firm believer that you will what you want. With dedication to the program, I feel proud to say I was chosen with another stylist from Singapore out of thousands of applicants to be part of his Paris Fashion Week Team.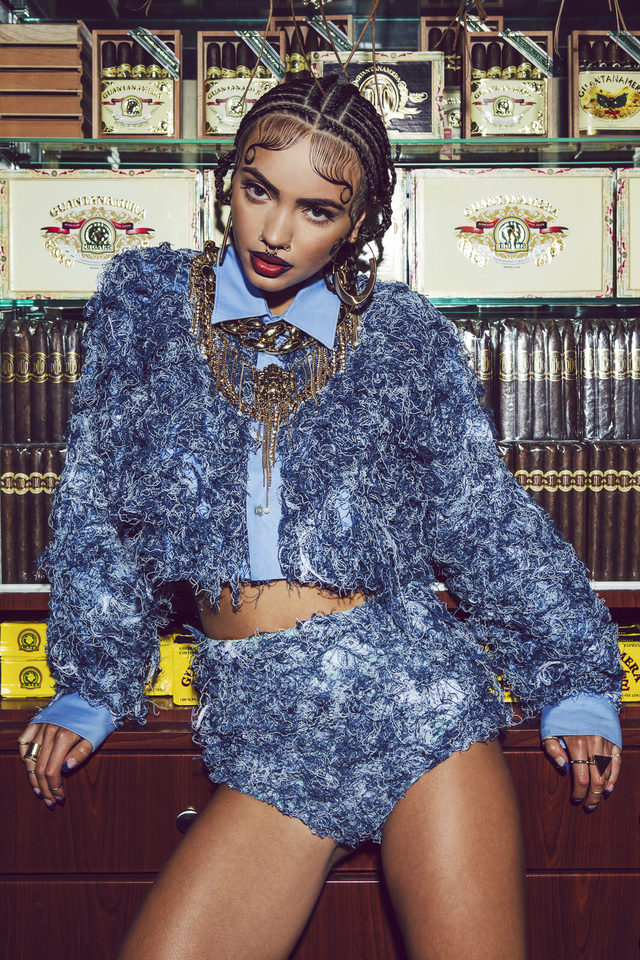 Can you give us a bit of insight into what the typical process is behind creating an editorial?
I find myself looking at the fashion trends set by Icons such as Sam McKnight, Guido Palau, Eugene Souleiman, James Pecis, Orlando Pita, Luigi Murenu and Anthony Turner. I look at the hairstyles they create during Fashion Month, as well as their editorials and campaigns. This gives me a sense of trend and what is current and relevant in the fashion world. This is where I find my hair inspirations. Sometimes, I am so impressed and inspired by the hairstyle choice I look to the designer to understand what their inspiration was and how I would have approached the brief. For example, Karl Lagerfeld was inspired for the hair of his Channel Haute Couture 2016 collection by a Picasso sculpture. Sam McKnight did an amazing job translating this into a beautiful runway look. I then look online to find as much backstage information by looking at the lead hairstylists social media as well as their assistants, and online article featuring backstage styling. Once I process the backstage information, I try to incorporate the new technique, tool, or product in my own photoshoot's. The ritual I have to ensure a successful shoot is to plan, practice and prepare my kit according to the look.
What is the one product/tool that you can't live without?
Balmain Dry Shampoo and Flatiron
If you had a superpower, what would it be?
To teleport. It would make being a global hairstylist a lot easier by saving me time and money!
Did you have any mentors in your career?
I have had several mentors during different stages in my career. My mentor at the beginning stage of my career was the Advanced Educator of the company who was into Editorial Work and introduced me to it but I was too involved in my University studies to focus on that. My current boss is a source of mentorship. He owns a successful salon. His focus is on growing his business, which I can appreciate because of my studies. However, he is experienced with editorial work, and knows what is involved when pursing editorial jobs like the last minute jobs and has always supported my passion to pursue session work and given me the time I need to work several fashion weeks each season.
So far, What has your biggest accomplishment been in your career?
My biggest accomplishment has been having enough portfolio content to create a website that would be recognized by global agencies to start the journey in becoming a represented hairstylist with a global agency.
Are you artistic outside of doing hair?
I would say that I have an eye during the selection phase after a shoot to choose the right picture. Also, because of my research in fashion trends I have a current sense of fashion styling; selecting how to position the clothes and accessorize the look.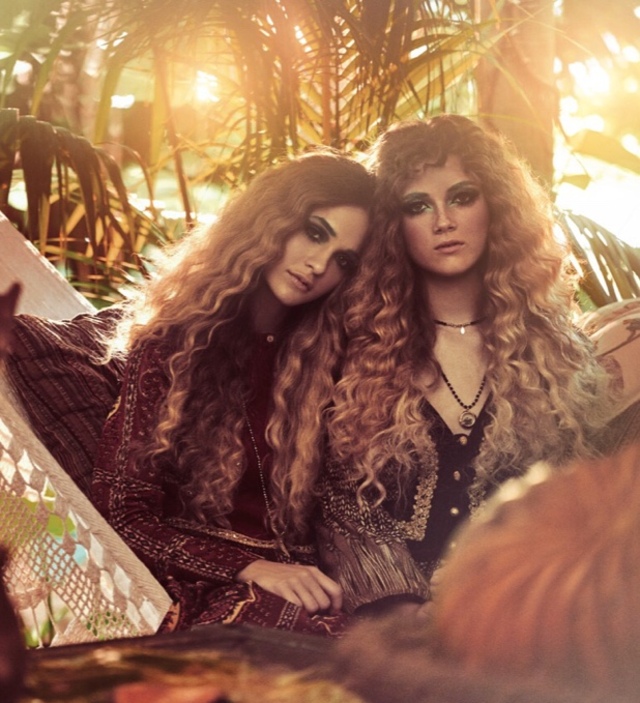 Who has influenced you most in your career?
Too many, not just one but all the Editorial Stylists who leave the salon world to make a living doing what they love.
If you could talk to yourself at the start of your career, what advice would you give your younger self?
I would tell my younger self to focus! I was fortunate to know what I wanted to do as a career at a very young age, but I was very distracted by the instant gratification of making money and the lifestyle it provided, I did not see the bigger picture. Thoughout my career, I realized that happiness is not only about reaching financial wealth, but also about feeding my souls' desire to be the best by aligning myself to be part of backstage teams that inspire the fashion world, and in turn the world. When I am backstage and share knowledge with other talented stylists from around the world provides me spiritual wealth.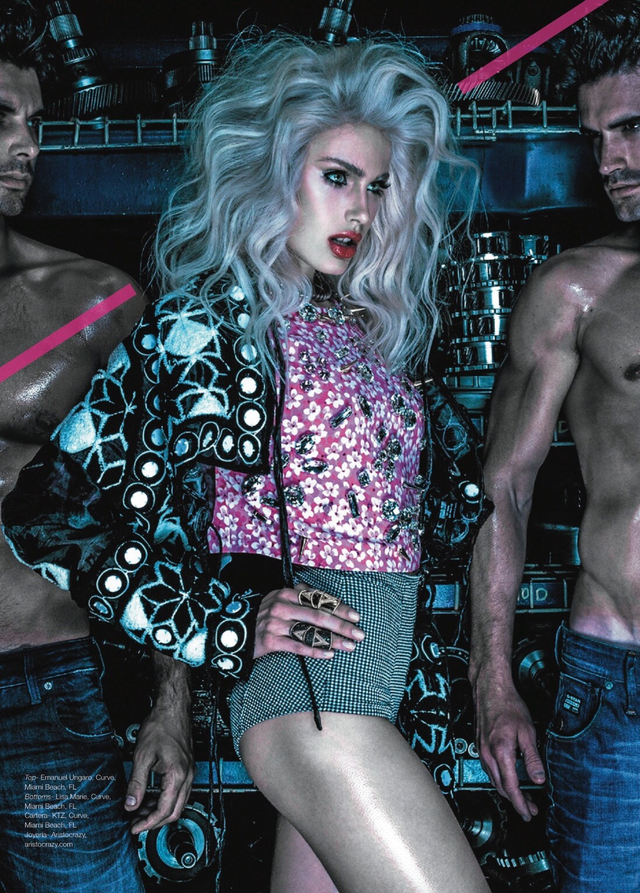 What is some advice you can offer the next generation of stylists?
The next generation of stylists has the advantage of technology. Networking is the most important part of developing your brand and getting clients in your chair whether in a salon or at a photoshoot. Find out what your passion is, not because you want to be famous but because you love doing it. Our industry is known for working holidays; weekends and sometimes we even have to be on set at 4am. However, all this should be fun. The moment is stops being fun, reevaluate and see where your motivation is lacking. Find your source of inspiration and continue to develop it through out your career. Your style will flourish and you too can become a leader in our industry. Nurture your relationships with photographers, makeup artists and wardrobe stylists to build your network and portfolio.
---
To see more of his amazing art, be sure to stalk Eduardo on Bangstyle!