You may have seen Danielle Keasling's delicious man braids in our trend report - hear what she has to say about men's styling trends for fall and get some tips on how to keep your style relevant.
The hair trends for men in 2015 have introduced us to some long hairstyles. 
Just like in women hair trends, winter mens hair trends are all about textured and messy hairstyles. For men, 2015/16 designers presented longer haircuts with textured waves. Most looks were completed with the beard; another detail of the stylish man's image that accompany braids and buns very nicely. Mens braiding and the top knots or "man buns" are still growing and very popular. I don't see these trends disappearing soon!!! It's like balayage to woman! It will be around for awhile! It's the perfect rugged, yet still controlled look......its SEXY, and it's perfectly undone. Don't let the beard get to long though......it starts taking on a completely different "hipster" look and speaks artistic rather then sex appeal.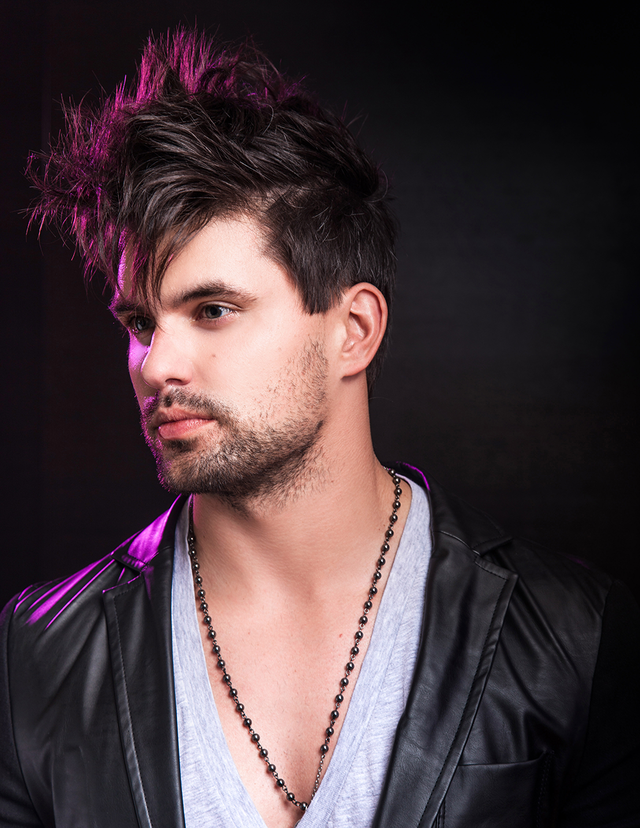 I must say that this look is very masculine. The main touch for these hairstyles for men is to "for sure the beard." If we consider mens long hairstyles with perfectly shaved face, it may look a bit confusing. It's a raw look that is super sexy and every woman that uses Pinterest comments that she wishes her husband could sport it!
Many guys now run for trends and choose hairstyles that are incompatible with their features. As for me, braiding techniques and top knots should be worn by dark featured men that have healthy thick mane, or a man with subtle beach highlights. And on the whole long hair should be worn by men with healthy, dense, glossy tresses......texture is always a plus.....just not too curly and dense! Product is a must and we as stylists MUST educate our men to use it!!!!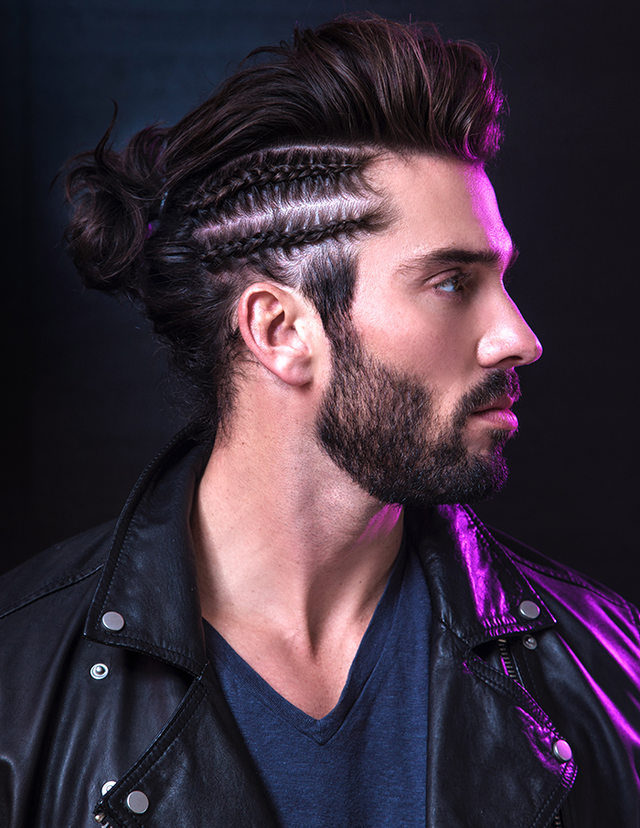 If men have long hair that they love to wear loose, and still have to go to work, top knots and braids can become their best friends in styling hair for work. With a great office outfit, knots and braids for men can look very elegant and representative. Braids can last for days in mens hair, even weeks! It's easy and low maintenance for long hair male clients. Braids and buns are carefree, yet sophisticated and trusting. As we can see these trends for fall 2015/2016 can be meant for different occasions, they can look elegant and official, and also very relaxed and soft. It's up to you to decide how you want to your men to look today.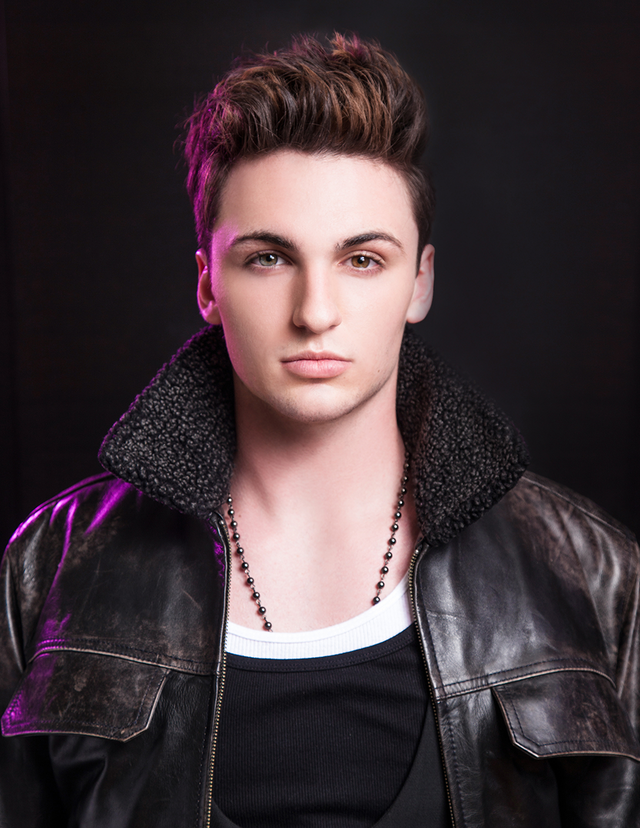 Be sure to Stalk Danielle to see more of her amazing work!