On runways, editorials and blogs everywhere it is apparent that the soft and natural looks of the 70's are back and "staying alive." Although this time, they are reimagined for modern times with beautiful shades and dimension in the new Saturday Nights Collection from Scruples.
This color collection showcases the strength in softness, paired with the iridescent dimension of Scruples' gel color system reflected in short, medium and long classic cuts. From a soft strawberry to a buttery blonde and spicy brown, these flattering, feminine looks are sure to bring back the Saturday night nostalgia.
Learn how to get these classic modern looks in this color series!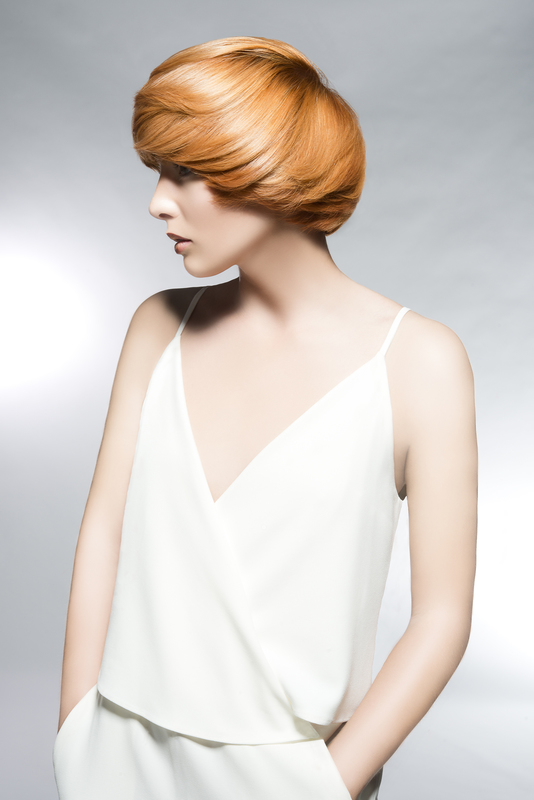 With lush tones and bright hues, we absolutely love this copper-red tone and can't wait to see more of these styles in the season to come! Our model started out with a natural level 6 color. To create her base we used: HIGH DEFINITION Custom Mixing Gel Color Level 7 Golden Red. To create her dimension colors we used a combination of the following mixtures:
Dimension Color 1: HIGH DEFINITION Custom Mixing Gel Color Level 6 Strawberry Blonde
Dimension Color 2: SHADOW LOWLIGHTS Filler Infused Gel Color Paprika
Dimension Color 3: BLAZING HIGHLIGHTS Toner Infused Gel Color Warm Copper Blonde
In seasons past, we have seen brighter hues of red taking over but in recent times, there is a softness to their character. Even as fall sets in, deep and dark are not as coveted as light, airy, and soft shades. This copper hue will pair beautifully with all skin tones whether fair or dark, cool or warm. Although lighter in shade, this warm hue will instantly warm up anyones look from style to demeanor. It is all about showing off your healthy hair and this shade shows it well.
CREDITS:
Model: Shelby
Session Styling: Katie Nielsen, Scruples Lead Design Team Member
Haircut: Katie Nielsen, Scruples Lead Design Team Member
Haircolor: Chris Venesky, Scruples Design Team Member
---
Which shade will you be rocking this season? Although we have a hard time picking, we know that as long as we stick to a copper undertone, we'll be on trend and in style! Be sure to stalk Scuples to learn more about their colors and see even more tutorials!