In an intersection between cuts and color we have found Chromatica, the latest collection by Lauren Moser. In this simply stunning collection, Lauren uses only clippers to shape her models, pushing her boundaries as she pushes herself as a stylist. Always looking to learn and grow, she takes her craft seriously and you can tell by the breadth of her work. Take a peek at her latest collection and get to know more about the inspiration behind its beauty.
---
Is there a specific area you often find yourself looking to for inspiration?
Lately I've been finding inspiration in travel. Everywhere we go the culture is different then the culture I am in everyday. I always come back inspired from the architecture, art, and history from the place we have visited. It allows me to see things from a different point of view. Style isn't a local concept. To understand it, you must experience cultures outside of your own to truly understand what goes into creating a trend.
What is the one product/tool that you couldn't live without for this collection?
I did this entire collection with clippers. I always like to try new things for my collections, so I challenged myself to create a collection without shears.
How did you dream up this collection?
I usually shoot texture. It has become "my thing" over the years. For this collection I wanted to create strong, smooth shapes that were powerful and bold without the volume of textured hair. For me, creating shape with texture comes naturally. Creating a statement with the absence of volume is sometimes a struggle for me. I love to push myself outside of my comfort zone, so that I don't get weak with my finishing skills.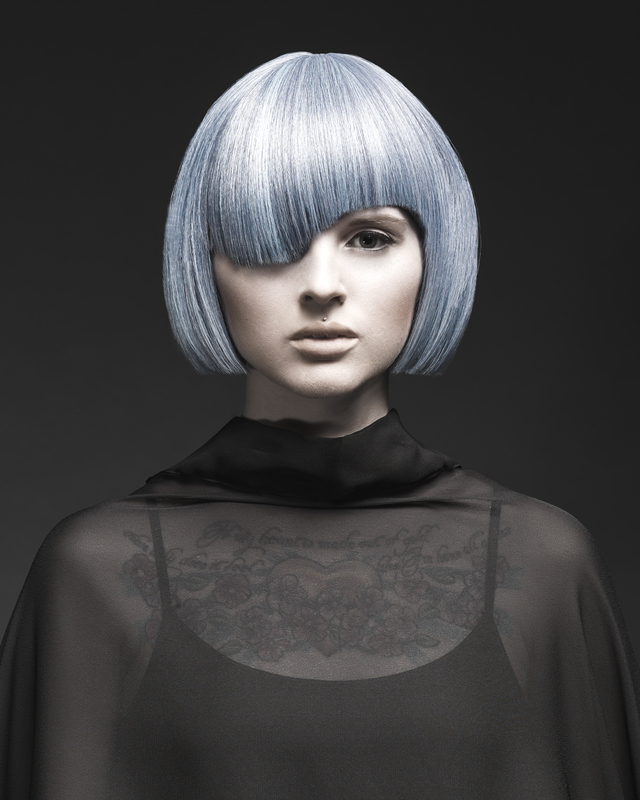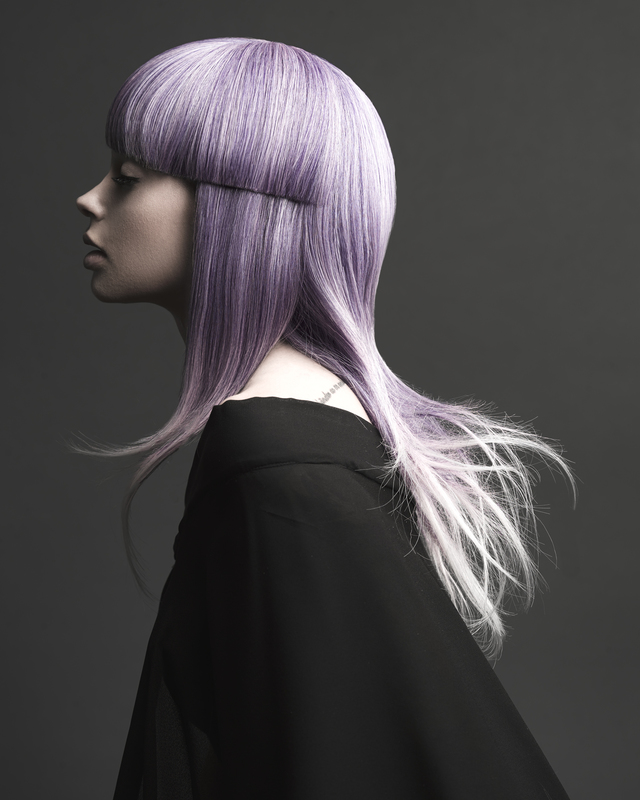 How do you use styling to enhance your images?
For this collection I wanted to keep it really simple. The hair itself is simple, so we needed to be careful not to take away from the hair with competing wardrobe.
How did you work with your makeup/styling team to craft the final image?
I always meet with my team and explain the looks I'm creating, and the inspiration behind it. I look to them to tell me what they envision for the makeup and wardrobe. I chose my team because I trust their work, and while I have the final say, I trusted their expertise in creating a look that compliments my vision.
What is this collection saying about color trends?
Current color trends are an expression of self. Boundaries have been shifted and creative color is more widely accepted than ever before. We see everyone from junior high students to working mothers showing off their fun side with a pop of bright color. It's a fun addition to our service menus!
What's your favorite guilty pleasure?
My current guilty pleasure has been sleeping in! I am up before 6AM most days, so if I can catch a weekend when we are not travelling, I may sleep until noon, at least 1 day ;)
What hair/color trends can we look forward to this Spring/Summer?
This year I am most excited about the curly hair movement. This is my specialty, so I am really enjoying travelling around to schools and salon across the country sharing my love of curly cutting and styling. It's amazing to create a look with curly hair if it has been cut properly, and the right products are used. We are seeing curls worn open and free for the first time in decades, and natural textures are being embraced instead of confined.
To see even more of Lauren's amazing work, be sure to stalk her on Bangstyle and check out even more inspiration, here!