London Hairdresser of the Year 2016, Luke Benson brilliantly explores texture through the use of lights and darks in this stellar collection, "UMBRA." Drawing influences from the 70s with an effort to capture colour, Luke definitely captured our hearts. With emotion, depth and expression he blends his colour techniques and styling to seriously set the tone for many seasons to come.
Can you tell us a little bit more about you and your styling background?
I've been hairdressing for over 13 years and have worked under the guidance of many industry greats, taking on their influences with the aim to better myself and become a rounded hairdresser.

What drew you to hair styling?
I've always been interested in fashion and wanted to pursue a career in this field but I never wanted it to be in clothing. I went with my mum to a proper salon as opposed to a barbershop and instantly loved the whole vibe. I did my research and realised how many different avenues there were within it. I guess it all continued from there!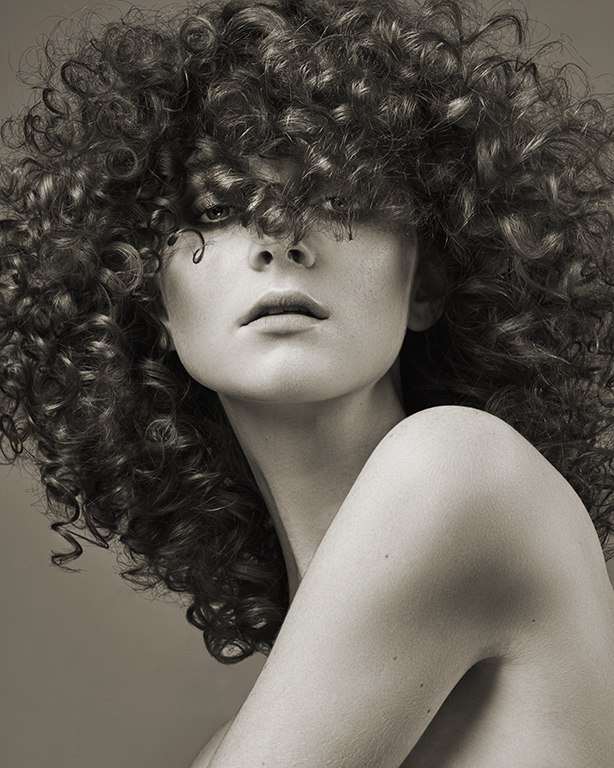 What is your favourite technique?
I don't necessarily have a favourite technique as I enjoy all aspects of hairdressing. Each career move I've made has been to better myself and learn. I always used to see myself as a 'cutter' but in recent years I have definitely moved into the styling and editorial area of hairdressing, this allows me to visualise and create a whole image.

What has been your biggest defining moment in your career?
Definitely winning London Hairdresser of the year at the 2016 British Hairdressing Awards! It's such a huge category, so to follow in the footsteps of Trevor Sorbie and Anthony Mascolo is amazing!

Is there a specific area you often find yourself looking to for inspiration?
I tend to do most of my research online and in magazines. That could be social media platforms like Instagram and Pinterest or fashion bibles like Wonderland and i-D. I think we need to be open to learning as hairdressers – taking inspiration from wherever we can.

What is the one product/tool you can't live without?
Toolwise it would have to be my Mizutani Acro Scissor or my ghd Platinum Stylers. If it were a product, it would have to be Dry Me from the Wella Professionals EIMI range.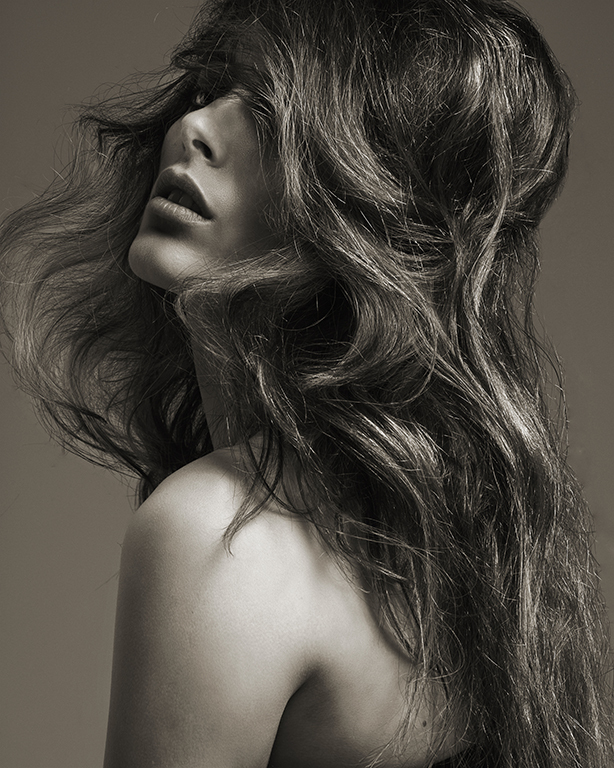 How did you dream up this collection?
I wanted to break the mold of previous London BHA collections. I did as much research as possible on the previous winning collections and wanted to do something completely different. A collection that wasn't in colour hadn't won for a long time so I definitely wanted to go down this path. I wanted to give the shoot an editorial and wearable feel as opposed to a graphic haircut collection. I had a lot of meetings with my photographer and we came up with the concept of working with shadow and light, working with hair through the eras.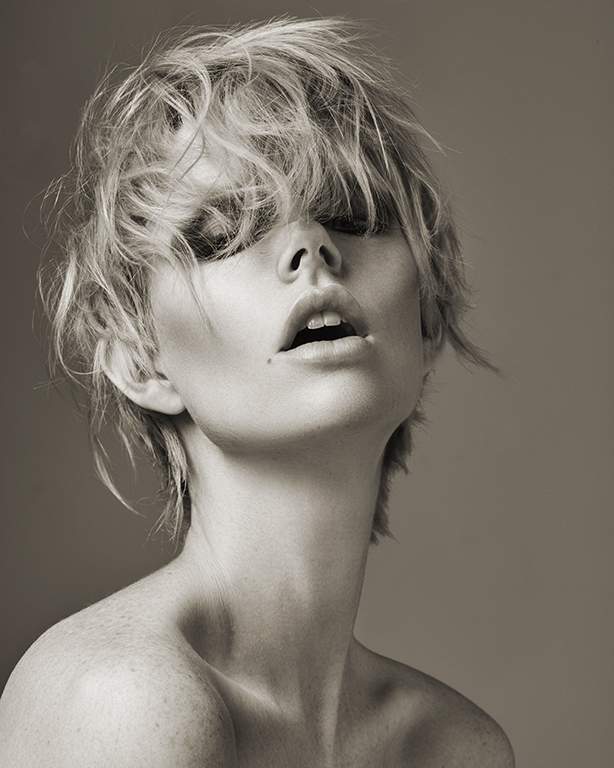 How do you use styling to enhance your images?
Styling is important in any collection. With my collection, styling was important, but I didn't want it to detract from the hair, so it was all about a peek of styling and texture from a bit of sleeve or an earring. This was enough to tell a story but not be the main focus.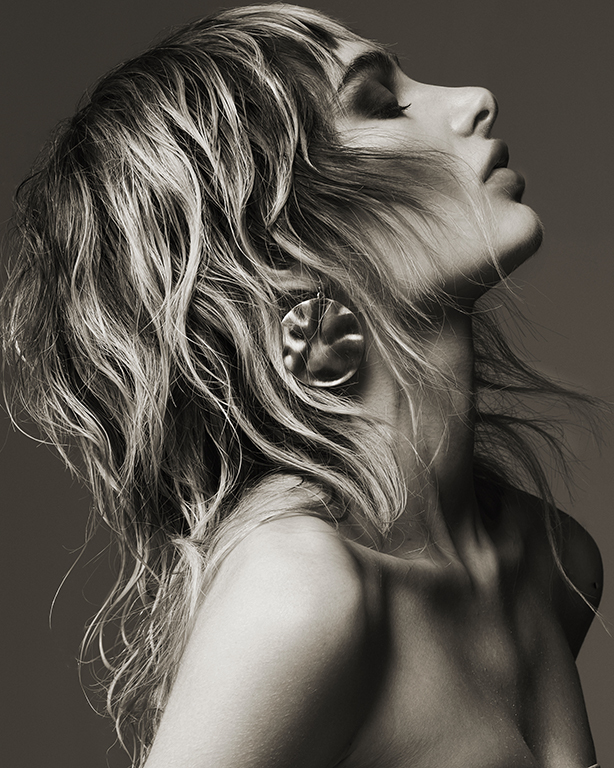 How did you work with your make-up/styling team to craft the final image?
Briefs were sent out weeks before the shoot and then the moodboards were made so we could discuss pros and cons, building a definite direction with maybe 3 or 4 key references and letting the magic happen organically on the day. We'd all worked together beforehand to the trust in each other, naturally bring out the best in each other too.

What is this collection saying about women's trends?
Trend forecasting is a big interest of mine so it was something I looked into when coming up with the shoot concept. There's a strong 70's influence in fashion at the moment so this was my main hair direction in some of the images.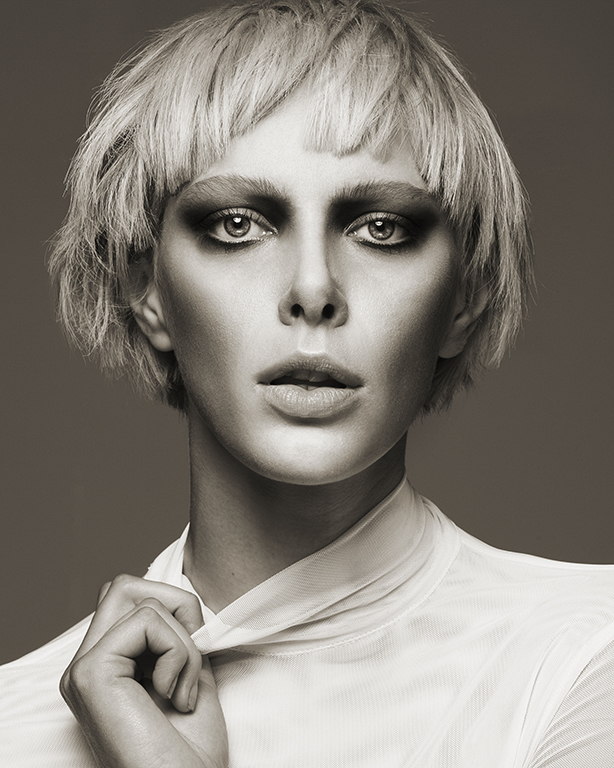 If you had a superpower what would it be?
Being able to time travel!

Who were your mentors along the way and how have they shaped your career?
My career start was with Terry Calvert. As well as teaching me to do hair, he taught me so many things about the hair industry, opening my eyes to the different avenues a hairdresser could take. Trevor Sorbie, Eugene Souleiman, Guido and Anthony Mascolo have always been my industry idols and looking at their imagery and careers naturally influences me. I now have the guidance of former British Hairdresser of the Year Darren Ambrose, which has broadened my skills in different areas of hairdressing.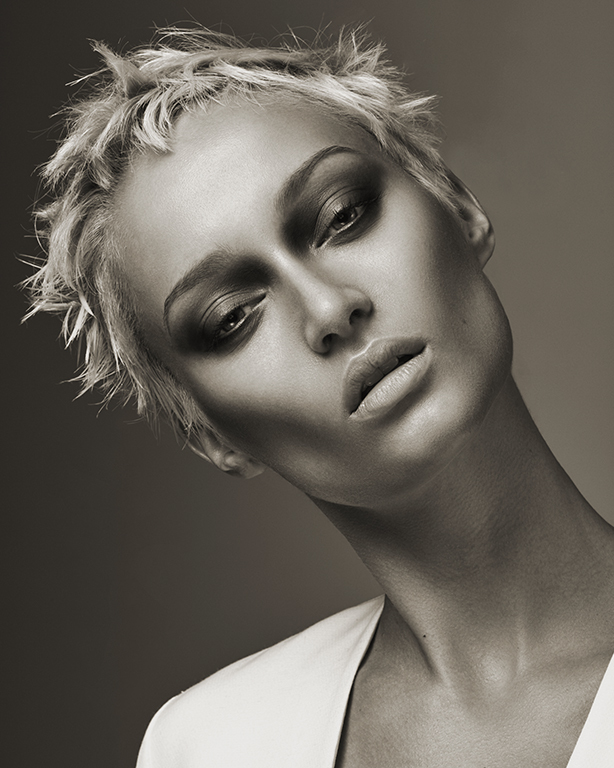 What hair trends can we look forward to this spring?
I think there's going to be a strong influence of 'Thelma and Louise' in styling this season, a mix of Western and Central American vibes. This will translate to hair with accessories, dry and wet textures and hispanic style updos. This year's colour palette is super diverse, ranging from muted dark tones like plums and toffees to the other side of the spectrum with bright, almost neon psychedelic colours.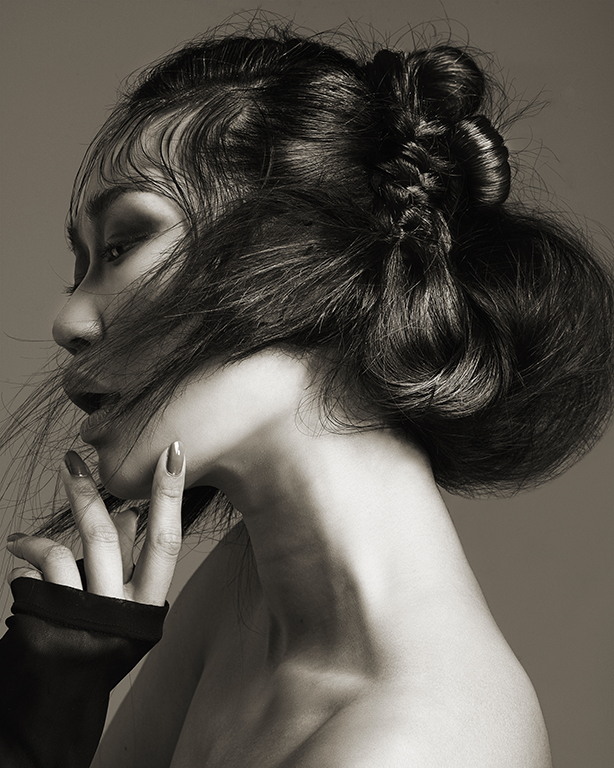 What do you think of Luke's latest collection? Sound off below and be sure to stalk Luke Benson on Bangstyle for even more inspiration!