The talents within hair artist Ashley Flora, are simply amazing. Lucky for us, Ashley agreed to let us pick her brain about inspiration, and creativity. Check out our exclusive interview below to learn more about Ashley, and what fuels her passion for hair artistry.
Tell us a bit about your collection this year. What was the inspiration behind the looks? How did the creative process unfold?
This year's collection is near and dear to my heart. Back in July my parents and grandparents had just come home from a big trip to Europe, and my husband and I had just come home from an amazing experience in Las Vegas with my best friend Matthew Tyldesley, one of the 2014 Men's Hairstylist of the Year NAHA finalists. I had a great time cheering him on and realized how much I really wanted to enter in 2015. When I saw my parents after the trip, we shared with each other our amazing experiences. That is when my mom told me that her dad, my grandfather, was diagnosed with Stage 4 pancreatic cancer. When I heard her tell me it didn't hit me right away. My grandfather was young! He was in his 70s and to all of us seemed healthy. The doctors quoted him anywhere from two months to two years to live.

From the beginning of my career, my grandfather was deeply interested in my career. He would call me and discuss the longevity of my career, how to create a retirement plan and be smart about it, how to increase my clientele, and how to raise my prices. He would do his research and tell me his thoughts on what I needed to do, even down to my attire and the way I look. He would call to discuss John Paul DeJoria and how he started, for instance. After hearing the news I wasn't sure if this was the year to enter NAHA.

My husband and I went to see him once, and then I went again with my brother. I wanted to make sure I could see him as much as possible. The last time I saw him was the first week in December. I will never forget that trip. Right when we said goodbye I told him "Do not say goodbye to me. ... You never know." I gave him the longest hug. He wanted a photo in front of the Christmas tree, so we took one and a "selfie." When I returned to Louisville, KY., my great friend Matthew called me one night to check on me and said "I think you need to run with this and enter NAHA. Use all your energy from him and what you're going though." So I did.

My entries into NAHA are are modern Geishas. The leaves represent rebirth and Florida nature, and the skin represents death, the lights of heaven, and angels. I picked contemporary classic because it represented my style, and his style. The team did an amazing job. We worked hours on end and the result was incredible. I did not show him these or even tell him what I was doing. He can see watching down. On Christmas morning I called my mom and dad because they were going to come over. I said "Merry Christmas" but my mom was silent. When I had awoken before calling her I had a calm feeling about me. She finally replied with "Merry Christmas" before telling me that my grandfather had passed away. I like to think that he is with me all the time. He sees what I am doing and sees the effort and the strides I'm making. I started running in his honor to raise awareness for pancreatic cancer. I am on the mission to share his story to inspire others and to raise awareness for pancreatic cancer. It's a major, deadly cancer that is so fast and so sneaky. I love my team, husband, family, friends and the Lord for helping me through this and giving the creativity to create such a remarkable collection. I cannot wait to enter next year!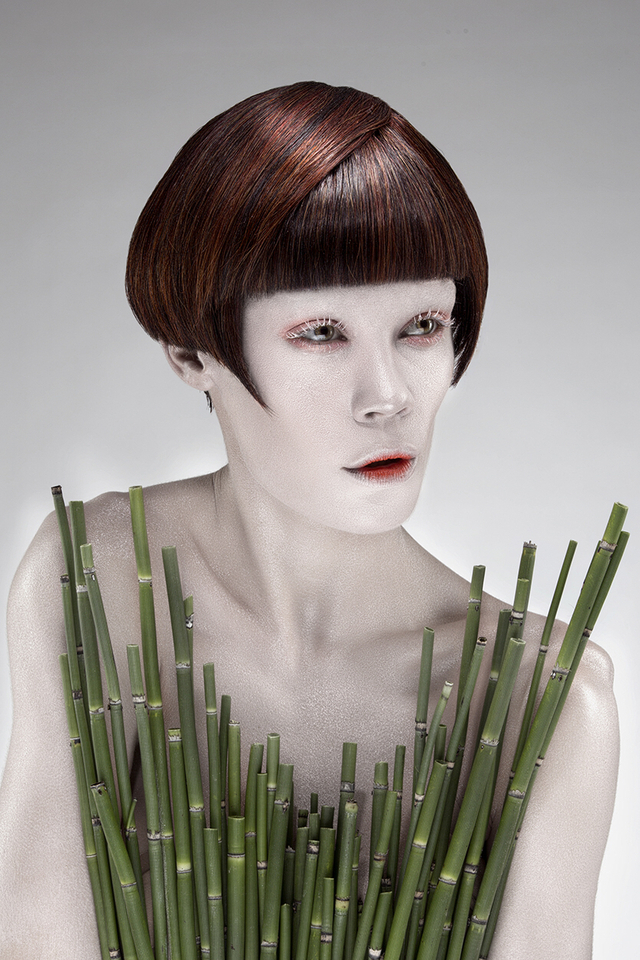 What inspires you most about doing hair?
The process of transformation inspires me most. The ability to transform anything and anyone. I look at my clients and think "I can do this to transform them so they feel like a new improved them." Whether it is color or cut, the possibilities are endless. For the male clients, there are tons of new trends going on. I upgrade all my male clients to at least one of the new trends just to try it out. When my clients are inspired by their hair and come in with photos of what inspires them I know I am doing my job right. They have the confidence to come in prepared and search for what they want. For the clients that completely leave it up to me that also motivates me. I have to stay up on the current trends and give them a tweak, not do the same every time. I make a slight adjustment or even an extreme adjustment. Editorials and photo shoots also inspire me. Creating something new, cutting edge, trendy, fresh or something completely abstract — I love it all.
Were there collections in other categories that you found inspiring or particularly appealing?
Yes, all the collections are breathtaking. So much talent! There are a few artists who I would love to meet and work with. I love the contemporary classic finalist Robert Grimes. He creates such clean and unique work. Avant Garde finalists Nicole Gary and Dallan Flint's technical skills are very strong. Those three collections are so inspirational. I would love someday to meet them and be mentored by them for even just a day.
What moments do you look forward to most as an artist?
I do not do what I do for the recognition. I do what I do to inspire others. When messages pop up in my email, Instagram, phone, Facebook, etc., from a student, staff member, someone in a different state who I do not know, or client who says how much they love my work and how much it inspires them, or how much they love my personality and how I work, that to me is why I do what I do. I love to hear how I have impacted someone's life, how I made them feel more themselves. That is an indescribable feeling. I want to be that idol for other artists, future artists.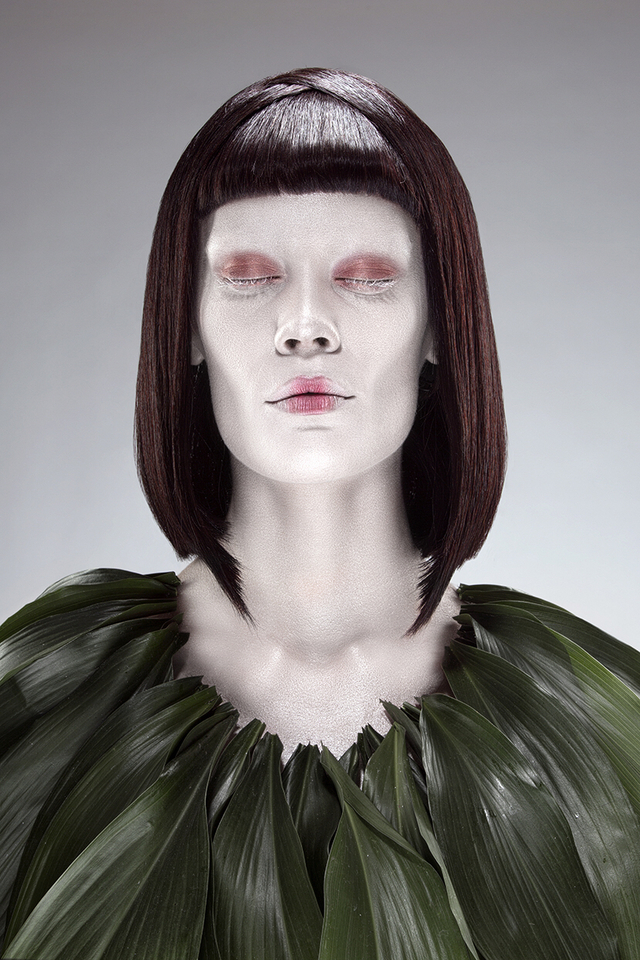 What role does digital play in your success as an artist/brand?
Digital plays a huge role. I have a YouTube channel, Instagram, Facebook, Twitter, Google Plus, LinkedIn; without all of these my clientele and audience wouldn't be where it is. Social media is a huge part of being an artist. Without digital we as artists wouldn't be able to share our work, connect across the world or across the USA, to inspire others, or to build our clientele as easily. I remember ten years ago when I began digital it was more of a challenge to do what we do now. Now the sky is the limit as far as your career as a stylist/artist is concerned. I am branded by how I present myself via digital. However, what you see on digital is what you see in person. I do not mask myself to appear differently. I feel being genuine, honest, pleasant, happy, down to earth and funny is my style and why hide that from the world? I want to appear as relatable as I am in person.
When was the moment you knew styling hair was the career for you? Did you consider any other careers?
I began dancing at the age of 3. I did tap, jazz and ballet. I was in class four days a week practicing. I started out dancing for nursing homes on the all-star team. I was one that was in the front, and everyone would look at me and go off what I was doing. I caught on easily and when not in class was in the basement practicing hours on end. Then I began traveling to compete. I have numerous trophies in my parent's basement from all the years of dancing. They supported me 100 percent. At the age of 12 I began dancing solo. I competed solo for the first time and won first place. This all ties into why I do hair now. I went to college for theater where I broke out into more tap and modern dance. I flew through the classes and thought to myself, "This is it?" I wanted more. After dancing for 17-18 years I was done. I had multiple ankle and foot issues from repetitive motion and loved the behind-the-scenes side of theater, so I decided to go into the beauty industry. Within the first nine months of school I had a client who cried after her service. I thought I did something wrong. She said, "You made me feel me again. I am recently divorced and canceled my job interview today because I've been so down. Now I feel like me and setting that interview back up." That is why I chose this career: the power of touch. The power to change someone's life in as little as 30 minutes.
If you could work with any hair artist who would it be and why?
So hard to pick just one. If I had to, definitely Sam Villa, his talent is incredible. I wish I could work with him or be a mentee. He has a wealth of knowledge and breathtaking techniques. He has a way of teaching you five techniques in five minutes! He is so clear and to the point with cutting-edge trends. I would love to pick his brain.
What time of day do you feel most creative?
Honestly in the mornings when I journal. The mind is clear and I get inspired by all types of music. Music is my muse. I do not have a favorite music type. If I had to choose it'd be rock, but from growing up dancing I love all types. I love movies as well, and their soundtracks. That truly inspires me. Another source of inspiration is photos, as well as, special moments in life. I journal about everything. All in all, that's when I feel most creative.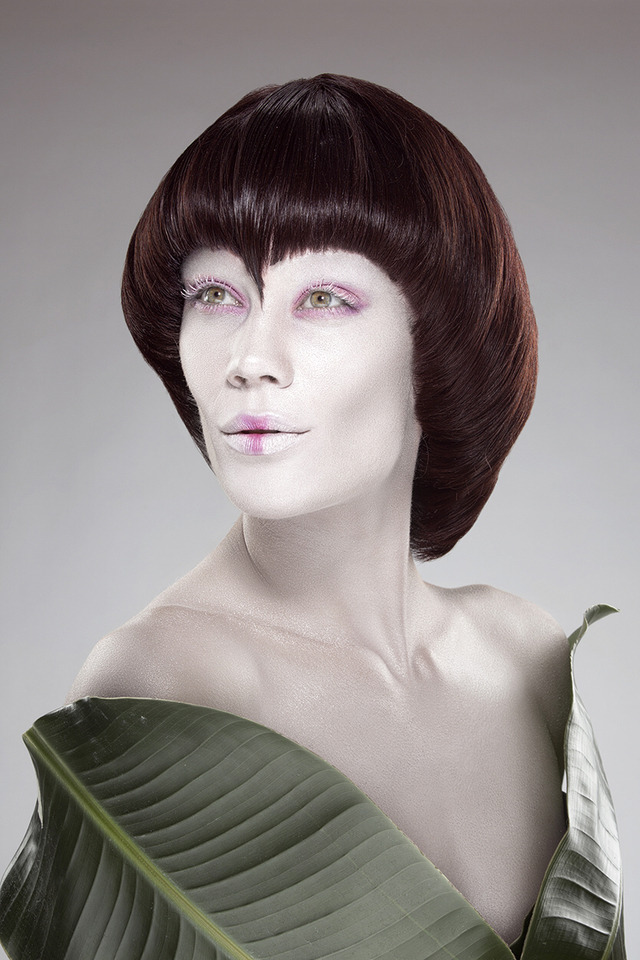 What are your favorite non-hair related activities you are passionate about?
I run in honor of my grandfather for pancreatic cancer research. I'm currently looking for the next race to run. I love event planning and decorating along with DIY projects. I'm always coming up with something: an album for someone, hosting a party, planning parties and decorating for others. Creating something unique. I do a lot of crafts, scrapbooking, as well as creative writing.
Tell us your favorite part of entering NAHA this year?
My favorite part was getting out there and giving it a go! You'll never know unless you try! It's so much fun! I love how I tried this year. I didn't become a finalist and it didn't crush me, it motivated me. I'm ready to create more collections next year and try harder!
What's your guilty pleasure?
If you talk to my husband he always comments on the amount of images on my phone. It's 5,000 or more. So I'd say part of my guilty pleasure is taking images to capture memories and the moment I'm currently experiencing. Life is inspiring and I love capturing the moment I'm living. Also anything Italian. Being Italian myself, it's my guilty pleasure to indulge in pizza, pasta, and delicious desserts. Cant forget the dessert!
Credits:
Photographer: Alexandra Brumley
Stylist: Christopher Caswell
Model: Jessie Neidert
Hair: Ashley Flora
Makeup: Isidro Valencia Assistant Kayla Inman and Gary Barragan
Be sure to Stalk Ashley Flora to see more of her stunning hair art!