Creating beautiful cuts and show-stopping color, Jaimme-Lee of Jaimee-Lee Creative joins the ELEVEN Australia Team of Educators. Having met the team while filming Australia's Next Top Model, Jaimme-Lee fell in love with their vibe and seamlessly matched their aesthetic. Based out of Perth, Australia, Jaimme-Lee is a stylist and colourist at Natalie Rolt, as well as an Editorial and Runway stylist at shows and publications all over the world. Get to know more about this amazing stylist, as she shares with us her inspirations, how she got to where she is now, and even how she gets her signature wave!
---
Can you tell us a little more about you and your styling background?
 What drew you to hair styling?
From a young stylist approaching the end of my apprenticeship, I was plat formed as the salons top artist. My Creative expression and technical quality gave me the opportunity to run my own column in the salon and be introduced to editorial shoots and shows. I was then hooked and hungry to be involved in everything I could. I've always wanted to continue to grow and create a partnership between the industry I surround myself with and myself. My dream is to grow from every experience, learn from the very best and be apart of an inspirational team.
Styling, fashion shows and editorial shoots have been my passion since very early on in my career and are things I will continue to do. I have been responsible for designer campaigns as well as directing fashion festivals in Perth. On top of this I also style everyday, by seeing clients Monday to Saturday.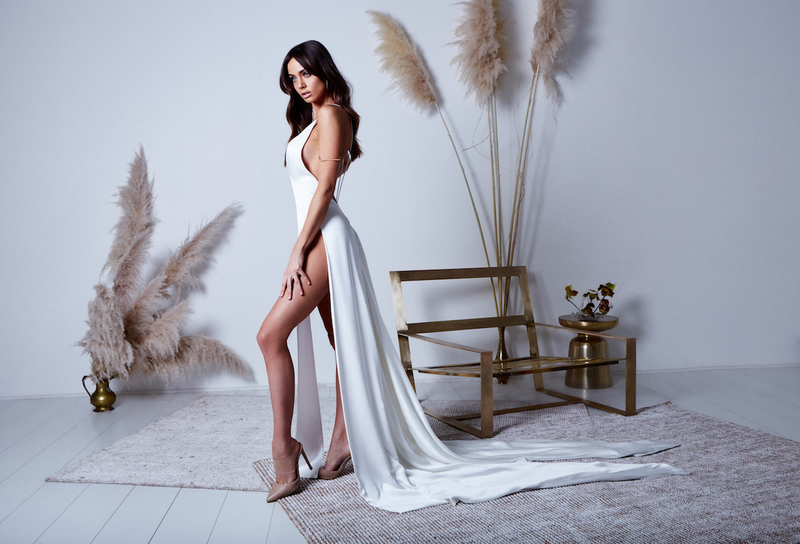 What is your favorite technique to use?
The way we style hair has changed so much and is forever growing. The technique I can always relate to and tweak constantly is a "twisty blow dry". Depending on what type of hair, it will change but the element on creating a smooth soft, textured wave is always there. For example jump onto @jaimmeleecreative for the latest video on how to create the look!
What has been your biggest defining moment in your career?
What I do everyday and what comes my way in my career is what I live for. The most defining moment in my career so far was working on Australia's Next Top Model 2016 sponsored by Eleven, where I first met the team. That opened the door to being a part of the team and now I am an Educator for ELEVEN Australia. From here, I feel like I will mold my life into what I fall in love with most.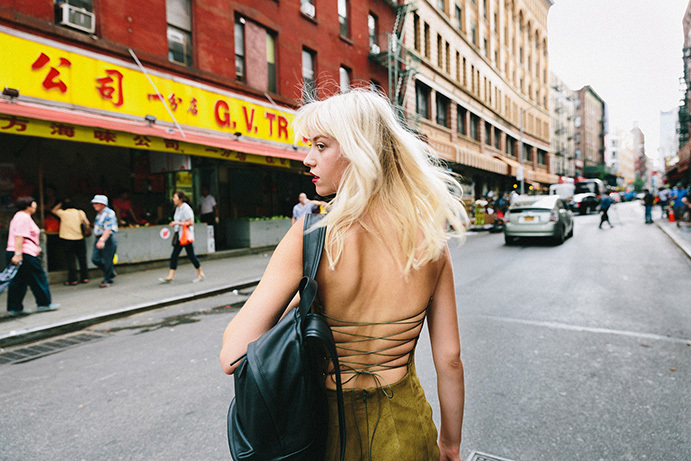 Is there a specific area you often find yourself looking to for inspiration?
Inspiration comes from all around me. Its not only hair that I look for it's art, architecture and various places around the world. I could be walking down the street and see something that inspires me, I'll then rush back to studio to either try it out or write it down. This is how I have created my mood board at the moment; an inside look at what inspires me lately.
What is the one product/tool that you can't live without?
My Y.S. Park Pin Tail Comb and I Want Body Volume Spray by ELEVEN Australia.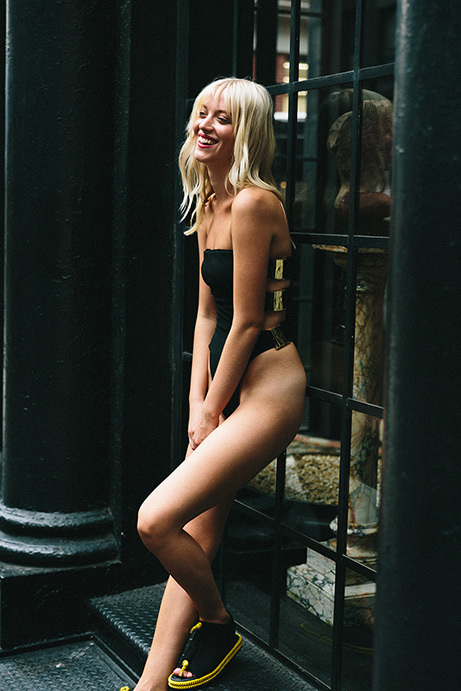 How do you use styling to enhance your cuts/color?
Styling is everything to me and it will change the way the end result of a colour can look and make the client feel. I always aim to make sure that my placement in colour work is going to compliment the style. Whether it's creating a lighter hair line and shaping around the face or enhancing that with a beautiful curtain wave to frame the face and show the colour off.
Do you have any tips/tricks you can share about how to create your signature wave?
Creating my signature wave will vary between each client and their hair type. The key elements on creating the perfect wave starts from the basin and has to do with prepping the hair with the right product, as you want the hair to move. I have two ways I like to create waves. A Twisty blow-dry with the Small Round Brush from ELEVEN. Making sure each section is being smoothed out before you twist your brush.
The second is by using a one-inch tong. Imagine twisting each section once wrapped till you have no hair. Another key element is sectioning and making sure you are grabbing each section evenly and in line with the curl you created below. That way when brushed out they sit on top of each other nice and smooth.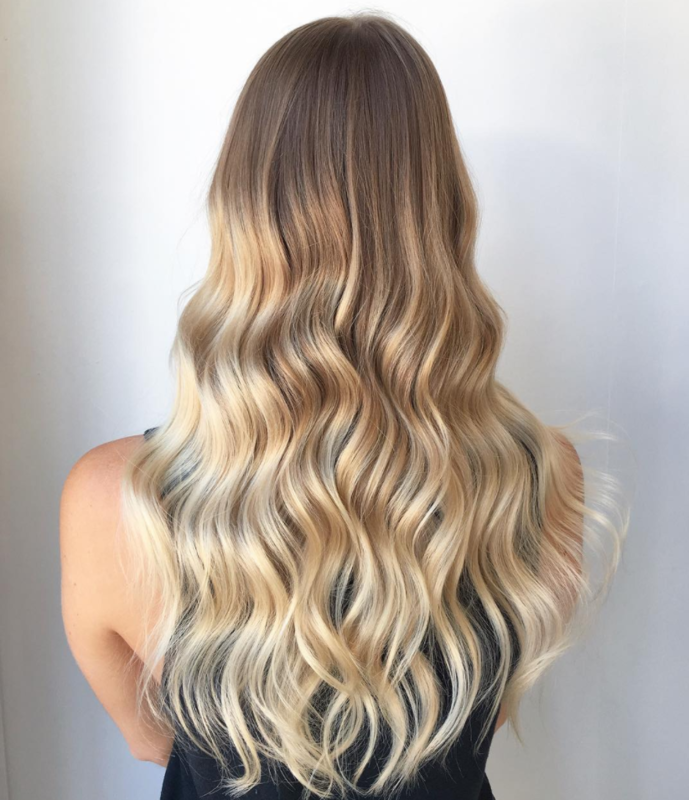 If you had a superpower, what would it be?
Teleportation.  
What's your favorite guilty pleasure?
Sour Cream.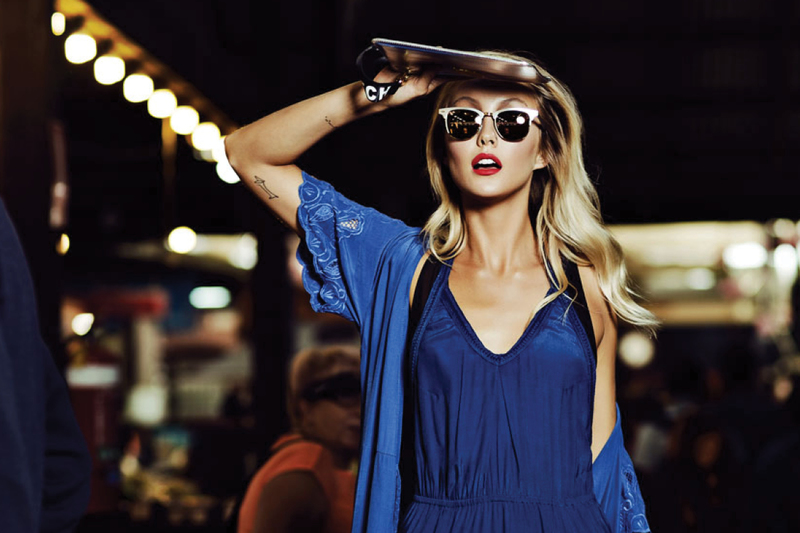 Who were your mentors along the way and how have they shaped your career?
I learn from every single person I have come in contact with in my career. I'm like a sponge and want to know and learn everything I can, that's what has made me the hairdresser I am today. Whilst doing my apprenticeship at Head Studio I was lucky enough to work closely with my boss Marie Cain. I would be her left and right hand. We always thought like-minded and I always aimed to be one step ahead. Learning and growing so fast as an up and coming stylist shaped me as a hairdresser and the person I still am to this day.
What is your favorite thing about being a hairstylist?
My favourite thing about being a hair stylist will never change, even after nearly 10 years of being in the industry. The feeling that I get from creating a style for someone and the reaction of love and emotion that it brings when they see the final look. This is the most amazing feeling I could ever give someone. The impact that we can create for a client is huge. We can really turn around the way they are feeling and if I can make them feel beautiful and walk out with confidence, then that is everything I could want as a hair stylist.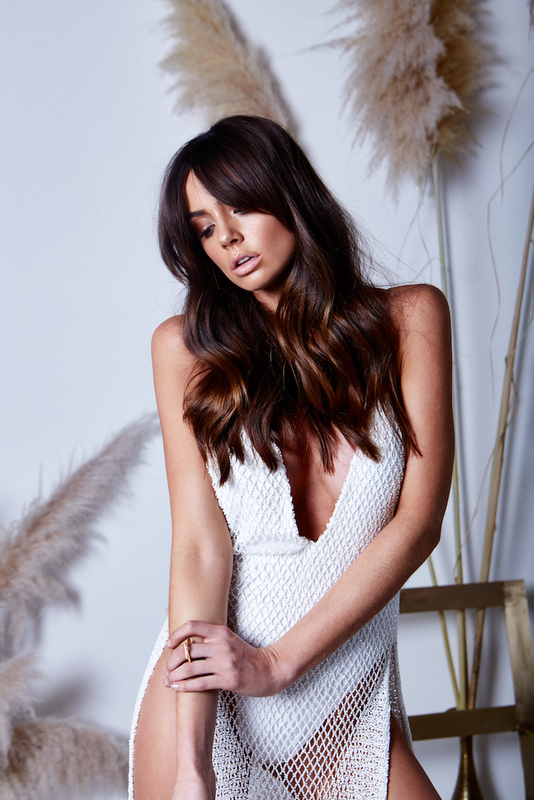 What hair/color trends can we look forward to this Summer/Fall?
BANGS and LAYERS are back. We went away from having shape and texture in the hair for a long while and I think we are starting to see it come back in both our culture and in the fashion industry. Working with shape around the face and texture in the haircut. I think we will continue to see enhanced natural colours to complement the styles. This makes me super excited as creating texture and all types of bangs are my favourite.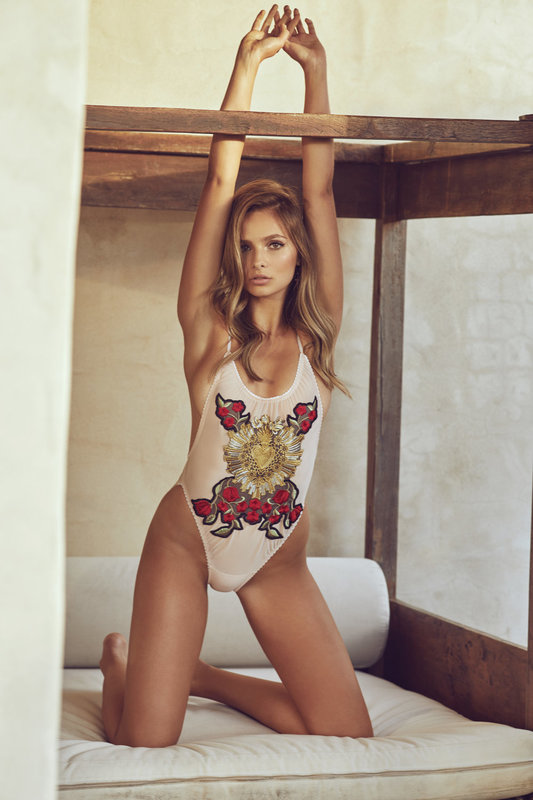 Be sure to stalk Jaimme-Lee on Bangstyle for even more inspiration and stay tuned for how-to's and tutorials!