We are thrilled to partner with the Professional Beauty Association (PBA) to promote all the amazing artists who are finalists for the 2015 NAHAs (North American Hairstyling Awards), the most prestigious hair and beauty award in the country. We had the pleasure of getting to know Chandera Tolley, one of this year's finalists in the "Nail Professional of the year" category. Check out our exclusive interview with Chandera to learn more about her collection and what fuels her passion for nail artistry.
Tell us a bit about your nominated collection this year. What was the inspiration behind the looks? How did the creative process unfold?
I knew I wanted to do water marbling for my nail art because it is a technique I've been doing for some time now and there is nothing else like it. Austin Springs Spa is located within the Carnegie Hotel in Johnson City, TN and I did my photoshoot within various places throughout the hotel. The Carnegie has a strong 1920s Jazz theme, so I wanted my nail designs to correlate with the location we were shooting.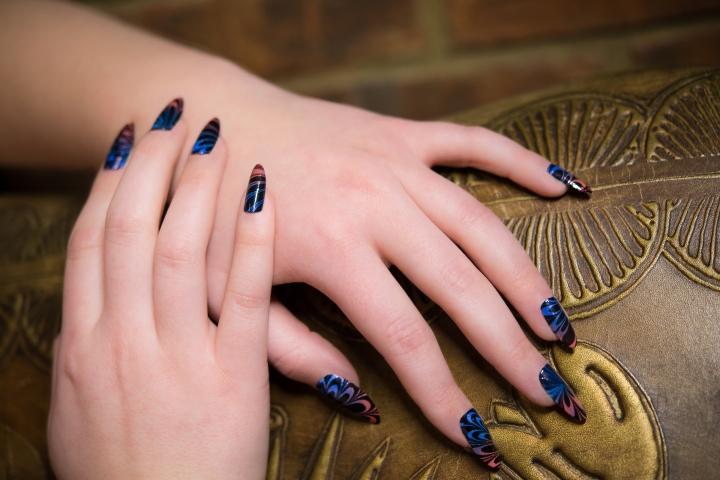 Were there collections in other categories that you found inspiring or particularly appealing?
In the Hairstylist of the Year category, Robert Grimes' collection is stunning. My nail designs for NAHA would pair beautifully with his hairstyles. Those are the probably the most perfect finger waves I've ever seen.
As a new addition to NAHA, what most excites you about having Nails in the spotlight this year?
Nails are the icing on top of the cake. They are what completes any high-fashion look. What good is a style if the hands aren't neatly manicured? I'm glad they are getting the attention they deserve.
Is there another area of beauty you'd like to explore more this year? Or elements you'd like to play with in upcoming collections?
As a licensed cosmetologist I do hair and nails, though my passion is in nail artistry. Being a finalist in the nail category has inspired me to give one of the hair categories a shot next time.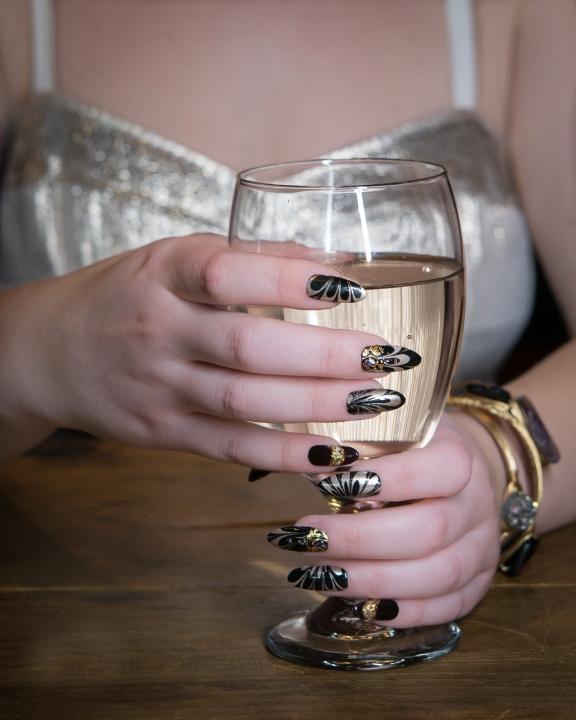 Who are your idols in the hair industry? Have you met any of them?
Guy Tang is amazing at what he does! His energy and enthusiasm is what gets me. I am always cracking up during his videos. As for my nail idol, Jan Arnold, co-founder of Creative Nail Design (CND) is a huge inspiration for me. She always has her own unique style and nails to go with it. She is definitely the First Lady of nails.
Do you have a ritual or lucky item you'll be bringing to the awards?
I am most confident when I am wearing detailed, eye-catching nail art, so expect to see me wearing my best nail designs to the ceremony!
What trend do you wish would come back in style? Is there one you wish would go away forever?
I'm a sucker for loose, effortless waves, but I would love to see the elegant updos of the 1940s and 50s come back in style for everyday wear. I wish the dreaded side shave wasn't a thing. It's like a girl tells her stylist she wants a 2007 Britney, but then bails out halfway through.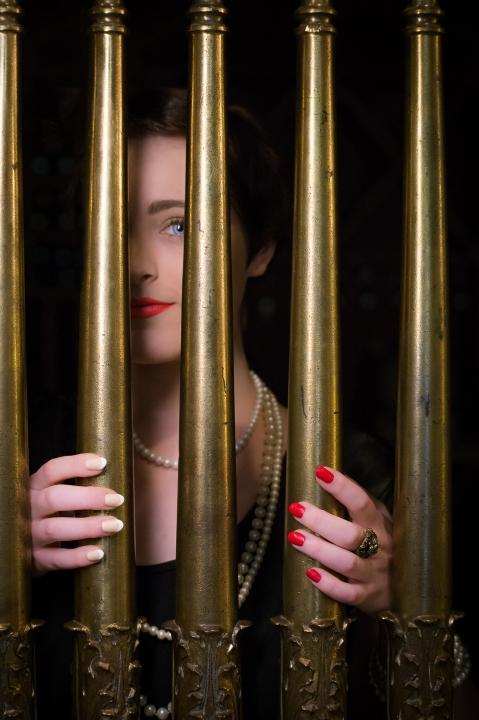 How will you celebrate a win this year?
Getting to go to Vegas is a celebration in itself. I've never been west of Nashville and this will be my first time on a plane, so I am beyond grateful for the exciting new opportunities NAHA has given me.
What non-nail related areas do you constantly find yourself being inspired by?
Fashion, nature, architecture. There is inspiration in anything, you just have to have your #naileyes open.
What is your guilty pleasure?
Singing along to classic rock. I have to tell myself to refrain sometimes!