Danny is a freelance session and hair stylist from The Netherlands now based in Berlin. His work includes styles seen in fashion week, editorial, and seminars sessions. When he is not getting creative on set he is doing so in the salon a few days a week or creating gorgeous art like you see below! Take a peek at his work and see the inspiration behind his collections!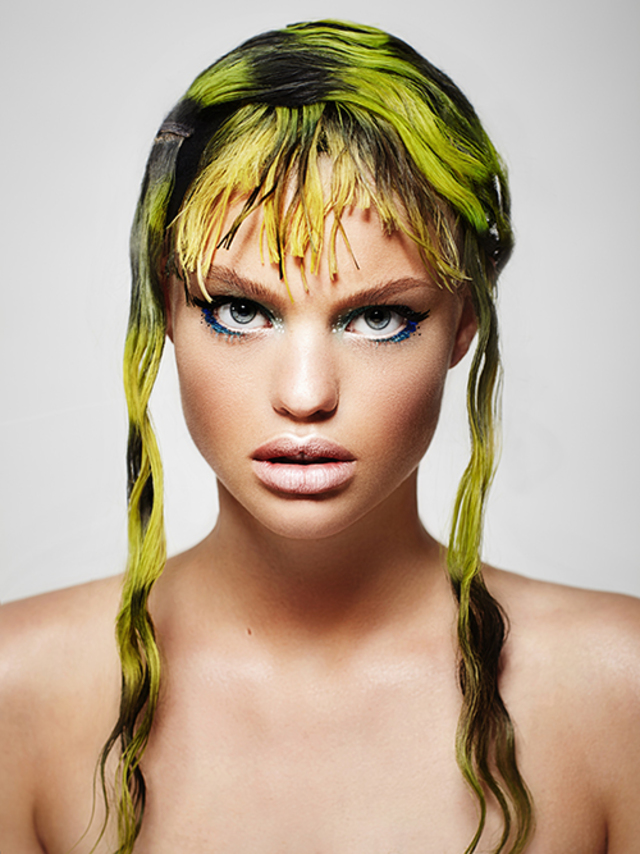 What drew you to hair styling?
At the age of 19 I came to a point where I felt like I needed to do something different and especially something creative. I first thought about going to art school but that quickly changed when a friend of mine took me to a fashion show. The models at the show were wearing big arty headpieces, which immediately mesmerized me. This fashion show opened my eyes and from that moment onwards I knew that I wanted to work with hair.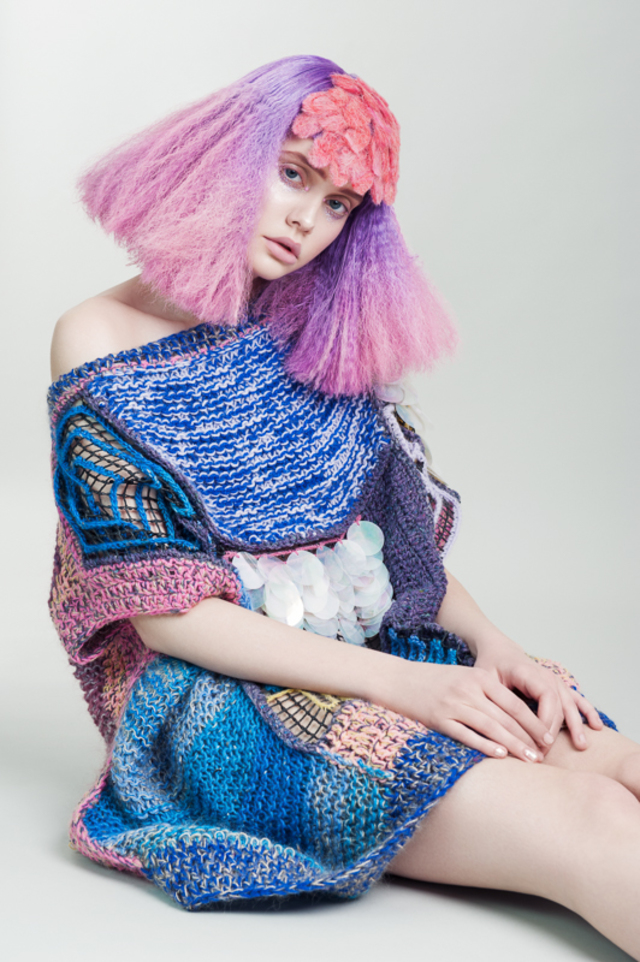 What is your favorite technique to use?
It depends whether I work on stage or in a salon. I am a big fan of dry cutting as you can see how the hair sits and moves. Next to that, I love to use freehand techniques for cut and color work. For my editorial work I work a lot with wigs and extensions. I like to soak them in some of my favorite products, shape them by making a setting in the wet or damp hair and let them dry and set.
What has been your biggest defining moment in your career?
A big defining moment in my career was back in 2014 when I won the Wella TrendVision Award in The Netherlands and represented the country in the international finals in Monaco. This was a personal success and meant a lot to me. Also the latest multiple nominations for the 'German Hairdressing Awards 2017/17' are a new peak in my career as me and my life & business partner Lizzy moved to Germany just over a year ago. This means a new country and new challenges especially as the style here is very different than in The Netherlands.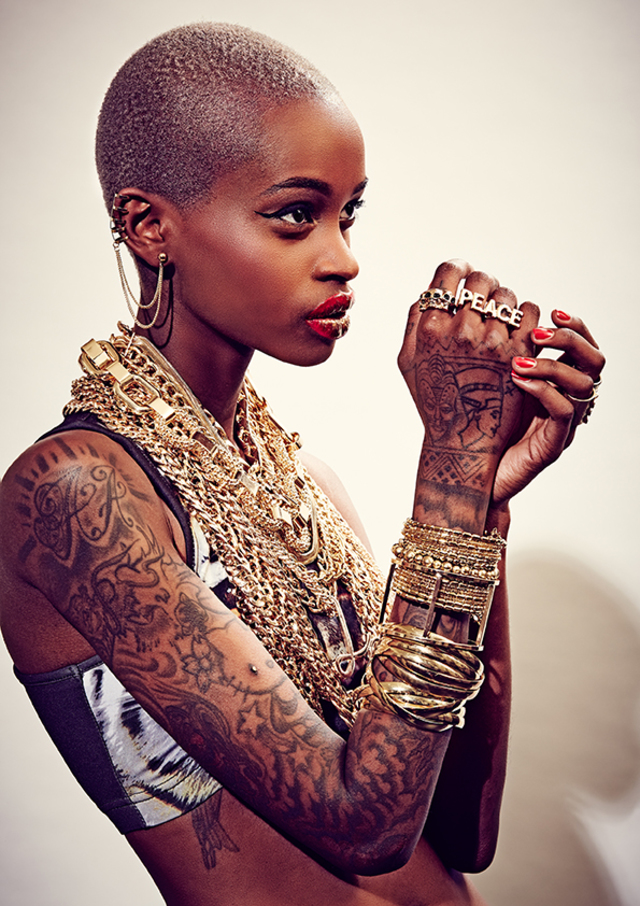 Is there a specific area you often find yourself looking to for inspiration?
As I am currently living in Berlin it's just a thing of opening up and enjoy the inspiration that hides behind every corner. I soak up as much of the vibe, the street art, music etc. as I can and use it for my editorial work.
What is the one product/tool that you can't live without?
I would never, ever want to go without my brand new Dyson Supersonic hair dryer that just redefined working with a blowdryer. Furthermore one of my favorite products is Head Rush from Tigi and of course beloved OLAPLEX that multi- plied the possibilities of dying and maintains healthy hair in good condition.
How did you work with your makeup/styling team to craft a final col- lection?
My partner Lizzy styled and organized the shoots so the communication lines were very short. We can communicate very quickly and work together in an efficient way, which results in styling and looks that really fit the concept that we have in mind perfectly. 

We briefed our make-up artists as well as photographers, assistants, models etc. with mood boards and went through everything separately on the shooting day itself.
How do you decide on the color/cut/style concept?
This is a process that shapes itself along the way. Me and Lizzy always brain- storm together and a come up with a DVT concept, which means high fashion vibes all over but with a twitch in it. This twitch can be found in either styling, makeup, haircut or colour, pose, lighting, or even model choice.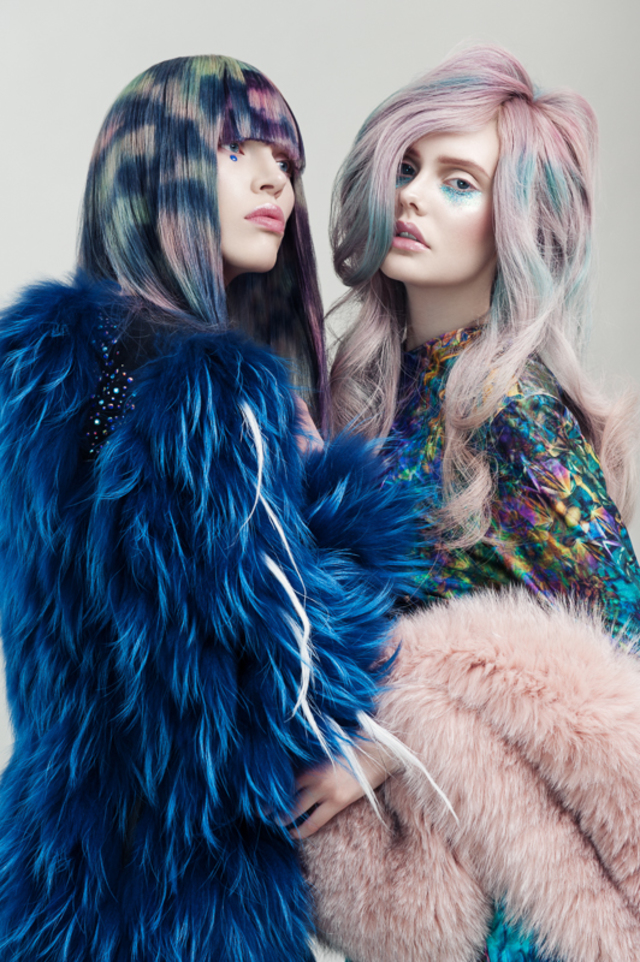 What statement are you making with your work?
The statement is "I do not compromise to spread my vision" and I don't look at someone else's grass as I am too busy working on my own.
Who were your mentors along the way and how have they shaped your career?
I never really had a fixed mentor for a longer period of time, as I like to learn different ways of approaching hair and interpret it into my own style. I think having just one person as a mentor would restrict or limit me to a certain style or work technique so therefore I love to collect glimpses of different techniques and aspects of the industry.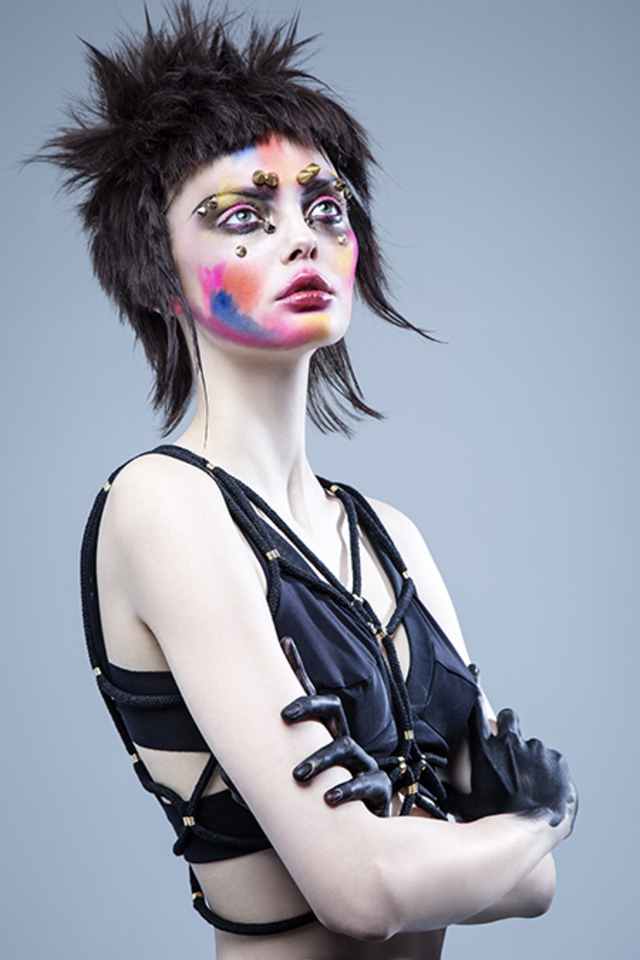 What hair/color trends can we look forward to this Fall?
I did never and will never believe in 'Trends' as in: let's do this or that colour because it is hot and trendy at the moment". 

I believe in a tendency that lasts for a longer period of time so my view is that we will keep on seeing a lot of freehand colours with hidden shades like for example a soft copper tone and some hand painted shimmer in it or a brunette with some hidden parts of dusted-violet or maybe even a soft mint green... I think colouring in the upcoming time will be interesting as people are getting more and more interested and open to experiment and are not necessarily wanting to stay within the natural colour palette like in the past few years.
---
Be sure to stalk Danny van Tuijl on Bangstyle to see his latest styles and stay tuned for more tutorials and tips from your favorite artists!