Gino Fang's collection speaks straight to the heart of any artist. Not only does it highlight beautiful hair, the color and composition set it apart as a true work of art. Each piece evokes a feeling aside from just beauty, but rather an emotion, tied to some facet of the artist. Take a peek at Gino's collection and learn more about the artist behind this beauty…
---
Can you tell us a little more about you and your styling background?
I was native born and bred in Taiwan. Before hairstyling, I worked in different industries such as office settings, a Japanese restaurant, a factory… etc. Then I jumped into hair styling as my career 10 years ago. Since I have been in the industry I have been lucky enough to win awards such as: The 2014 International visionary award finalist (Avant-garde), 2015 International visionary award finalist (Avant-garde), 2016 L'oreal Style & Color Trophy Taiwan Finalist, and Shu uemura art of hair GALLERY OF STYLE 2016 – Taiwan – 1st place winner.
What is your favorite technique to use?
To me, there's not one specific technique to use. I prefer to mix different techniques to create a new style.
What has been your biggest defining moment in your career?
There are "for the first time" key moments that have become the foundation of my career. For example, when I first became a hair designer, and my first guest told me how she loved the hairstyle I designed for her, with a sincere smile on her face. Another was when for the first time I joined the AHS Awards in London to feel the power of an international event and for the first time, I won the first place of SHU UEMURA Hair style gallery award… these moments are the boosters to my styling career.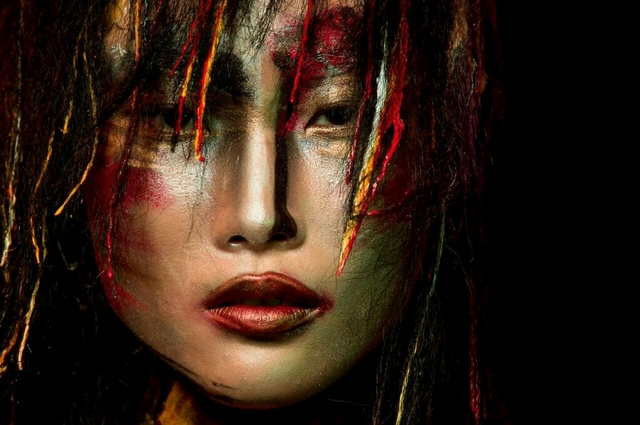 Is there a specific area you often find yourself looking to for inspiration?
My inspiration is from my life, like music, drawing, art pieces, and nature. While most of my ideas are from the emotional experiences of my life. My recent collections are from the books I read.
What is the one product/tool that you can't live without?
To me, every tool or product has its role throughout the creation process, I can't live without any. If you want to make good work, you need good inspiration, good technique, and good tools to make it.
How did you dream up this collection?
This collection is an extension from the inspiration piece I created for the Taiwan Color trophy hairshow. The story was about how a dancer faces a lot of competition, she needs to arm herself to beat the competitors. But in the end, there is a no show on stage due to the inconsistencies of the team ideas.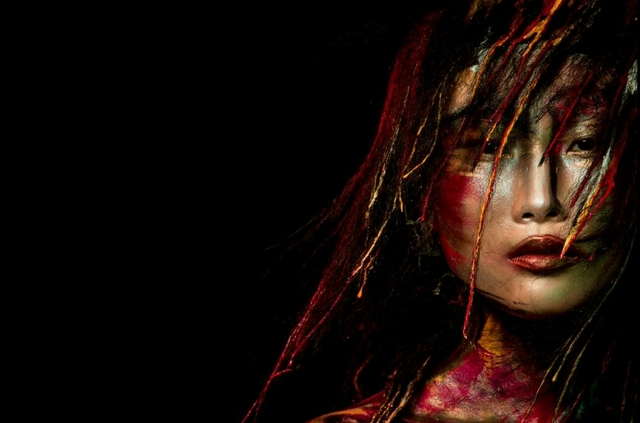 How did you work with your makeup/styling team to craft the final image?
The makeup artist and myself had worked freely on the color this time, so we created an irregular makeup & hairstyle. For the photographer, I asked him to film it as a premium work of art.
How did decide on dreads?
Inspiration is the key to my life, I am afraid of having no new ideas. I used to work overloaded, living a very intense life, but it will leave you with no inspiration for new styling at all.
What statement are you making with this collection?
The collection has no topic. It comes from a freely flowing creative point of view, no boundary, no rules. The visual is just like a luxury premium work of art.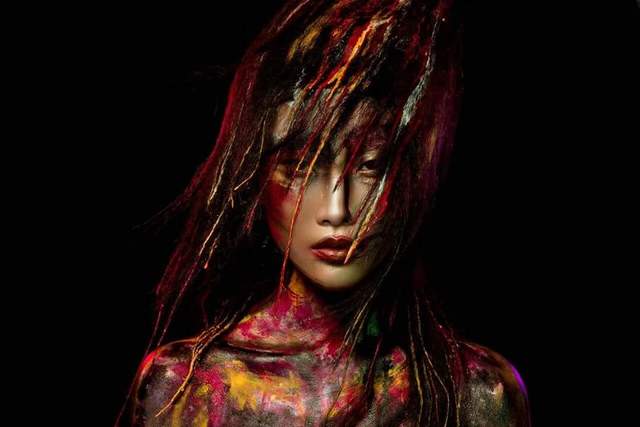 If you had a superpower, what would it be?
I'd like to have the ability to "jump" from one place to another, (like the science fiction-action movie "Jumper") so I could move to many places freely to feel the different culture and search for more inspirations.
Who were your mentors along the way and how have they shaped your career?
I respect everyone I have met in my career that enriched my experience. I learned from "FLUX" (the salon I work for) that "creativity" is anytime, anywhere, and one should see the hair in different perspectives to see the uniqueness of it. As a "Loreal" education ambassador, I learned how to share through education, and how to develop the hairdressers, and how to grow the hairdressing industry. Joining the international contest has showed me the great of the world… every incident has become the mentor to my career.
What hair/color trends can we look forward to this Fall?
Middle-layer cutting and low-hanging curls will be popular this Fall, it makes the hairstyle a very lazy & fluffy look. As for color, Bronde (Brown+ Blonde) color, a soft mix of brown and cold gold, that will bring the warm texture to fall and winter.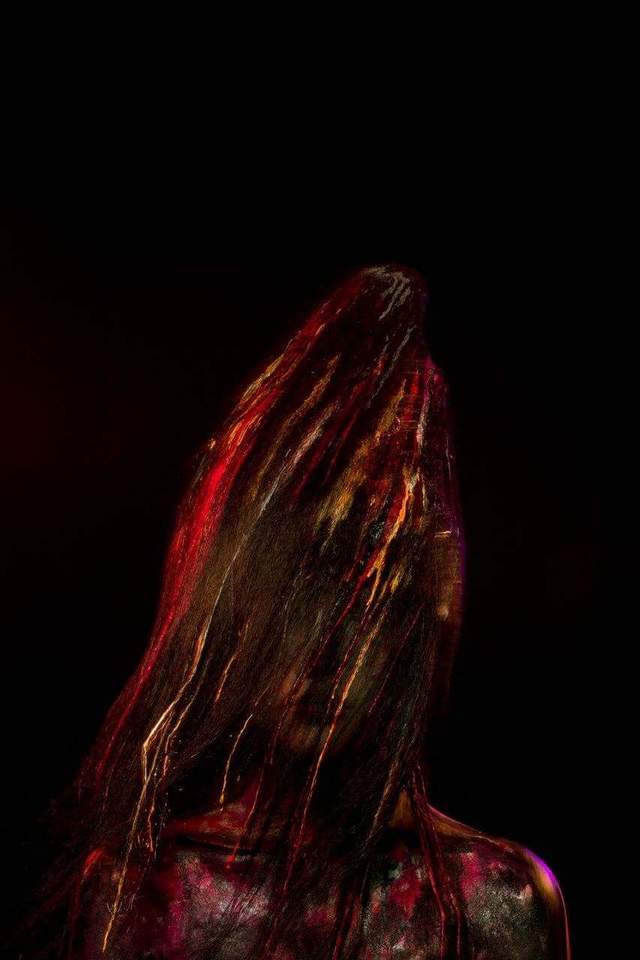 For even more inspiration be sure to stalk Gino Fang on Bangstyle!