Her passion for hair started at any early age, when she used to give her father haircuts. From there, it has grown into so much more, a true artist, Mary Alamine transcends barriers in styling to create fantastical works of art. As an AHFA and Hair Expo Awards Winner, 2016 has been a great year for Mary. Learn more about her work, her inspirations, and her advice for the next generation.
---
Can you tell us a little more about you and your styling background?
My love for hair started at a very young age. My dad used to ask me to cut his hair at the age of 8 and he told me I was the best hairdresser in the world even though it was the most terrible and uneven haircut he ever had. It was through that encouragement and making others feel happy that paved my path to where I am now.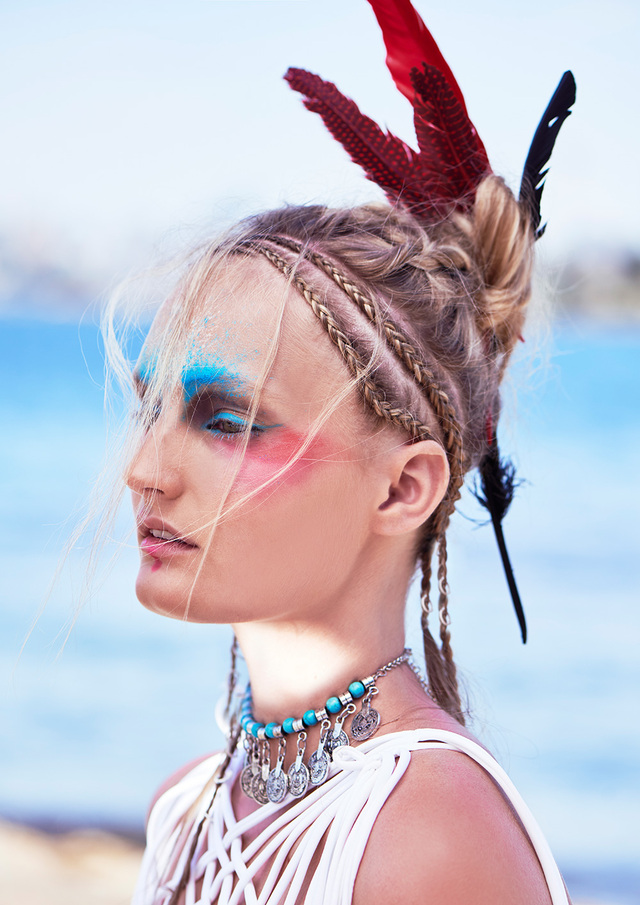 What drew you to hair styling?
I have always had such a huge passion for the styling part of hairdressing and especially because you can mold and create anything in your mind. I love working with new and different textures and push boundaries till I create something truly unique.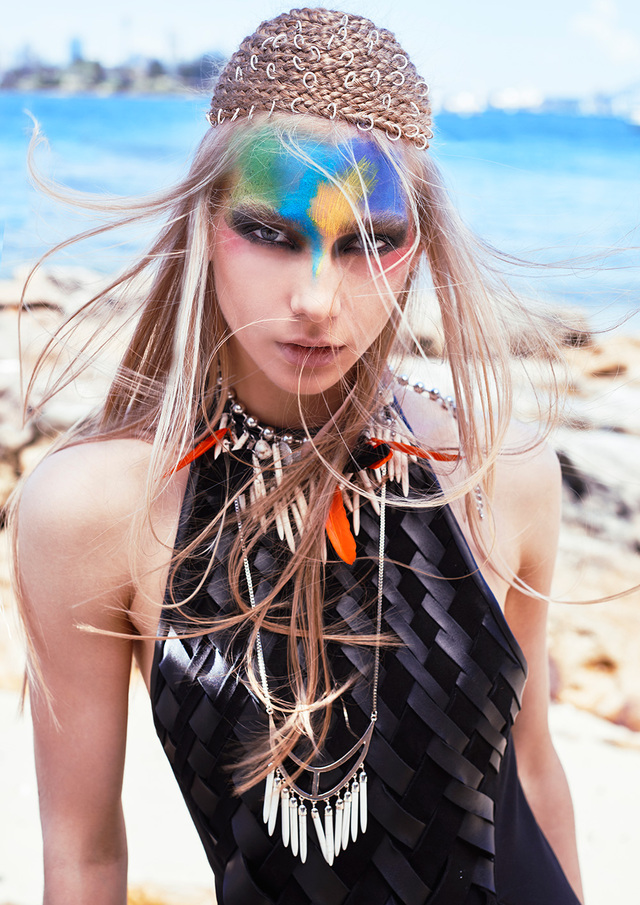 What is your favorite technique to use?
I love creating texture in the hair using the end of a metal tail comb and wrapping the hair around it then heat it and let it set. This gives the hair a beautiful coiled textured and can be manipulated into anything once brushed out - not to mention the huge amount of volume it creates.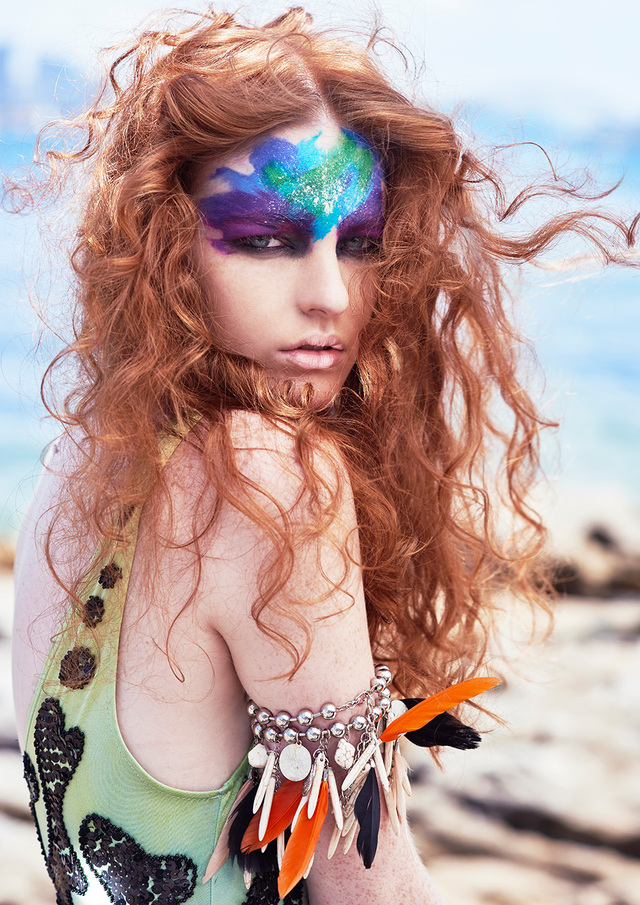 What has been your biggest defining moment in your career?
I am lucky to say I have 2 defining moments which both happened this year -when I won the Australian Hair Fashion Awards title of NSW/ACT Hairdresser Of The Year and the Hair Expo title of NSW/ACT Hairdresser Of The Year.
It was the most incredible moment being announced twice and it still feels surreal even now. It made me realise that everything I have been working towards most of my life was finally happening and I couldn't be more grateful for these titles.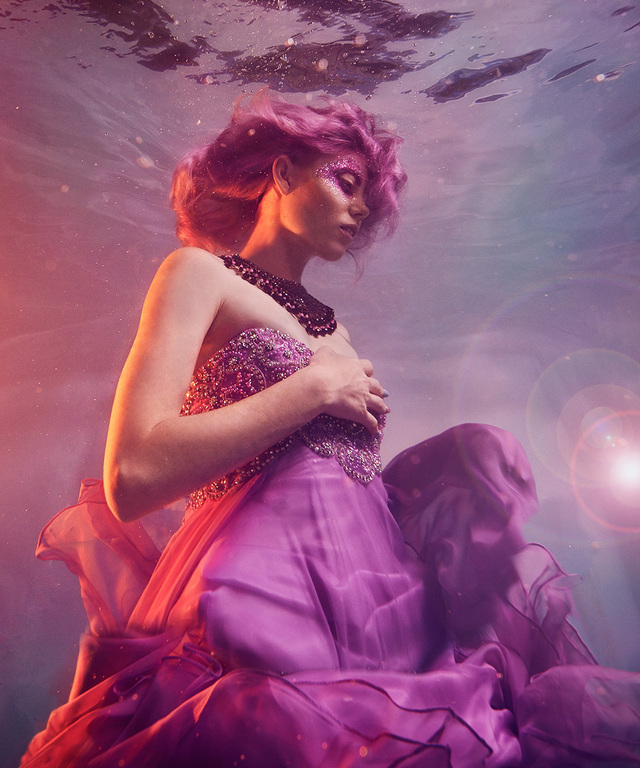 Is there a specific area you often find yourself looking to for inspiration? It's a question I am asked a lot and I always find it funny when I think about it! I could be walking in the street and see someone with a really bad haircut and that might inspire me, which sounds odd but I think I can take that and turn it into something really cool and different. I also often find inspiration when I travel and explore different cultures and walk through villages and am intrigued by the culture and fashion they possess.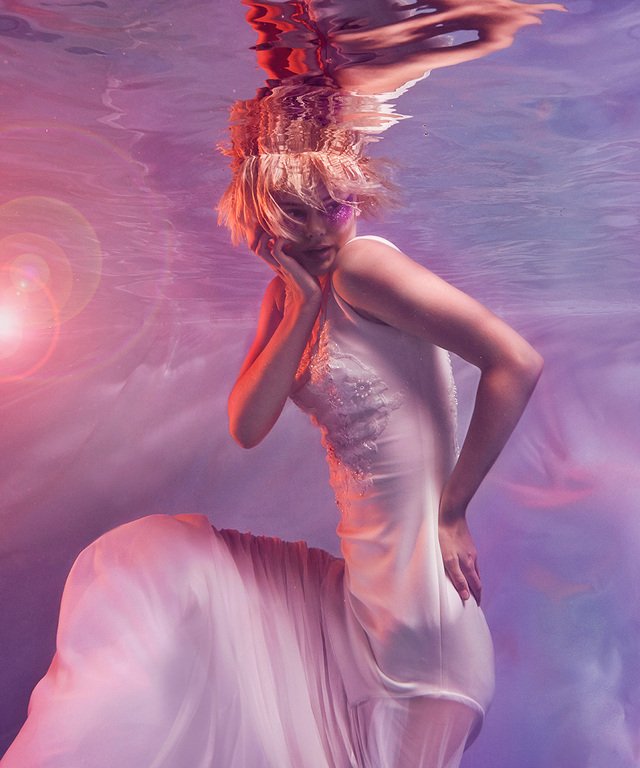 What is your biggest accomplishment so far in your career?
My biggest accomplishment in my career would definitely be winning the title for NSW/ACT Hairdresser Of The Year for both the AHFA and Hair Expo Awards, opening out third Royals Hair salon in Cherrybrook and opening Royals Hair Academy all in the one year! It's crazy to even begin to comprehend but 2016 has been an amazing year and I'm truly grateful.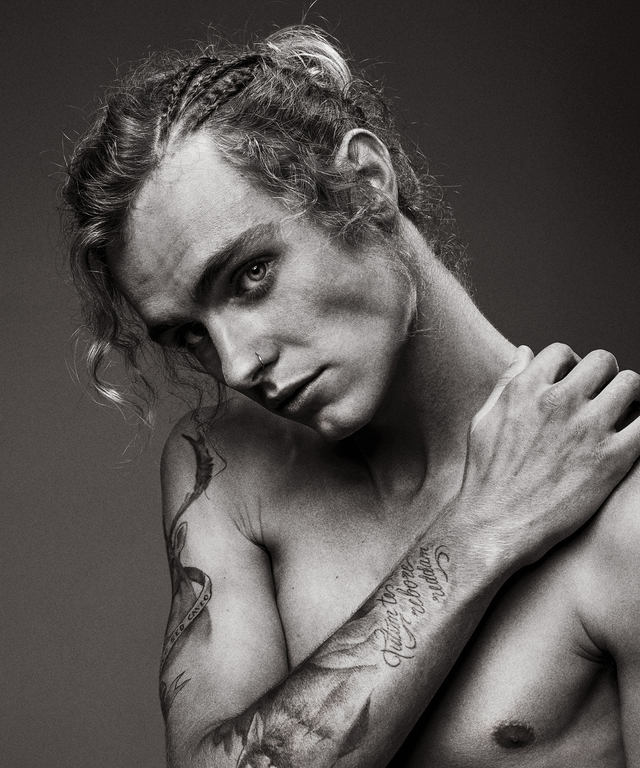 What is the one product/tool that you can't live without?
Where do I start? I usually take about 20 products when I travel for 3 days so how do I break it down.
I have to say my hero product is the KEVIN.MURPHY DO.OVER and my hero tool is the GHD Aura Blowdryer.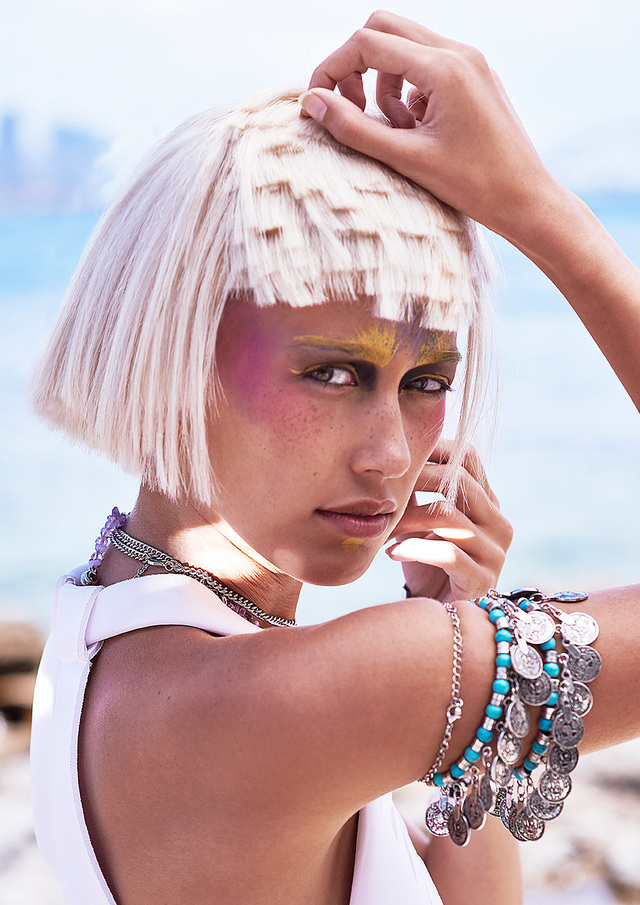 Do you have a favorite collection?
My favourite collection is my winning collection I shot for the AHFA this year - Immortelle. I really pushed the boundaries with this collection and experimented with different textures and I really loved the outcome. I feel like this collection is very true to who I am as a stylist.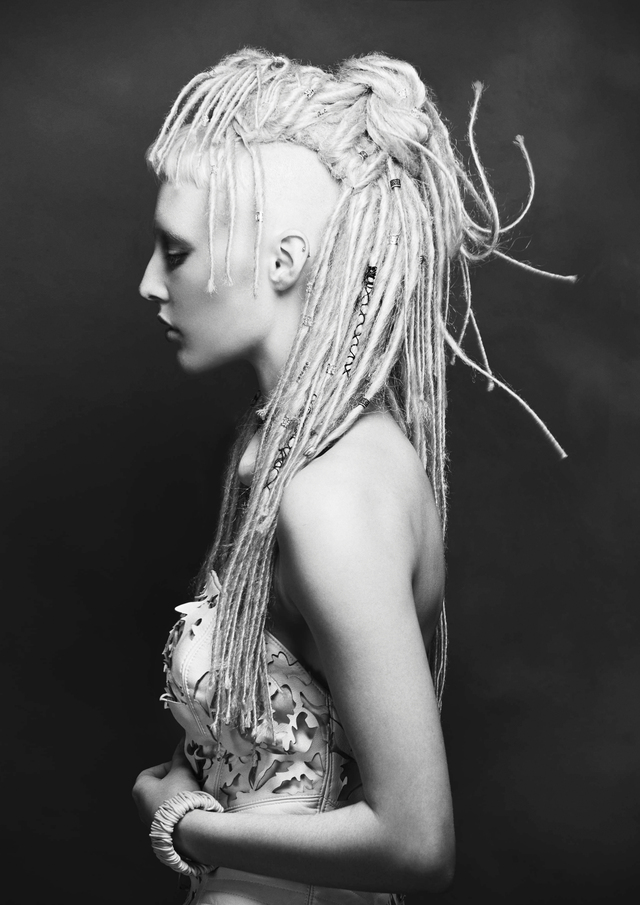 How did you work with your makeup/styling team to craft the final image?
Having a great team that understands your vision is key because without them they can't bring your vision to life. I'm very luck to work with really talented artists that help bring the magic to life.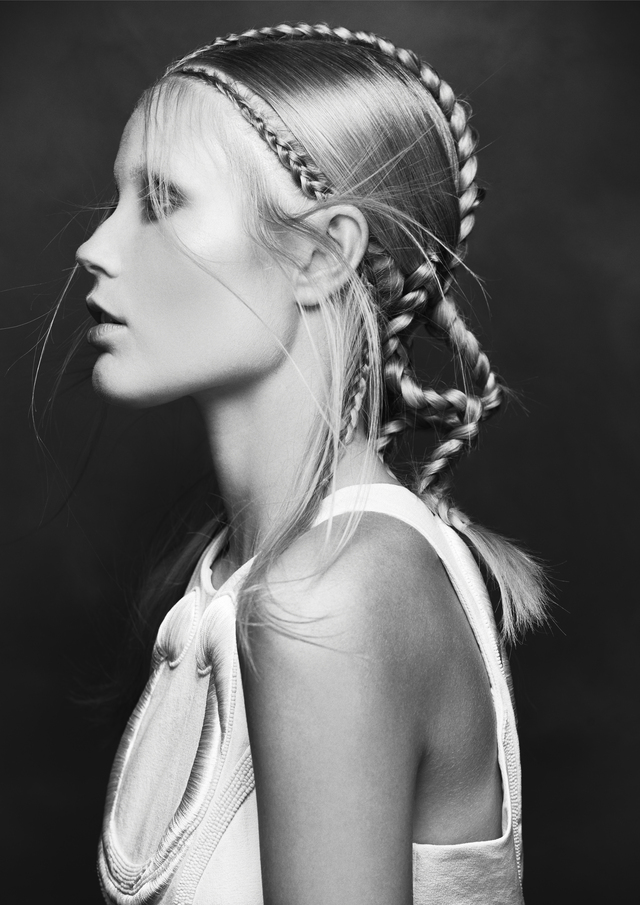 How did decide on the color/cut concept?
Although I love colour and the collection I did the year before was very colourful and was inspired by the Gypsie culture I decided to shoot black and white because it went really well with my inspiration and vision. The haircuts were short and edgy with a really cool textured fringe that I felt really fit the collection.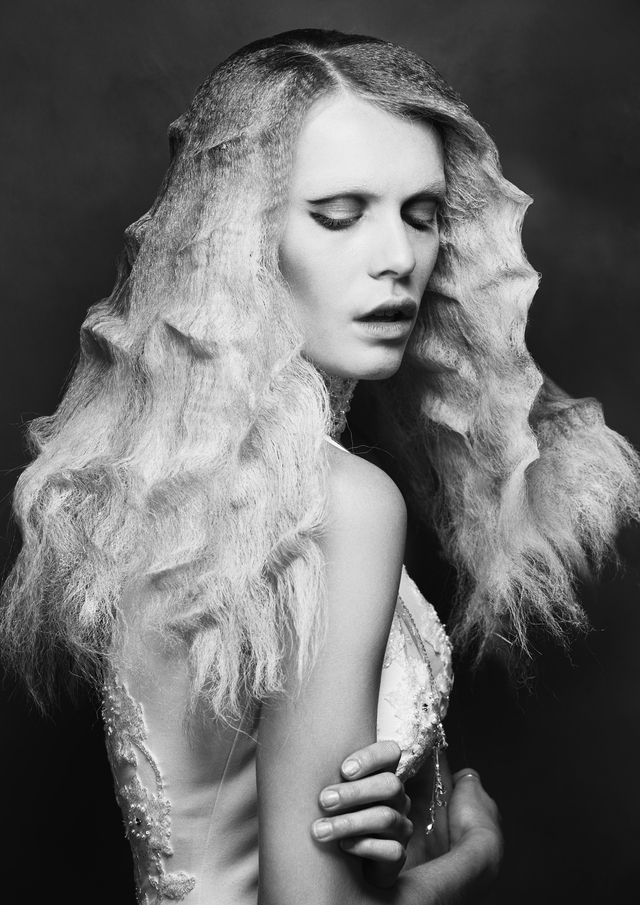 What statement are you making with your art?
I always like to show what kind of a stylist I am through my work and never try and be anything other than who I am. I always try and express myself through my collections and work to create something unique and beautiful that is really alluring.
If you had a superpower, what would it be?
Well for starters, telepathy would be really handy being in the salon reading people's minds and understanding exactly what clients want!! Another one would be to be able to fly anywhere and avoid Sydney traffic but that's not the only reason. I am a dreamer and my head is always in the clouds and I love the freedom so being able to fly everywhere and through the clouds sounds like my ideal super power.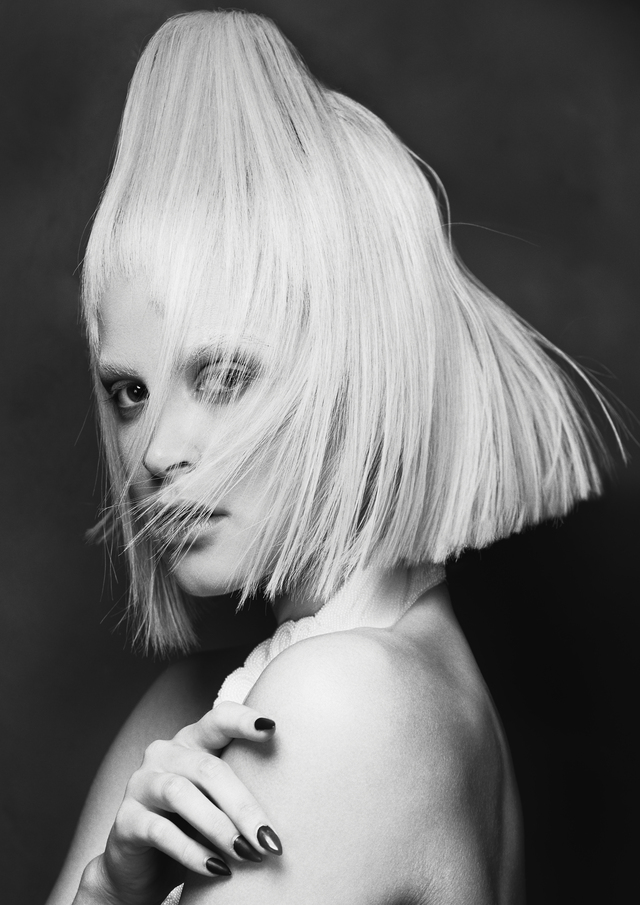 Who were your mentors along the way and how have they shaped your career?
I was really luck to work with some amazing artists and learn from some very inspiring people. When I joined KEVIN.MURPHY my mentor was Nathan Gorman and I learned a lot from him and working backstage at shows I also learnt a lot from Alan White. They have really inspired me and still inspire me till today.
Do you have any advice for novice stylists?
Always say yes to every opportunity that comes your way and NEVER give up on your dream.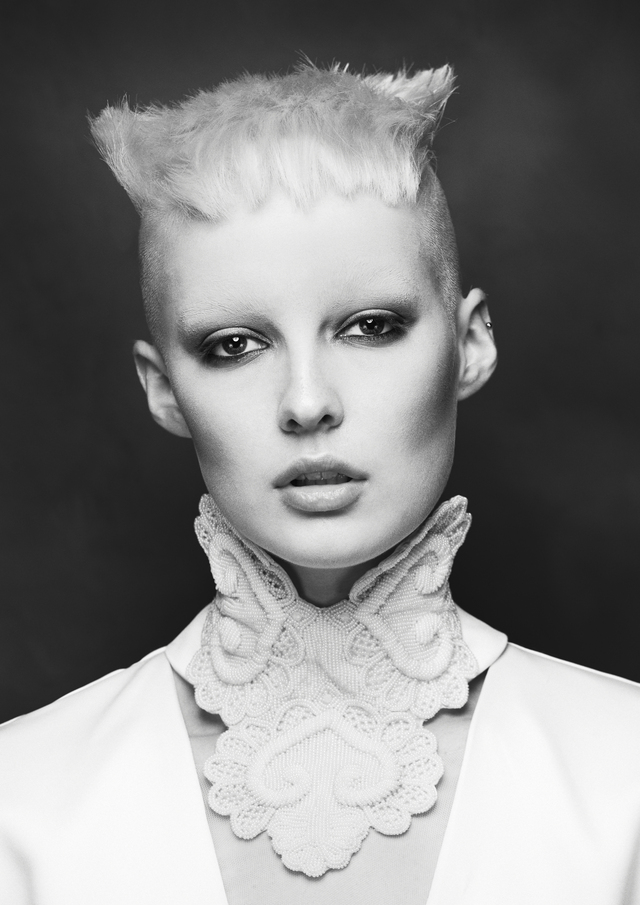 What hair/color trends can we look forward to this Fall/Spring?
I think we will be seeing a lot of copper tones in hair colour and warmer shades and definitely lots of fringes and lobs coming up.
---
To see even more of Mary's inspirational work be sure to stalk her on Bangstyle and check out even more artist's here!