With an outstanding sense of fashion, style and technical skill Peter Mellon is making waves with his sea inspired collection. His pieces give off the feeling that they are underwater while their styling screams astounding! We absolutely love getting lost in this collection! Learn more about Peter, his inspirations and how he got to where he is today…
---
Can you tell us a little more about you and your styling background?
I started hairdressing at 15 and became a stylist at 16. I then went onto become a Toni& Guy stylist and worked my way up to a director working as a session stylist at London Fashion Week, working with TOM FORD and VIVIENNE WESTWOOD.
Since starting with Medusa 3 years ago I've had amazing opportunities within the company, becoming Creative Director and gaining a place on the Wella Generation Now styling team in 2015/2016 and becoming a Wella Trendvision U.K Finalist in 2015 & 2016

​What drew you to hair styling?
I'm an artist at heart but didn't want to paint pictures and I love the way that hair flows, so combining the two is magical.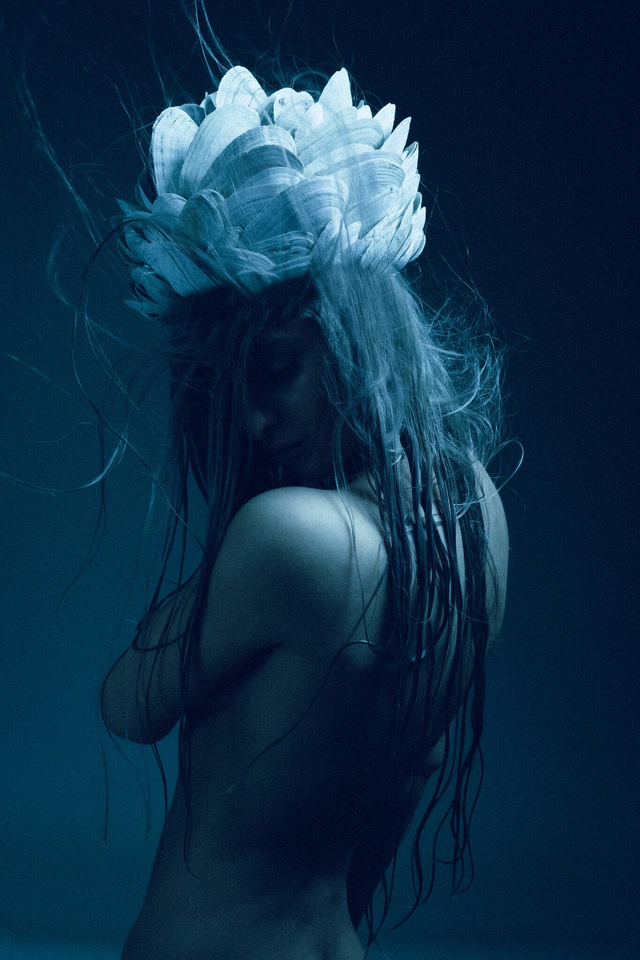 ​What is your favorite technique to use?
I love free hand painting the hair as it allows you to have so much creativity and you can experiment, making the colour more personal to the client.

​What has been the biggest defining moment in your career?
Winning a place on the WELLA GENERATION NOW 21014/16 team and becoming a UK Finalist in the Wella Trend Vision Awards 2 years running!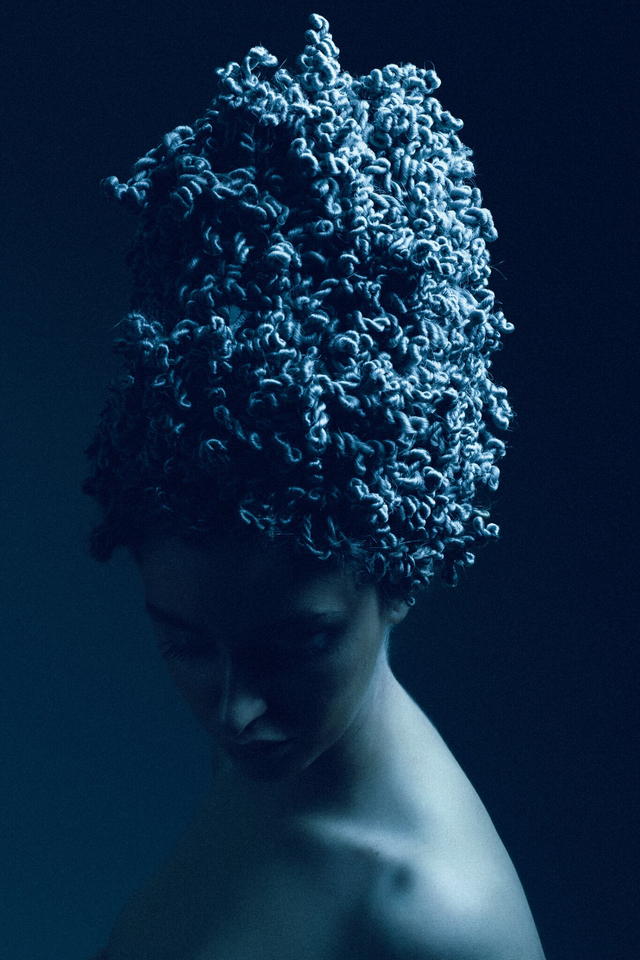 Is there a specific area you often find yourself looking to for inspiration?
I love the catwalks and seeing new trends of hair, especially Oasis Haute Couture,they just push the boundaries that little bit further that you need.
What is the one product/tool that you can't live without?
I'm in love with the new Dyson Hairdryer, it allows you to have a smother and shinier finish.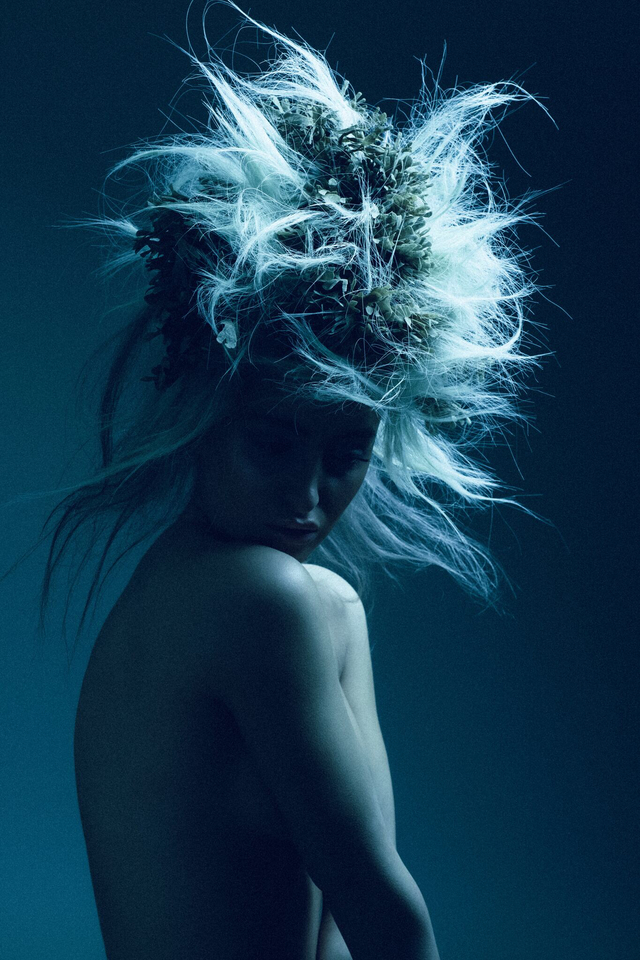 How did you dream up this collection?
I've always loved under the sea and wanted to create a beautiful Editorial and Avant Garde theme to the collection. The octopus image was the first image and actually the last hair to be photographed that day, it was a 5 minute styling job and as I saw that image I knew it would be strong, from there I dreamed up the other images.
I wanted to create a beautiful mystical collection with the sea as the inspiration. I used a lot of paper Mache hats and built up shapes with twisting hair techniques. I live in Edinburgh by the seaside so in one of the images there's dried out seaweed and another has shells. I also used wind machines in some of the images to create movement to it looked like she was floating through the sea.
How did decide on the style concept?
I wanted to be dark and beautiful but to really concentrate on the hair. A big trend was denim hair and it fitted in well with the background to make it look under water.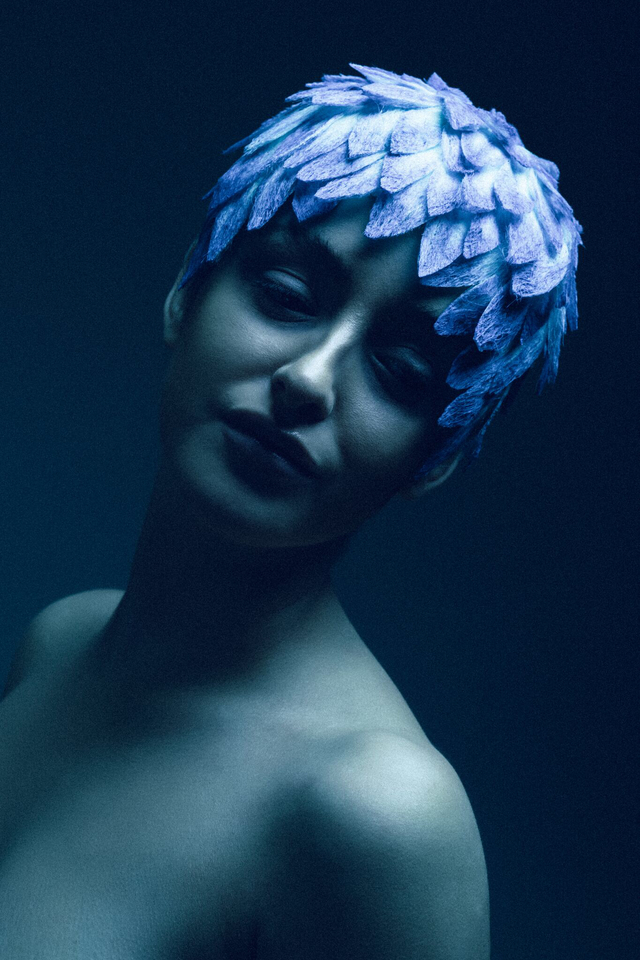 What statement are you making with this collection?
That Avant Garde can also be beautiful and powerful.
If you had a superpower, what would it be?
I would love to have photographic eyes! There's always a moment when you wish you had a camera!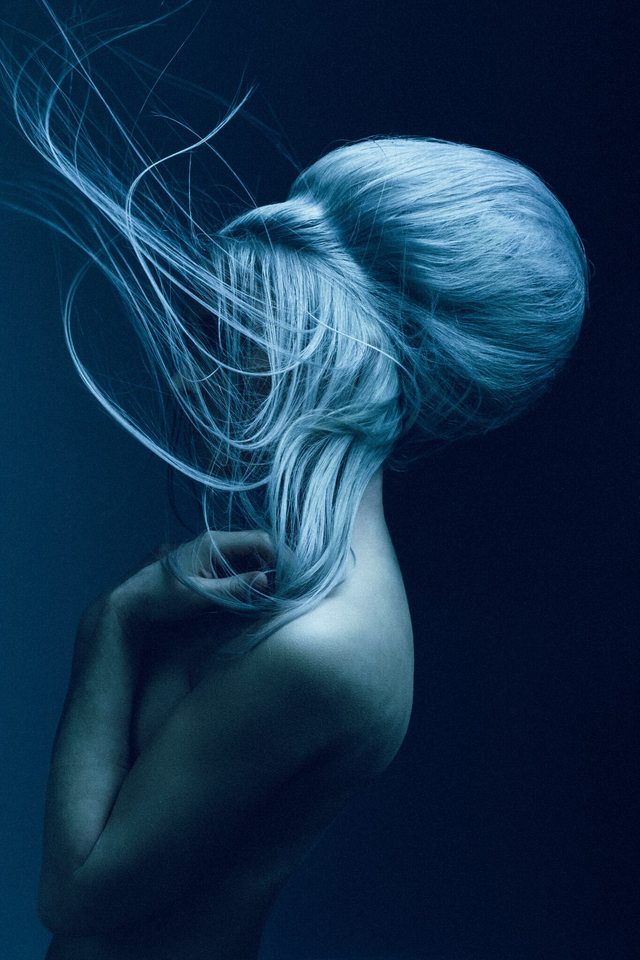 Who were your mentors along the way and how have they shaped your career?
My first mentor would have to have been Max Tate, he led me to become the hairdresser I am. Allowing me to be me, pushing my creativity, believing in me, allowing me to take on creative projects and pushing me to become a Toni&Guy session stylist,
My mentor now is the amazing Colin McAndrew of Medusa who is pushing me even further in my career, giving me endless amounts of opportunities within the amazing hairdressing industry and believing in me. As I'm getting these opportunities, my knowledge and skills as a hairdresser are going from strength to strength, and I thank everyone that's involved in my journey to become the best of the best!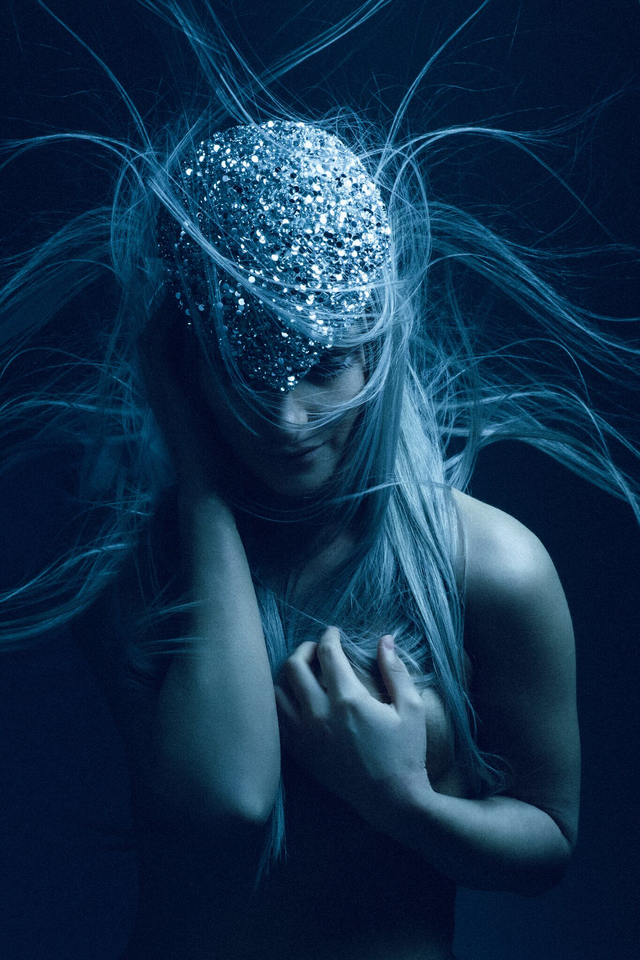 What hair/color trends can we look forward to this Fall?
We should Look forward to free flowing hair where the undone is the new done and the colour is personalised to the client, we start to contour the hair to bring out the best assets in the clients face to make it even more natural and beautiful!
---
For even more inpiration, be sure to stalk Peter on Bangstyle and stay tuned for his latest uploads!