The latest collection "Twist of Vintage" by Robert Grimes is absolutely stunning, from the hair to the makeup and the way in which the image was captured. Robert uses the classic finger wave and modernizes it to create a slick look. With his styling, we are left with the feeling that fingers waves will be making an even bigger splash that we had originally anticipated. Finger waves aren't the easiest style to complete but Robert's style is flawless, take a peek for yourself…
Can you tell us a little more about you and your styling background?
I went to Cosmetology school in NYC and I started out wanting to do nothing but cuts and styles. I later came to find my eye for color when I moved to sunny San Diego and I worked behind the chair taking on anything that was booked. Perms, color, cuts, makeup, you name it. When I moved to Austin three years later I found myself at the Ruiz Salon and I decided to specialize in color. I have since worked on refining my color skills and I am constantly trying to find ways to reinvent my styling skillset through education and photo shoots.
What drew you to hair styling?
I didn't want to be a waiter while I went to college, so I decided to get myself a skillset so that I could make good money and pay my own way in the world. I didn't want to be a financial burden to my parents, or my partner at the time, I was 19 then, and the more I did hair, the more I discovered my natural talent for it, and it just kept blossoming.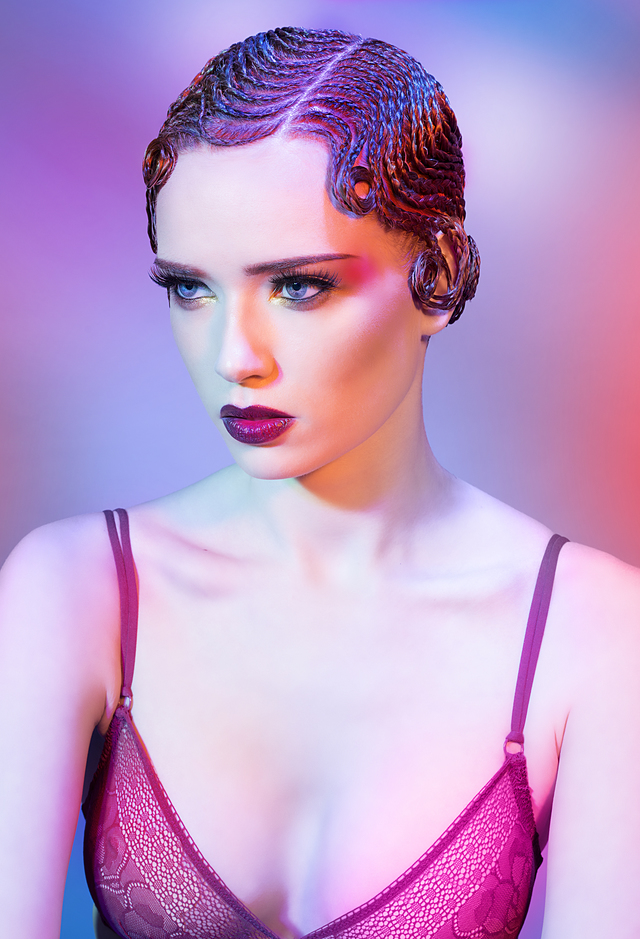 What is your favorite technique to use?
That's rather difficult to say, but for color, I love color melting. There are so many variables that have to be taken into consideration, and if the formulas are well thought out, then the result is always mind blowing.
What has been your biggest defining moment in your career?
I would have to say that winning 2 NAHA awards on the same night was a rather defining moment for me. It pulled together all of my hard work, and all of my teams hard work and it just paid off in a big way for us all.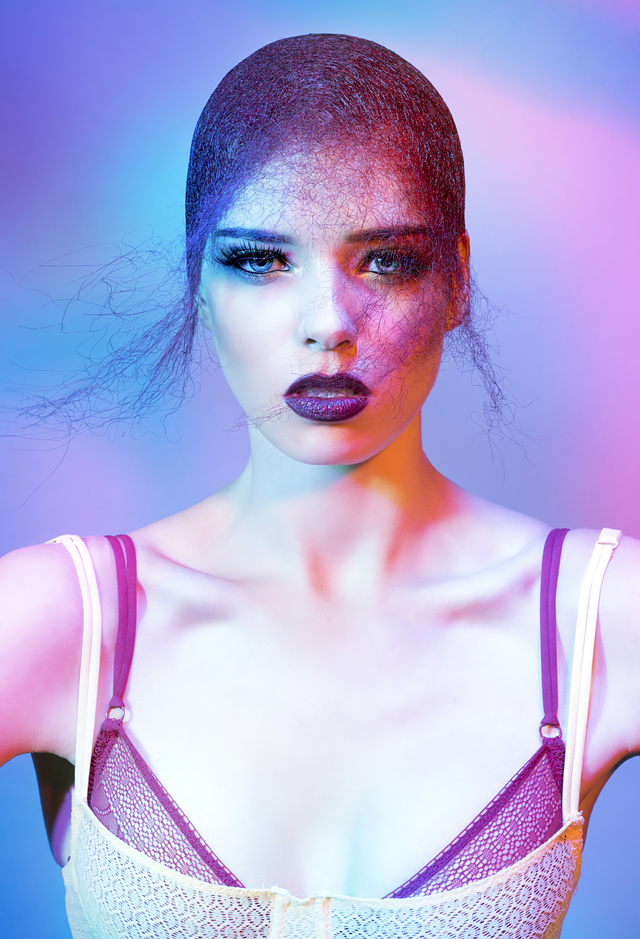 Is there a specific area you often find yourself looking to for inspiration?
I look to nature a lot to find my inspiration.
What is the one product/tool that you can't live without?
I can't live without Aveda's Control force hairspray. It is indispensible on set and behind the chair.
How did you dream up this collection?
A lot of my creativity actually comes to me in dreams or in meditation. Then it's all about the story boarding from there.
How do you use styling to enhance your images?
For the images that my team and I create, it's really all about the photo. It has to capture something not seen, but rather felt. We all try to focus on this invisible force when we create an image, and my styling definitely takes cues from the unseen force. I try not to get too distracting or too "hairdresser" with the hair, and instead I focus on creating a story, and a feel.
How did you work with your makeup/styling team to craft the final image?
Communication is the number one factor in any collaborative effort. My team and I (photographer Tania Quintanilla and Makeup artist Kelsey James) meet at least two times before the shoot to make sure that we are all on the same page going into things like this. We use social media for some inspiration and then create boards on Pinterest to make sure we all have the same images to help make the day of go as smooth as possible.
How did you choose finger waves?
I used to hate finger waves, but I never back away from a challenge. So I took them on full force until I learned everything I could about wet setting waves and curls. It was through this that I created my own technique for waving hair and when my photographer saw my work with waves, she insisted that we use them in a shoot because of how rare it is to find someone who can create them.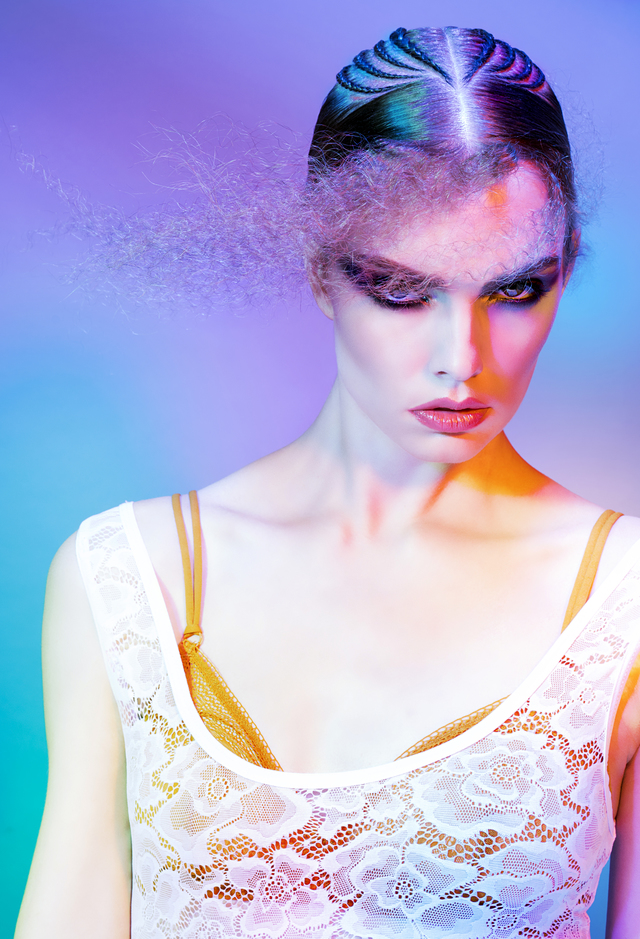 Finger waves are definitely making a comeback, how did you use styling to modernize them?
Finger waves are so classy and beautiful, they really make themselves modern all over again without much effort on my part. The only thing that I try and make sure I take into account is the size of the wave on the model that I'm shooting.
Did you like doing finger waves in hair school?
I hated them, but it was my incapability to do them at first that pushed me forward. I don't like failing at a challenge, so I didn't let them stand in my way.
If you had a superpower, what would it be?
My super power is patience. I have a very large threshold for being patient with a person or situation. I wish I could share it with the world, cause I feel like we could all use a little more of it.
Who were your mentors along the way and how have they shaped your career?
My main mentors are Allen Ruiz, and Antoinette Beenders, the two of them have shaped and molded me greatly along the way. They are two of the best mentors that I think anyone could have asked for, but you certainly have to be ready to hear the truth.
What hair/color trends can we look forward to this Fall?
Trends that I see are lots of natural texture looks with cuts using deep point cuts to create shapes and allow the natural texture to be enhanced instead of super clean lines. As for color, it's the season to darken things up as always, and I feel a red head revolution coming our way. Those are the trends that I would keep an eye out for.
---
If these images have left you wanting more, be sure to head over to Robert's page to see all of his uploads and inspirations!