Award Winning Stylist Cherie Falco, of Kinky Curly Straight salon in Sydney, created this one of a kind collection with vivid colors and semi structured up-styles. Through hard work, extra classes, mentorship and practice Cherie's talent continuously blooms - take a peek at her latest collection, Secondary Spectrum, and learn about her inspirations behind the looks!
---
Cherie is a stylist and colourist who is always intrigued by each seasons new colors and shades. Cherie's inspiration in this collection was drawn from the fashion trends of the 2016-2017 season with bright strong colours taken from the secondary colour wheel. She drew on oranges, purples and greens to really make her art pop and create the look and feel of the collection.
As research began for the collection she was drawn to where she could find this bright, bold colours in nature - which is where the idea of purple tulips and bird of paradise were born. To Cherie, this flowers still come off as delicate as they bloom, juxtaposed in nature by their strong structures.
These sentiments carried on in her styling techniques by choosing intriguing styles to enhance her colour techniques. She used baby lights, splices, root stretch and ombre to create her fashion forward hair art, complimented by styling that inhibited the natural flow of hair through the movement in waves, curls, and twists.
Allowing the hair to shine, make up was left natural and neutral for a soft background.
THE COLLECTION: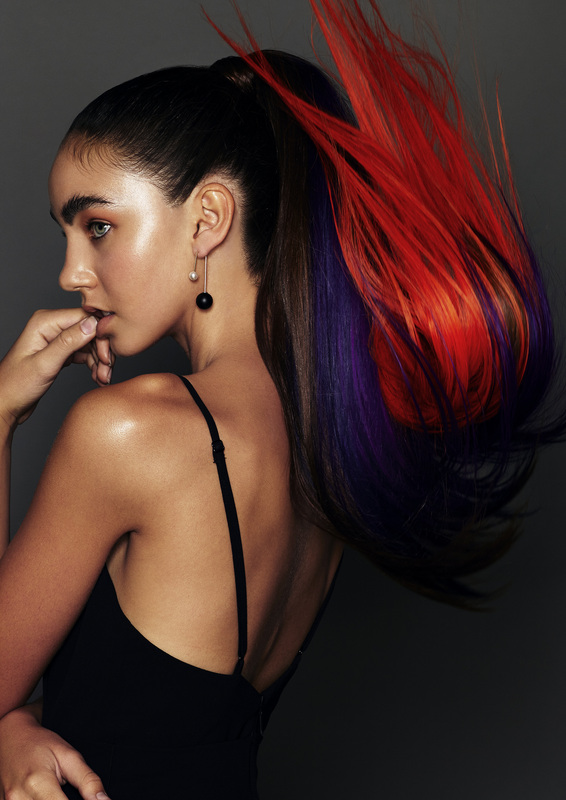 Princess Irene Tulip
The elegant movement of hair flicking up into the air with a beautiful curved shape is inspired by the Princess Irene Tulip. Orange works to empower the colour and focus.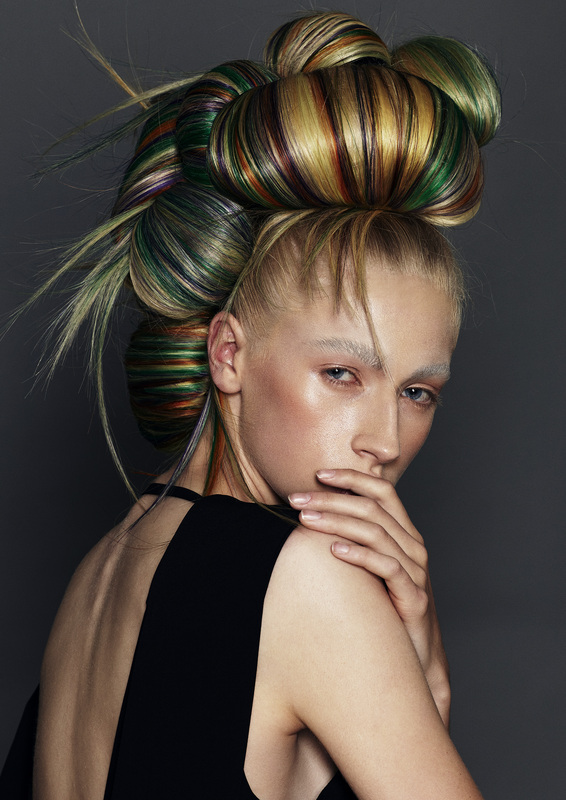 The Orchid
Uniquely shaped with each bun being individually crafted, no area is identical. The Orchid comes in various sizes, colours and patterns. This style is inspired by the coloured streak lines that unite to form a beautiful masterpiece.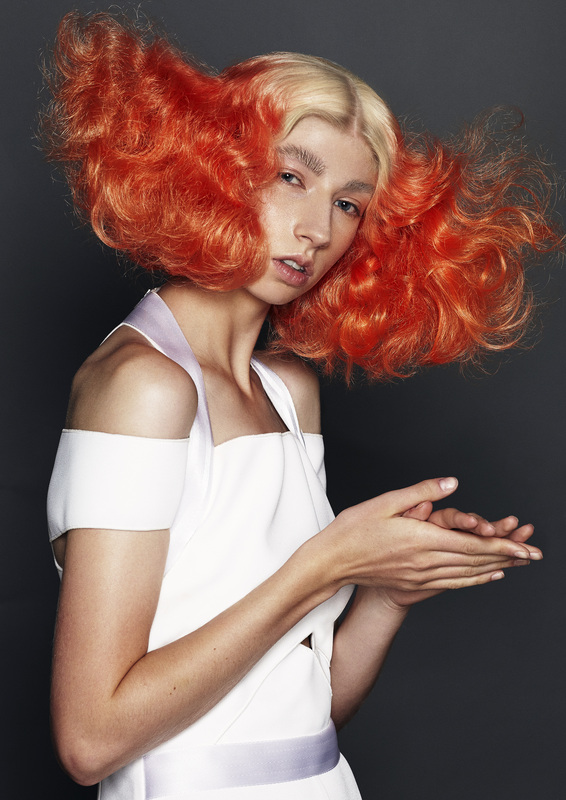 Orange Princess Tulip
This image imitates the movement and style through the hair as it the tulip was in bloom.
Tillandsia
Dominated by green and orange, the strong movement of overlapping colors allow the hints of purple to complement the overall look.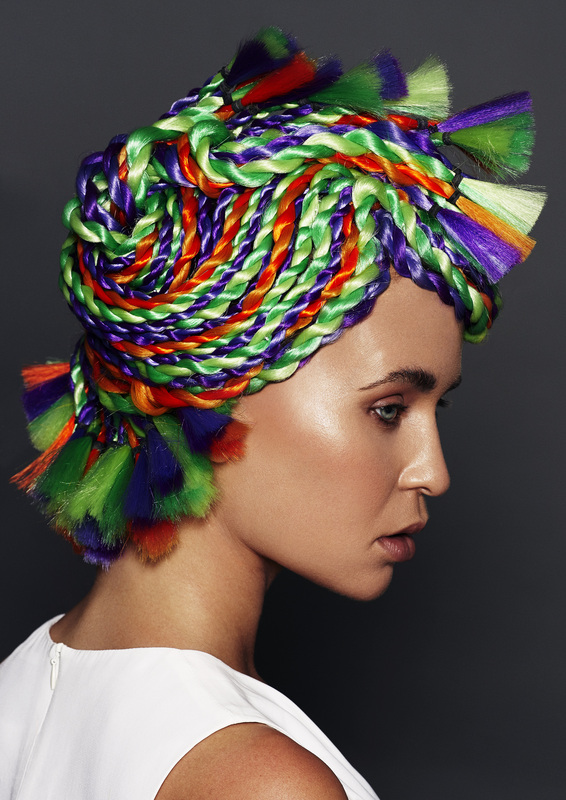 Bird of Paradise
With it's striking colour and unique shapes, the Bird of Paradise is a standout beauty.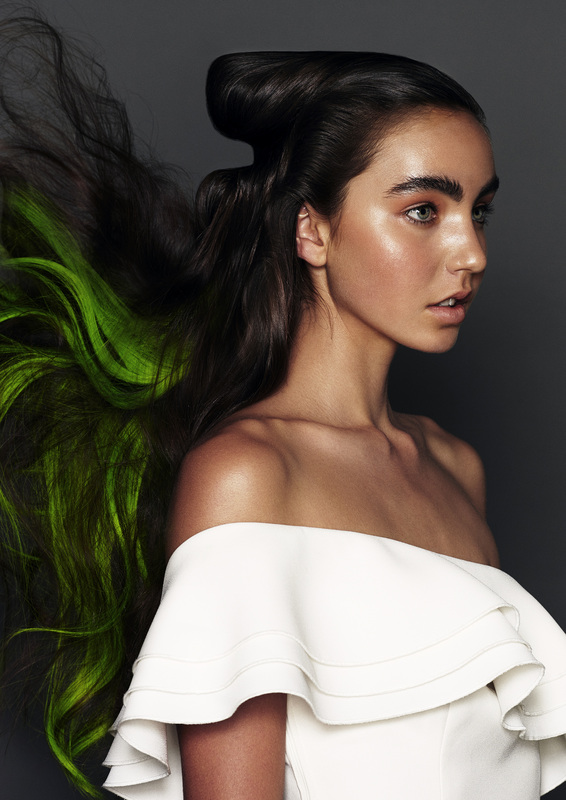 Odessa Calla Lilly
Odessa Calla Lilly is strong in structure and shape; the hair flowing showcases the movement within the foliage.
---
Be sure to stalk Cherie & Kinky Curly Straight on Bangstyle to see all of their latest hair art!
Credits
Hair - Cherie Falco
Make-Up - Dama Abimosleh
Photography - Karla Majnaric
Styling - Zena Najjar
Salon - Kinky Curly Straight