Paul Paterson brings about elegance with his styles. Their well toned colors; complimentary styles are perfectly placed with his makeup and wardrobe ideals. In this collection he shows us his beautifully developed aesthetic and ability to make his styles flawless with their airiness.
---
What drew you to hair styling?
I didn't have a passion for it like other people I know, but I remember going with my mum to have her hair done for a glitzy ball. She was having her hair put up and I was just in awe of what could be done!!
What's your favourite styling technique to use?
My favourite styling technique would have to be crimping!! I love the texture it gives. It makes the hair such an incredible fabric to work with to create the most amazing shapes
What has been a defining moment in your career?
Owning my own salon was always a huge achievement, but I think the biggest achievement was being part of the Wella Generation Now Team. It really opened my eyes to a world of hairdressing, which I didn't know existed!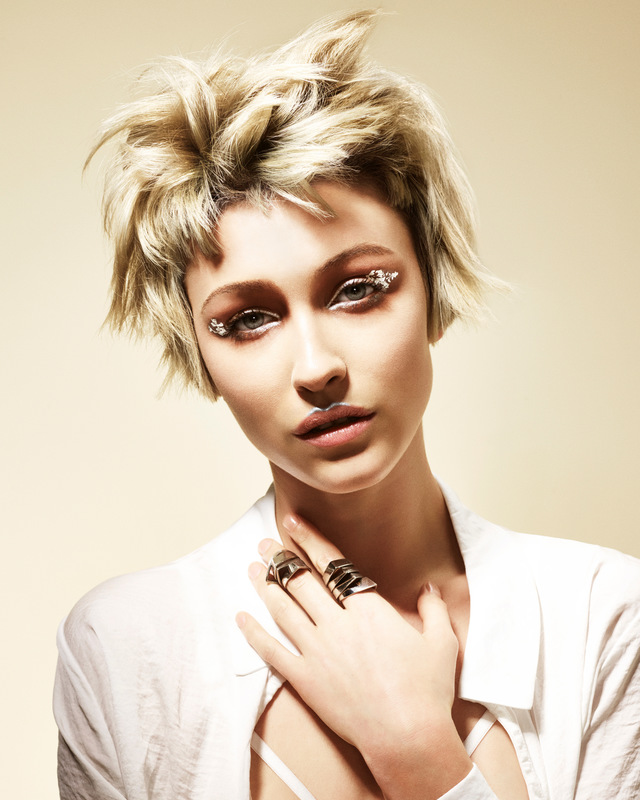 Is there specific place you draw inspiration from?
My favourite place to look for inspiration now is Instagram. I think it's really is the biggest thing to happen to our industry in years. It's such a good platform to get new ideas and share your own inspiration and work.
What's the one product or tool you can't live without?
The product I couldn't live without would have to be either Sebastian Dark Oil or Sebastian Craft Clay! Please don't make me choose! Dark Oil for the way it gives the hair so much polish and shine and Craft Clay for the best matte texture to really bring hair alive.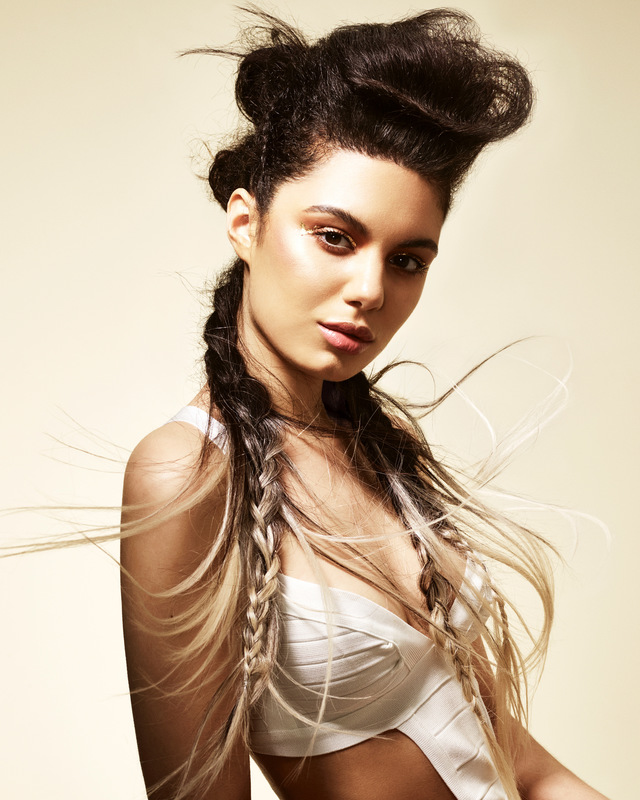 How did you dream up this collection?
This was our first salon collection, so I really just wanted to show off some beautiful hair. I wanted the collection to appeal to hairdressers and also clients who visit our salon.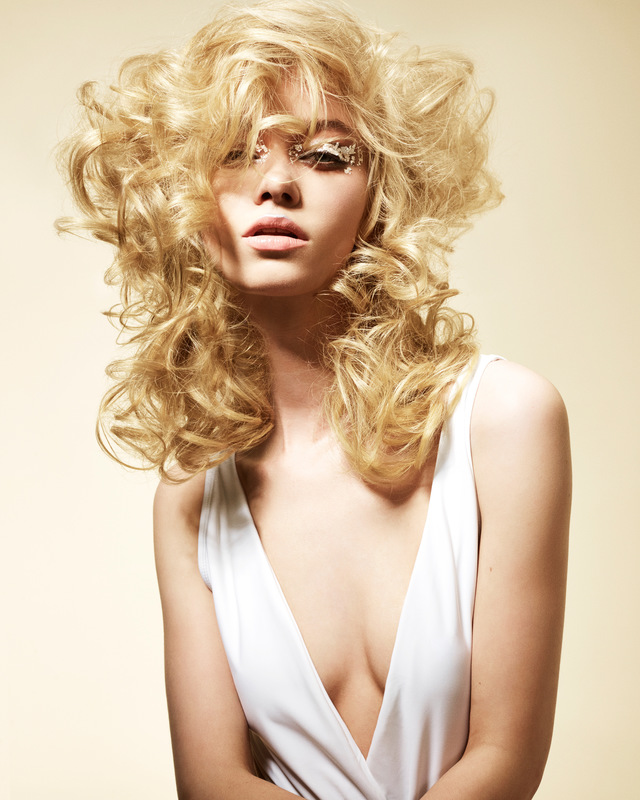 How did you use styling to enhance the images?
I think images have to be about a complete look. The make up and the styling had to be bold but simple to allow the hair to be the main focus.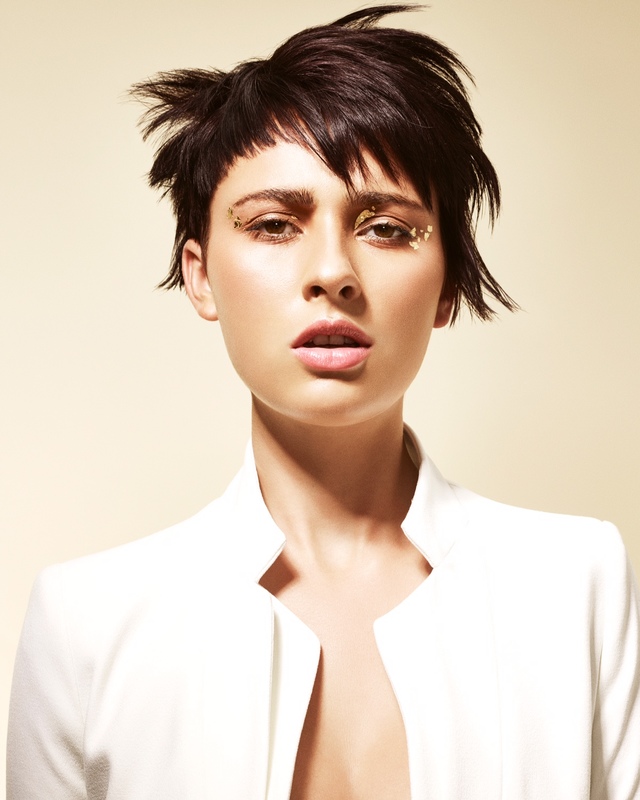 How did you work with the makeup and wardrobe team during the shoot?
I love making mood boards so that was a big thing for me. I spent a lot of time getting images that I liked and we discussed them together to come up with the finished look
What does this collection say about the trends to come?
For me this collection is about versatility and movement. It had a nod to the current trends using the metallic makeup but I wanted a collection that would have a timeless feel.
If you had a superpower, what would it be?
If I had a super power it would have to be the ability to time travel!! I love the idea of being there when there were life-changing moments happening in the world!
Who have been your mentors along the way?
In my career, I have been very fortunate to have several fantastic mentors along the way. Being a part of Wella Generation Now and also the Fellowship of British Hairdressing Project X teams allowed me to meet some of my hairdressing heroes who have all influenced me in one way or another!
Any hair color or cut trends we should look out for this season?
I think the trend we can look forward to in spring will be less around the greys and the violets we have been seeing and more leaning towards more organic colours. I also think we shall see more short haircuts this year and less long hair.
---
For even more hair inspiration, be sure to stalk Paul Paterson on Bangstyle and check out all of the other trends, tips, and tricks, here!