Makeup is such a delicate art. With a few tips you can transform a person's features, feelings and overall persona. It can accentuate your natural beauty and even offer a space to play temporary dress up. In this tutorial award winning hair and makeup artist, Sherri Jessee, shares the simple steps to glamorous makeup on beautiful model, Maggie Lawson. Take a peek at her steps and learn how to get a gorgeous glam look for the holidays!
Step 1: Fill in and correct brow shape with a firm angled brush and a matte brown shadow.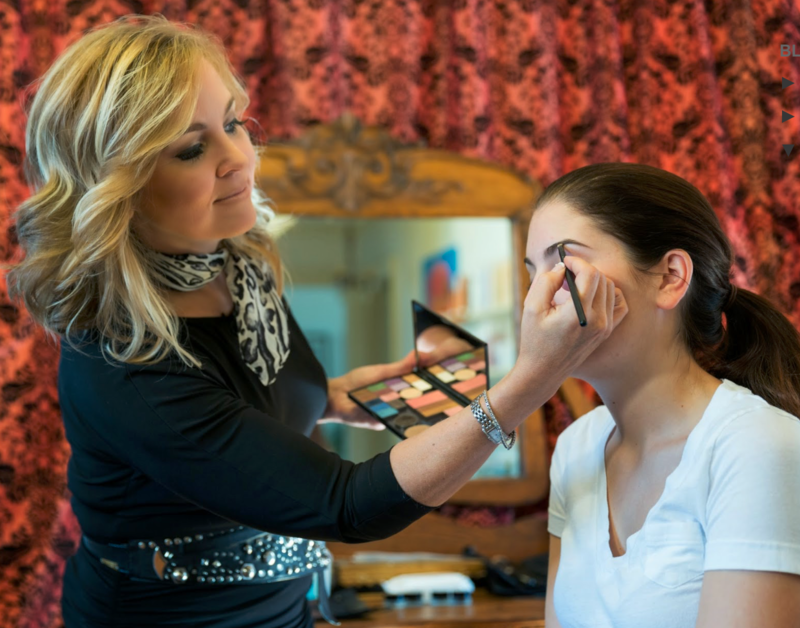 Step 2: Apply matching foundation using a brush to even out complexion.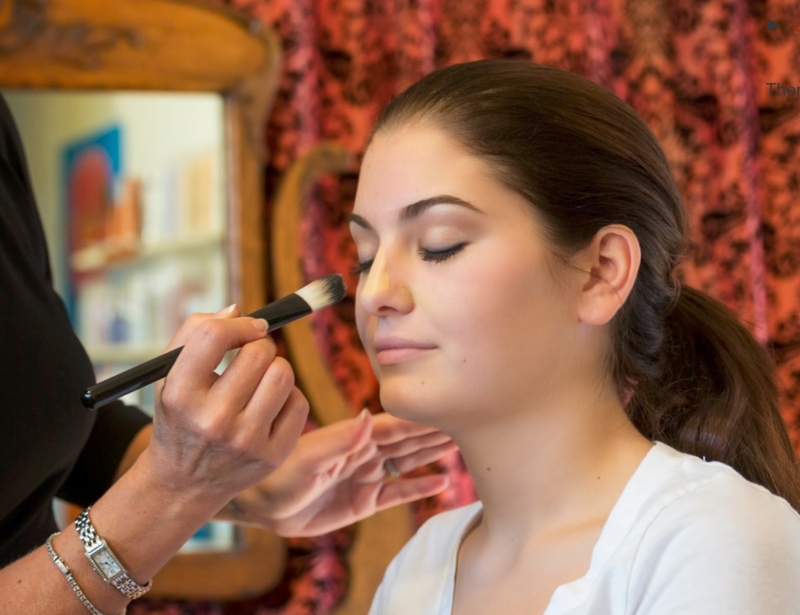 Step 3: Using an angled blush brush, sweep soft pink blush in Garden on the apples of the cheeks and brush up to the hairline.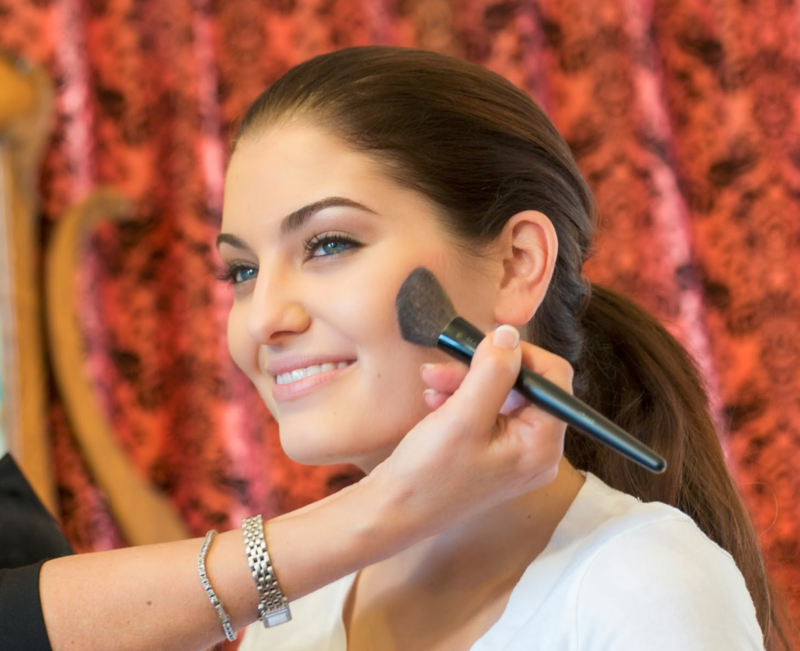 Step 4: Brush mascara on top and bottom lashes.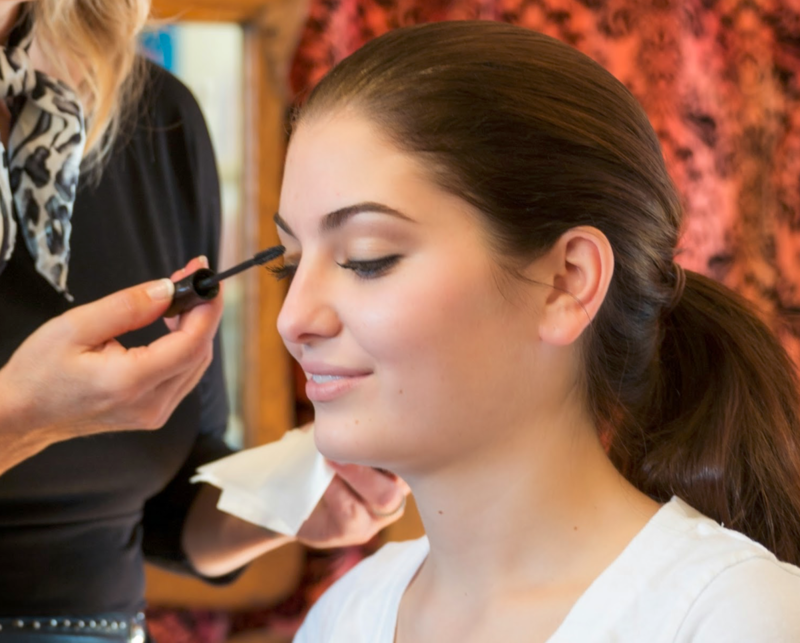 Step 5: Separate lashes to prevent clumps.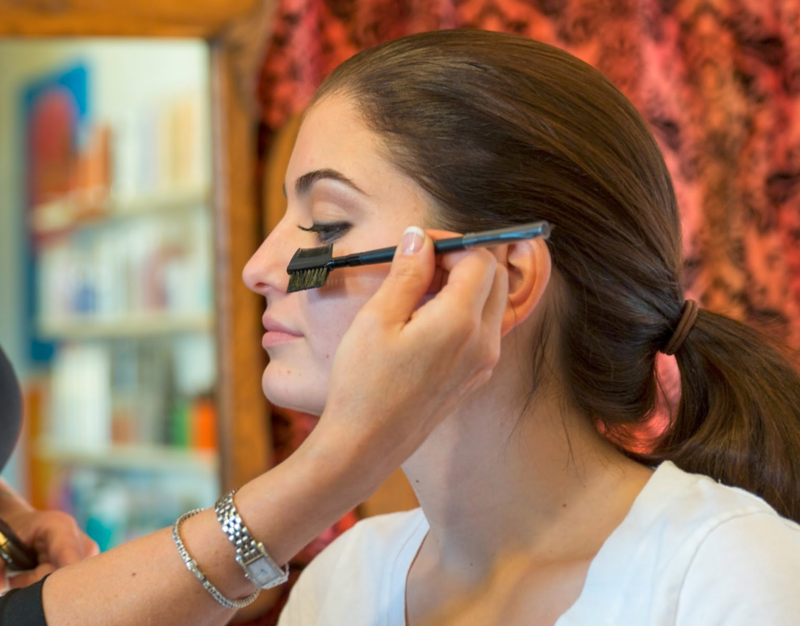 Step 6: Using a pointed brush, apply creme eye liner in Onyx along lash line and sweep up to create a cat eye effect.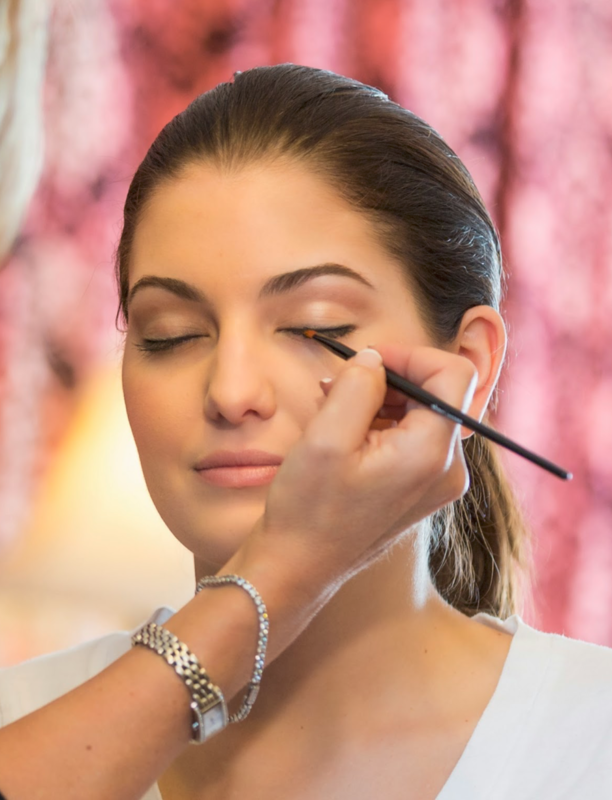 Step 7: Gently shade charcoal shadow from Making Waves Shadow Quad in crease line.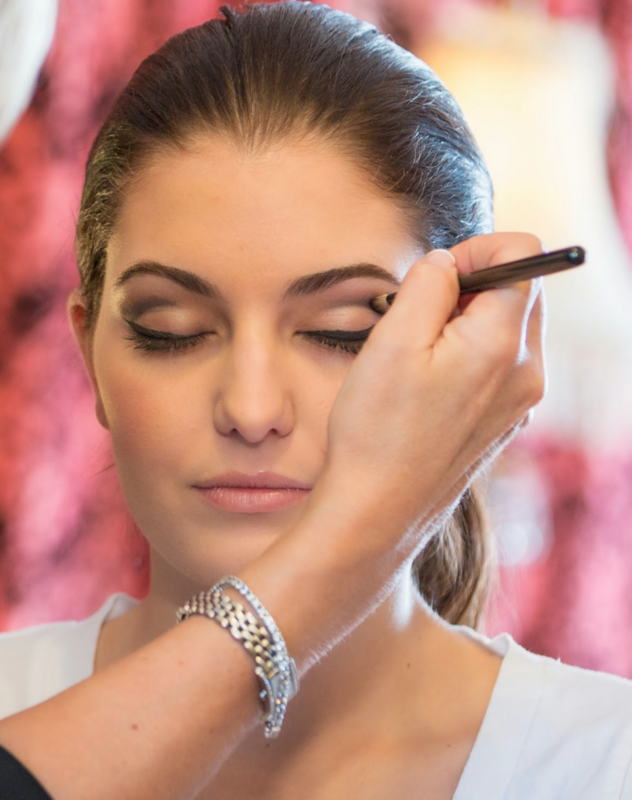 Step 8: Using same shadow quad, dust royal blue shadow under lower lash line.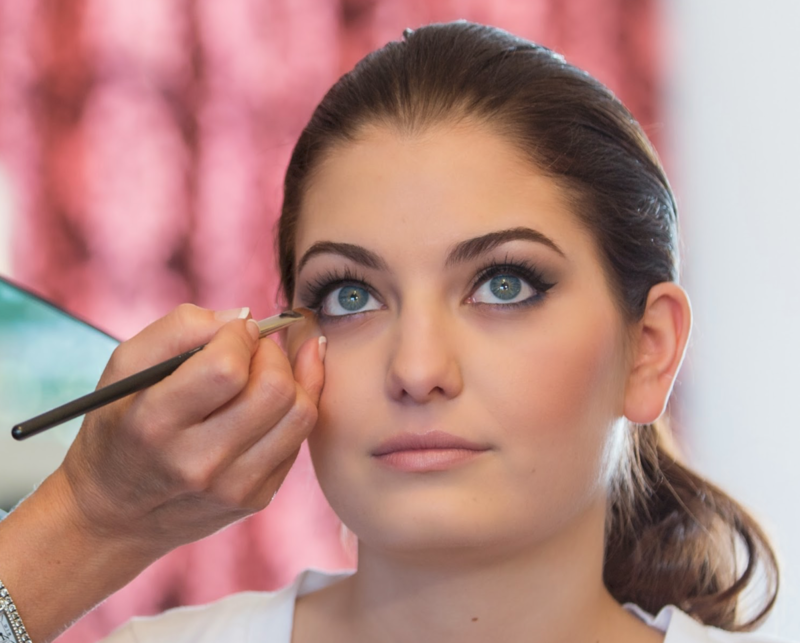 Step 9: Carefully apply long wear lip color in Scandalous.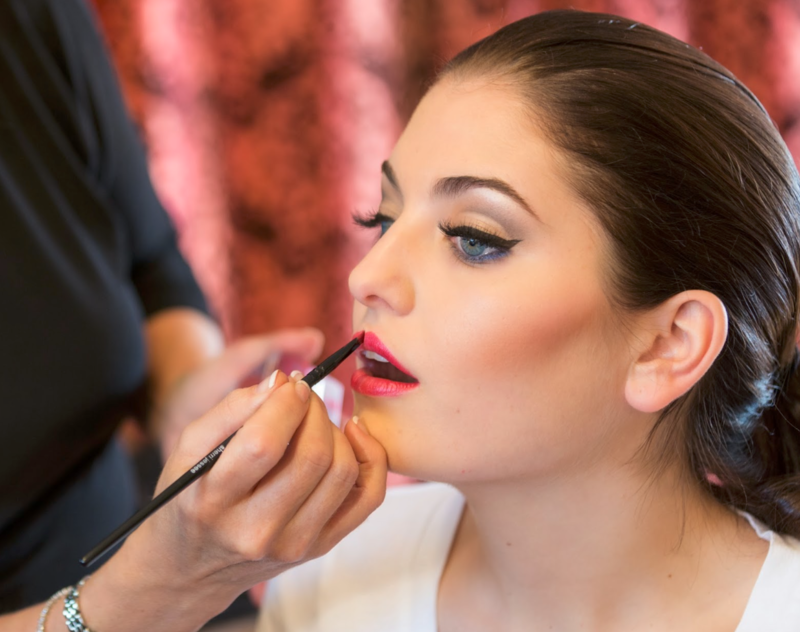 Step 10: Apply lip-plumping lip-gloss in Teaberry.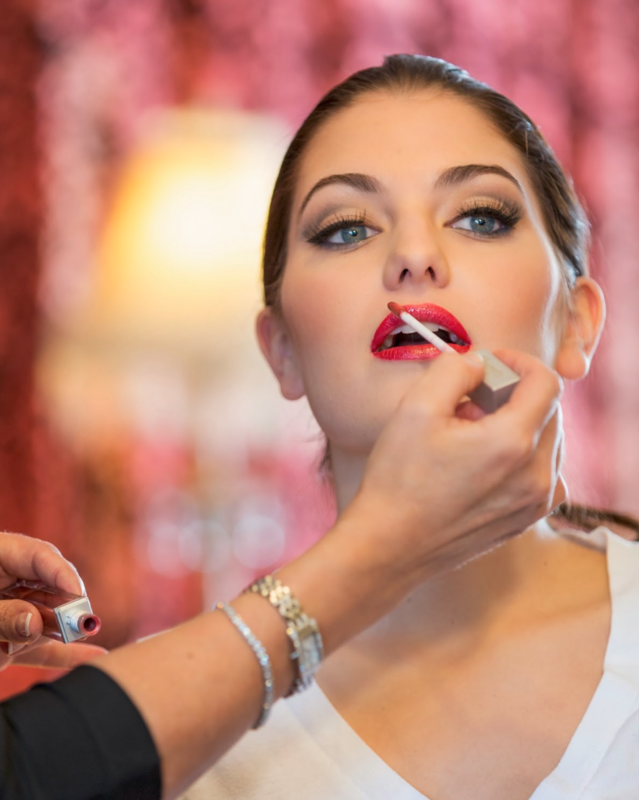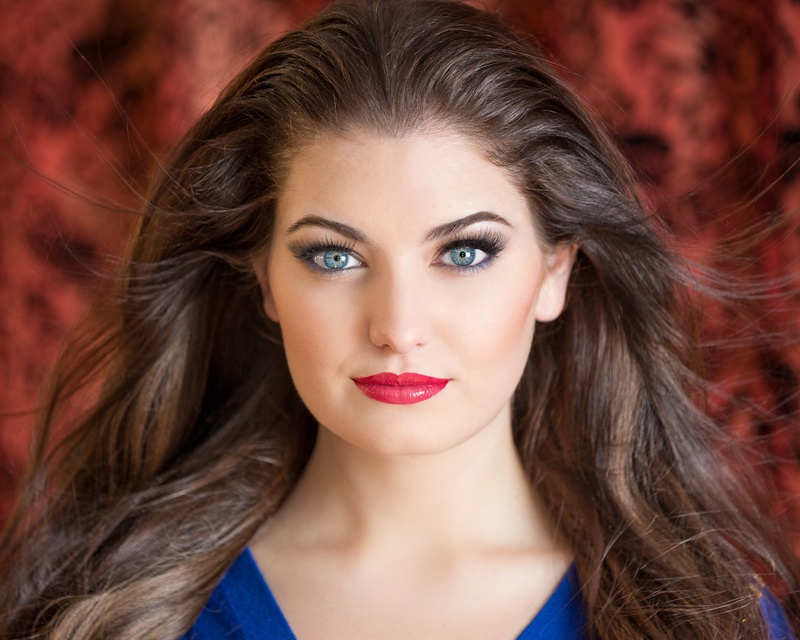 As preferred stylist for MISS VIRGINIA USA with work featured in hundreds of publications worldwide, Sherri Jessee is an expert at sharing tips to get you gorgeous fast. For more information and to purchase products and tools used, visit www.sherrijessee.com and be sure to stalk Sherri Jessee on Bangstyle and stay tuned for her latest tutorials!