As the holidays begin to approach, our senses are flooded with sightings of sparkling lights, the smell of Douglas fir, and the feel of cozy knit sweaters with scarfs and beanies to match. We warm our hands with gloves and our hearts with Gingerbread latte's and spiced eggnog. There is an emotional tie we feel, a kindred spirit of sorts, that gets us excited to wear tights with our dresses, red lipstick with our pea coats, and add a bit of flair to our hair.
While our social calendars swell with Holiday parties, company outings, and inviting nights spent by the fire we must remind ourselves not to forget about our hair because it can, after all, be the icing on the cake!
Follow along below with this beautiful tutorial from Evie Rivera-Peterson to get your hair #RedkenReady for the holidays:
STEP 1: Apply Redken Full Frame Mousse 07 and Guts 10 throughout the hair.
STEP 2: Perform a directional blowdry, pushing the hair back toward the crown of the head with a Tearsheet vent brush. This will prep your hair to stay in place.
STEP 3: Create a section at the top of the head in a diagonal parting. Create a braid in this section, moving diagonally back toward the crown and secure this braided section with an elastic band. 
STEP 4:  Rouge the braid (separate it) to give a textured, full look then secure with Tearsheet grip pins.
STEP 5: With a Tearsheet finishing brush, smooth hair to one side and start to fishtail (create a 2 strand braid) off to one side with the rest of the hair then secure this section with an elastic band. 
STEP 6: Rouge the fishtail braid, by pulling the sides out, to create more texture, thickness, and movement. 
Finish the look by spritzing the entire style with Fashion Work 12 for a flexible hold.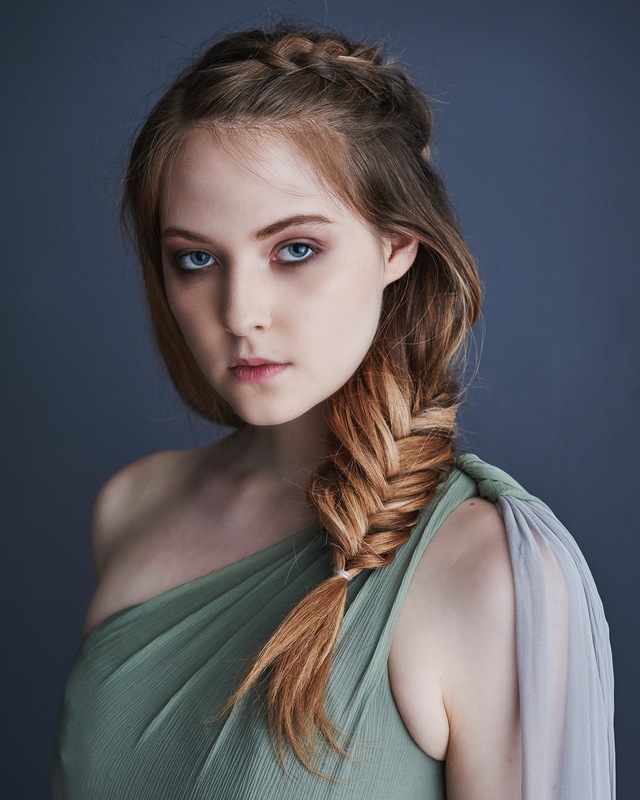 In need of a few gifts for your favorites? Grab these goodies to help you get the look!
Even if you haven't found or wrapped all your gifts yet, there's one thing for certain, you'll be #RedkenReady for the Holidays!
Be sure to check out even more styling tips from Evie Rivera-Peterson and the rest of the Redken Team!
CREDITS:
Model/ Delaney
Hair/ Evie Rivera-Peterson 
Photo/ Chris Grosser 
Make-up/ Mary Davana 
Wardrobe/ Colleen McCann 
On set with Tearsheets