Ryan Gosling (not to be mistaken for Ryan Reynolds) surely made everyone teary eyed with his love for Eva, Meryl Streep made a statement, and Kristen Wiig and Steve Carell had us all in tears from laughing, but some of our favorite moments from the 2017 Golden Globes were in fact before the show even began - they were the looks from the Red Carpet. While starlets strolled in in gorgeous gowns and show-stopping stilettos, our eyes were focused on the hair.
The leading ladies of the evening boasted beautiful complexions to match their complimentary hair, with various necklines from off the shoulder to sternum showing plunges, they were donning hairstyles that set them apart without being over the top.
This year braids were used not only as the main focus but also as accents within updos to add flair. Lily Collins' sweeping upstyle incorporated fishtail braids, adding liveliness to her gorgeous brown locks not taking away from that stunning dress, only adding to its drama. Although everyone was focused on Jessica Chastain's flawless face, we noticed the braid placed on her chignon, a small detail that has a big impact. Encompassing 3 of the main trends we saw at the Golden Globes this year, Sarah Jessica Parker was also a notable style in the braided bunch. A halo braid with a strong part and a row of jewels down her hairline, a style fit for the style queen she is.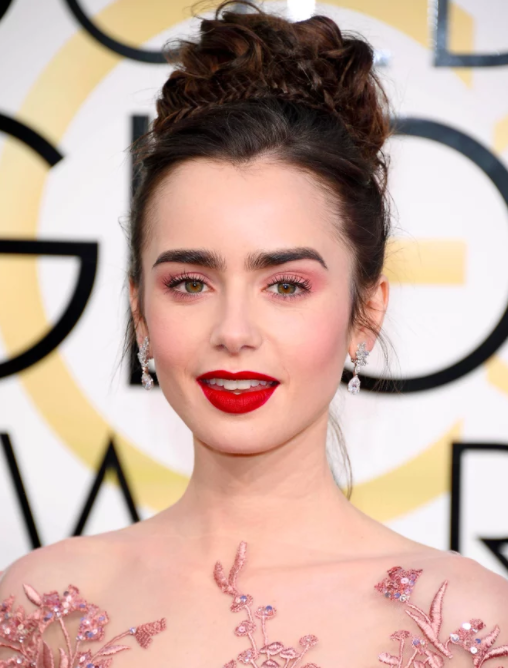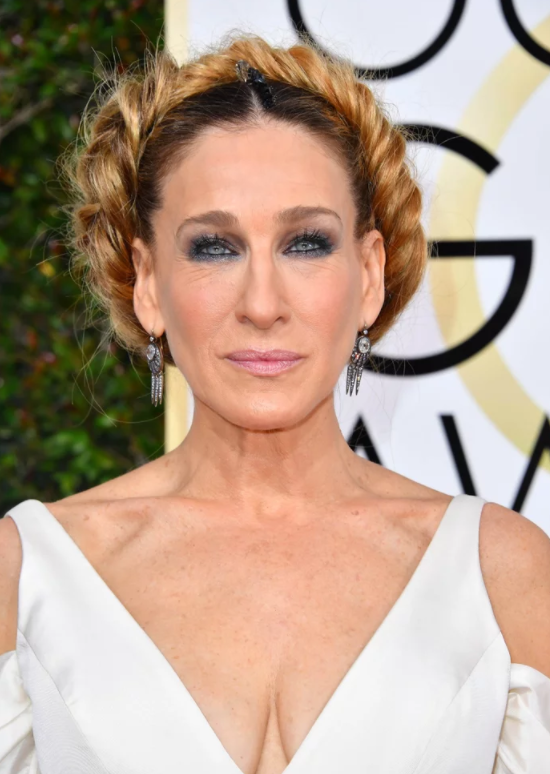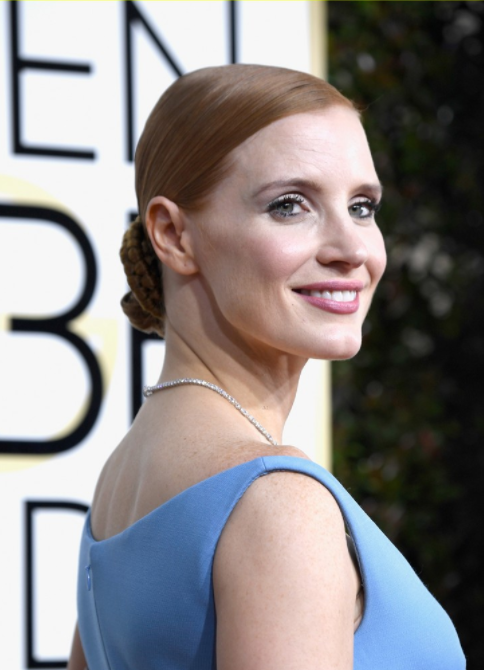 Between the hair jewels from SJP, Janelle Monáe and the bun cuff seen on Maisie Williams, we are sure to see even more hair jewelry as Award Season spans.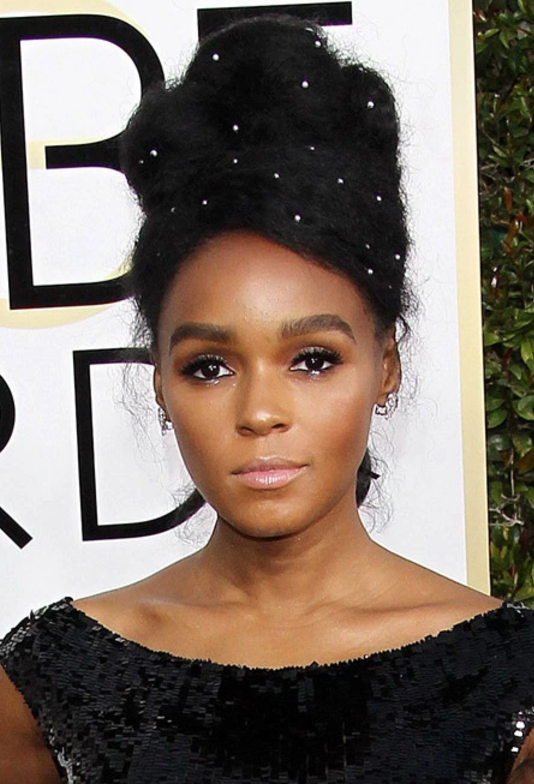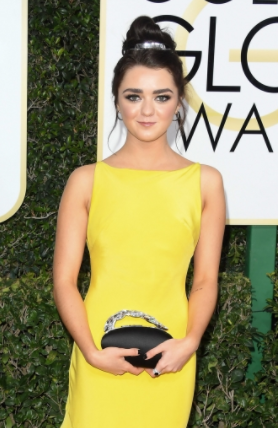 We reported on the Center Part Fringe in December and we are happy to see this lovely trend sticking around for spring. Lola Kirke showed off more than just her nude skivvies, her effortless hair and even more effortless fringe joined the fringe ranks with Felicity Jones' jaw dropping fringe, Kathryn Hahn and her sultry eyes, and Goldie Hawn and her humor!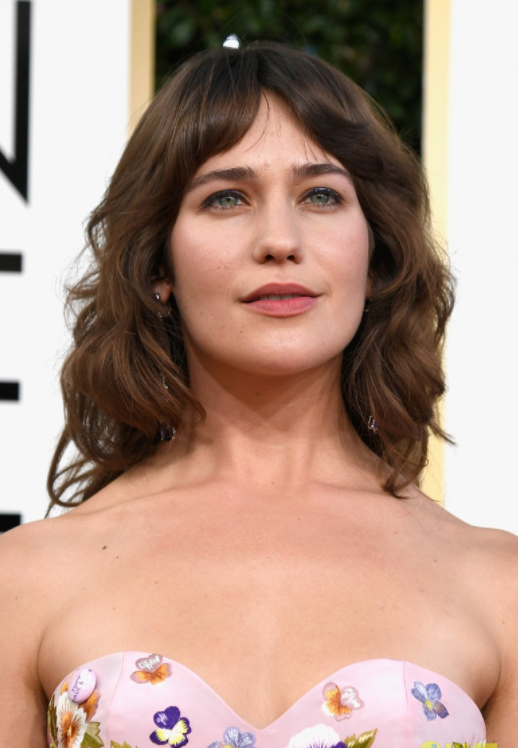 Although Steve Carell and Kristen Wiig joked about getting their hair cut together, androgyny is here to stay! Shorter cuts were seen on stars from Sarah Paulson to Michelle Williams, Ruth Negga, Kristen Wiig, and Gwendoline Christie and only added to their natural beauty.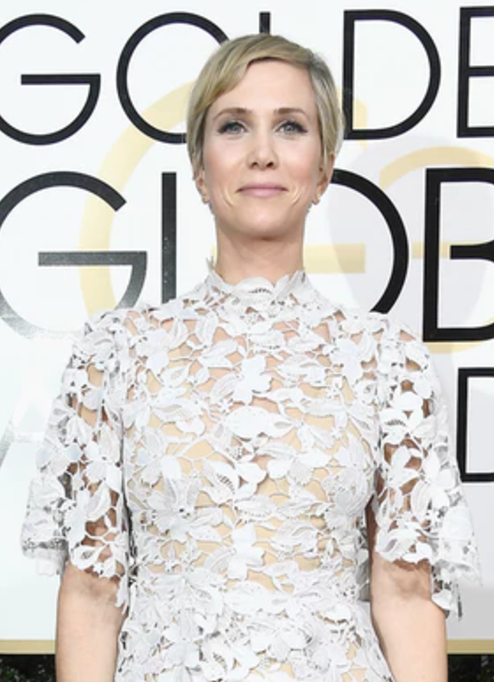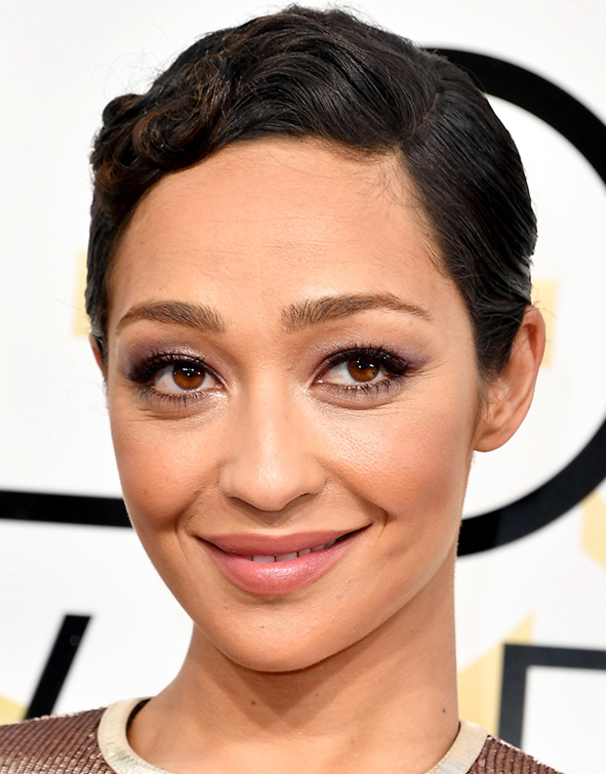 As natural beauty continues to be a strong trend, natural, undone looking styles prevailed this season as well. They were most notably seen from Priyanka Chopra, Mandy Moore, Chrissy Metz, Keri Russell, Julie Louis-Dreyfus, Connie Britton, and Octavia Spencer, however we expect to continue to see less "done" looks for the seasons to come.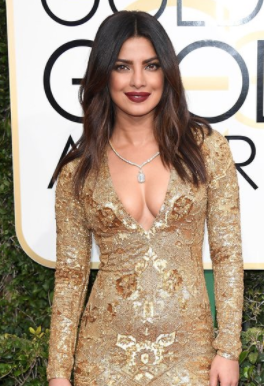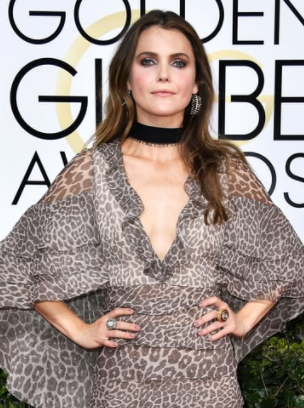 Although natural texture was a hit, strong parts were as well. To accompany their blowouts - Kristen Bell, Emily Ratajkowski, Olivia Culpo, Amy Adams, Millie Bobby Brown, Karrie Washington, Carrie Underwood, and Naomi Campbell all rocked strong parts within their own unique styles.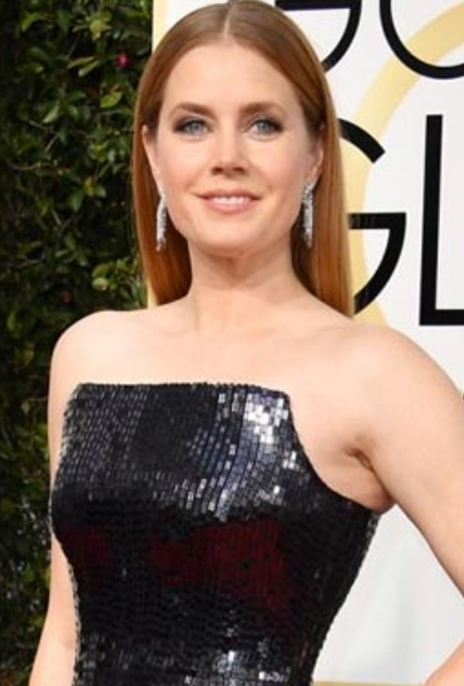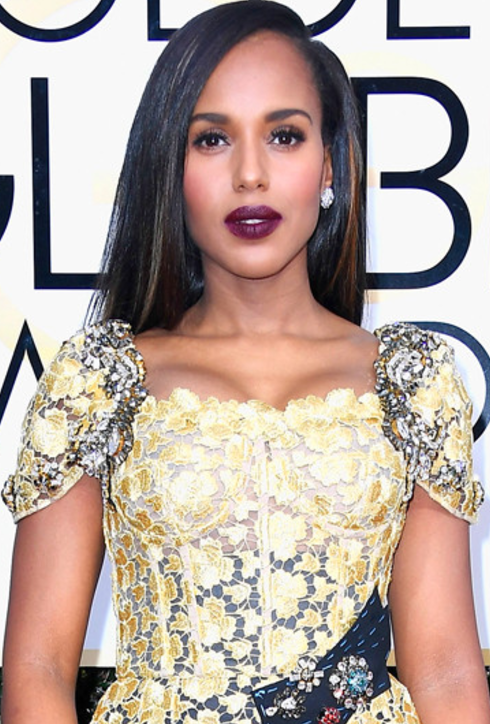 As the natural trend follows suit with makeup styles, women were showing off their beautiful skin by pulling their hair back, up up and away from their faces. The return of the Ponytail was a strong trend development this year and if we take a peek at the styles seen on Sofia Vergara , Thandie Newton, Zoe Saldana, Chrissy Tiegen, Tracy Ellis Ross, and Sienna Miller, we know why. This style isn't necessarily for everyone and requires the dress to go along with it, but we love this look for a fresh take on the upstyle.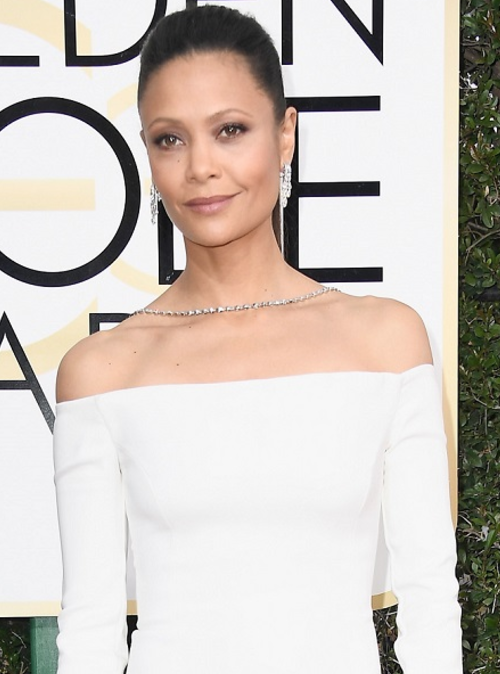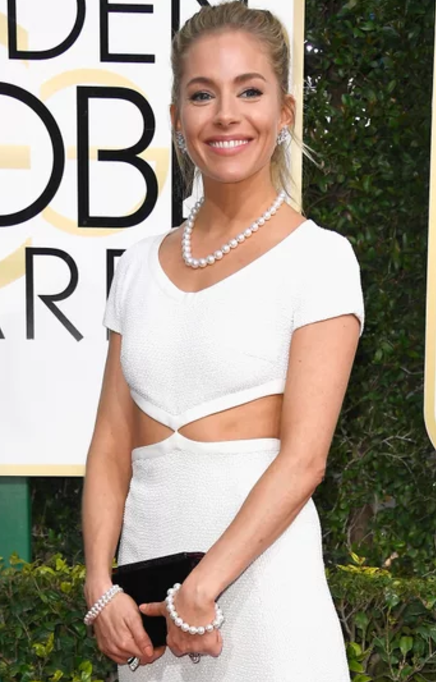 The men kept their cuts sophisticated this year to match their bow ties. From Ryan Gosling and Ryan Reynolds to Casey Affleck, Tom Hiddleston, Chris Hemsworth and Milo Ventimiglia, facial hair was a prominent trend. Long are the days of shaves sides and over the top quiffs, this year longer hair is oh so in, and to that we say more power to the men!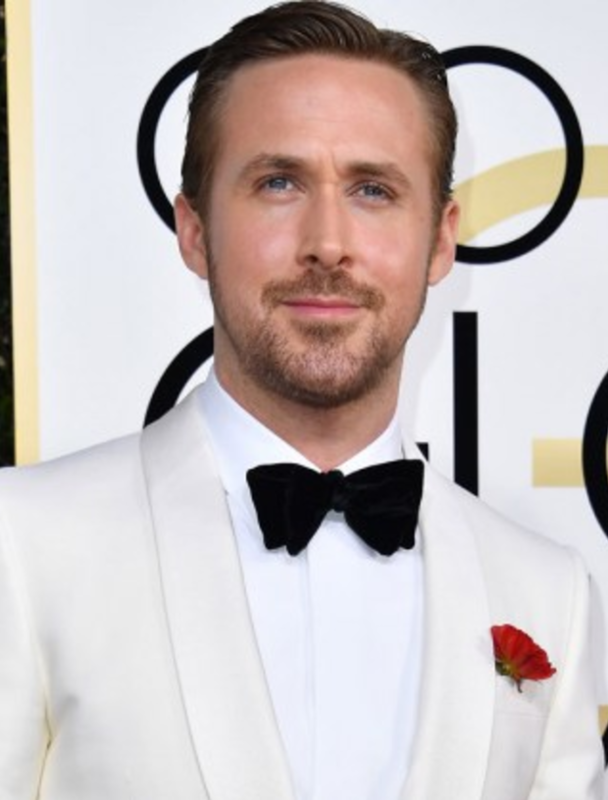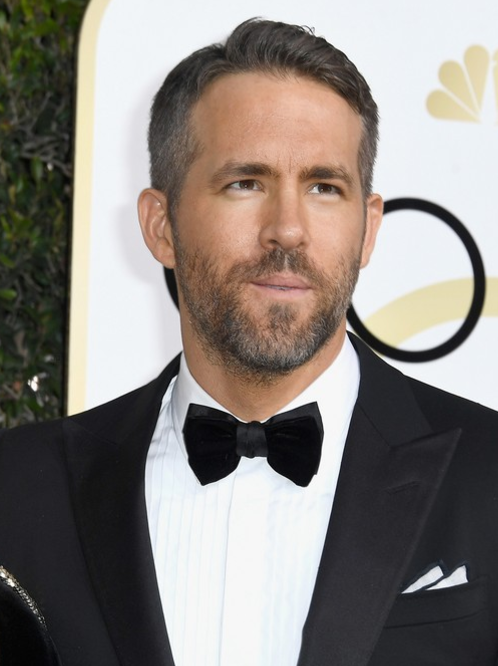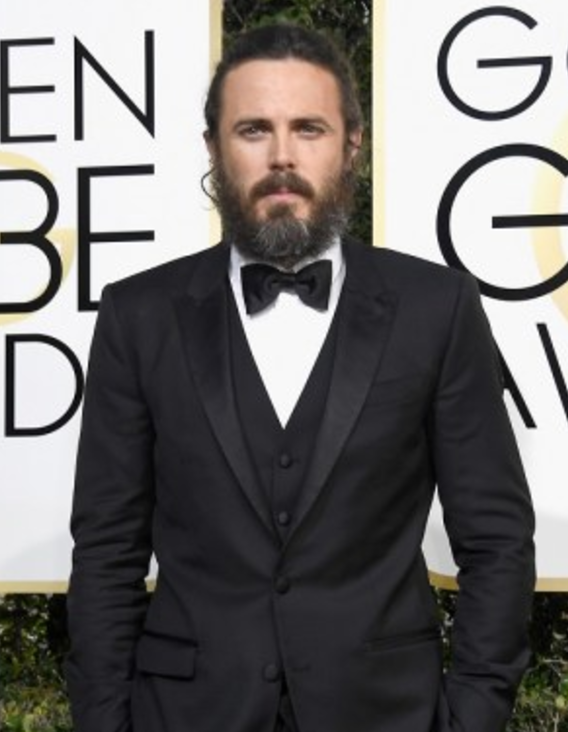 What was your favorite look from the 2017 Golden Globes? Be sure to sound off below and stay tuned for even more Award Season styles to steal!