Our ears were delighted at this Year's 2017 Grammy's with performances from Lady Gaga and Metallica to Beyoncé (need we say more?) and A Tribe Called Quest. The Prince Tribute clearly stood out while Adele's acceptance speech for Album of The Year certainly warmed our hearts as she dedicated the win to Beyoncé.
Amidst the performances, year after year the Grammy's have proven to be the ultimate show of style – with the artists donning their most flamboyant, over the top and outrageous style. This year was no exception! Celebrity songbirds went for it, especially with their hairstyles. The most obvious theme for the night was extensions. Demi Lovato, Jennifer Lopez and Rihanna wore LONG, long extensions. From straight to soft curls, it seemed like female songbirds couldn't get their locks long enough for last night's festivities.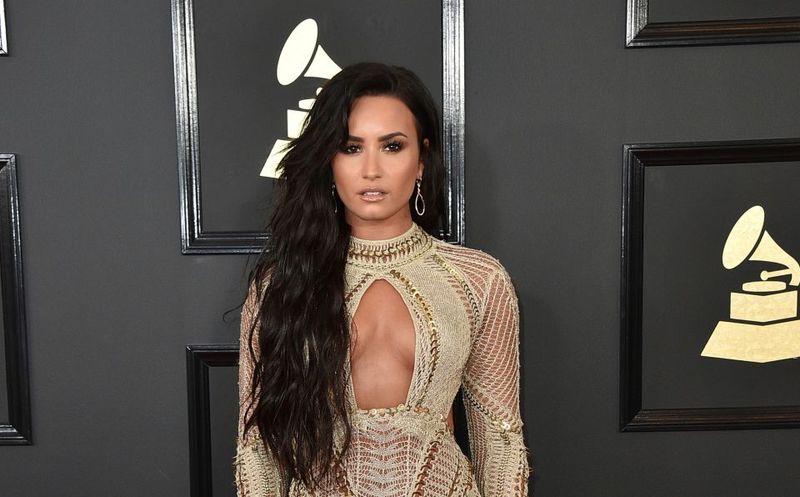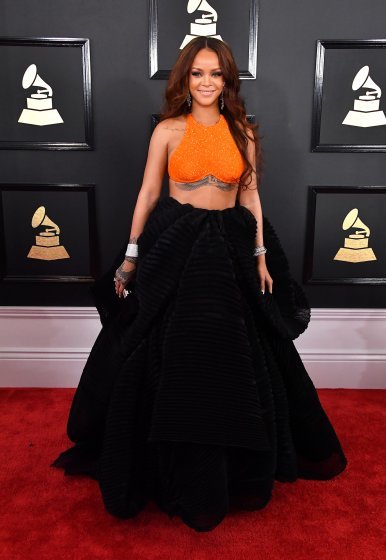 Another style staple gracing the red carpet this year were beach waves in all forms. We loved Chrissy Teigen's slightly "wet" look; waves that showed off her soft balayage on her naturally warm brown color. Katy Perry went the opposite direction with a more matte, lived-in second day wave on her newly updated bleach blonde strands. The always-gorgeous Carrie Underwood wore the most natural, healthy, shiny soft waves around the face while Marren Morris looked laid back and über chic in her classic, everyday soft long waves accented by a strong center part.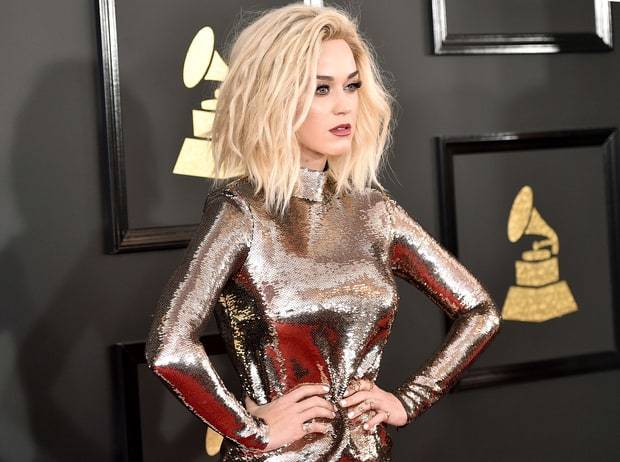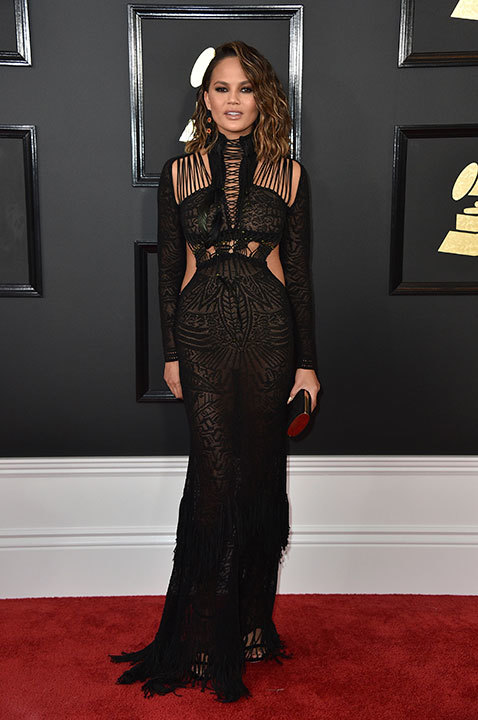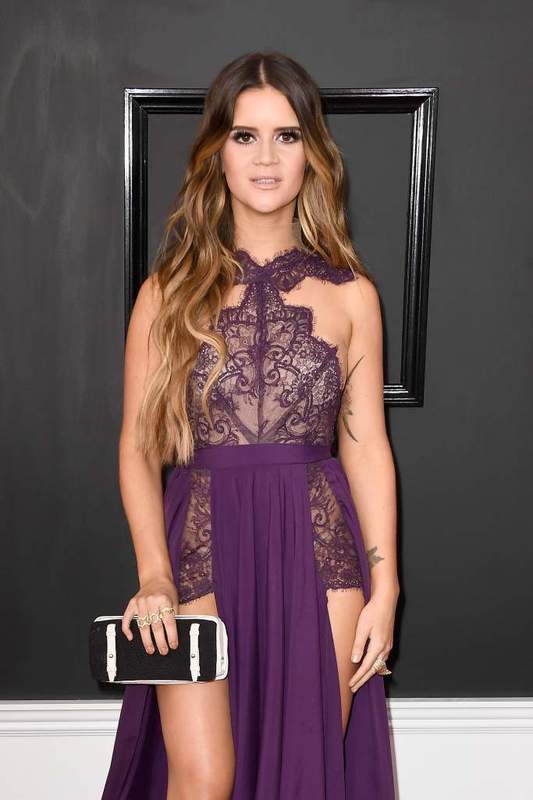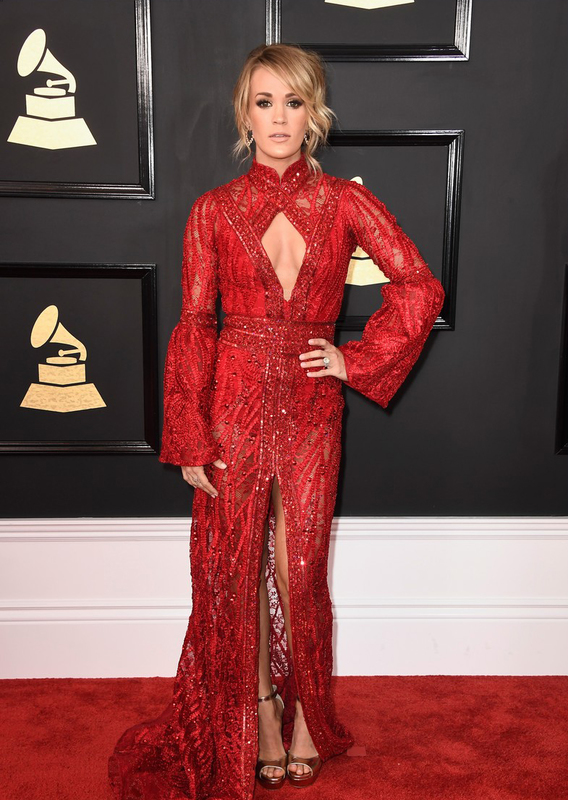 BLONDE, blonde and more blonde was certainly trending on the Los Angeles Grammy Red Carpet. With the unofficial hair theme being: "The lighter the better!" Here at the Bangstyle office we are no strangers to the bleach, as our strands lighten each day here at the Bangstyle office in sunny Los Angelels, so we say rock on with your bad selves. Paris Jackson unveiled her new shorter style in a classic LA girl blonde along with Halsey in a super short pixie cut. And last, but never the least; with her "out of this world" bubble dress… Girl Crush rocked long extensions in the lightest of blondes.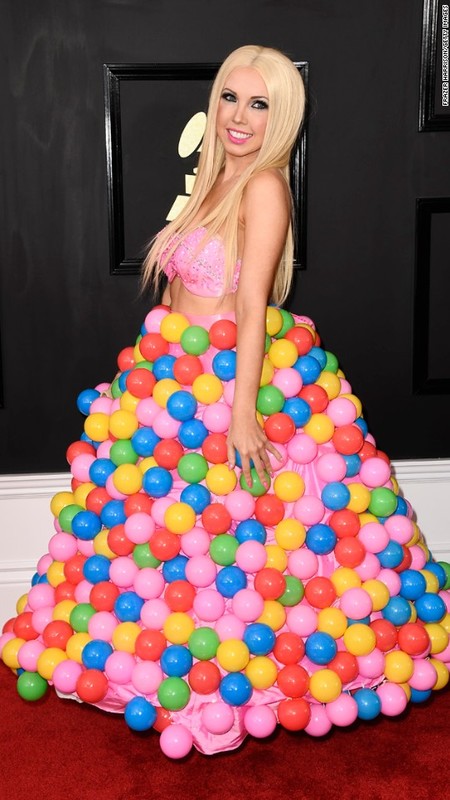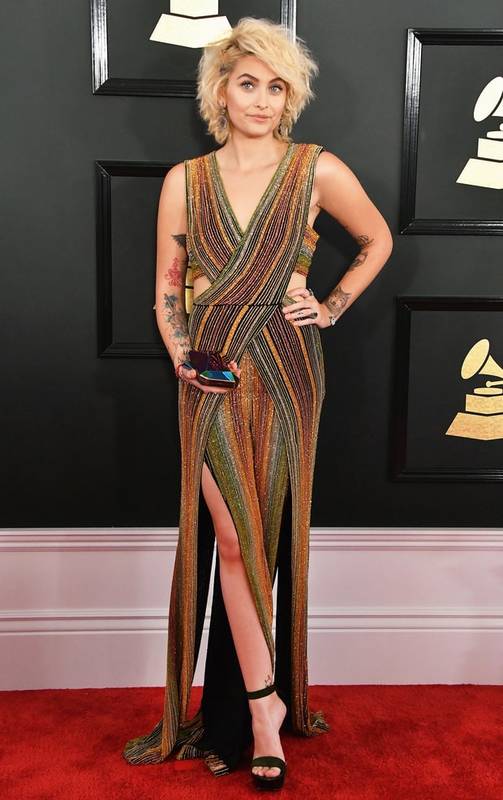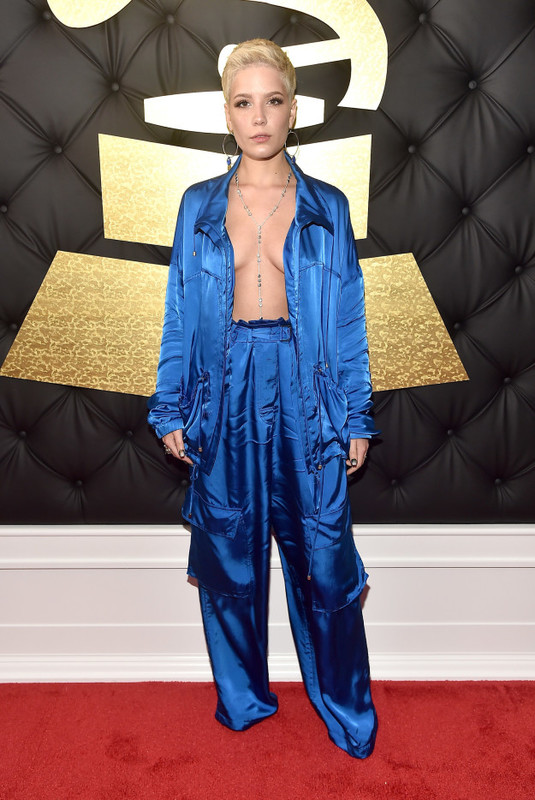 Our personal fave… Beyoncé's BIG and bold brushed out curls for her show stopping performance. Embracing texture and natural curls has been on the rise in the past few years with seemingly nothing stopping that ringlet train, a trend we love and hope to see continue. So go out there, be like Beyoncé, and rock your natural gorgeous texture, we promise, the rest of them with they had it too!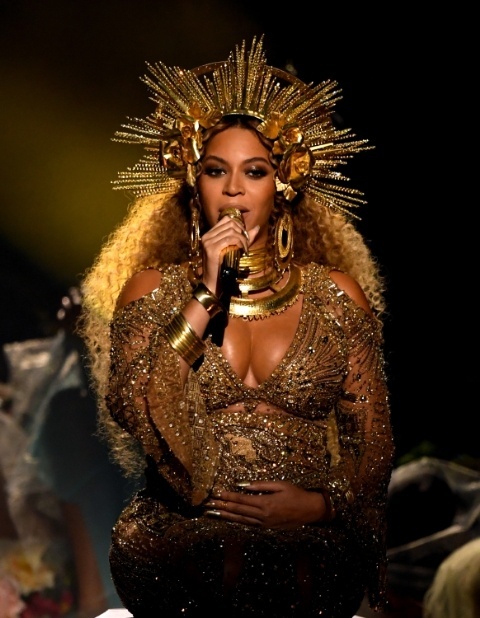 Thank you Grammy nominated artists for never disappointing and always giving us something fun to chat about in the office Monday morning. We love all of your jaw dropping, beautiful and outrageous style choices! We can't wait to see what you have in store for us at the 2018 Grammy's!
For even more show-stopping style be sure to check out these articles and inspiration on Bangstyle!